Hands up if you walked past Golden Mile Complex and wondered......"why does it look so weird?".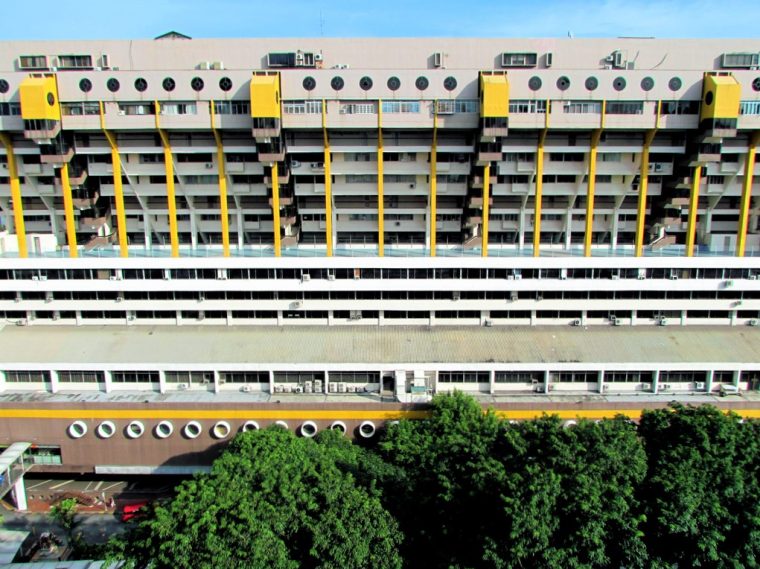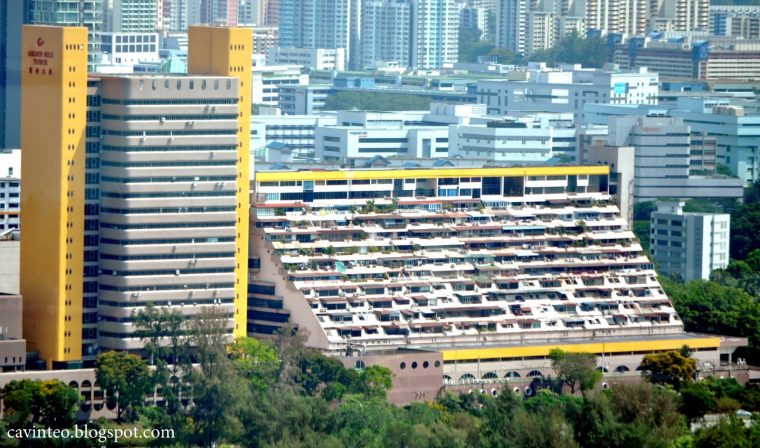 You're not alone.
This is Brutalist architecture, from French béton brut which translates into "rough concrete". Its style is very distinctive, often having exposed concrete, avoids fancy ornamentation, and usually had an emphasis on mixed use (for example, having residential and shopping facilities in one building).
This style was big in the 1950s to 1970s. 
Back in its heyday, Golden Mile boasted "luxurious flats and penthouses" with a seafront views, as seen in The Straits Times article below dated 12 January 1970. That was when the building sat along the coast, before land reclamation push the shoreline further out.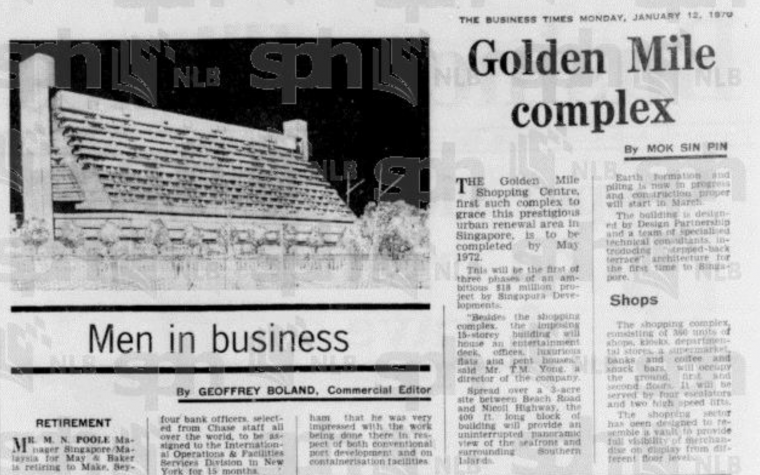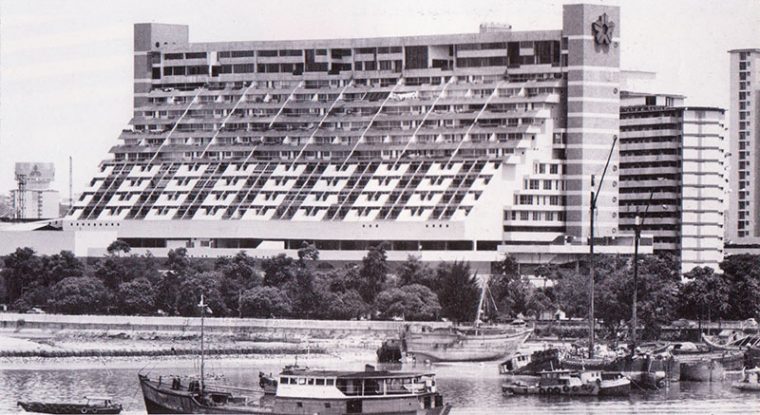 More recently in 2006, Nominated Member of Parliament (NMP) Ivan Png called Golden Mile a "vertical slum" and "national disgrace".
Brutal indeed.
As we moved on to more sleek, shiny glass-and-steel buildings, Brutalist buildings such as Golden Mile were left to flounder. Over time, we began to associate them with the musty, slightly dodgy places we would never step into unless we are looking for authentic Thai mookata.
Here are a few examples of Brutalist architecture found in Singapore:
1. People's Park Complex
In keeping with the Brutalist theme, the People's Park Complex's facade was originally raw concrete, not the orange/green exterior we see today. Interestingly, the Chinese name for People's Park Complex is 珍珠坊 which translates into Pearl Complex -- a nod to Pearl's Hill which stands behind it.
Today, the complex is a hub for travel agencies and is usually filled with Chinese nationals who visit the nearby food centre for authentic Chinese food.
Some of the key features of this building include the striking vertical lines running down the sides as well as the circular portholes at the top - similar to the ones found on top of Golden Mile.
2. Shaw Tower
The Shaw Tower's unique design resembles a waffle maker.
Unfortunately, its drab, all-concrete exterior makes it as soulless as a lau-hong waffle. Its defining characteristic is the neatly sectioned office space above the shopping podium. When it was completed, Shaw Tower was one of the tallest buildings in Singapore.
3. Singapore Power Building
Currently called TripleOne Somerset, the building is better known as Singapore Power Building until 2008. Its most recognisable feature is the inverted ziggurat facade. Look closely and you'll find vertical 'fins' which help to lower sun exposure.
Originally covered in two-tone mosaic tiles, the building went through a restoration in 2006 and is now covered with metal panels.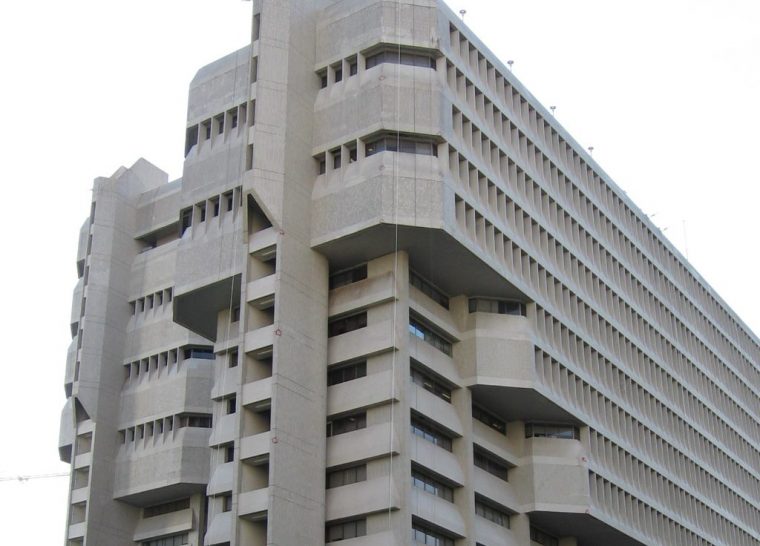 If you would like to find out more about Brutalist architecture in Singapore, check out this magazine issue from the National Library Board.
Top photo from Wikipedia. 
If you like what you read, follow us on Facebook and Twitter to get the latest updates.
If you like what you read, follow us on Facebook, Instagram, Twitter and Telegram to get the latest updates.