It was reported in The Straits Times and Yahoo Singapore that a former Vietnamese refugee is back in Singapore to reconnect with her Norwegian rescuers from more than 30 years ago.
Yen Siow, 39, a Singapore permanent resident who is Australian-Vietnamese, had spent five days adrift at sea in October 1980 as a four-year-old then with 12 members of her immediate and extended family.
They, together with thousands of others, had fled their country as a result of the Vietnam War to seek refuge anywhere else that would take them in.
On Oct. 20, a Norwegian oil tanker by the name of Berge Tasta rescued Siow and her family. It passed by the rickety boat they were on before turning back.
The Norwegian tanker eventually took the refugees to Singapore in late October 1980 and most of them were given shelter at the Hawkins Road Refugee Camp in Sembawang.
Run by the United Nations High Commissioner for Refugees (UNHCR) from 1978 and 1996, the camp was the first and only refugee camp here.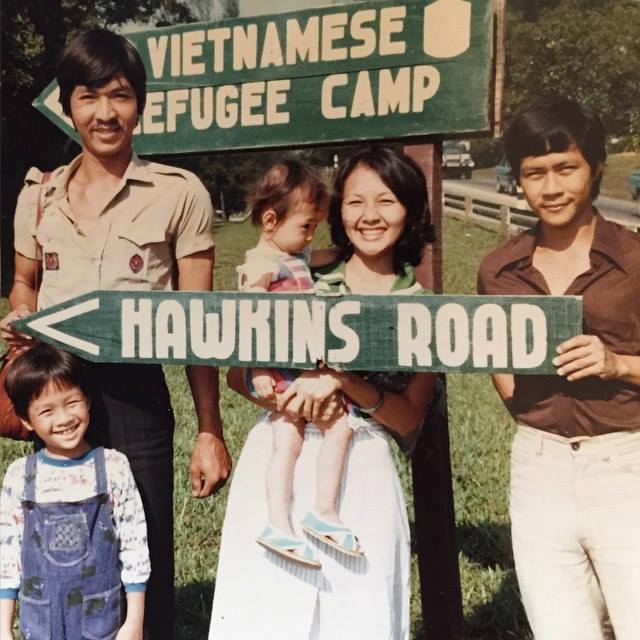 Siow told ST that she is grateful to Singapore for taking in the refugees, and to Norway for rescuing and giving her a new life:
"I really need to show honour and respect to a tiny nation that had nothing to do with the Vietnam war but still allowed us to have temporary refuge here. I also want to honour the Norwegian people who had helped us... what they did has touched many generations, and given us a future that we would never have had."
Singapore accepted refugees reluctantly
Singapore's role in hosting Vietnamese refugees from 1978 to 1996 is undeniable.
However, the fact of the matter is that Singapore's attitude towards boat people has always been hard-hearted. The Vietnamese refugees' arrival in Singapore then was only provisionally accepted -- albeit very reluctantly -- and with multiple conditions and restrictions imposed.
For a deeper understanding of Singapore's long-standing position when it comes to refugees, refer to this piece, "Singapore Slams Door To Refugees" from The New York Times, Nov. 13, 1978:
"You've got to grow calluses on your heart or you just bleed to death," said Lee Kuan Yew, allowing a long pause before he spoke.

Lee, the prime minister was explaining Singapore's position on permitting Vietnamese refugees to come ashore. It consists of driving back out to sea those who arrive in the small fishing boats in which they escaped from their country and those rescued at sea by passing ships; it allows ashore only people who are guaranteed to be accepted by another country within 90 days.

Last month Singapore instituted another restriction, in which the number of those allowed ashore under guarantee of speedy departure will be limited to 1,000 at any given time. In addition, countries that exceed the 90-day deadline will be penalized by even sharper restrictions. More than 800 refugees are currently awaiting departure from Singapore.
In 1978, when Singapore had two-million population, it was noted that our population density then was already one of the highest in the world (ironic, yes, given that we have about 5.5 million people in 2014).
Singapore, which with more than two million people has one of the highest population densities in the world, accepts no refugees for permanent asylum. The same attitude prevails throughout Asia, though perhaps with less justification. But Singapore, unlike countries such as Malaysia and Thailand, rejects even the principle of granting temporary shelter to "boat people" who drift in from the sea. Its patrol craft drive off all such refugees.

"We don't want to create a Palestinian situation," said Foreign Minister Sinnathamby Rajaratnam in a a separate interview. "We cannot afford a population of embittered, inchoate refugees."
Furthermore, letting the Vietnamese boat people ashore in the 1970s was conditional on the fact that they could also stay temporarily for three months:
Lee said that Singapore was prepared to be flexible on the 1,000-refugee ceiling as well as on the 90-day limit if third countries were ready to guarantee that refugees would be accepted for immigration. "We have said that we will take as many people as there are places for them to go," he reiterated.

"They can be processed here, if that's the word they use, for medical and other immigration reasons, but I just can't accept them," he continued. "It's not possible."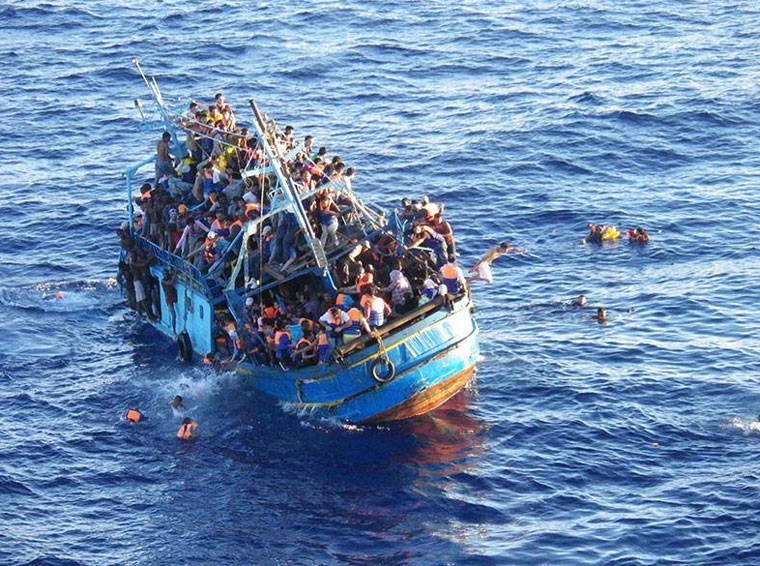 Saying 'no' to refugees in 2015
The Ministry of Home Affairs (MHA) had reiterated this stance on May 15, 2015, that Singapore will not be accepting refugees or people seeking political asylum.
This was following the humanitarian crisis last year, where the plight of boat people -- this time from Bangladesh and Burma -- who were looking to land at surrounding Southeast Asian countries, was widely reported internationally.
That event had once again piqued Singaporeans' interest in the subject of refugees and what could Asean nations do about the situation collectively.
According to a MHA spokesperson then, Singapore's stance was and is clear:
"As a small country with limited land, Singapore is not in a position to accept any persons seeking political asylum or refugee status, regardless of their ethnicity or place of origin."
That's pretty much the attitude all along -- albeit not in as harsh a tone as the late Prime Minister's.
Top photo via
If you like what you read, follow us on Facebook and Twitter to get the latest updates.
If you like what you read, follow us on Facebook, Instagram, Twitter and Telegram to get the latest updates.