Rui En, she of dagger stares and the occasional shade, is now all about method acting, also known as the type of artistic expression that will almost guarantee an acting award and usually involves dramatic physical transformations.
To prove her commitment to her art, she told Channel 8 news at a press conference on Nov. 19 that she has put on 4kg for her new role as an auntie for a Channel 8 drama, which started filming last week.
A 34-year-old as an auntie? We are pretty sure that there are a few aunties twiddling their thumbs in MediaCorp right about now.
She admitted that putting on weight was a scary experience as she was worried that her younger fans wouldn't want to support her anymore.
Her worry eventually gave way to her no-flying-f**** persona as she said that she is not in a hurry to lose the extra kilograms and added that women with curves are more feminine.
Take a bow, Rui En.
In other news, although from the same company as Rui En, Channel 8 news uploaded pictures that were not too flattering.
Instead, Singapore Press Holdings' Lianhe Wanbao was much, much kinder.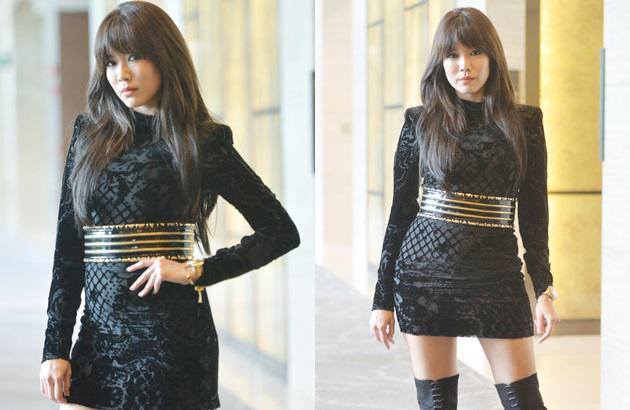 Oh and if you think that outfit looks familiar, that's because she's wearing the coveted Balmain x H&M collection.
You'd probably need Rui En's curves to pull it off though.
Top photo from video.
If you like what you read, follow us on Facebook and Twitter to get the latest updates.
If you like what you read, follow us on Facebook, Instagram, Twitter and Telegram to get the latest updates.