Now that we've shown you what the key changes are in our electoral boundaries, as well as told you a bit more about the constituencies that we're bidding farewell to in the next general election (GE), it's now time to dwell a bit on what all this means.
Some of the changes, as we predicted rightly, did happen; they were expected.
The folks on the electoral boundaries review committee did surprise us with how they politely left the opposition-held wards intact, though — all the redrawing occurred in ruling-party-held constituencies.
Anyway, here are five implications of the new Singapore electoral boundaries to keep in mind.
1) Changes in the hotly-contested East: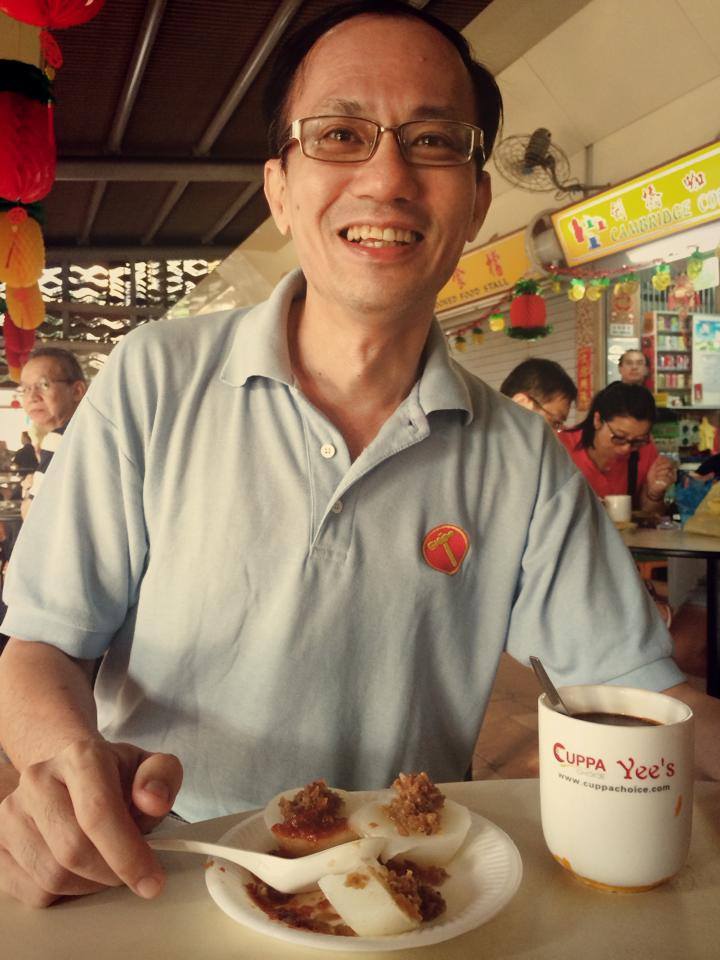 a. With Joo Chiat SMC gone, the PAP has one less constituency to worry about losing to the Workers' Party.
After losing Aljunied GRC in 2011, despite having ex-foreign minister George Yeo leading the charge, and also losing nearby Punggol East SMC in the 2013 by-election, Joo Chiat could have been the next to fall — after all, WP's Yee Jenn Jong came in the second-closest at the 2011 polls.
It's now been absorbed into Marine Parade GRC, which has in turn kicked out Tin Pei Ling's MacPherson ward into her own SMC.
Now this in turn bears thinking about — does the PAP have a renewed faith in Tin's ability to hold her own? Or will they send her to contest in her own SMC to reverse, ahem, her adverse impact on the Marine Parade vote share?
And now that Charles Chong is freed up from Joo Chiat, the question is — will he join the Marine Parade team to stand? Or will he bow out and be replaced by somebody new? In turn, where will Yee contest?
b. The creation of Fengshan and MacPherson SMCs, as well as the shrinking of East Coast GRC, is a winning situation for the PAP.
East Coast faced the closest GRC fight in terms of vote share after the watershed WP victory in Aljunied in 2011. It was clear to us as well that it would shrink accordingly, ahead of the next GE.
Our prediction: The PAP may divide their popular ministers and MPs among the constituencies in a bid to defend their hold over their existing Eastern areas. The question we should ask from here, though, is how will the Workers' Party respond? And would any other opposition parties try to chap in?
2) Dissolving Moulmein-Kallang is another move that is advantageous for the PAP.
Let's bear in mind that at the moment, the MPs representing this GRC include:
- Communications and Information minister Yaacob Ibrahim, who is currently rather unpopular with folks online. Two years ago, he told the BBC that the MDA regulations are crafted in "the interest of ordinary Singaporeans", to enable them to "read the right thing" when they log on, and also headed a botched attempt to get the Singapore arts community to "self-regulate" their work;
- Transport minister Lui Tuck Yew, with his highly-troubled portfolio;
- Edwin Tong, lawyer for City Harvest Church's Kong Hee and
- Denise Phua, who to be fair isn't too bad in championing various social causes.
However, all things considered, they really didn't do that badly in the 2011 election — out of the four constituencies they stood in, the WP performed the worst against the PAP here.
Then again, since most of it went to the new Jalan Besar GRC, chances are fairly high these folks are correspondingly headed there to contest — unless, of course, any of them choose to bow out. After all, it's a four-man constituency too.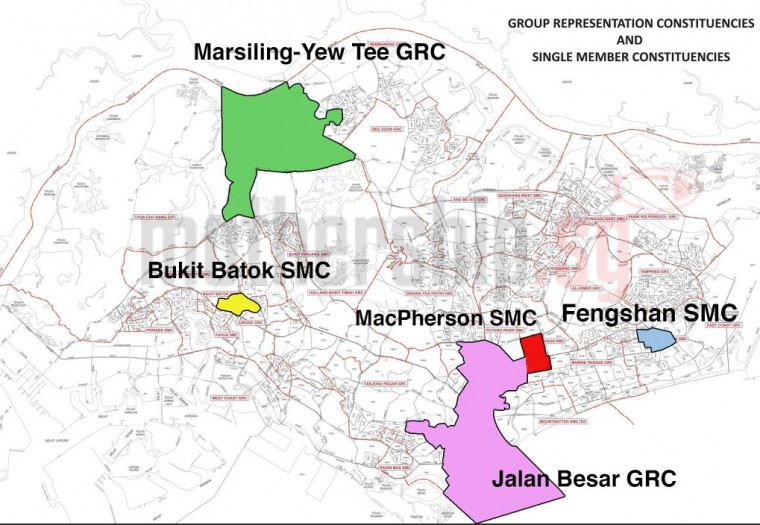 3) One of the two new GRCs, Marsiling-Yew Tee, likely was formed in part because of population increments in the North.
Recent years have seen new BTO developments in Yishun, leading to an explosion in the already-hefty voting population in Nee Soon GRC, led by Foreign Affairs and Law Minister K Shanmugam.
Some 53,000 of these voters were then handed over to the equally-strongly-held GRC Sembawang, led by Minister for National Development Khaw Boon Wan.
Since it's already pretty big, though, it itself needs to hand over a substantial portion (more than 60,000) of its voters to the newly-formed Marsiling-Yew Tee.
Our guess is the PAP assesses its presence to be pretty strong and cemented in the Northern part of the island, and correspondingly, it should have no difficulty capturing the new GRC.
4) The creation of the new SMC, Bukit Batok, is another move in the PAP's favour, and our guess is they probably feel their presence in the West region is strong enough to hold on to it.
We previously predicted that new SMCs may pop up in the West area in order to compensate our predicted loss of close-fought SMCs like Potong Pasir and Joo Chiat (we ended up being right about the latter).
Sure enough, Bukit Batok has been carved out from Jurong GRC, which now has to accommodate more voters taken in from West Coast GRC.
What happened there? West Coast was shrunk to a four-member constituency in order to meet Prime Minister Lee Hsien Loong's requirements of having an average of fewer than five MPs per GRC.
The new four-member constituencies are:
- Chua Chu Kang (originally 5)
- East Coast (originally 5)
- Holland-Bukit Timah
- Jalan Besar (newly-formed)
- Marsiling-Yew Tee (newly-formed)
- West Coast (originally 5)
What we see here is a potentially-advantageous situation for the opposition to field candidates, since four quality folks are easier to find than five, no? The Western side of Singapore has mostly been quiet, though, and has pitched the ruling party into Parliament with pretty big margins — the largest came from Amy Khor in Hong Kah North.
What makes residents in the West tick? It's up to the opposition gunning for seats there to suss that out and capitalise on it.
5) The opposition-held constituencies — Punggol East, Aljunied and Hougang — remained untouched, is to us a message from the electoral divisions review committee that their assessments are generally fair, with little gerrymandering in favour of the PAP.
In line with this, we also speculated that a small constituency like Potong Pasir would disappear, as Sitoh Yih Pin is statistically (going by voter count) the slackest SMC MP.
But it didn't, so we might see a Round Two Battle Royale between the Singapore People's Party's Lina Chiam, the wife of former Potong Pasir Opposition MP Chiam See Tong, and Sitoh.
Check out more of our election coverage here.
If you like what you read, follow us on Facebook and Twitter to get the latest updates.
If you like what you read, follow us on Facebook, Instagram, Twitter and Telegram to get the latest updates.