Follow us on Telegram for the latest updates: https://t.me/mothershipsg
Home-cooked food is a strange thing.
As cuisine goes, it's almost simplistic; growing up, the dishes on my table were pretty much a standard rotation of stir-fried, salt-and-pepper, no-frills fare.
Yet I'd never compare my mum's cooking unfavourably to even the finest Michelin-starred food.
When I first began learning to cook, I found myself experimenting with different cuisines: savoury beef bowls, jammy pulled pork, delicately spiced pastas. But these days, I gravitate more to food that's closer to home, reminiscent of my mum's Cantonese-style cooking. "How did you make this?" I ask, every time I go back to visit.
In the kitchen at least, mothers always do seem to know best. But while their cooking talents have traditionally been a pleasure reserved for their families and friends, more women have been venturing online to share their creations with the wider community — and even starting to sell their food online.
After all, one of the biggest compliments to someone's home cooking is: "Wah, this is so good, I would pay for this."
From home chef to home business
But making the transition from home chef to home business isn't always easy. High delivery charges are a deterrent to customers, and most home chefs are one-woman shows without business or marketing expertise: housewives, working mums, and retirees who just love to cook.
46-year-old Cassandra Xu is a strong advocate for these women, and it's not difficult to understand why. After all, the mother of two was a homemaker herself.
After she had her first child, Xu quit her job as a graphic designer to become a full-time housewife.
"I was very lonely, because I didn't really have a lot of friends who were stay-at-home mums, I got nobody to talk to. And I'm just like facing my kids all the time," she tells me. "Apart from cooking, there's not much I can do."
Her love for cooking spurred her to create the Singapore Home Cooks Facebook group, or SHC for short, in 2013. Today, SHC boasts a 237,000-strong membership, one of the biggest — or perhaps the biggest home cooking group — in Singapore.
But back then, it was just a small group of family and friends, where women would post recipes and pictures of food while swapping good-natured gossip about husbands, children, and bosses.
"Other than posting about your dishes, what you really wanted to do is to talk nonsense with your friends. Like scolding husband, complaining [about] children… it was so funny and relatable. And really made me feel not alone," Xu relates.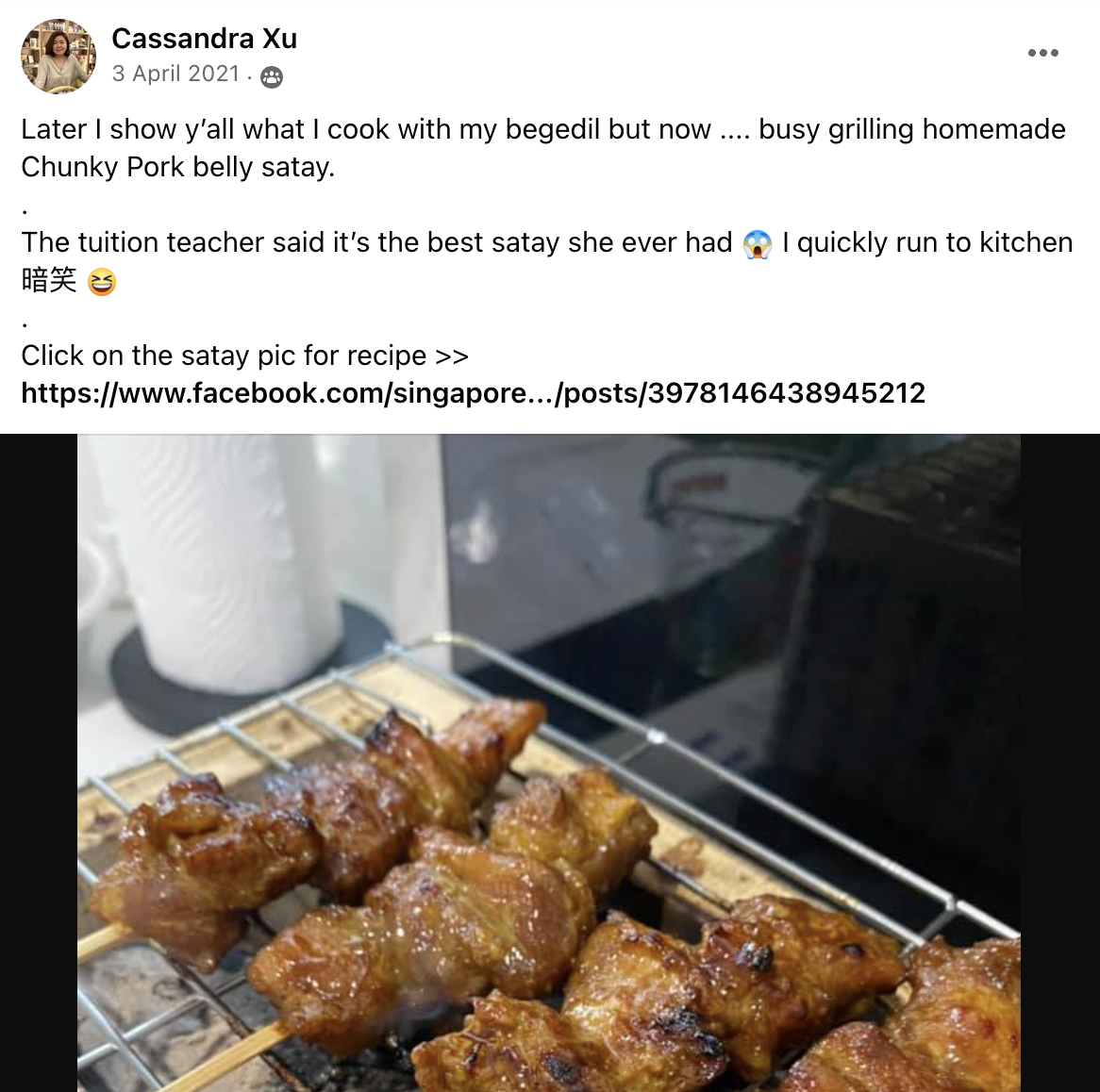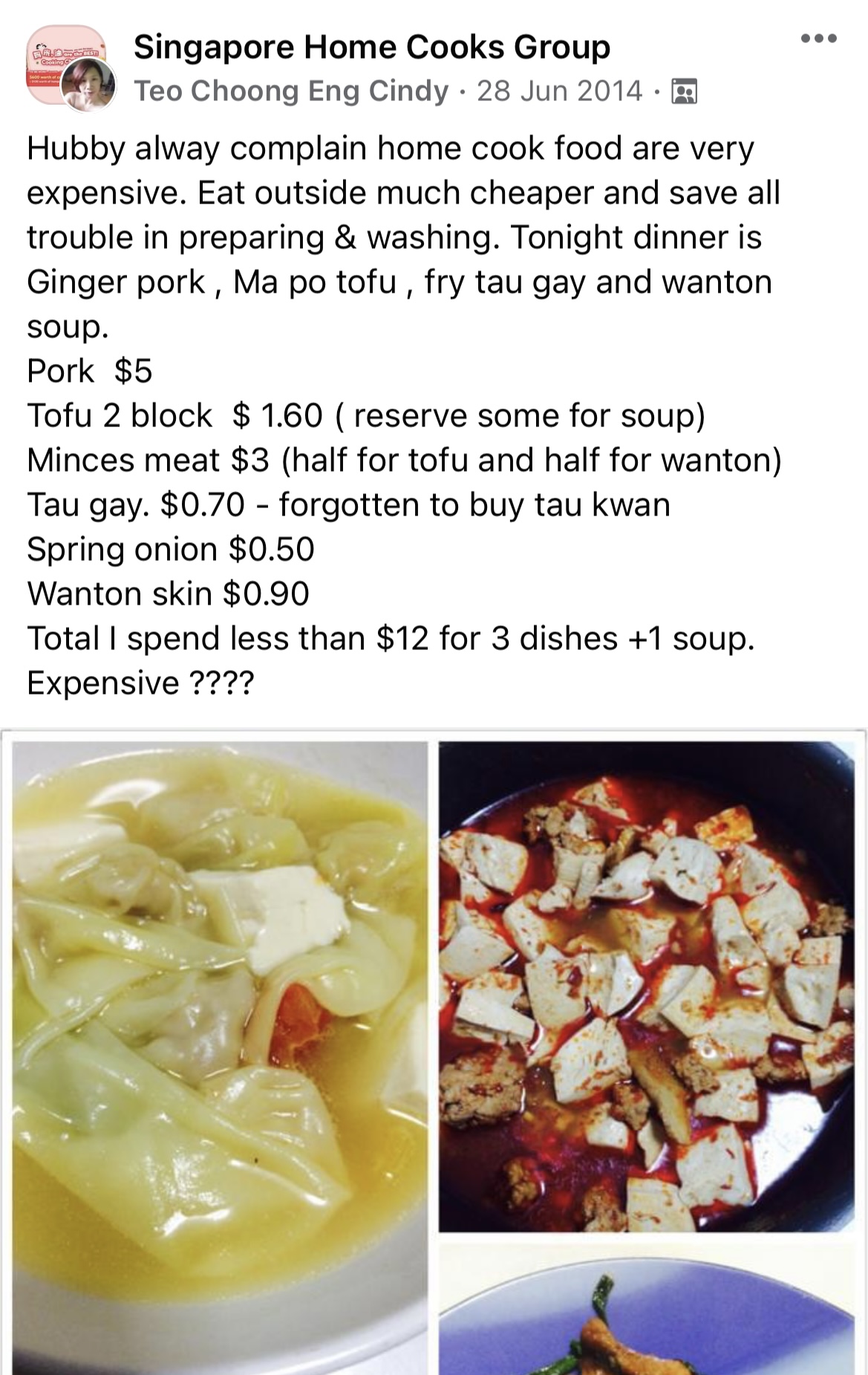 More than helping her find a group of friends, however, Xu is proudest of how the group helped her to empower other women.
As the group grew, brands started approaching her, asking to work with the members. Hence the birth of SHC's brand ambassador programme, where members would create recipes, cook dishes, and post reviews in collaboration with brands in exchange for remuneration. Not "big business", admittedly, but still thrilling in the sheer possibility.
"So I started inviting all the home cooks, the mummies. Like 'hey, do you want to do this project?' [The brand] will give you a product and pay you S$50, S$100, then you post your creation on the group," Xu explains.
Xu looks back on the programme fondly:
"Initially, a lot of members hated it. But nine years on, I look back at all those home cooks and mummies that have benefitted from my brand. And there was a satisfaction [I got], from that kind of authentic engagement that I could create."
Flush with success, she later created "SHC Marketplace", a group where home chefs could put up their goods for sale. Back then, in 2019, she explains, home-based businesses were still relatively new. Most cooking groups didn't allow people to sell their food — too complicated, too spammy, too trashy.
But the marketplace grew. Xu fairly glows as she pulls up a screenshot of a conversation she had with a member a few years back, informing her of her success with her selling. "People really like [home-cooked food]. They really appreciate it. People like to sell, and people like to buy."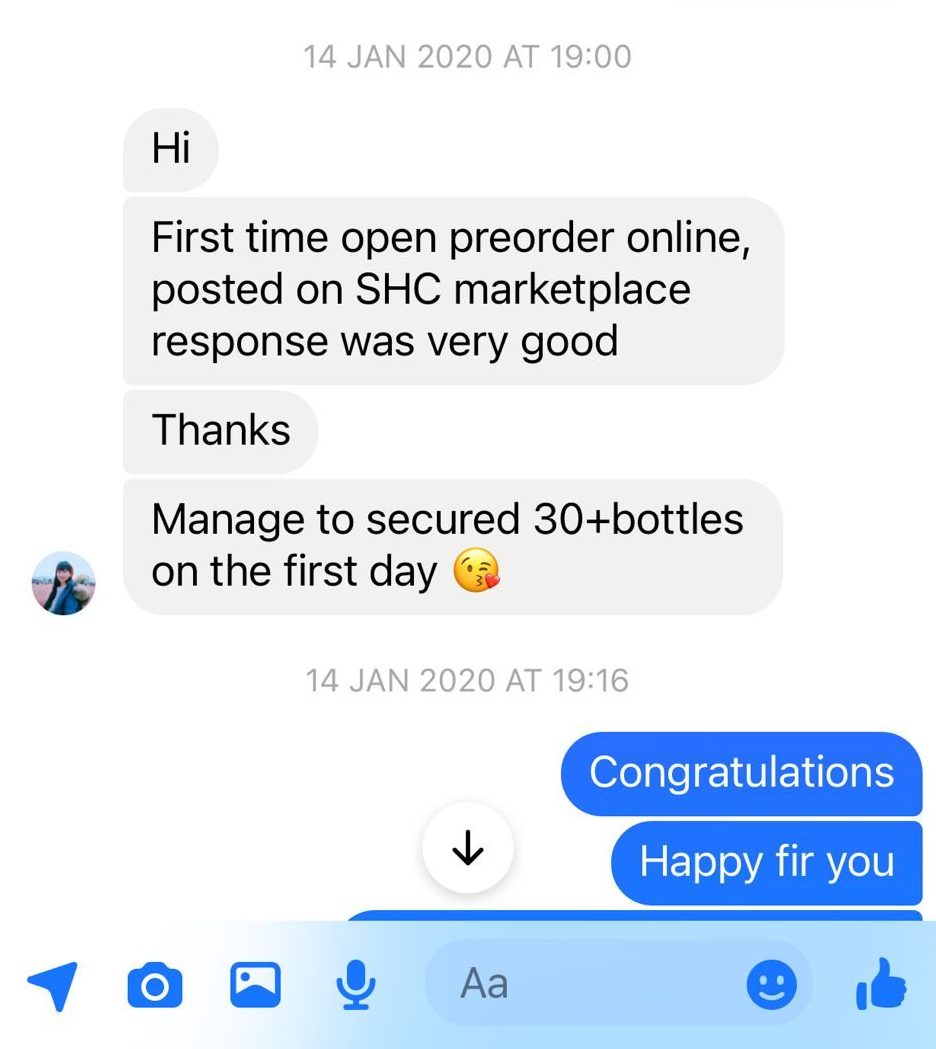 "And you know, these people are not after career advancement," Xu tells me. "They don't want to climb the corporate ladder.
"But earning a few hundred a month — to buy groceries, to pay for their kids' tuition — it's something to them."
Empowering women
Xu is practical. Home cooking isn't a get-rich-quick scheme, she understands. It's not going to turn mums into millionaires.
So what's the big deal about helping mums sell their food?
Firstly, it's about motivating these women to keep going. In the process of my research, I speak to a number of women; for many of them, it can get demoralising, cooking night after night for family members that seldom — if ever — express appreciation.
"When I cook [at home], I don't really get compliments," one mother, who sells her bakes on the side, admits to me. Sharing her cooking with the world, and the verbal and monetary feedback she receives, is what fuels her love for food.
Even for myself, it'd never occurred to me to compliment my mother's cooking. Her food was the unconscious standard in my life, a presence as constant as she was. In my mind, you don't thank your parents for their provision, just as you don't praise the sky for being blue.
But that's a child's point of view. At 46, Xu wears her motherhood as comfortably as the linen shirt-and-shorts combo I meet her in. Rosy-cheeked and effortlessly maternal.
Her children have now grown into dependable teenagers, but she still remembers the early days of being a housewife, cooking food for a silent audience — that loneliness and self-conscious insecurity.
Even in the home — or especially in the home — she remembers that need for purpose and affirmation.
"I was a stay-home mum, I had no career, no direction, no aspirations to be a career woman…I felt a bit worthless."
"Don't get me wrong," she clarifies, "I was a happy stay-home mum. But when the opportunity came for me to turn my passion into a business, it just triggered my [sense of] exploration."
And while she never made the leap to sell home-cooked food herself, she hopes to empower other women, now, to turn their cooking into something that can empower themselves — as well as the people around them.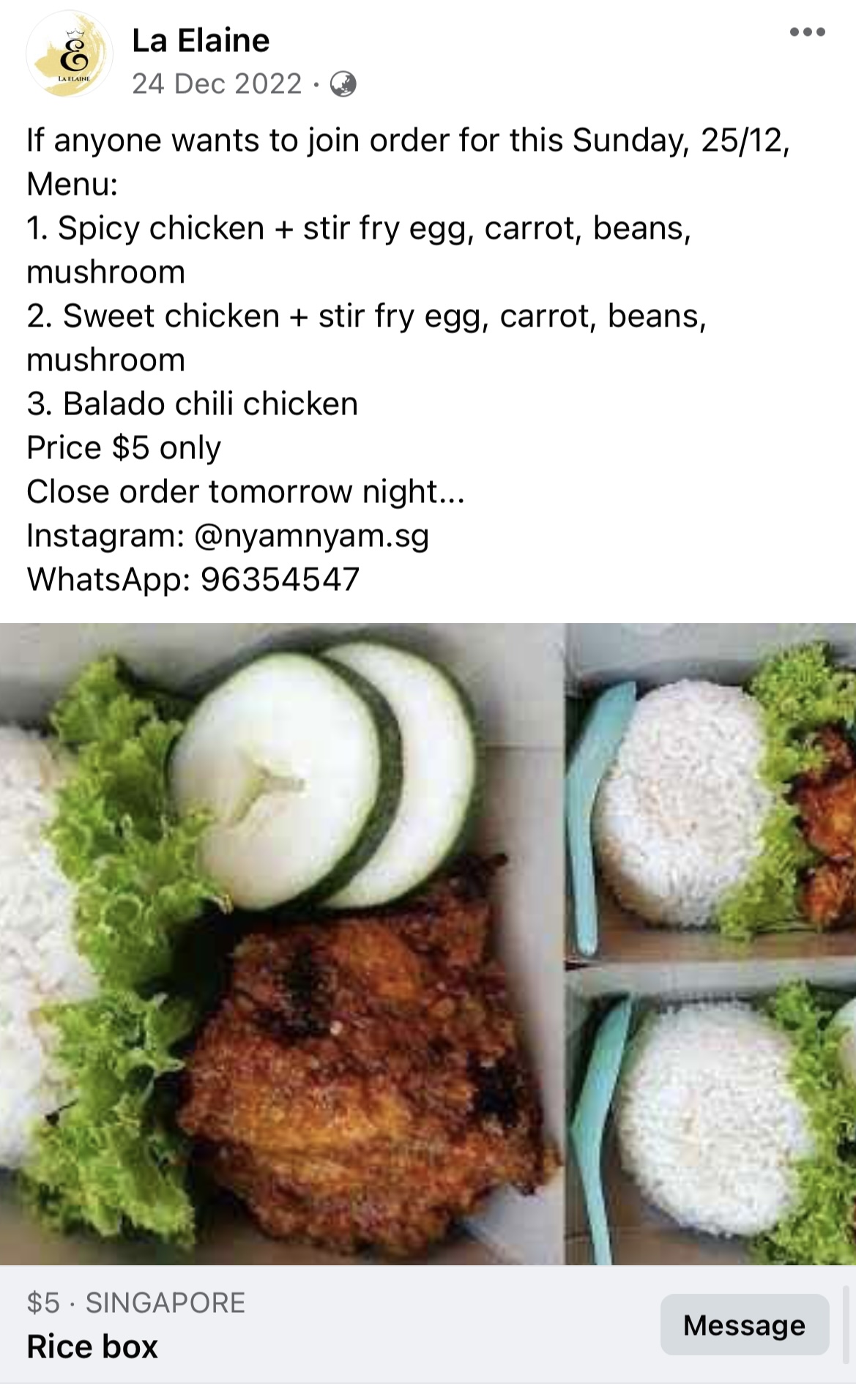 Empowering others
Xu is no longer with SHC, for reasons she prefers not to go into. But she does have something else in the works.
Dubbed "Cook for More" her latest endeavour will focus less on home cooking, and more on home cooks.
When I look it up, the Facebook page looks similar in principle to the SHC, with members sharing recipes, food photos, and their own personal stories. But Xu has higher hopes for this group. She plans for it to be a platform for members to monetise their cooking, whether by selling their food, or even engaging in small-scale catering or private dining.
Food sales is the first thing she intends to tackle. Currently, she explains, many home-based businesses aren't very sustainable; delivery costs are high, making food less value for money.
"You go to hawker centre, S$5 a meal. Or you buy a home-cooked meal for S$5 — but got S$12 delivery charge," she says. The decision becomes obvious, not a decision at all.
"Then the home chef won't get to earn, you also don't get to eat."
But imagine a platform which allows you to buy food from a neighbour in the same estate. "Maybe your neighbour is cooking curry chicken today, and can cook an extra portion to sell to anybody in the block," she said. "And they say, 'Does anybody wanna buy this for S$5?'"
"It's very impromptu and unplanned. It's not big business…but it doesn't take a lot of effort to just cook and sell one or two portions of rice. And it takes away the delivery charge, which is very sustainable [for the business]."
Not only does this allow home chefs to earn some side income, she believes that such a cause will create a "neighbour culture".
"If everyone just cooks a little more, it can benefit one person or family," she explains. Like a struggling, single mum who doesn't have time to cook; a foreigner living alone; or an elderly person without a helper.
"And when you deliver food to the person and say hello, having a proper adult conversation, making sure [the neigbour] is eating everyday… It's helping to look out for each other, you know," she explains.
"And it should not and does not take a lot from their usual schedule and logistics."
Invisible labour
"Cook for More" is still a work in progress. It's something Xu's exploring (she's recently launched a Telegram group where people can buy and sell home-cooked food), and hopes to discuss with NGOs to look at how to bring it to full fruition.
But Xu is hopeful that she's come across the next big thing — the next big way to empower home chefs, and look out for the impoverished in society along the way.
"From somebody who has zero aspirations, who thought, 'This is it, I'm gonna be a housewife for the rest of my life…to now," she told me. "Now I have a lot of dreams and goals. And I actively pursue them."
It becomes clear, at this point, where Xu's passion stems from.
Her empathy runs deep: Xu knows, firsthand, what it's like to be in that seemingly endless purgatory of homemaking, with nary a clear reward nor milestone to bookmark the days.
And while I (sadly) still have to work for a living, it's something that I can faintly empathise with, as a now-married adult: at work, I get feedback and reviews and my boss telling me that I did a good/terrible job. At home, no one comments on how thoroughly I scrub the bathroom floors or how diligently I run the laundry. My husband, while wonderfully supportive, doesn't mention how tender my omelettes are. After all, it's just home cooking. It's just the same as it was yesterday.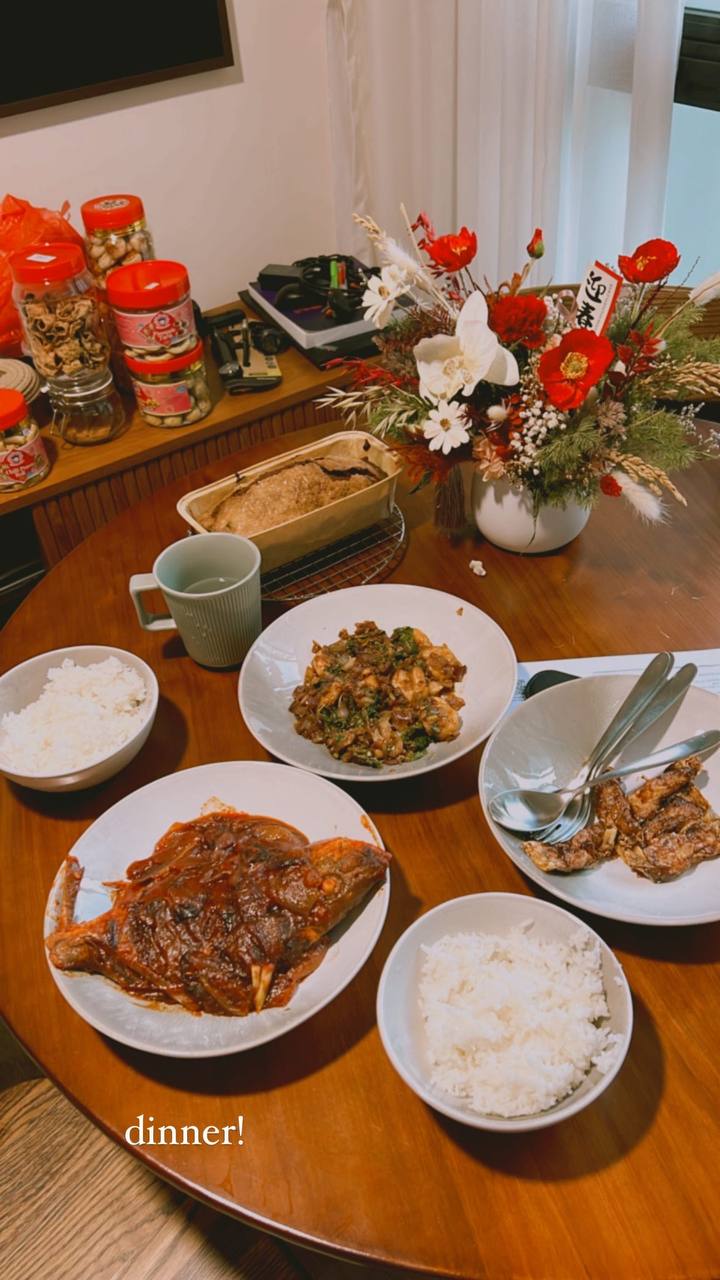 At the same time, it's not. Cooking, cleaning, laundry, childcare: all this work, "invisible labour" as it's begun to be called, is traditionally undervalued and unseen.
It's also traditionally taken up disproportionately by women — three-quarters of it, according to the United Nations.
Miriam Cherry, co-editor of Invisible Labor: Hidden Work in the Contemporary World, explains it in a Mashable interview: you pay for what matters. Housework, as an unpaid service, ends up unacknowledged and hence ostensibly unimportant. Not just for the people receiving the service, but also in the minds of those delivering it. The mothers, the wives, the women.
Putting a price tag on it is certainly one way to even things out. One stay-at-home mum who, like Xu, frequently posts about her cooking online, tells me that that now that she's started selling her bakes online, she feels a certain sense of opportunity. She's no longer tied to the dichotomy of being either a full-time homemaker or a full-time employee; now, she can be a mother and a service provider. "Like, could I start more seriously selling my bakes?" she says.
"Or I could do more catering — or I could start a home-based restaurant. Or teach people to cook at home, like in a workshop, then once we finish we can sit down together and make friends…There are many ideas."
Mother knows best
And yet, the more I think about it, the more I wonder — why should these women even feel undervalued in the first place? After all, every Singaporean knows: mum's cooking is always the best. Isn't that something every mother should take pride in?
But perhaps therein lies the problem: we never communicate it. It just is.
Back when my grandmother was alive, I remember our family gatherings were always full of food. Under her supervision, aunts flooded the kitchen, preparing dish after mouthwatering dish: crisp roast duck, peppery soup, steamed vegetables in abalone sauce. My cousins and I descended on the feast like a swarm of flies. The noisy joy of it all. It would have been impossible for my grandmother not to feel the satisfaction of her cooking.
As opposed to dinners cooked by my mother. Our smaller, relatively quieter family and dining table. Increasingly, especially as my siblings and I grew older, we'd miss dinner time and end up reheating the food hours later. Not quite the same, and my mother knew it.
There is a magic to home-cooked food. Shrinking kitchens and the rise of food delivery reflect a trend that ends, possibly, in the death sentence of home cooking as "standard fare". Someday, perhaps, children will stack food up against McDonald's instead of their mum's cooking. Someday, home cooking might become more elusive than ever-present.
But as Xu puts it, "you will never find the kind of taste in the ba zhang that your granny makes". Call it healthier, call it more traditional, call it whatever you want. It's just magic.
I've made a mental note: next time, when I go over to my parents' house for dinner, I'll tell her that I love the sweet-and-sour pork she makes. And that her onion omelette is my favourite.
I look out of the window at the sky. It's a beautiful shade of blue.
Top image via Mothership & Tay Ai Whey/Facebook
If you like what you read, follow us on Facebook, Instagram, Twitter and Telegram to get the latest updates.