Portrait Mode is a new photo essay series of Singapore and all the people and things in it, seen through the lenses of our young photographers at Mothership.
This week, we meet the different people who showed up for the 11th edition of Pink Dot 2019. Some of them were attending the event for the first time, while others had been present since the very first edition. We ask them about their views on the event as well as any special memories forged over the years.
On June 29, 2019, Pink Dot marked its 11th anniversary at Hong Lim Park.
It was first organised in 2009, where it drew approximately 2,500 participants. Over the years, however, the number of attendees has increased.
This year, people gathered at Hong Lim Park from as early as 3:00pm despite the rainy weather.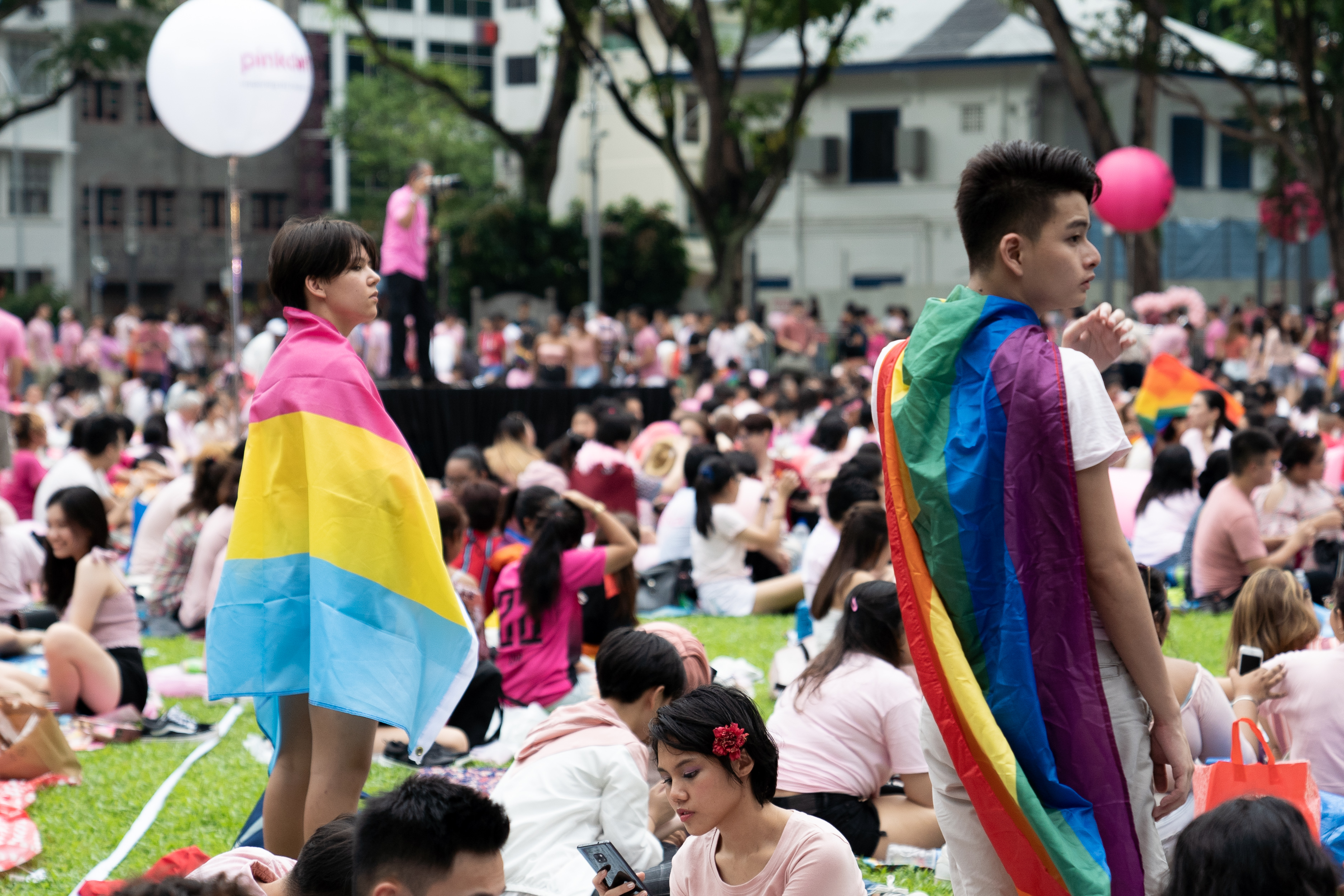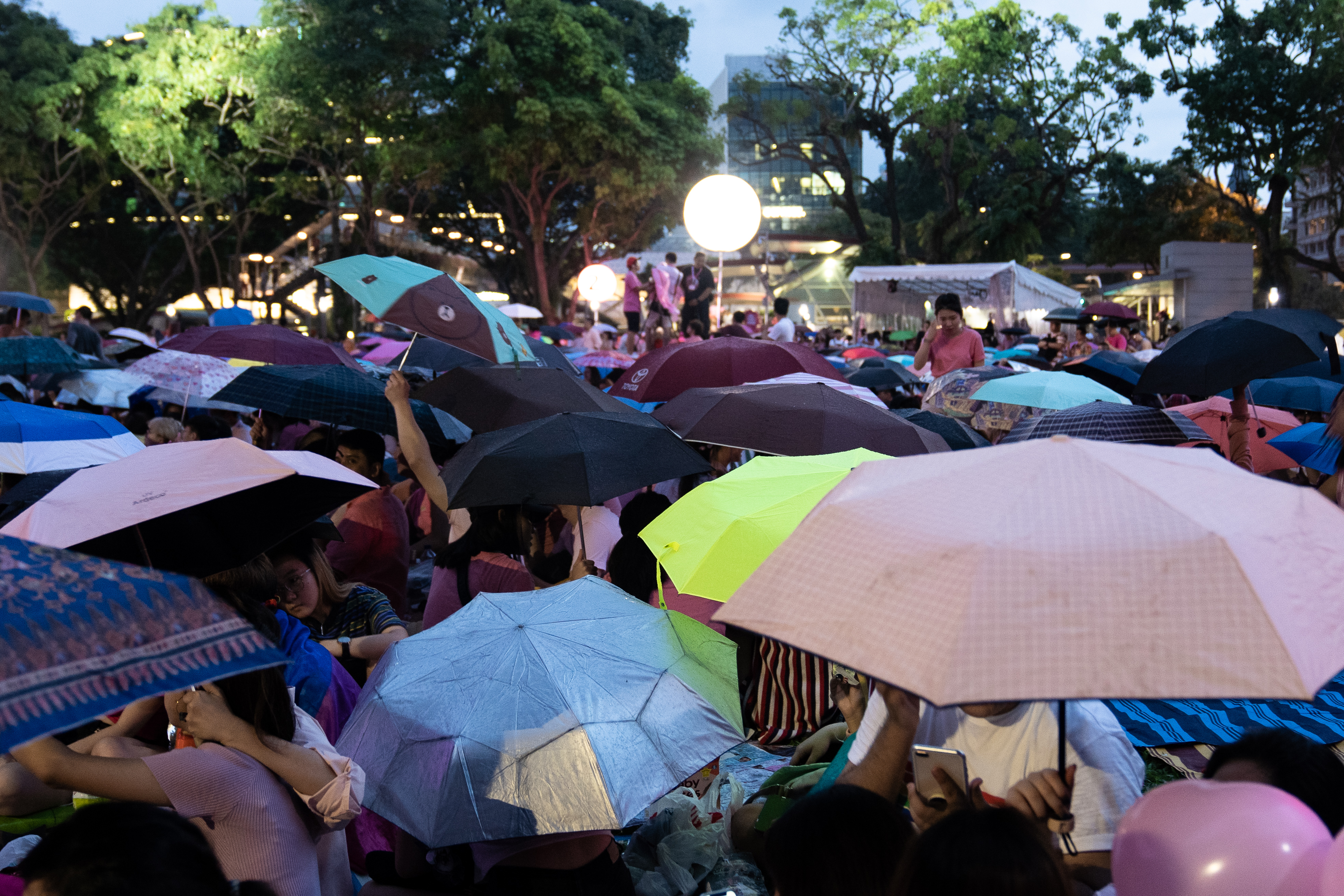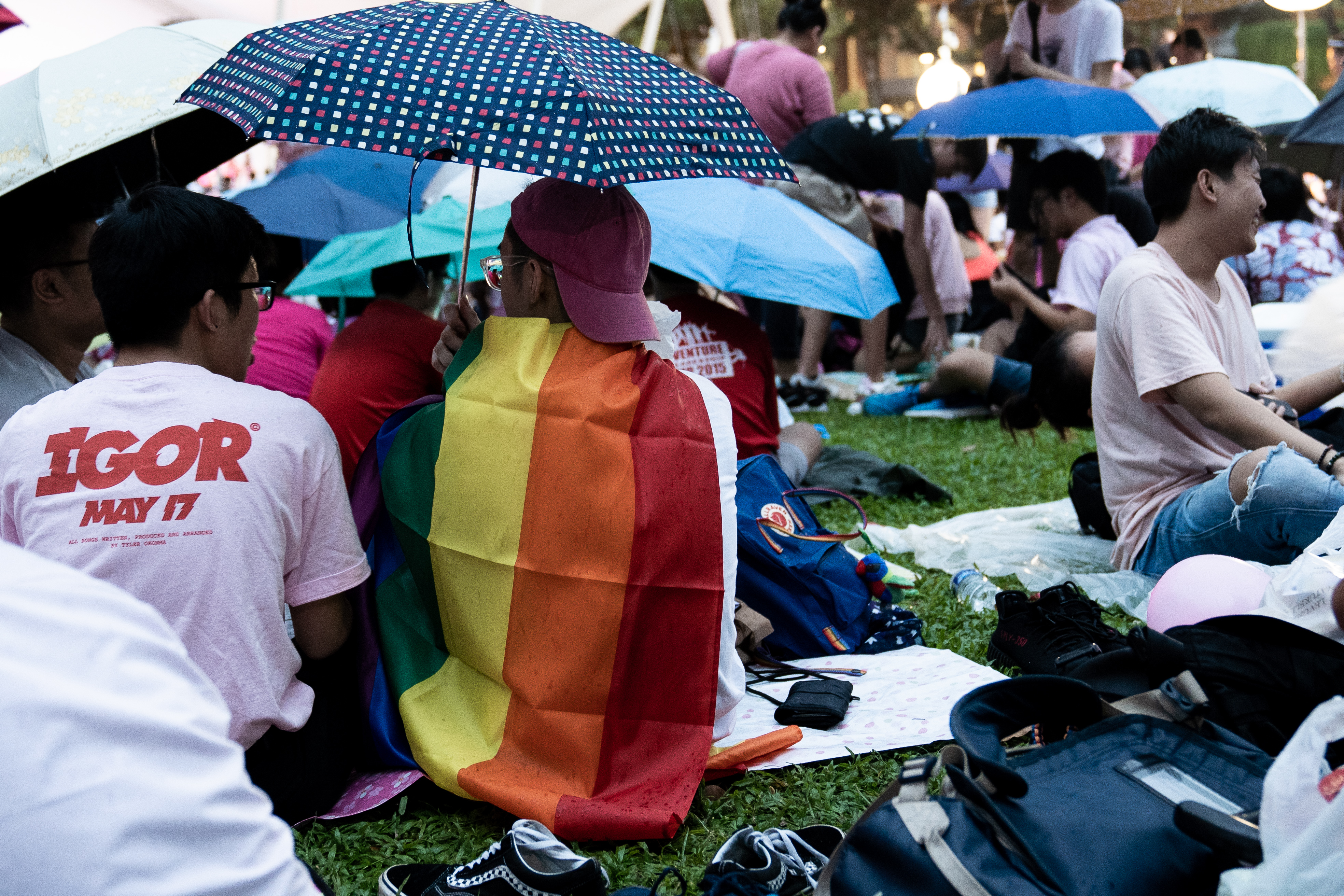 Here are some of the faces and stories of this year's participants.
Odette Yiu (21) & Jeremiah Chan (21)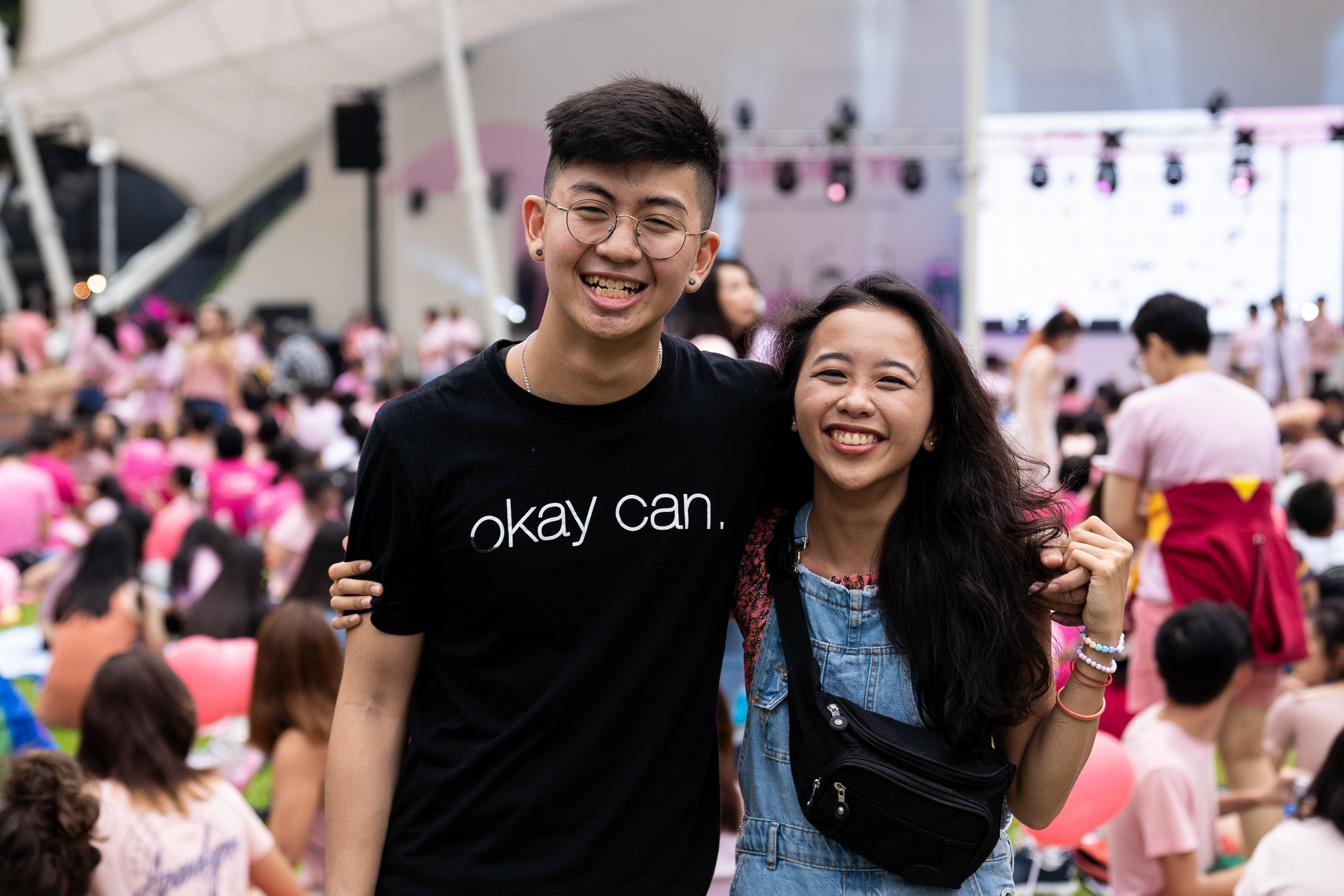 Yiu and Chan have been attending Pink Dot for three and two years respectively to show their support for the LGBTQ community.
Yiu: "It's important to realise that just because you're not part of the (LGBTQ) community, it doesn't mean that their (LGBTQ individuals) lives are any less."

Chan: "I'm here to show my support...I think what everyone can agree on is that you should not discriminate against gay people."
Shawn Shaik (31)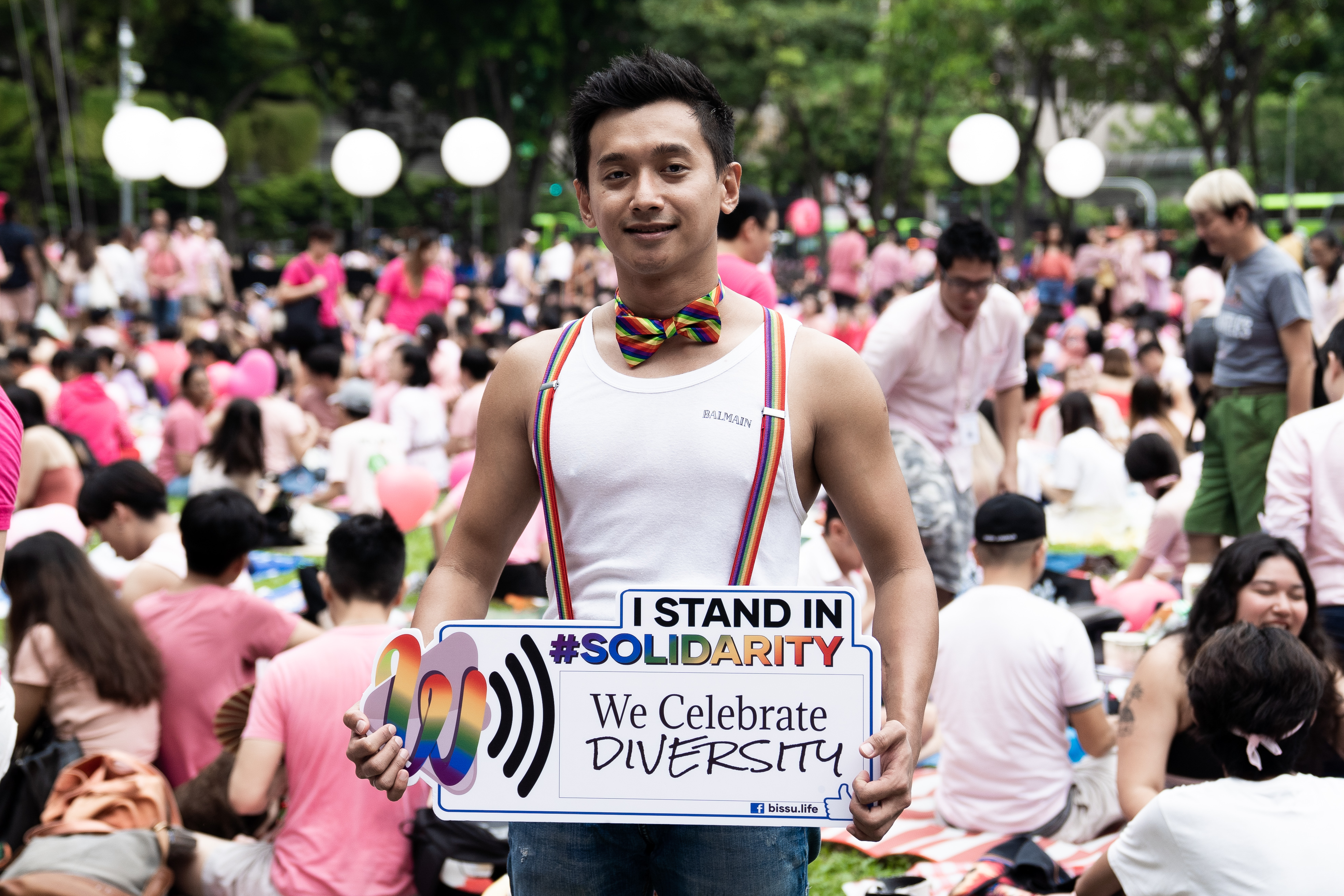 Shawn has been attending Pink Dot for the past four to five years.
"I feel like even as an individual, it's important to give support," he said.
This year, he represented Bissu, a Malay LGBTQ community group that had a booth during the event.
"I'm a representative of Bissu. It's about understanding the five different genders present in Southeast Asia dating back to the 13th century. We would like to raise awareness that there are different genders out there."
M. Erry Iryan aka "Gypsy" (21)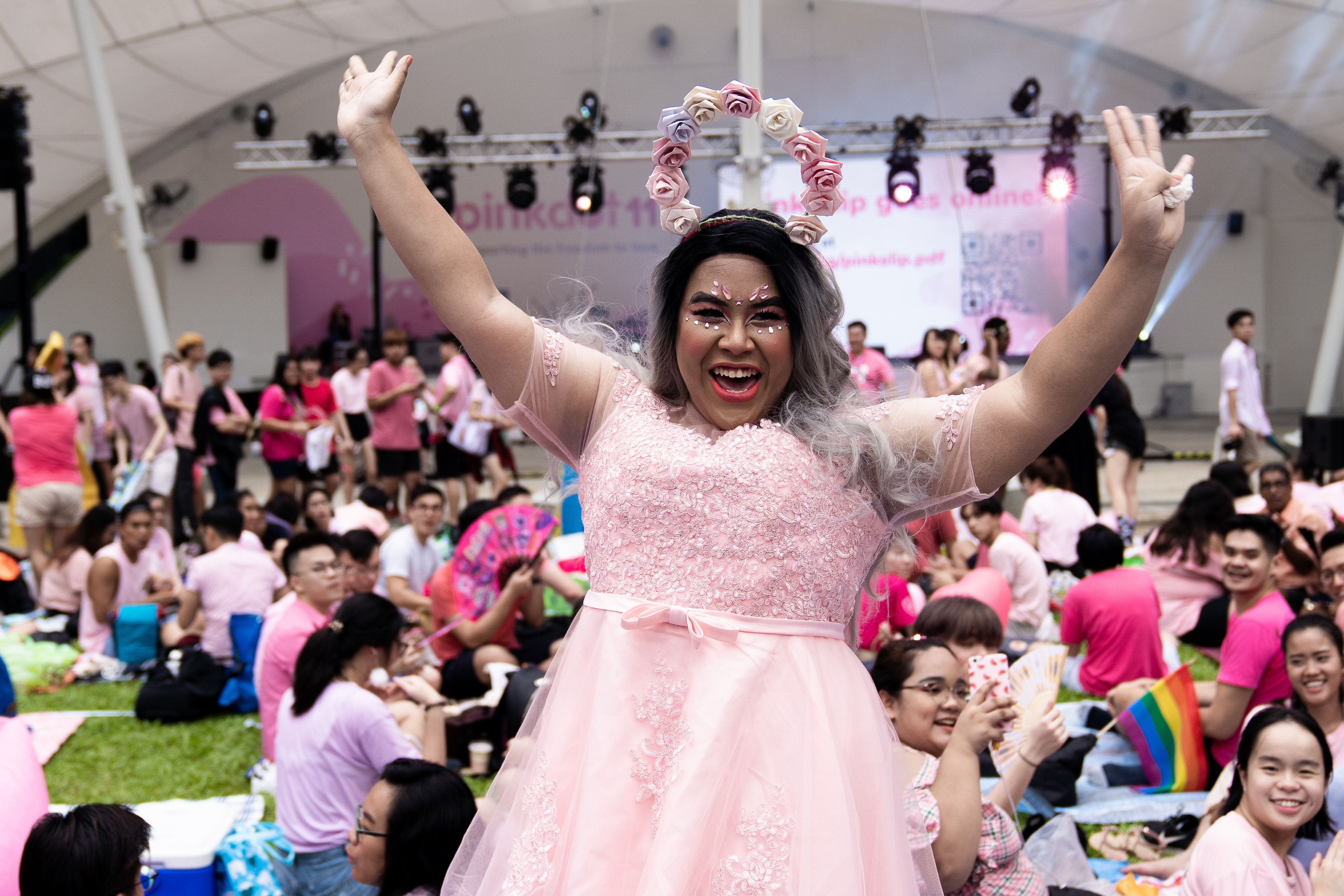 Known as "Gypsy" (his stage name), he told us that this is the first time he is dressed in drag in public.
"Actually today is my first time ever in drag, in public! (My outfit) was custom-made by one of my friends."
Having been to six editions of Pink Dot (including this year's), he shared that his favourite part of the event is the light-up.
"I really like the light-up event, when we light up the sky together. I feel like we are all connected as one. Pink Dot is about us coming together as one, celebrating the different and special types of people."
Elisha Suriani (36)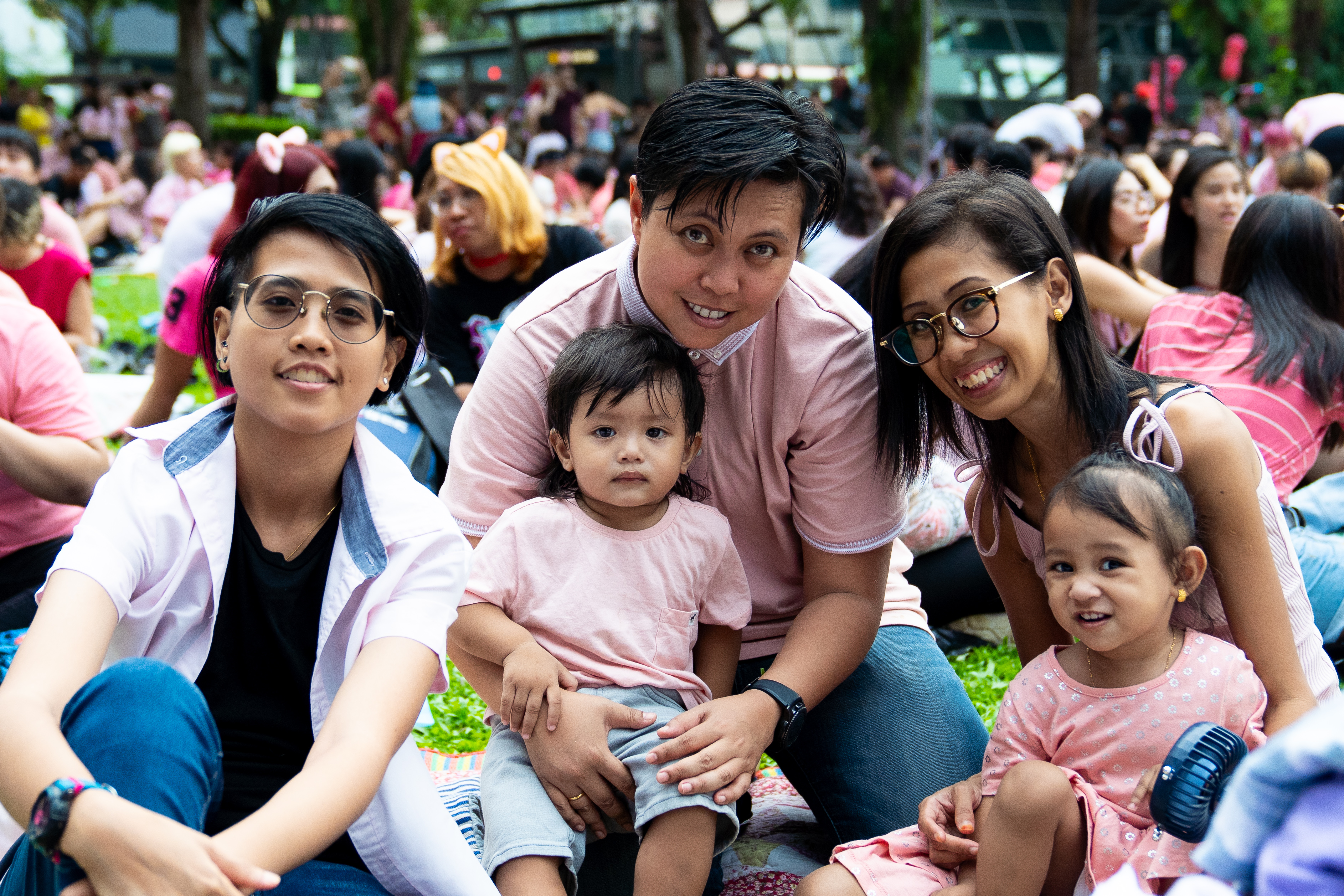 This year marks Elisha's first time at Pink Dot with her family.
She shared that she was attending Pink Dot because she "(believes) in love".
"I believe in love! Love doesn't discriminate, it's fair. But as humans, we tend to complicate things."
Sanjay Kuttan (54), Yip Wai Kuan (50s), & Kyran Kuttan (22)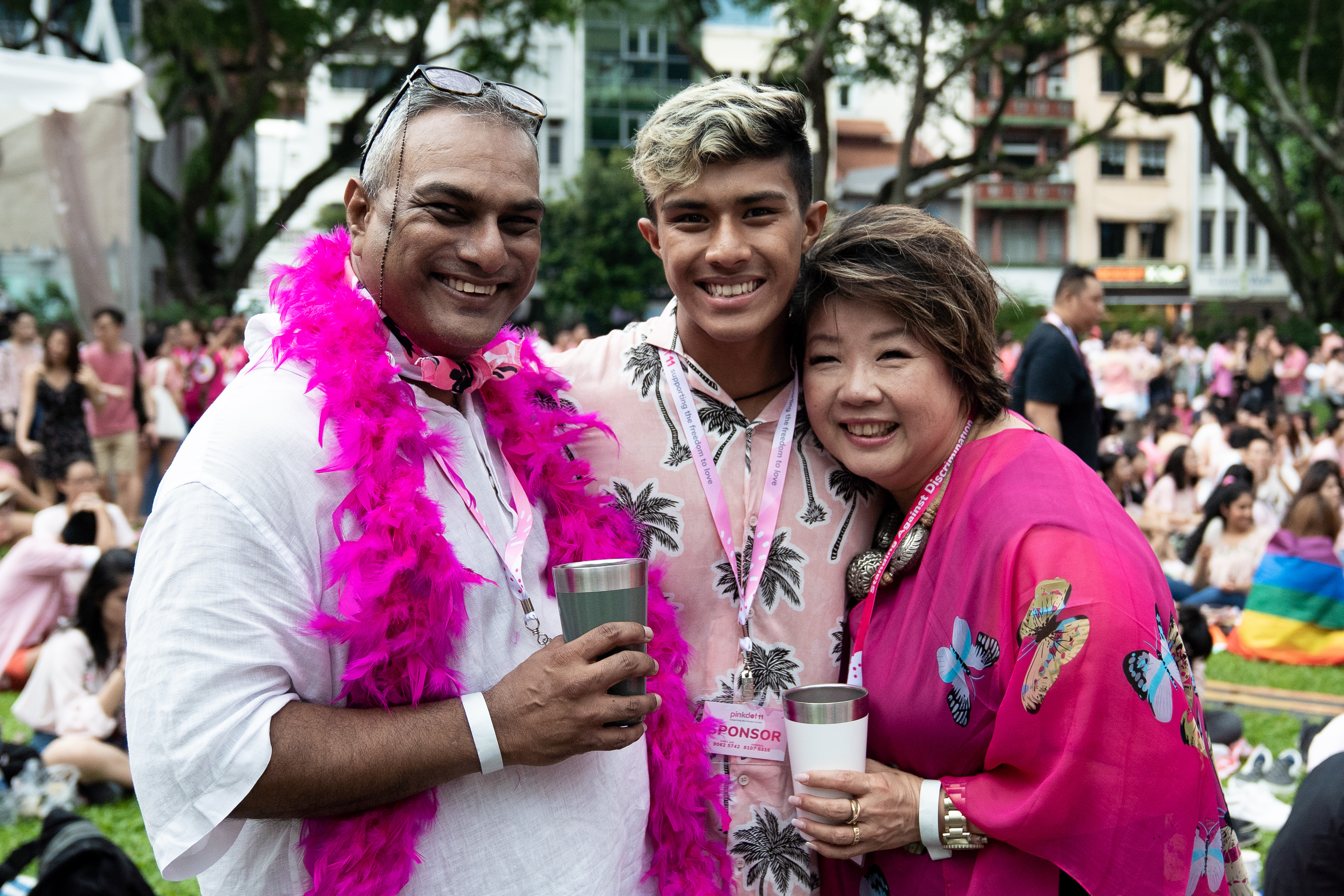 Attending Pink Dot as a family for the first time, they shared that they hope to go for future events together as a family.
Sanjay: "We're here to celebrate love. Whether you're young or old, I think we need to realise that there is too much hate in the world."

Yip: "What better time than to show our love for each other and for everyone else...I think we cannot be so judgmental. Love is a priority for everyone, and I hope that everyone can be open. At the end of the day, if we don't love each other, who will love us?"
Nicholas Toh (23), Jessica Chee (21) & Stacey Lee (21)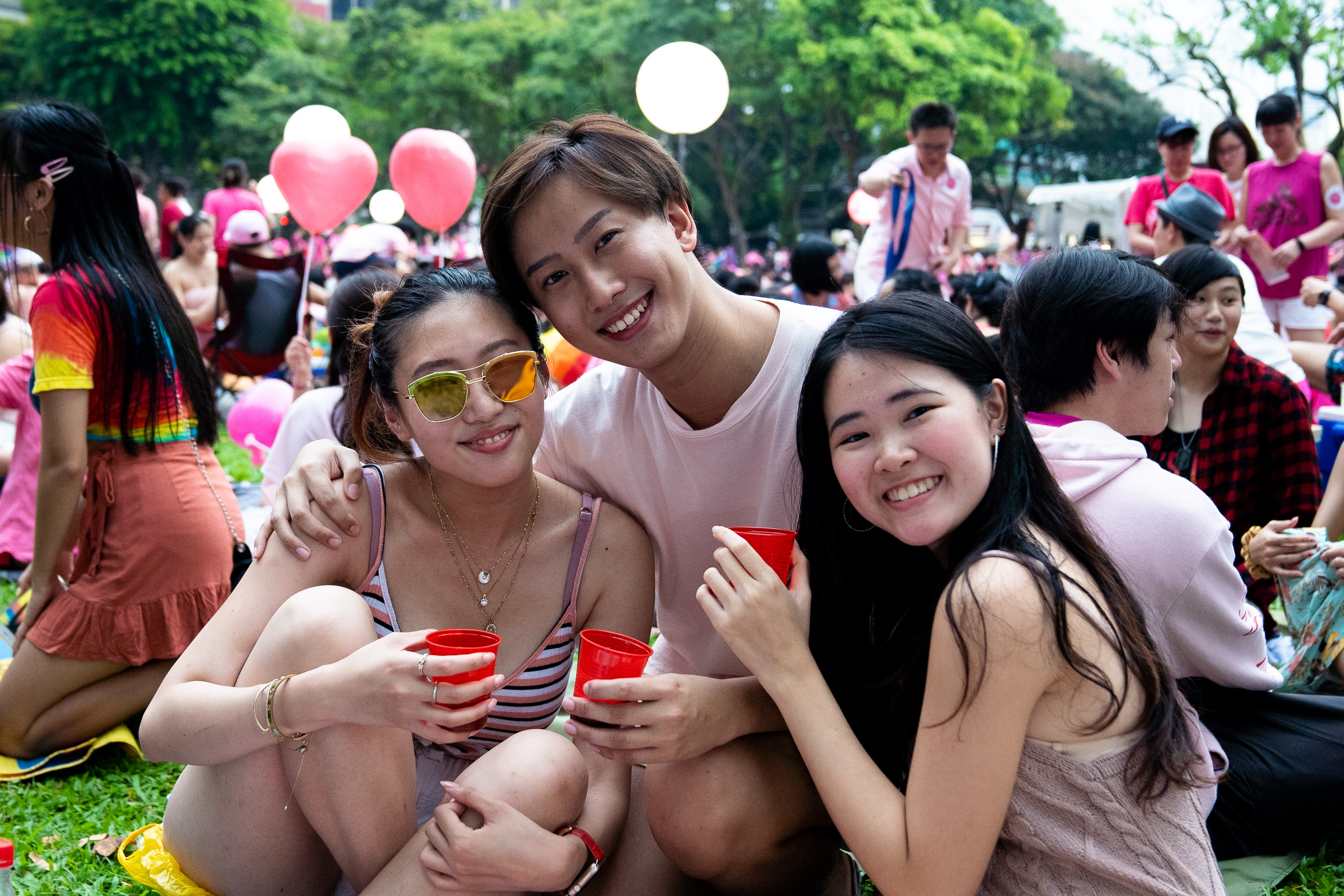 Toh and Chee, who are best friends, have been to Pink Dot for the past three to four years.
Recalling the first time that he was at Pink Dot, Toh shared a memory that stuck with him throughout the years.
"The first year I was here, there were the placards where we could write down what we hoped for Singapore. I remember someone wrote 'I hope I can be honest with my parents without getting chased out of my home'. I think that was something that stuck with me."
Amy Tashiana (53) & Jasina Gan (66)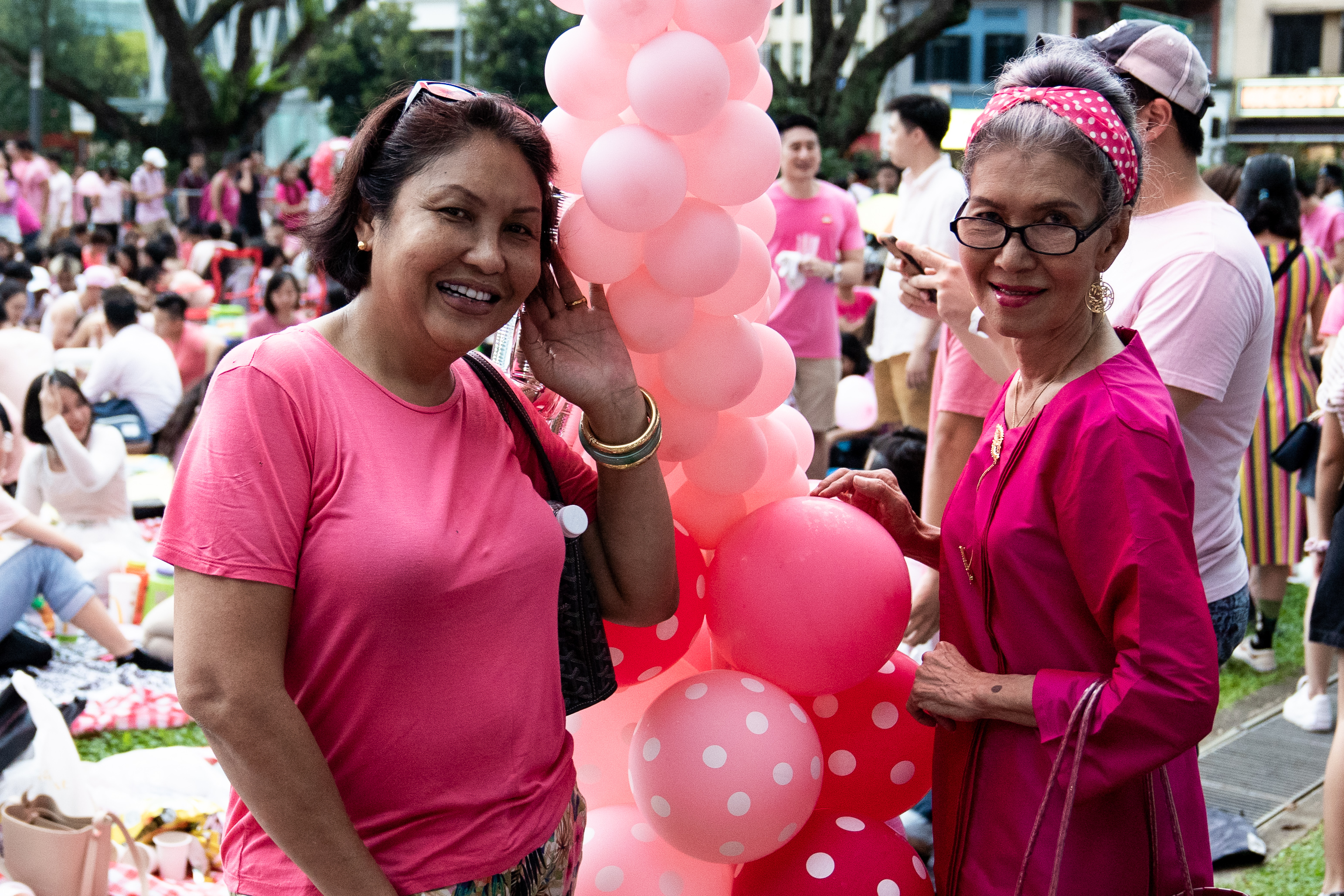 Tashiana and Gan have been attending Pink Dot every year since 2009.
"We are here to support everybody! It's our 11th year, we are here to spread the message of love."
Having been to every single edition of Pink Dot since 2009, they noted that singing the national anthem together was a particularly memorable experience for them.
They also shared that they have felt a strong sense of community during the event.
"It doesn't matter your gender -- everybody here has shown how friendly they can be to each other."
Perry Lim (40s) & Oreo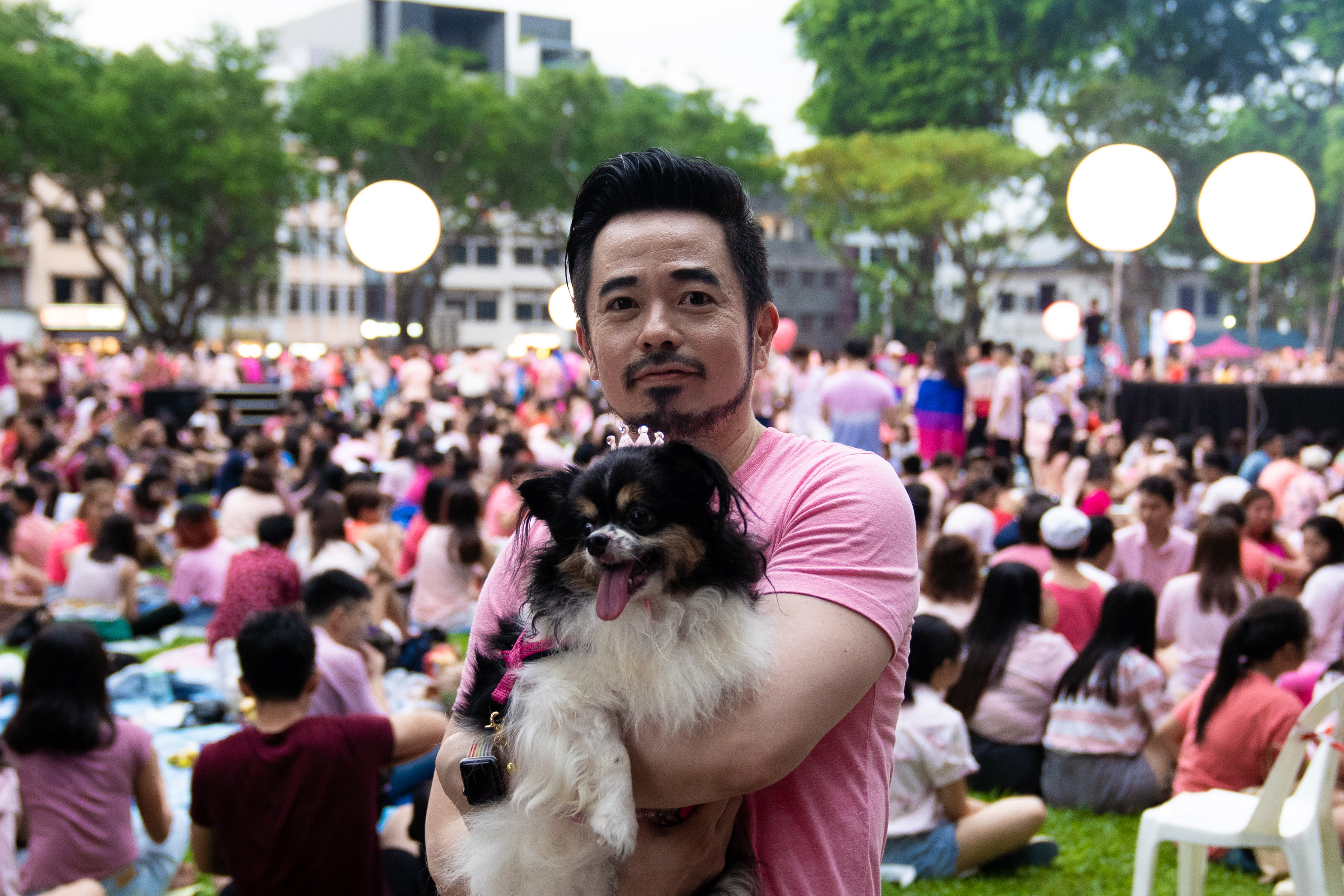 Lim said that he has been to Pink Dot "at least 10 times", and described how the number of attendees has grown tremendously over the years.
He also expressed his hope for Singaporeans to "become more accepting" in the future.
"I hope that in the next 10 years, Singaporeans can become more accepting, and there will be less discrimination."
Elaine Cole (41)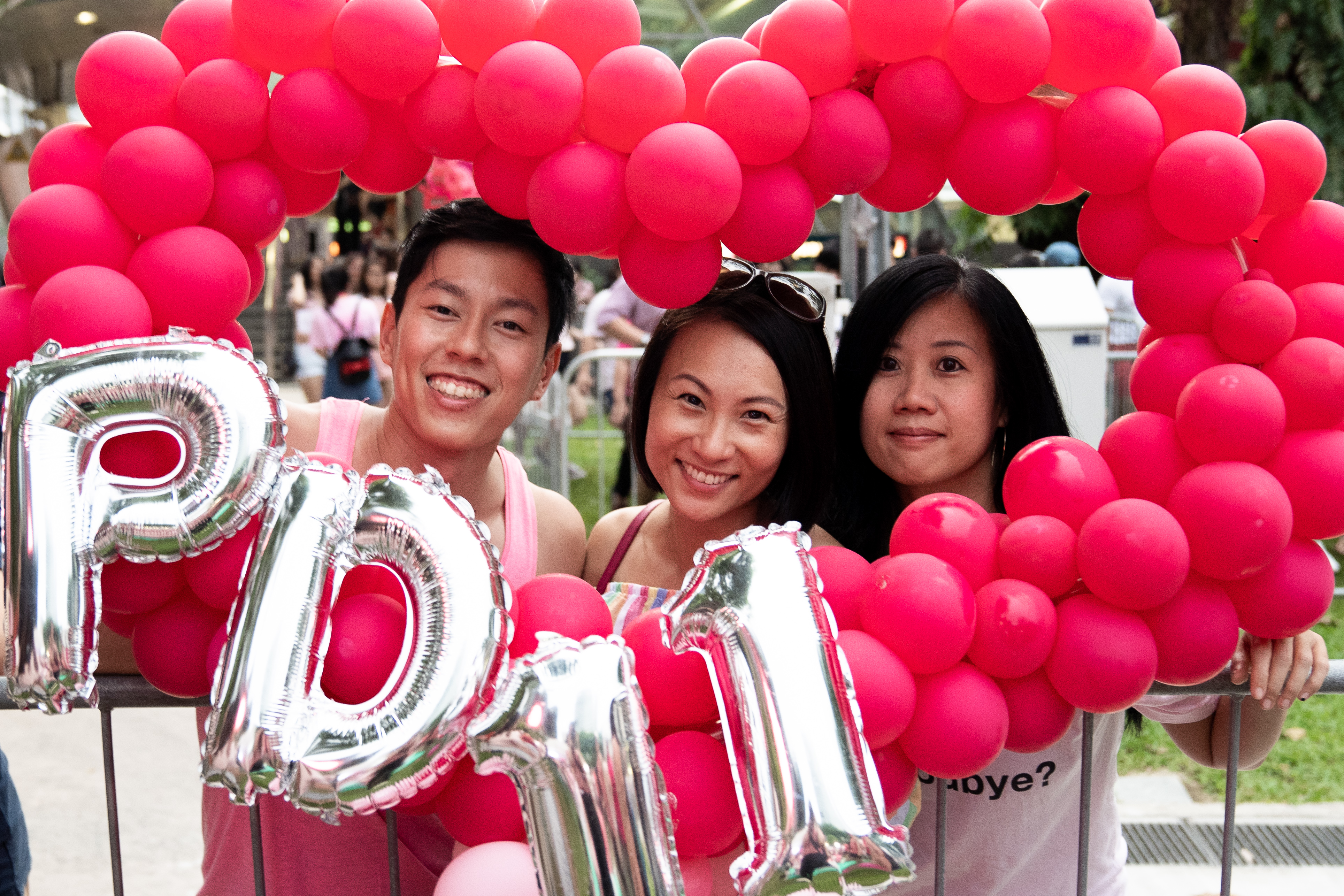 Cole has been attending Pink Dot since the first edition, but could not enter this year because she had, unfortunately, forgotten to bring her ID.
Despite being on the other side of the fence, she said that the physical barricade didn't stop her from "showing solidarity" with her friends:
"I think there shouldn't be any sort of discrimination. At the end of the day, we are all humans and we are all here to live the best life we can."
Catarina Leone (26)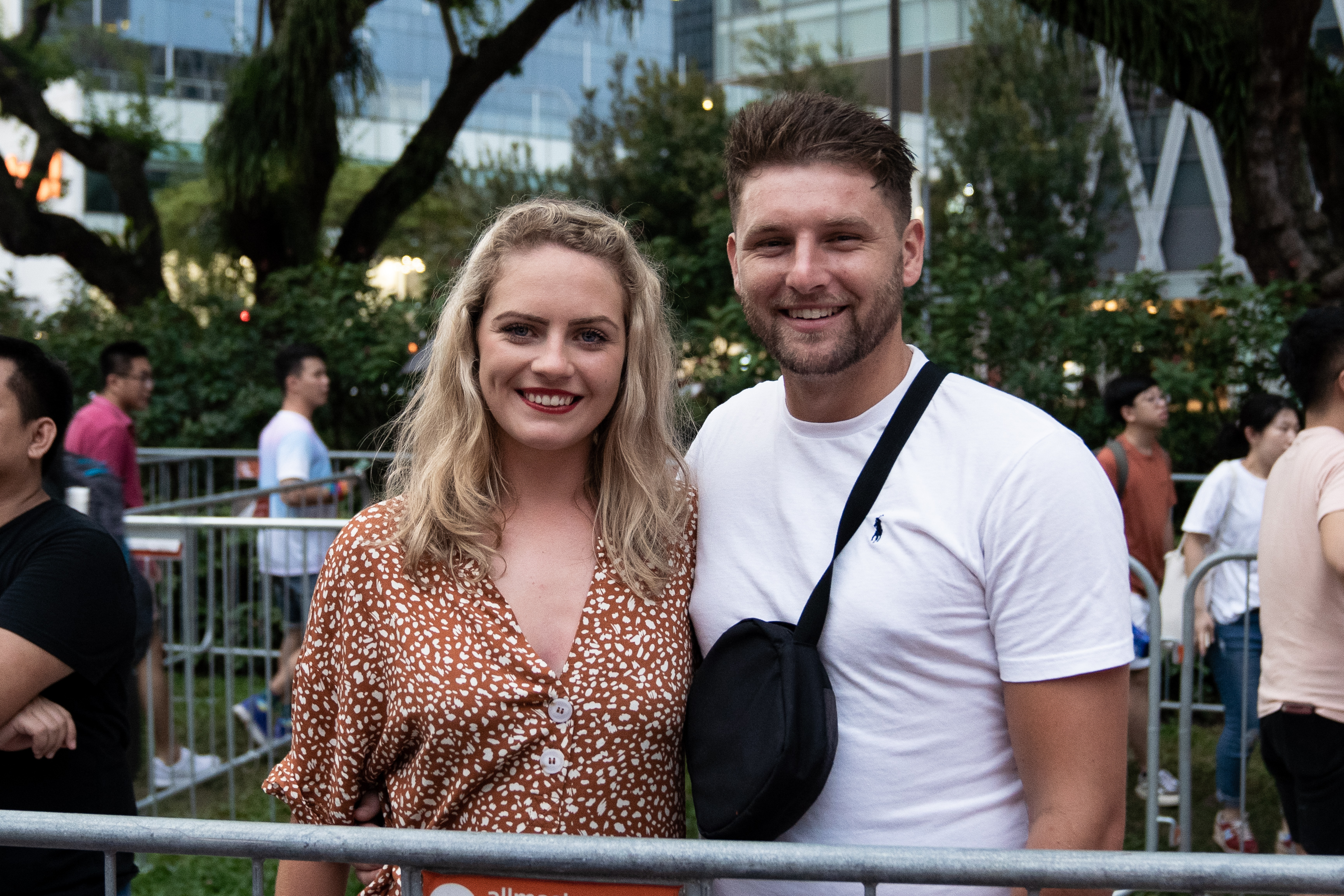 Leone, who is a tourist from Ireland, could not enter the event because she was not a Singaporean nor a Permanent Resident (PR).
She also shared that it is Pride Day on June 29 back in her home country.
"People from all over Europe come to Ireland for Pride weekend, which is June 29 -- yeah that's today!"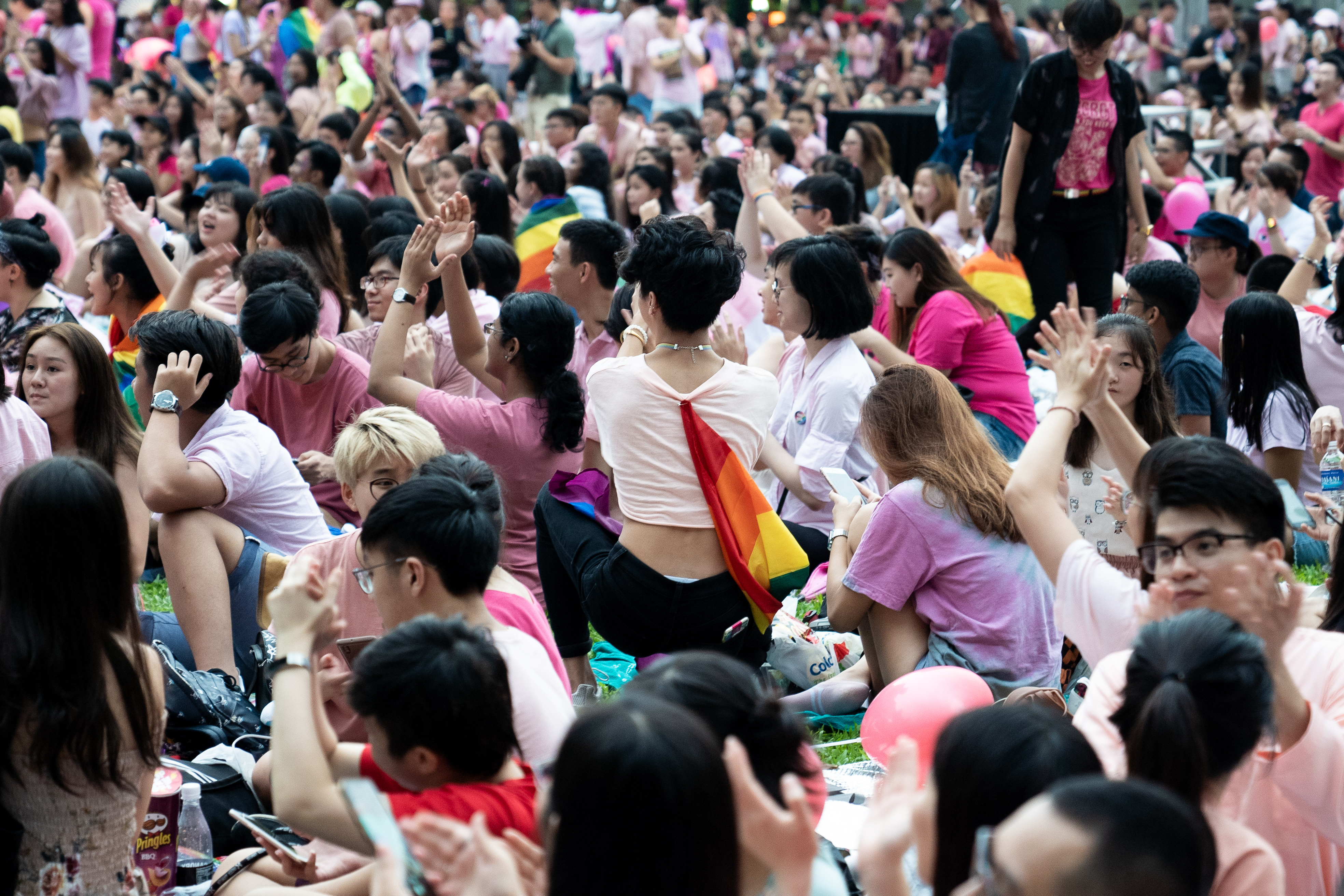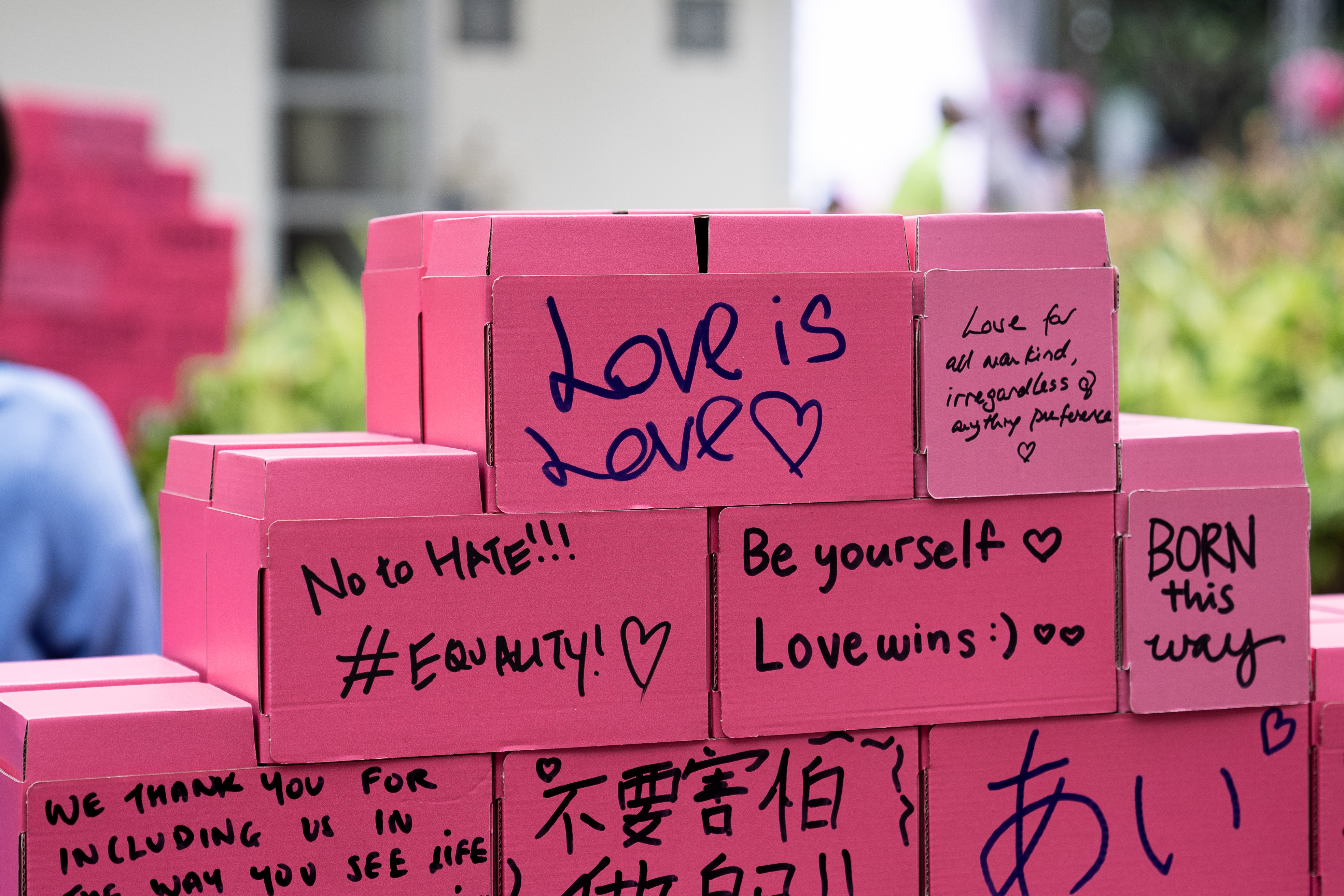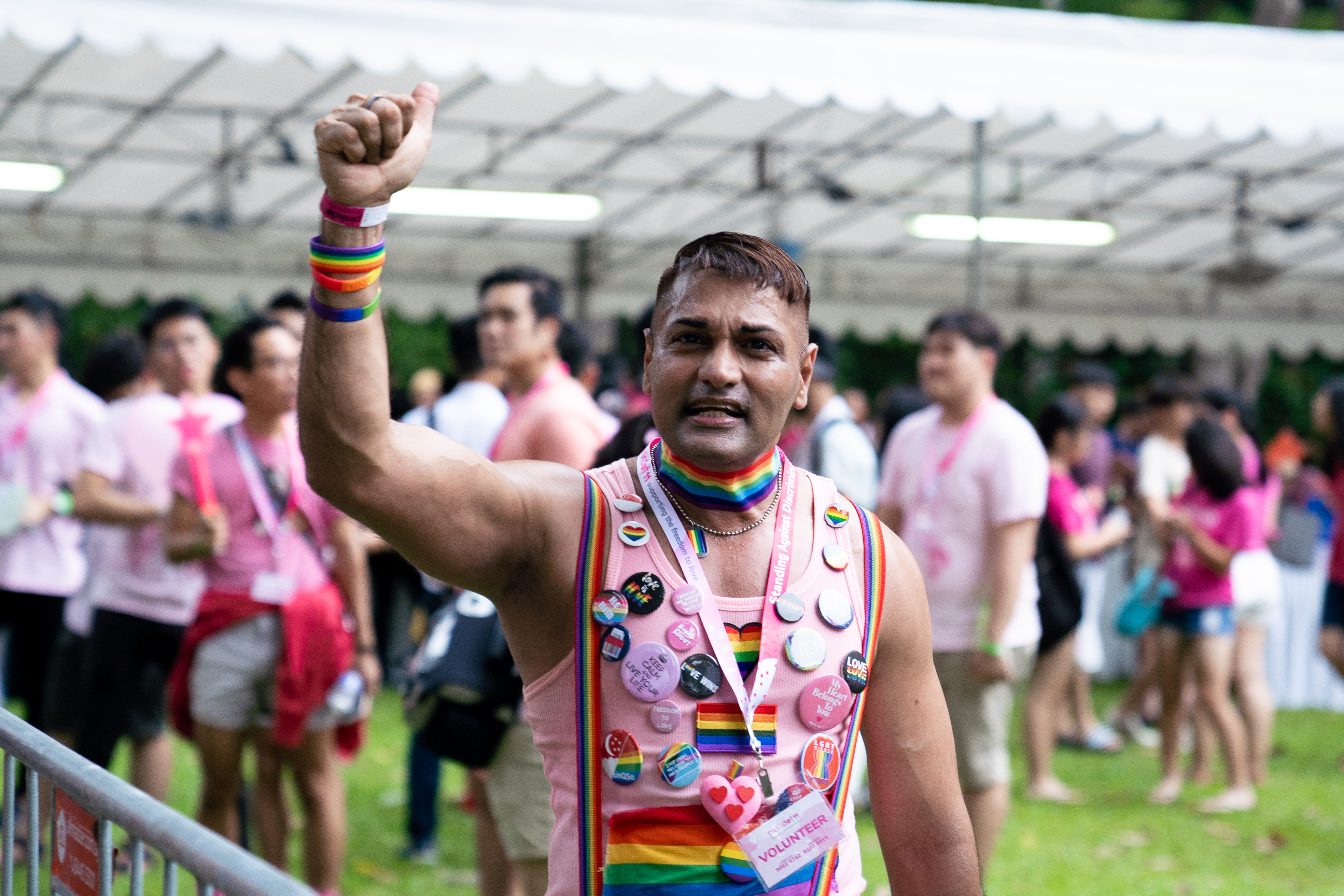 Top photo by Kane Goh.
If you like what you read, follow us on Facebook, Instagram, Twitter and Telegram to get the latest updates.