Something crazy occurred in the newsrooms of the local media at 9.10pm last night.
A poison-pen letter by a "Max Chan" was sent to several newsrooms, alleging that Workers' Party (WP) candidate and National University of Singapore (NUS) sociologist Daniel Goh had an affair in 2008 with the student, whom the letter writer said was in another relationship at the time.
Goh has since filed a police report over the poison pen letter allegations.
This insanity was aptly described by former Straits Times news editor Peh Shing Huei on his Facebook as a "dark day for Singapore journalism":
Zaobao was trigger happy and should issue an immediate public apology to Daniel Goh, until and unless these allegations are proven to be true. The basics of journalism were not followed. You do not run anything unless you have evidence. ST looks bad too with a stark headline like this and CNA lacks class with its "Did he or did he not" teaser? It is a dark day for Singapore journalism.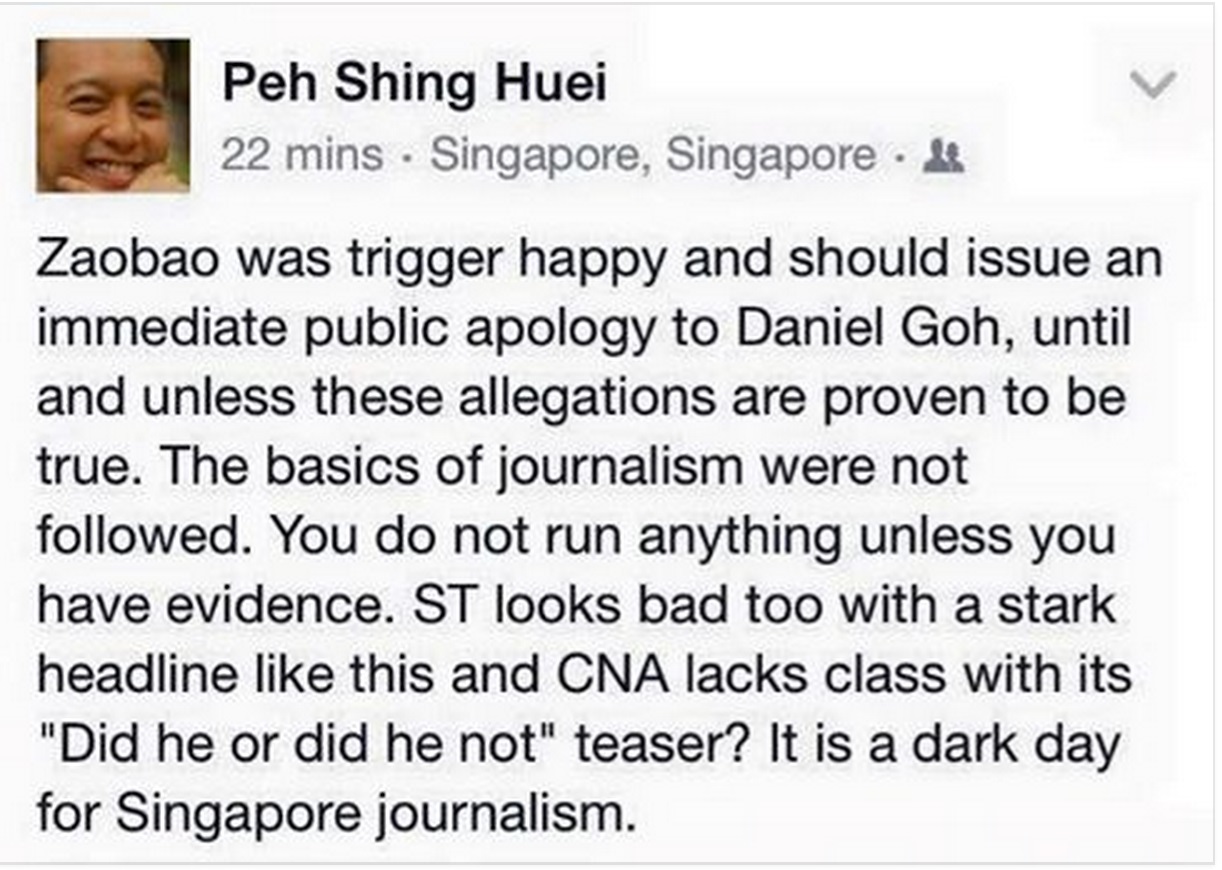 Below are their misdeeds:
Lianhe Zaobao was the first to break the news: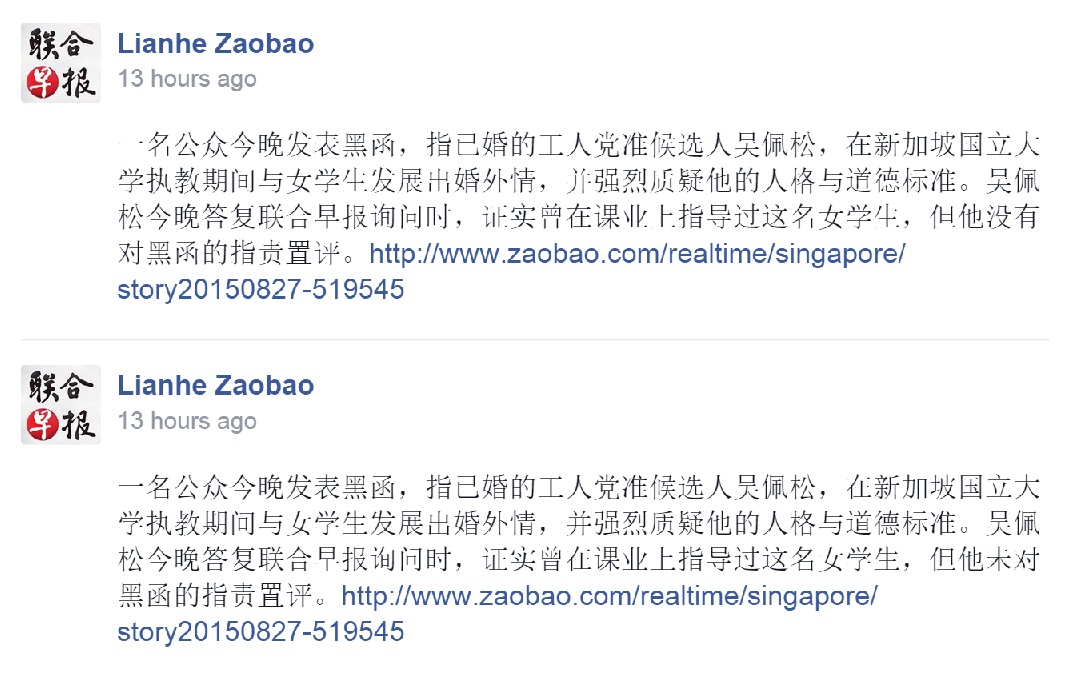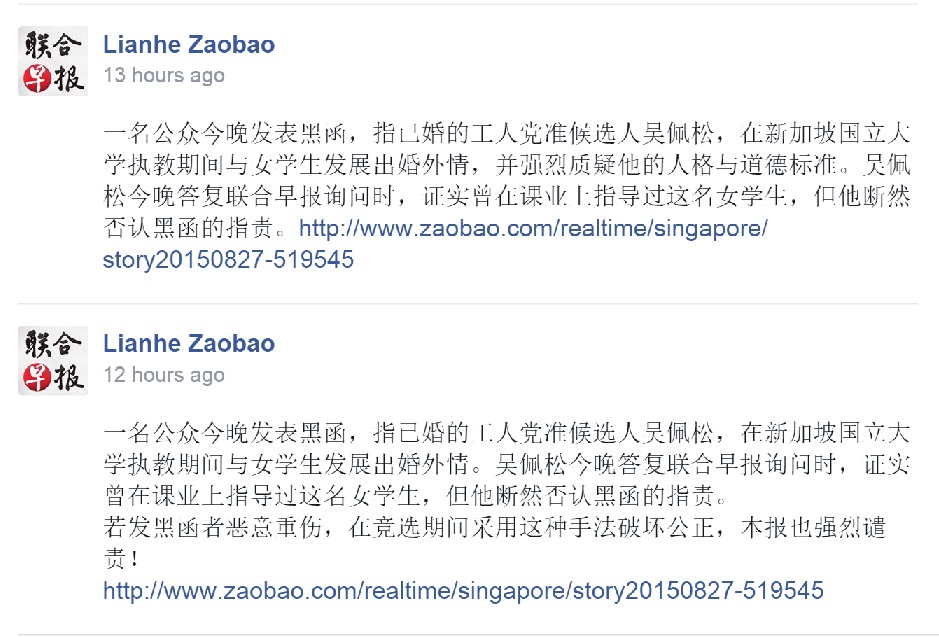 The damaging line from Lianhe Zaobao first FB posts? "Goh confirmed that he mentored the female student, but he did not comment on the accusation in the letter". This line could have given readers the impression that Goh has something to hide.
This is The Straits Times headline:
It appears that The Straits Times did not share its article on its Facebook.
These were CNA's Facebook postings, where they apologised for a salacious remark:
Below are the comments made by public intellectuals on the unfortunate saga:
Media academic and former NTU don Cherian George
Associate Dean of Lee Kuan Yew School of Public Policy, Donald Low:
Related articles:
Workers' Party's Daniel Goh's wife's has a response to his alleged affair: No need to convince me. You need to sleep.
Workers' Party candidate Daniel Goh 'categorically refutes baseless allegations' of affair with student
Mothership.sg exclusive: Workers' Party potential candidate Daniel Goh on how politics found him, other stuff & life in general
Top photo designed by He Ruiming.
If you like what you read, follow us on Facebook and Twitter to get the latest updates.
If you like what you read, follow us on Facebook, Instagram, Twitter and Telegram to get the latest updates.