If you still haven't watched this music video with over 300,000 views and counting, you are un-un-un-un-unbelievably slow.
Everybody sing along, "Un. un. un. un. unbelievable!!!" Who else can't stop laughing? #spouseforhouseLook out for another special Music Video this Wednesday, 10pm.
Posted by
MediaCorp Channel 5
on Monday, 13 April 2015
Before you can go into a vegetable state, read what the creator and lyricist of this unbelievable music video, Wang Guoshen, has to say about this smash hit MV that made Chen Tianwen a YouTube star.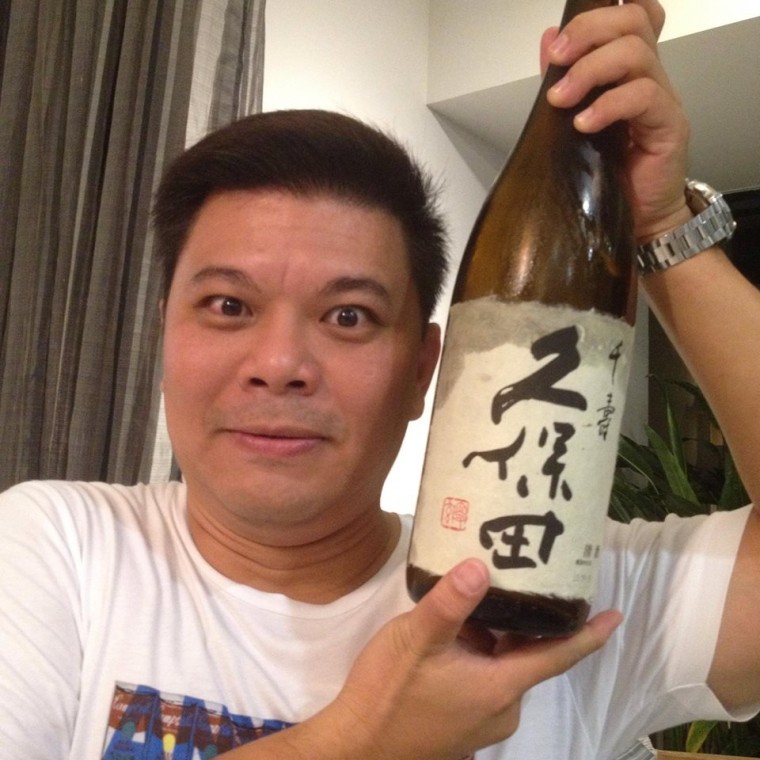 Wang, who works for Byleft Productions, let us in on the creative process, how his team managed to shoot two videos (the other one out tomorrow 10pm on Channel 5) in just three hours. Oh, and the crazy, unbelievable talent of Chen Tianwen.
1. Okay. First things first, who or what inspired the unbelievable lyrics?
This song was written to service a plot line in the latest season of "Spouse For House" where a main character Kai, played by Desmond Tan, has a unique speech pattern; which was created by Desmond himself. The writers thought it would be really fun to justify how this "unnnnnnbelievable" speech pattern came about and cooked up an episode specially for it.
In the script, the writers just inserted the first line "Unbelievable, that's what you are..." So I just took it from there. In hindsight, they might be thinking of Nat King Cole's "Unforgettable", but.... haha!
" width="420" height="315" frameborder="0" allowfullscreen="allowfullscreen">
2. What's your creative process?
As the director of the show, I was trying to find a positioning of this character Eric Kwek, played by Chen Tianwen, and I thought no one has ever seen him played such a comic character. Then why not push it further and let him sing a Hokkien song with English lyrics? That would have been something fun for all of us. So I thought of this really cool singer 黄清元 - nicknamed 哭腔歌王 (songster with a sorrowful voice) - in the 70s, and he has a unique singing pattern which fits the "un un un un" parts. The reference to such an iconic singer plays a major part of the song and character creation.
We cannot emphasise how classic this music video is. Check out the MRT. 
" width="420" height="315" frameborder="0" allowfullscreen="allowfullscreen">
3. Seriously, how did Chen Tianwen not NG a million times because it's so funny?
Chen Tianwen delivered it like a pro! Those who cannot take it was the production team. We had a blast at East Coast Park.
4. Fess up, who created the dance moves?
The dance move was all Tian Wen! We only provided the flowers and broccoli!
5. Were you thinking dirty when you wrote metal cable and cable car?
I thought the dirty thought should be at the sofa bit? hahaha! Metal cable is essential to the cable car, that's the fundaments of Beng literature! And as usual, the song must rhyme! Haha!
6. How did you manage to get Chen Tianwen (Golden Horse award nominee, no less) to agree to this "embarrassing" MV?
Mutual trust! I met him in the canteen and congratulated him of his wife's pregnancy; he said "Thank you!" And i said "I got a stupid idea, you have time?" He said "Of course, why not?" without even asking me what's gonna happen. He rocks to the max!!!
7. We still find your story unbelievable. How did the team manage to shoot this with a straight face?
We can't shoot in straight face lah haha! It was just ridiculous! But we managed to do it before the sun went down. If not overrun very expensive leh!
8. One last thing that we have to get it out of our system, why stunned like vegetable and not other things?
Er... hahaha! I thought it was funny that you can be stunned into a veggie state. And obviously, it rhymes perfectly! As 梁文福 (local musician Liang Wern Fook) would approve, 为了押韵的缘故!(just because it rhymes)