The late Mr Lee Kuan Yew has made us a nation of museum-goers and book-lovers again (at least for a week).
The National Heritage Board has extended the memorial exhibition for the late Mr Lee Kuan Yew by nearly a month to May 24, due to overwhelming public interest.
According to The Straits Times, more than 8,000 people visited the exhibition on Good Friday and Saturday.
This prompted Minister for Culture, Community, and Youth Lawrence Wong to reassure Singaporeans that the exhibition would be extended beyond April 26 and that the artifacts would be curated in permanent exhibitions on Lee.
However, museum visits are free and the opportunity cost is a two-hour wait.
Lee Kuan Yew books rule the best-seller charts
What's even more encouraging is people's interest in books on Lee Kuan Yew.
For Singaporeans are putting money where their mouth is to learn more about the man.
Not one, not two, but all 10 books on the non-fiction bestsellers list in Singapore last week were related to Singapore's founding Prime Minister, according to The Straits Times. 
The lists were compiled by SundayLife! from Books Kinokuniya, MPH, Times and Popular bookstores.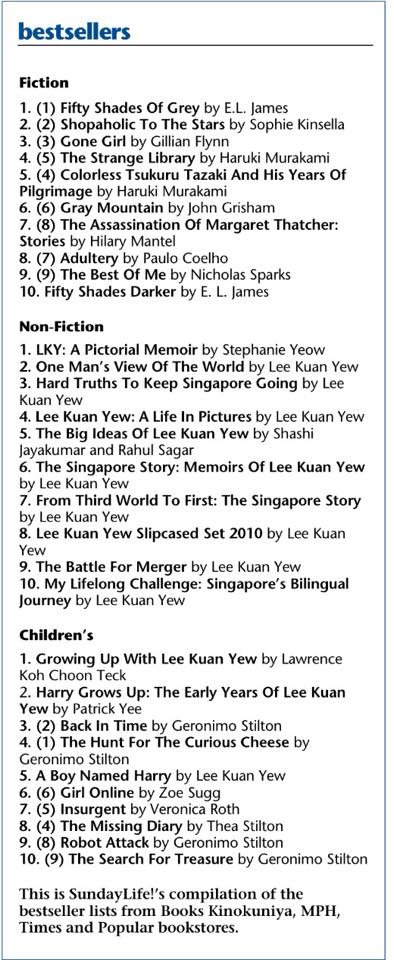 None of Lee's books were featured on SundayLife!'s compilation of best-seller lists the week before the last.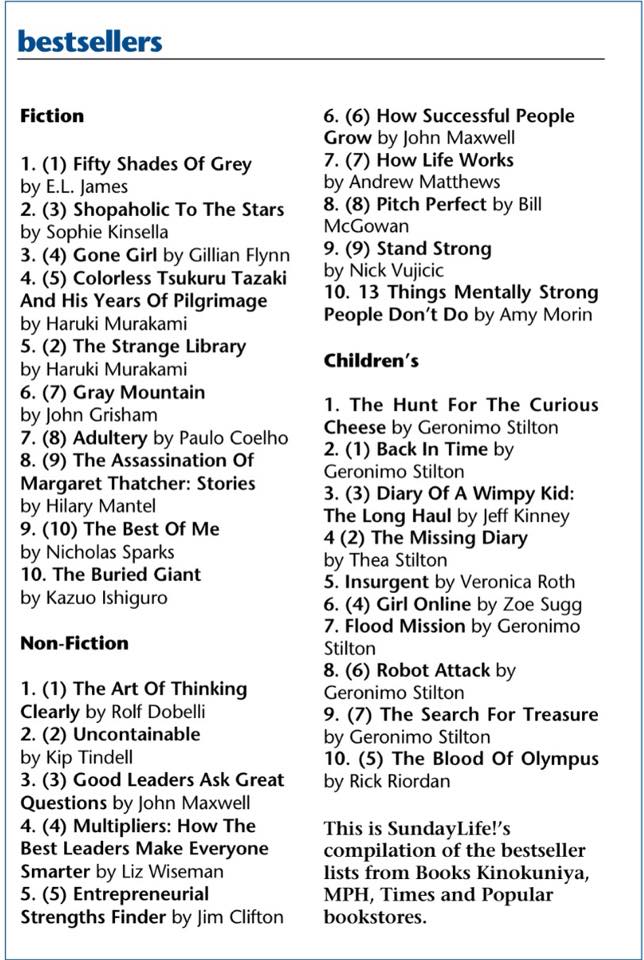 Below is a quick guide to the top ten non-fiction best-sellers last week:
1. LKY: A Pictorial Memoir by Stephanie Yeow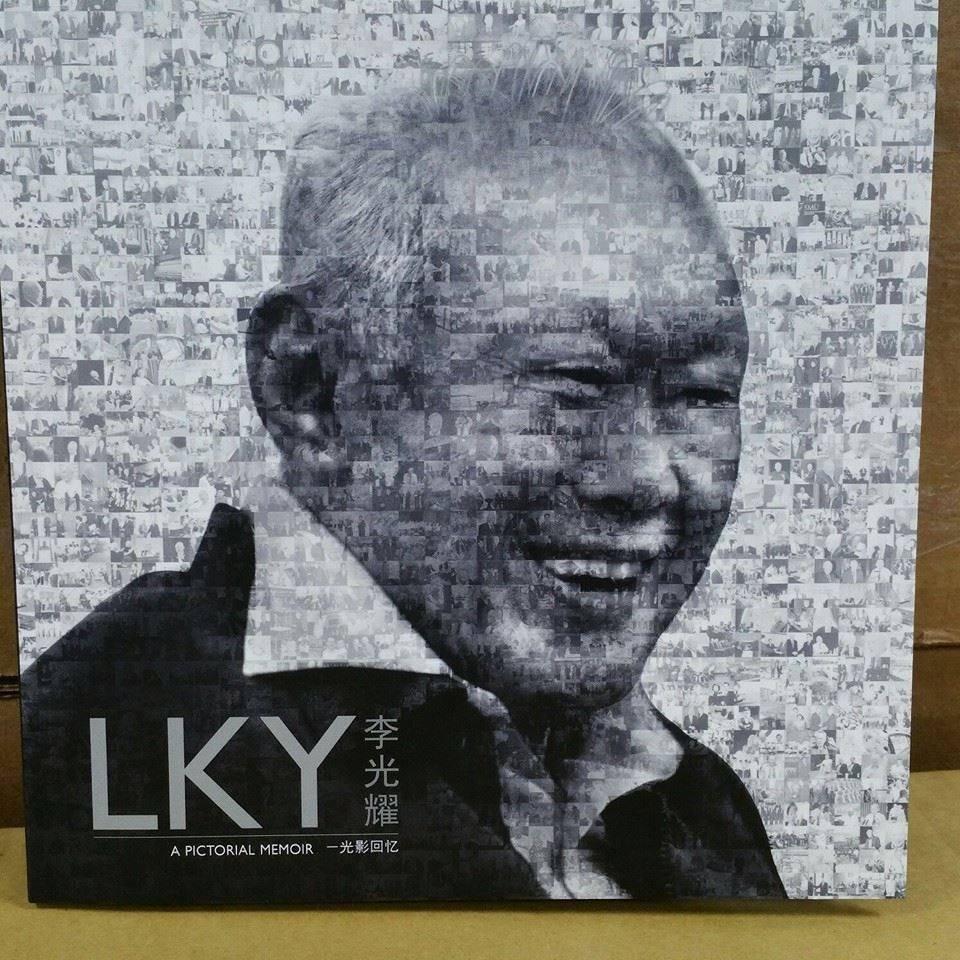 The only new book on the list, and the cheaper and less heavy alternative to Lee Kuan Yew: A Life In Pictures.  The Straits Times noted that more than 5,000 copies of the 192-page commemorative album were sold from March 23 to 29.
2. One Man's View Of The World by Lee Kuan Yew

The book that criticised Opposition MP Chen Show Mao ("Chen, however, has not turned out to be so brilliant") and complimented/poked Education Minister Heng Swee Keat ("best Principal Private Secretary I ever had/ "The only pity is that he is not of a big bulk").
You can read a related Mothership article ("10 quotable quotes that only Lee Kuan Yew is capable of") on the book.
3. Hard Truths To Keep Singapore Going by Lee Kuan Yew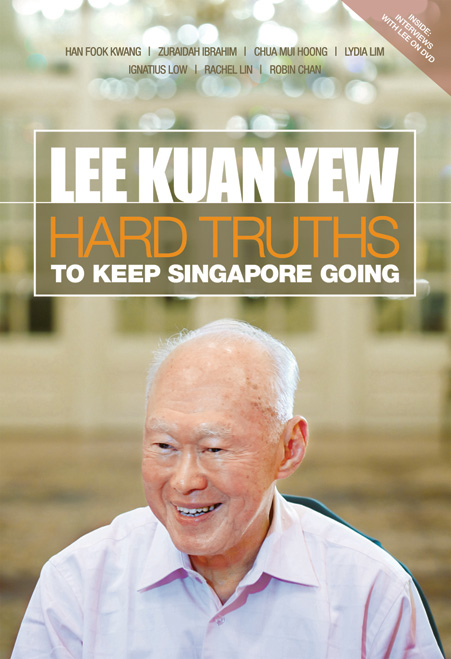 The book that got Straits Times journalist Robin Chan shivering - "I felt a shiver as he spoke. It was not in fear, but because his words had such force and purpose behind them".
4. Lee Kuan Yew: A Life In Pictures by Lee Kuan Yew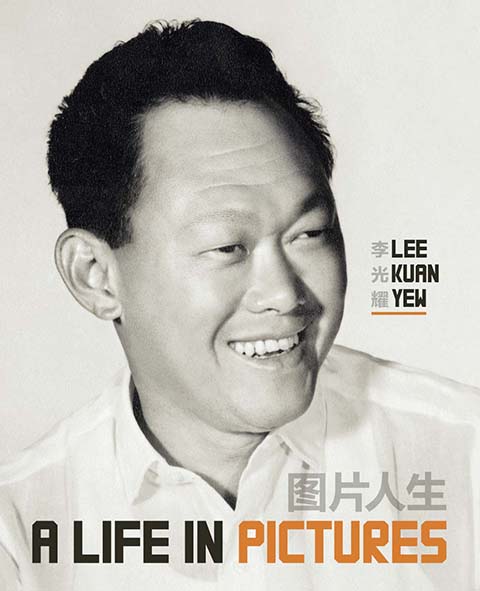 Former Straits Times journalist, Cassandra Chew, who delivered one of the ten eulogies last Sunday, was one of the authors. Below is her favourite photo in the book.
5. The Big Ideas Of Lee Kuan Yew by Shashi Jayakumar and Rahul Sagar

Read our short book review ("10 local non-fiction books of 2014 that will interest every well-informed S'porean").
6. The Singapore Story: Memoirs Of Lee Kuan Yew by Lee Kuan Yew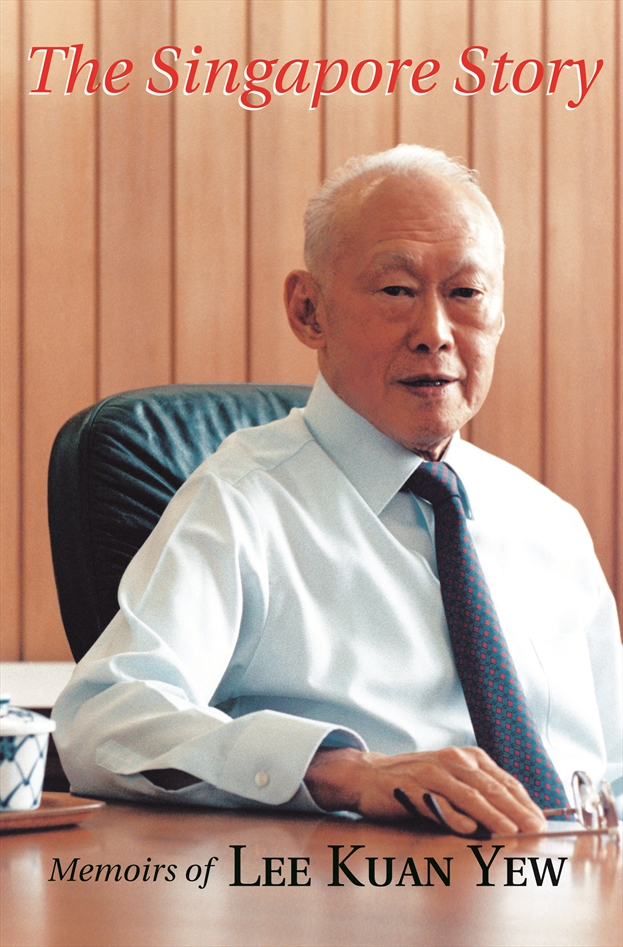 The book that started it all - first volume of Lee's memoirs.
7. From Third World To First: The Singapore Story by Lee Kuan Yew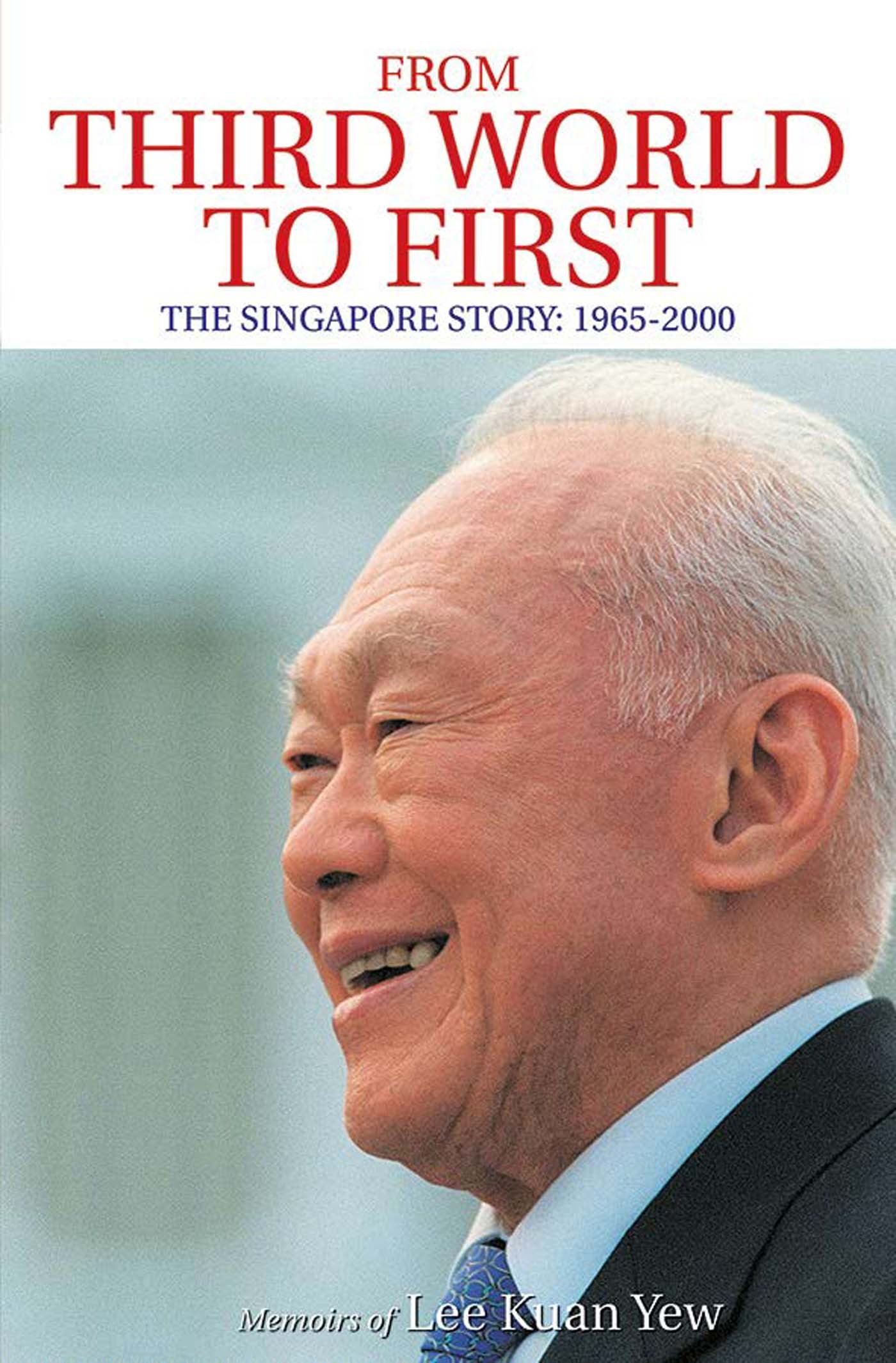 Part II of Lee's memoirs. First published in 2000.
8. Lee Kuan Yew Slipcased Set 2010 by Lee Kuan Yew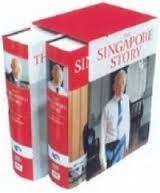 When Mothership.sg asked former Foreign Minister George Yeo which Lee Kuan Yew book he would recommend to a young Singaporean, he said "The Singapore Story – both volumes".
Guess many heeded his advice. Or they just couldn't resist any "box-set", "commemorative", "limited edition" gimmick.
9. The Battle For Merger by Lee Kuan Yew
Originally published in 1962, the book contains a series of 12 radio talks delivered by Lee between Sep 13 and Oct 9, 1961, giving an account of the ongoing political struggle over merger.
We highlighted twelve quotes ("12 quotes on why Lee Kuan Yew had successfully auditioned as a DJ if his radio talks lost PAP's battle for merger") from the book.
10. My Lifelong Challenge: Singapore's Bilingual Journey by Lee Kuan Yew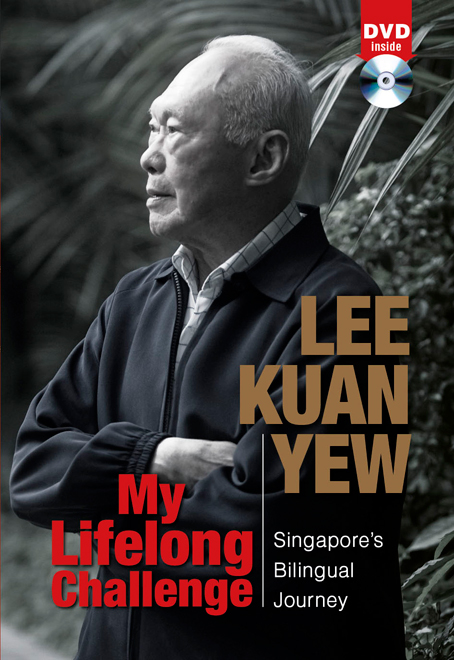 For the bananas who want to know more about our bilingualism policy. This book describes Lee's determination to improve his Chinese and reclaim his Chinese heritage.
Magazines featuring Lee Kuan Yew sold out
And it's not just the books that are selling like hotcakes.
Kenny Chan, store director of Books Kinokuniya main store told Mothership.sg that magazines featuring Lee were mostly sold-out.
"TIME magazine sold incredible numbers, more than 20 times the normal sales. It sold out almost immediately despite several replenishments", said Chan, who was also the Merchandising Divisional Director of Books Kinokuniya.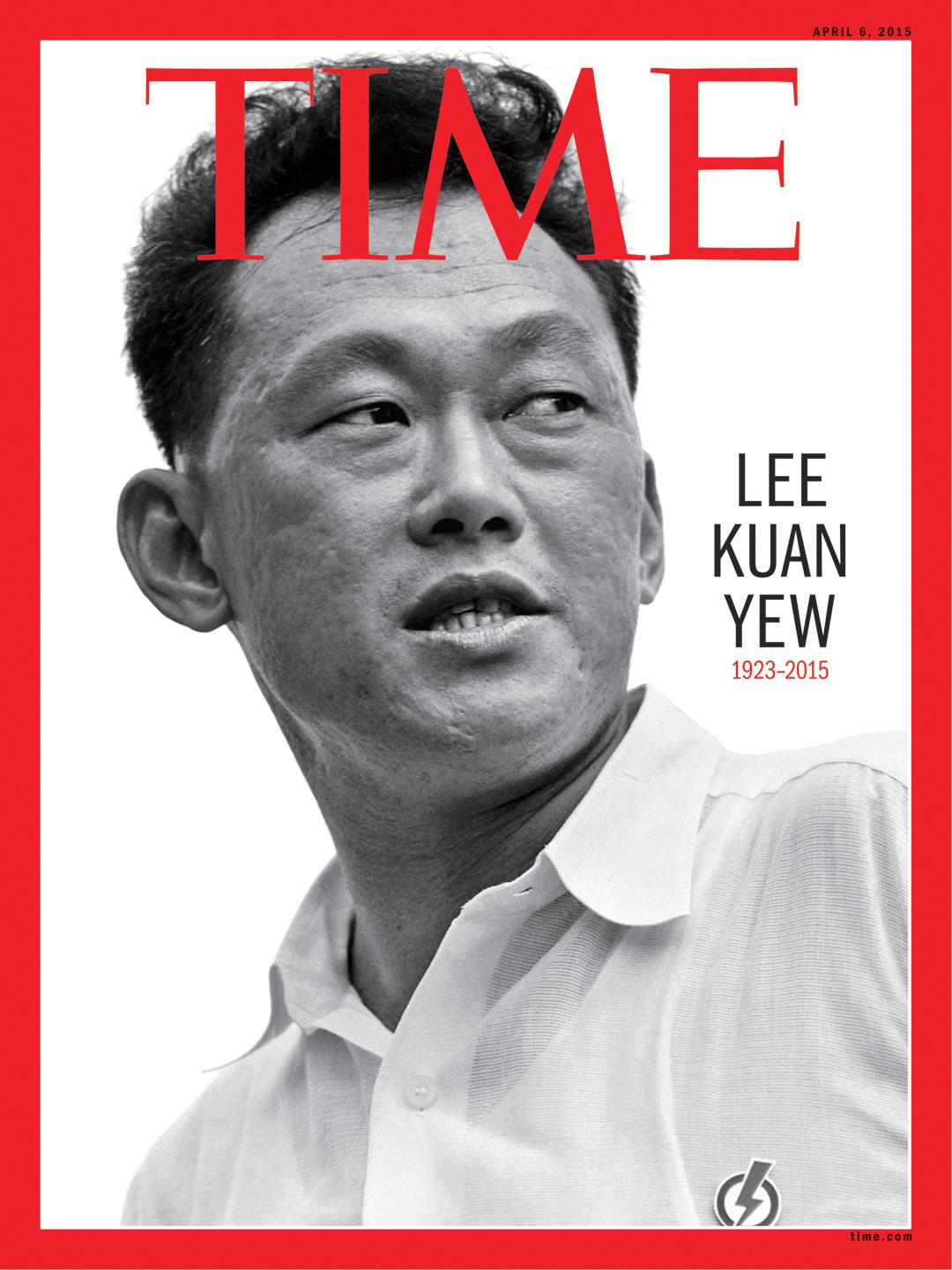 And this hunger for Lee's words of wisdom show no signs of abating.
One of the many questions Books Kinokuniya customers posed to Chan this week was:
"Is that all the titles you have of LKY? Surely there is much more".
Top photo from Neo Kinokuniya Singapore Main Store Facebook page.
If you like what you read, follow us on Facebook and Twitter to get the latest updates.