Early Chinese immigrants to Singapore brought with them blueprints for their homes. The "bamboo houses" (houses with long and narrow floor plans) of Southern China evolved into the shophouses we see in Singapore now. Merchants would set up their businesses on the first floor while reserving the upper levels for accommodation.
Over time, the richer towkays built purely residential townhouses for themselves but still modelled it after the shophouse.
Today, acquiring a shophouse can burn a multimillion-dollar hole in your pocket. For those with less burn-proof pockets, admiring these beauties (from a distance) is possible with URA's handy conservation district guide which details the different districts you can find conserved shophouses.
We go past shophouses almost every day. But do we know the difference between the different designs?  Local shophouses can be broadly categorised into 5 categories: Early, Transitional, Late, Art Deco, and Modern. We demystify these iconic buildings:
1. Early Shophouse Style
The earliest form of a shophouse was documented in 1840 and it was a bare bones, no-frills affair. They had 2 storeys, a five-foot way on the first floor, wooden jalousie (shuttered) windows, and clay-tiled roofs. Materials used for the construction were most likely locally sourced. Add the cheap labour into the mix and you'd have a pretty cheap yet decent abode.
Where can you find them?
The (almost) monochrome shophouses along Erskine Road are a perfect example of the simple yet pragmatic Early style.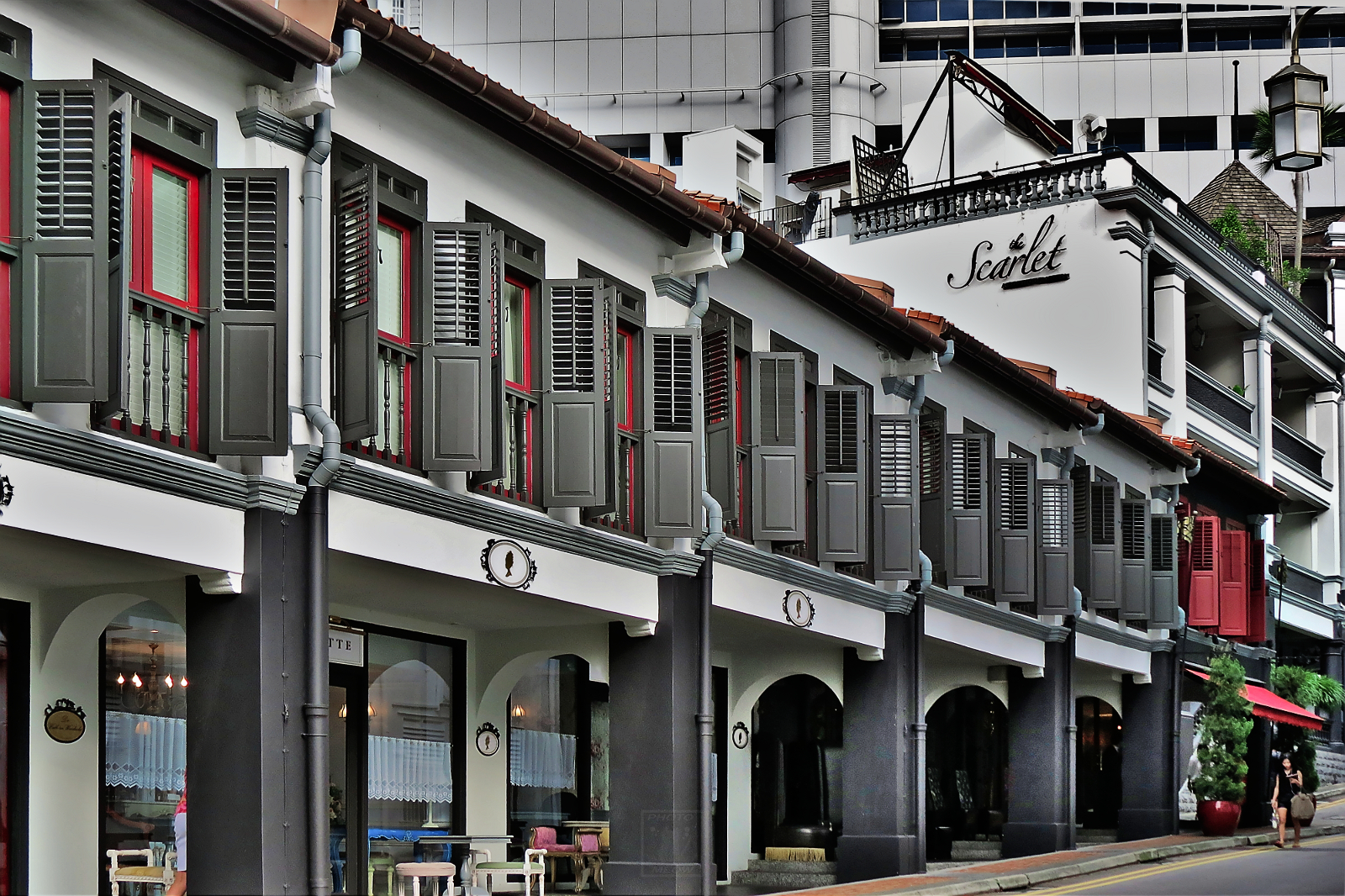 2. Transitional Style
Fast forward a few decades to the early 1900s and the first generation of immigrants have more or less settled here. They yearned to build more permanent, substantial homes for themselves. Shophouses became taller, more brightly coloured, and began to see more facade ornamentation like decorative panels and carvings, although they were still relatively simple and restrained.
This style made a comeback in the late 1930s, possibly in response to the dire economic slump that was the Great Depression.
One example of surface decoration is the jian nian (剪粘) mosaic (see below top left). Ceramic or porcelain pieces were cut and pasted onto a plaster base to depict animals and flowers.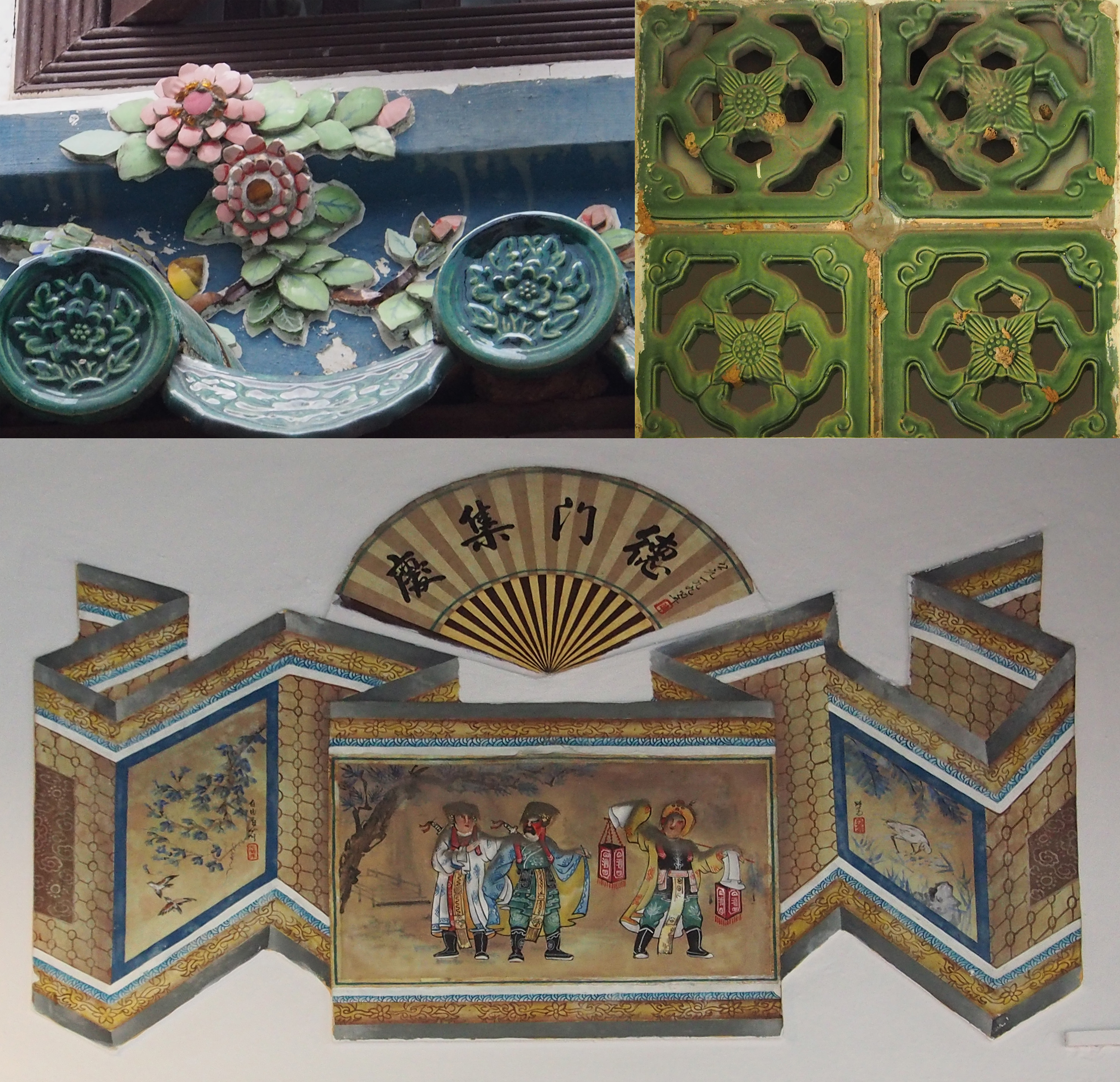 Where can you find them?
Jalan down to 157 Neil Road and be blown away by the Baba House – Singapore's most famous Peranakan dwelling. Once the home of a wealthy shipping merchant, the Baba House has been restored back to its original shade of electric blue as well a beautiful array of jian nian phoenixes and peonies. Transitional shophouses with a wide array of Chinese decoration can also be found along Stanley Street.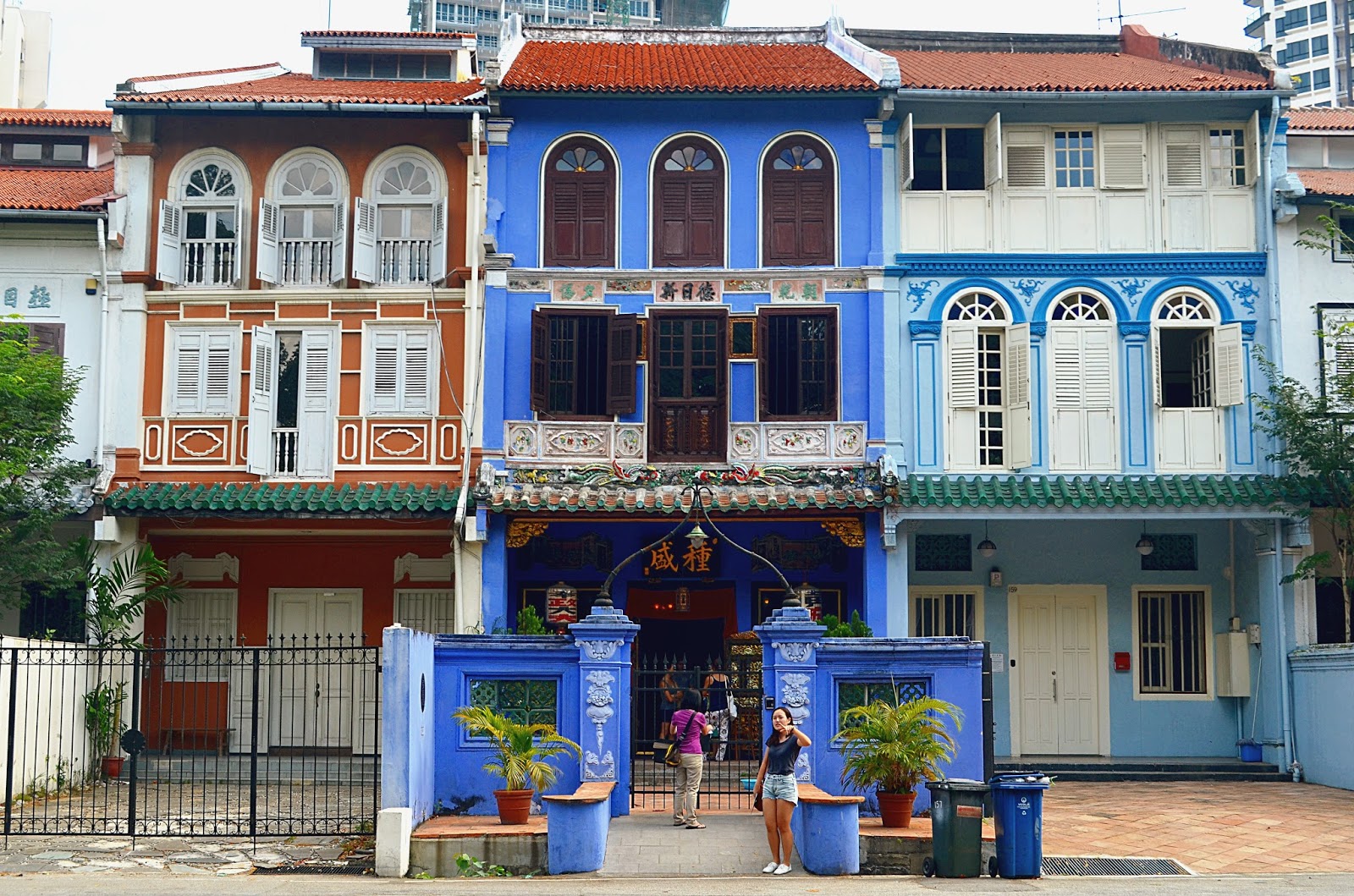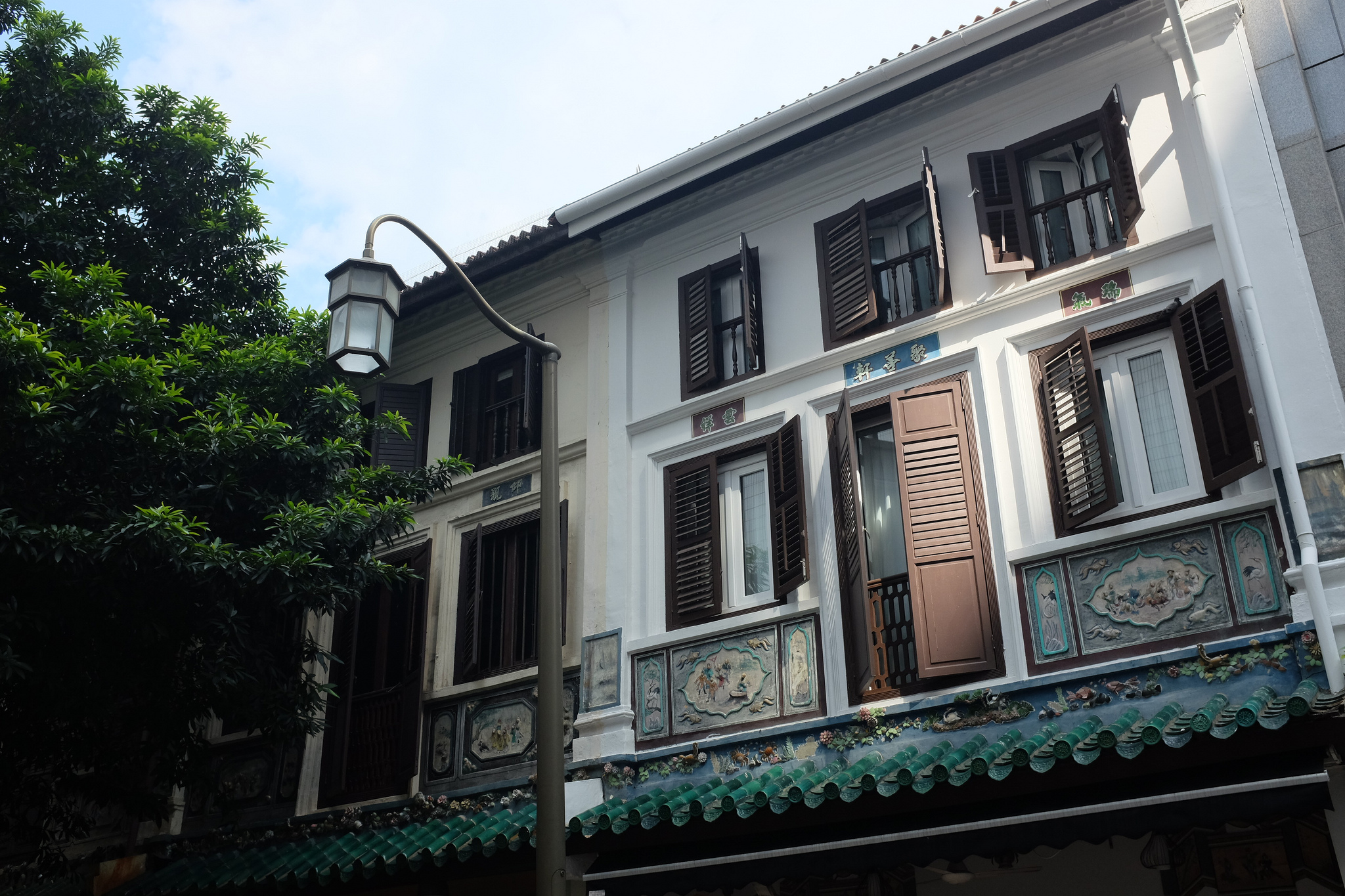 3. Late Shophouse Style
At the same time, shophouses began to acquire a classical taste, with window vents and carvings that would not look out of place in Greece. Plaster was also used extensively to create super lavish ornaments like garlands and floral motifs.
But why stop there? Early Chinese merchants very cleverly zhng their houses to incorporate local influences like auspicious animal and floral motifs, giving them a distinctively schizophrenic look which came to be known as Singapore Eclectic.

Where to find them?
Many Late style shophouses can be found in the Little India/Jalan Besar area, especially along Sam Leong Road. Tucked away on Petain Road are some of the finest examples of Singapore Eclectic shophouses. They feature a blend of Spanish glazed tiles, Chinese animal reliefs, and Malay eaves.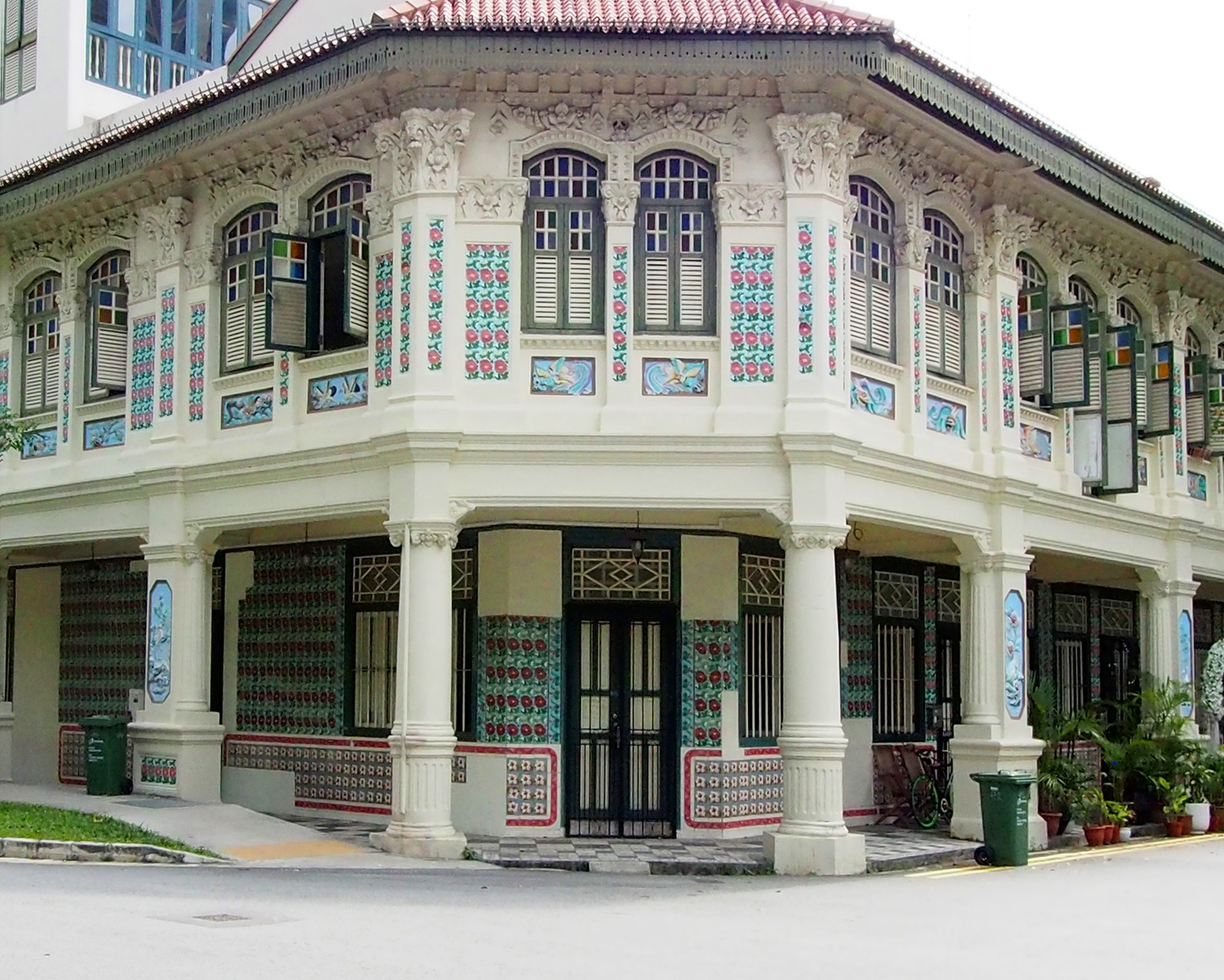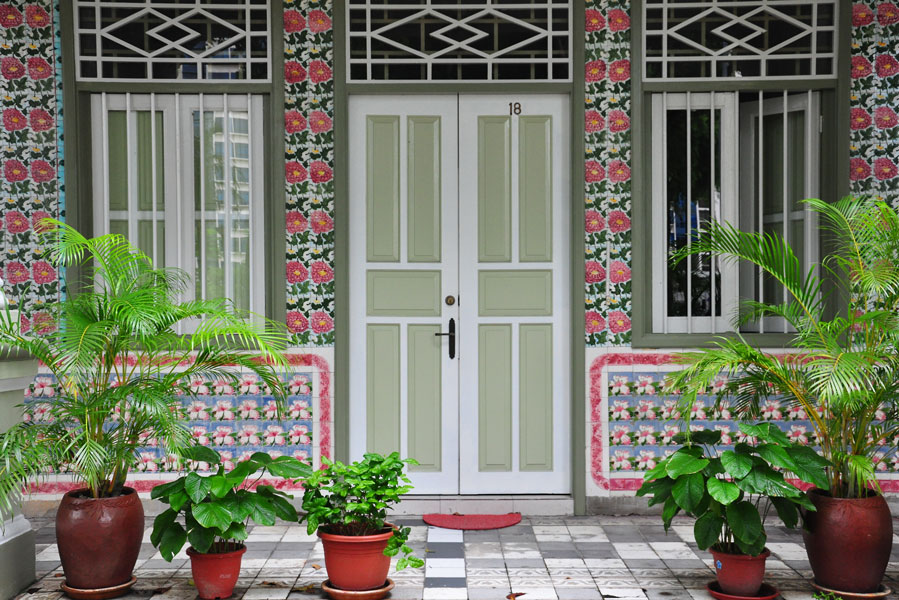 Next, hop on down to Lorong Bachok to find another beautiful example of Late style shophouses. These feature a dizzy array of weird animals as well as a symbolic pair of Sikh guards on the two front pillars. Sikhs were employed during the colonial era as guards because of their sense of honour and integrity.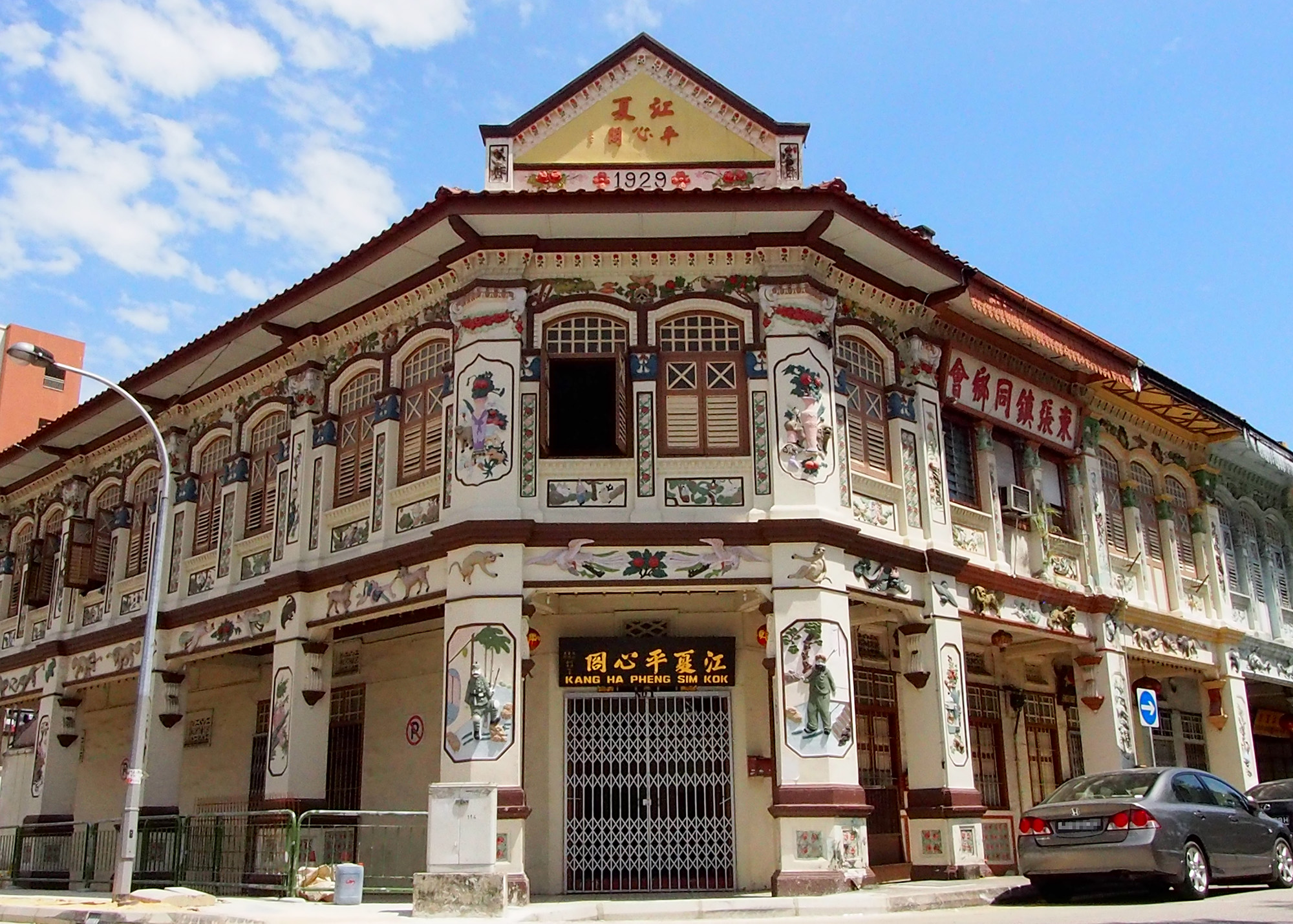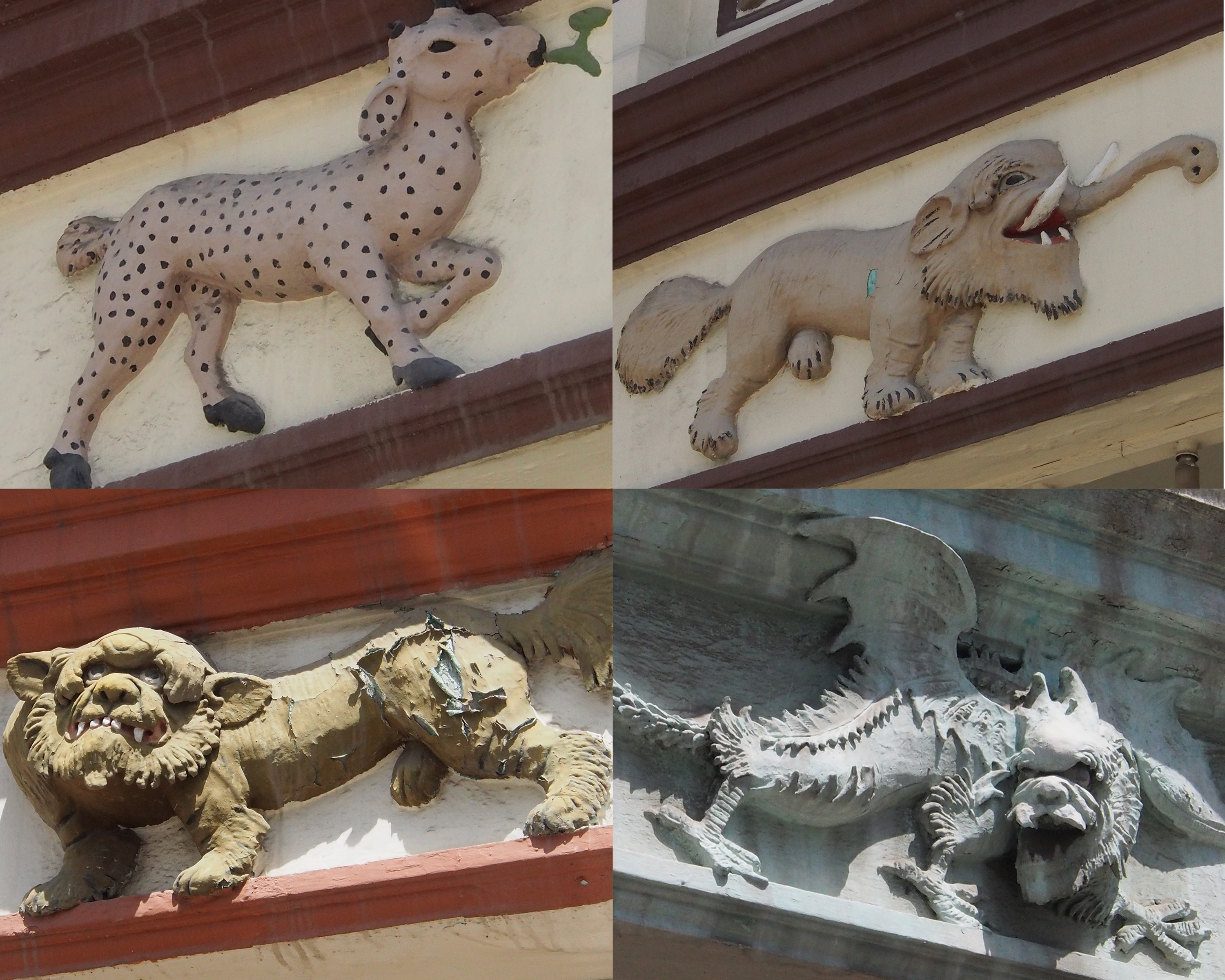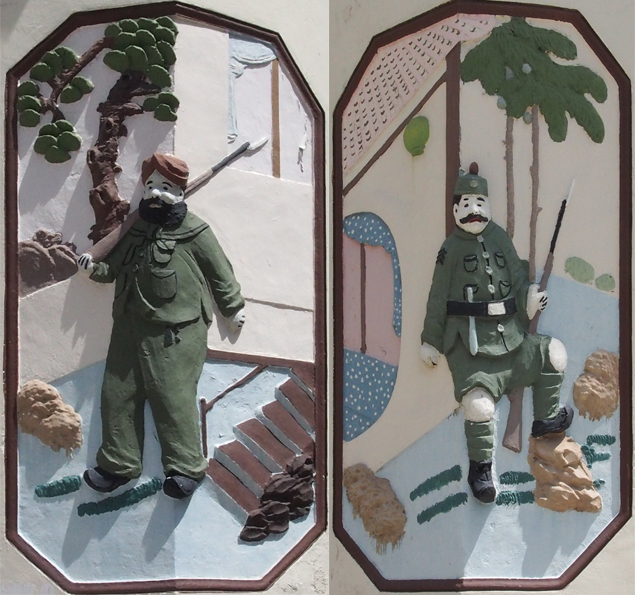 4. Art Deco Style
By the mid 1900s, modern advances in technology in the world as well as post war economy started to exert influence on shophouse architecture. As the world was introduced to airliners, ships, and motorcars, shophouses also began to reflect the wonders of the Machine Age.
The organically inspired ornamentation of the earlier periods was discarded in favour of more streamlined designs, curved corners and strong horizontal lines. Geometric shapes, zigzag roofs and flagpoles were also common.
Where can you find them?
Other then Tiong Bahru, Art Deco shophouses can be found in Bukit Pasoh – most notably the Dong Ya building, which now houses Potato Head. An adaptive form of Art Deco, termed Tropical Deco can also be found in shophouses along Club Street and Cavan Road.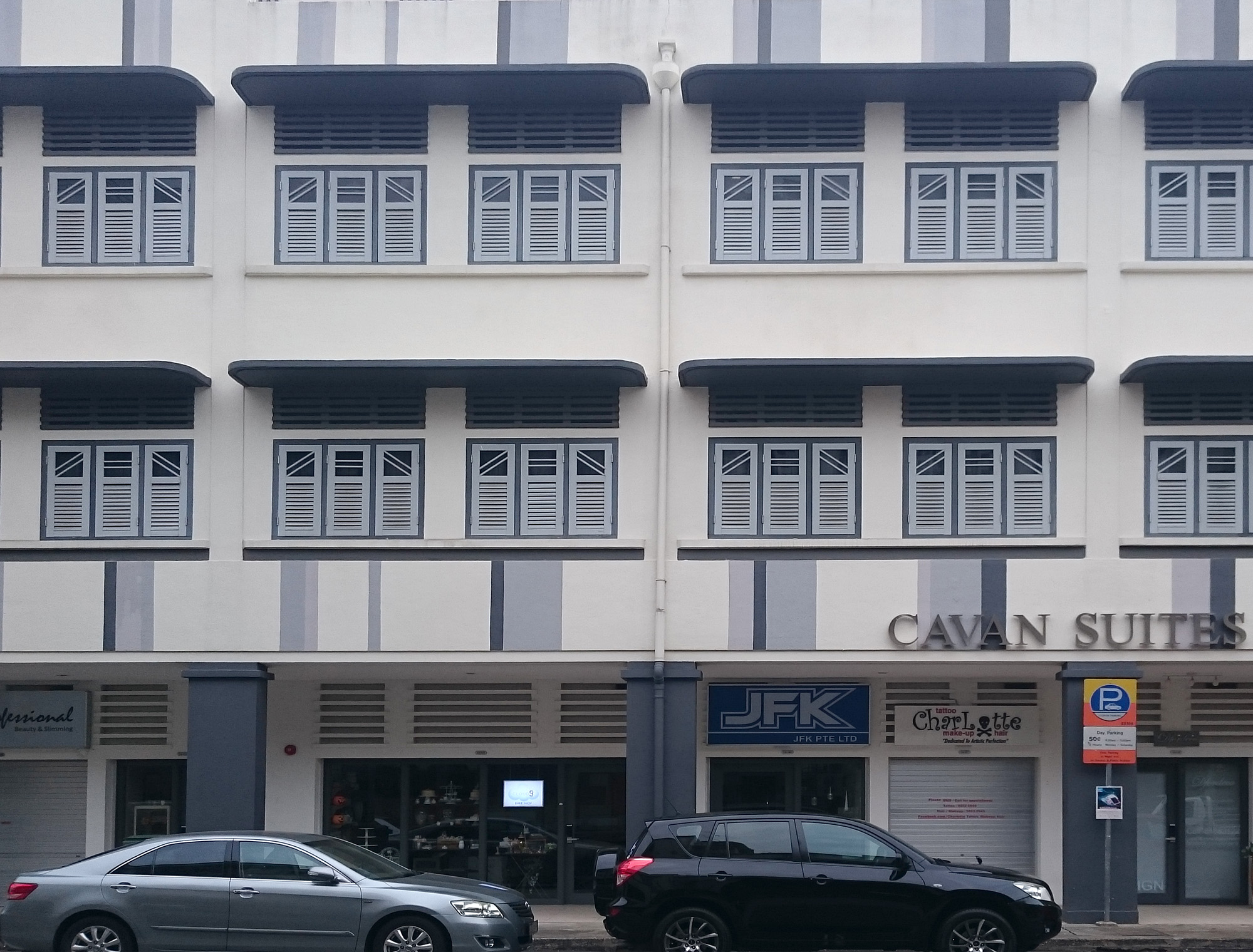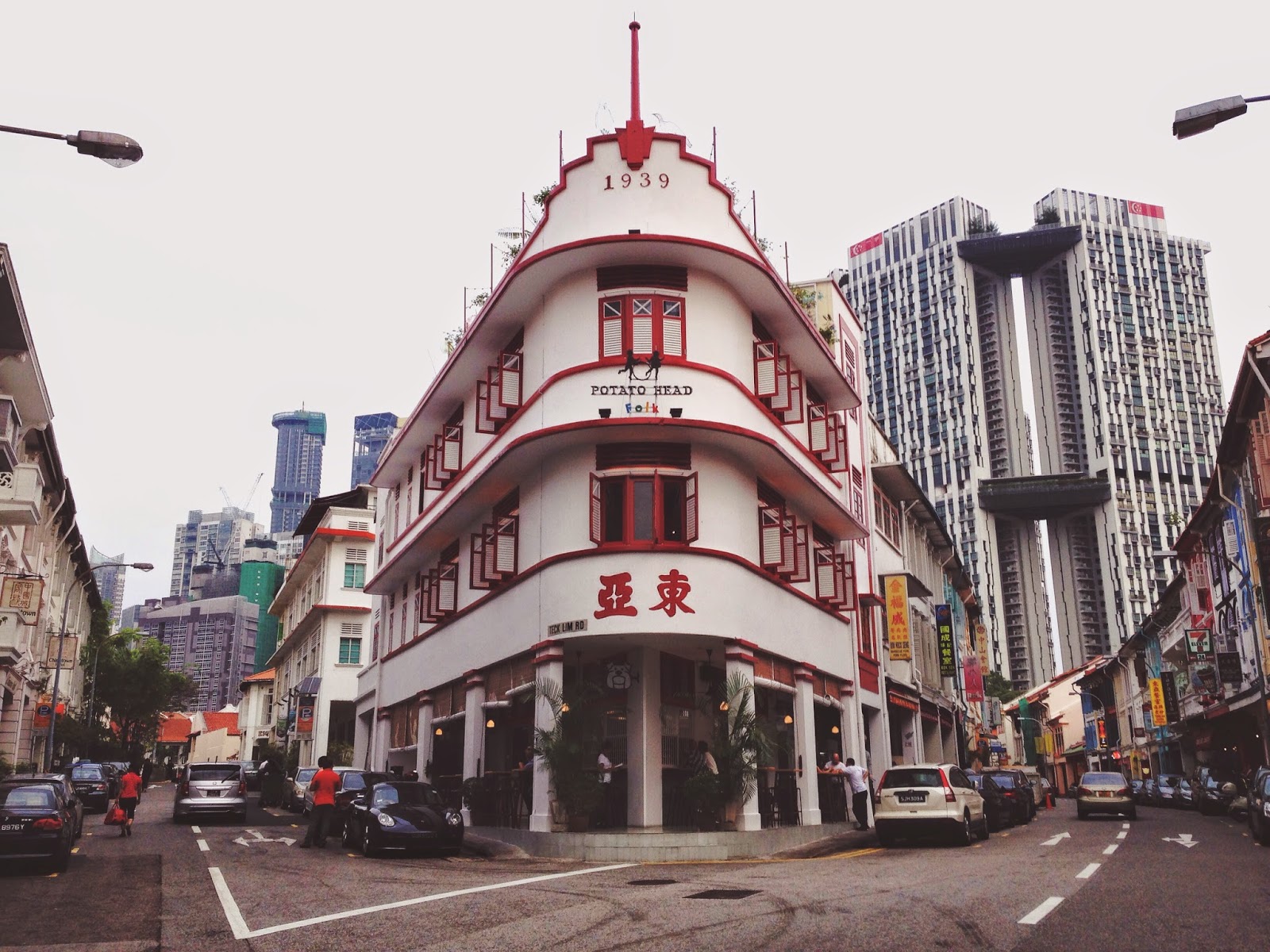 5. Modern Style
Geometric designs continued into the post-war period. By then, shophouses took on a more functional design. Air vents, for example, took on functional as well as decorative purposes. Modern materials were used – concrete for the walls, and steel for the windows. The roofs of modern shophouses also tended to be flat.
Where can you find them?
New Bridge Road boasts a number of modern style shophouses. These examples below are found in the Jalan Besar area.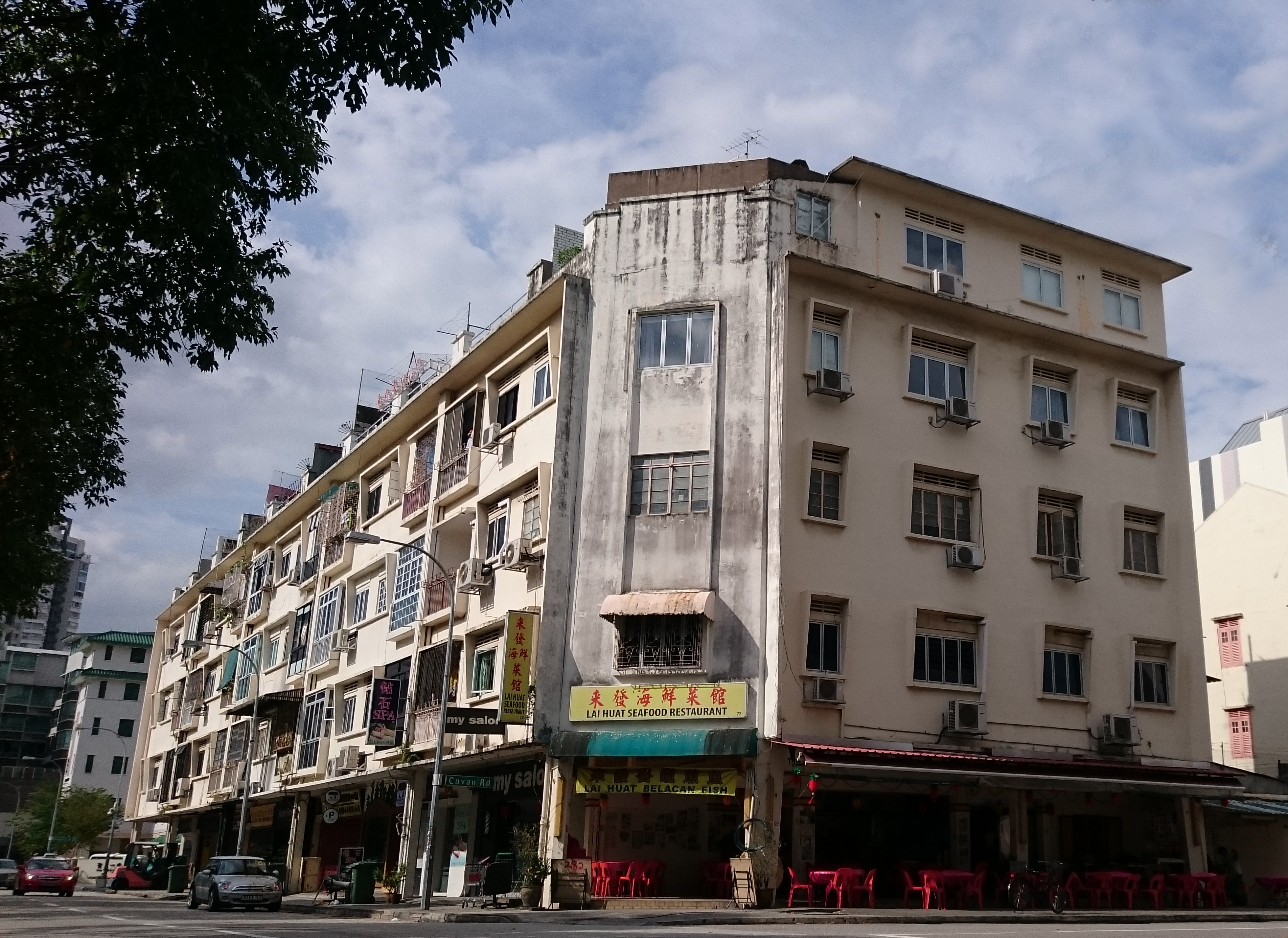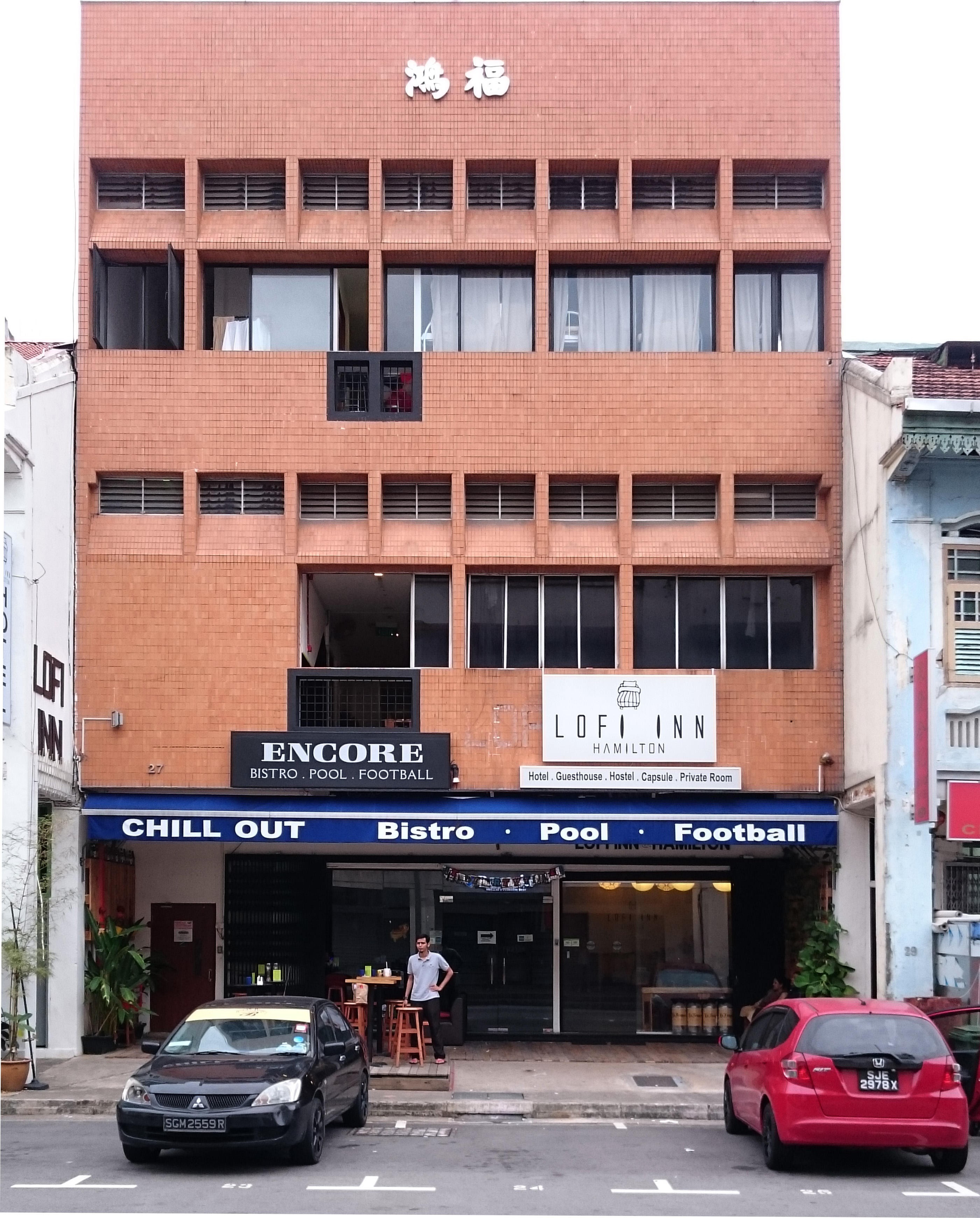 Today, the external facades of shophouses may remain the same, but peek inside and you will find a diverse range of functions – temples, clan associations, guilds, kopitiams, bookshops, bars, museums, and of course homes. The next time you venture past a shophouse, take your time to linger over the carved front gates, or perhaps a Peranakan-inspired window vent – they can tell you stories of a bygone era.
For more information on shophouses in Singapore and their development, check out Singapore Shophouse by Julian Davison. Also available at the NLB.
If you like what you read, follow us on Facebook, Instagram, Twitter and Telegram to get the latest updates.