Smooth-coated otters are often spotted in urban areas around Singapore.
They were even spotted passing through schools and hospitals to get to their destination.
A video posted on Sunday (Sep. 17) showed a family of at least 10 otters crossing the busy Orchard Road outside Plaza Singapura, near the Istana.
Family of otters cross Orchard Road
The romp of otters faced difficulties crossing the road with passing cars, leaving behind wet paw prints on the nearby pedestrian pavement.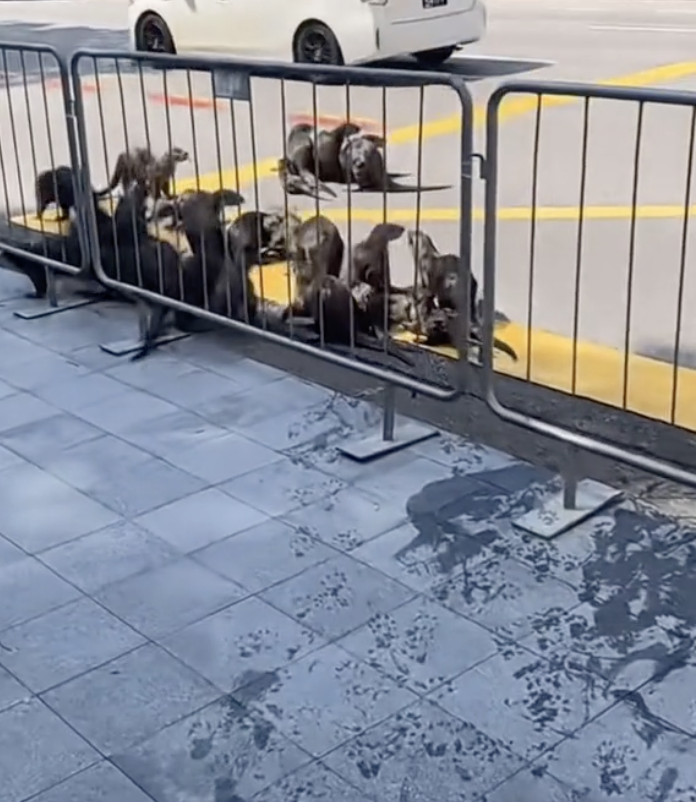 With no cars slowing down, the otters remained huddled at the side of the road.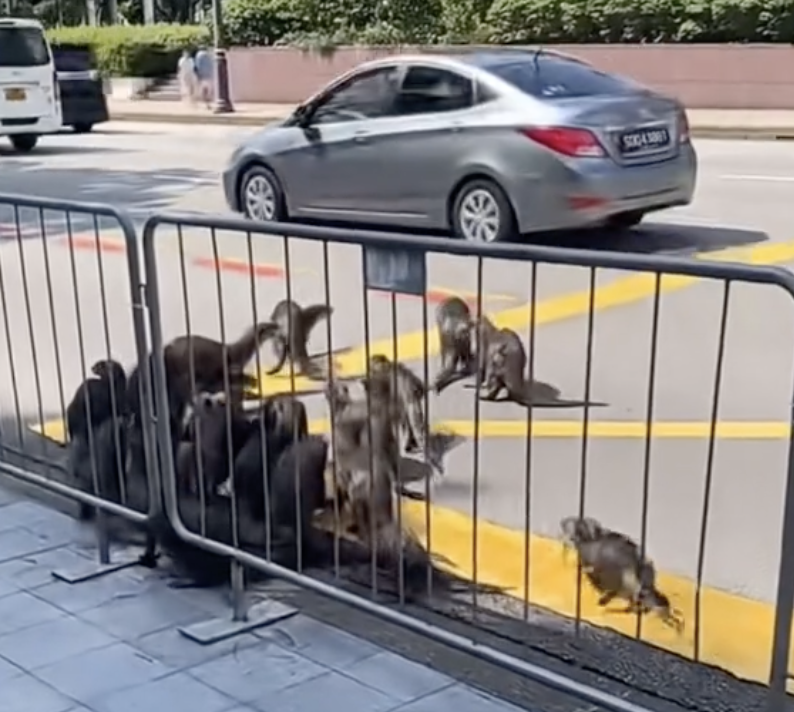 Until one police officer arrived to save the day.
Policeman becomes a hero for the otters
The policeman approached the timid-looking otters and clapped his hands, urging the squeaky mammals to continue their journey.
The officer then stood behind a barricade and used hand signals to control the traffic and stop oncoming cars.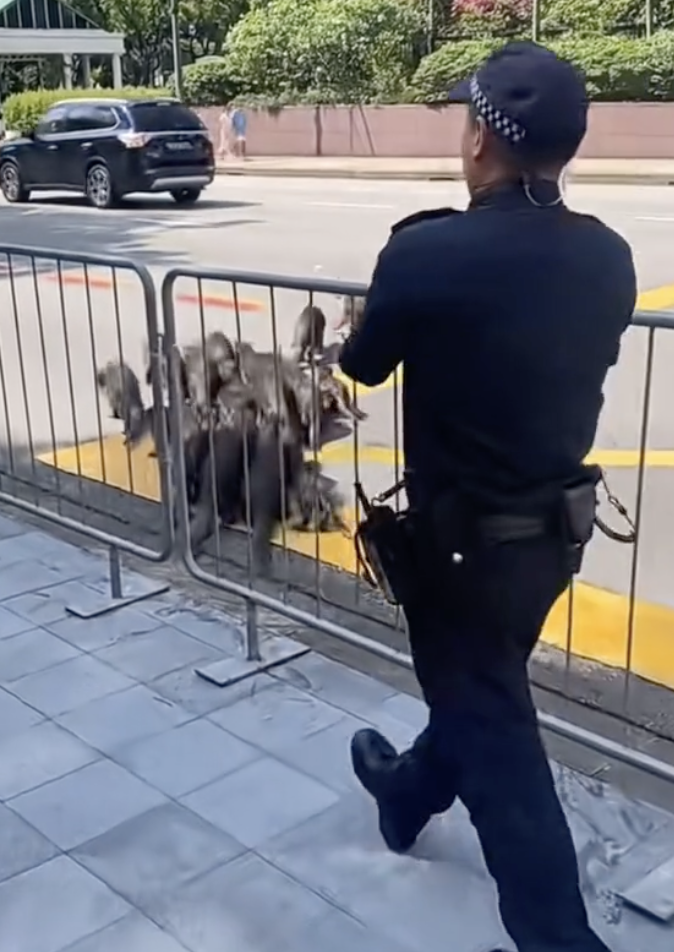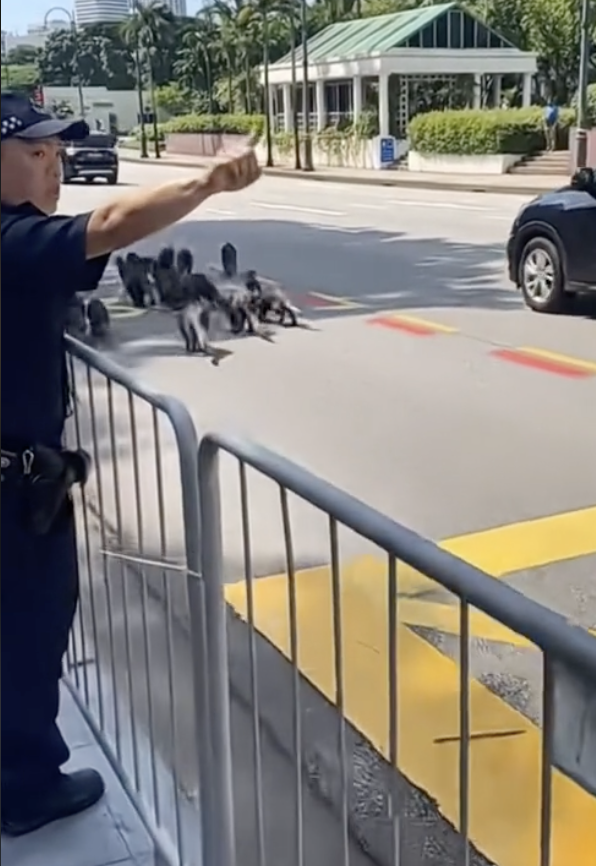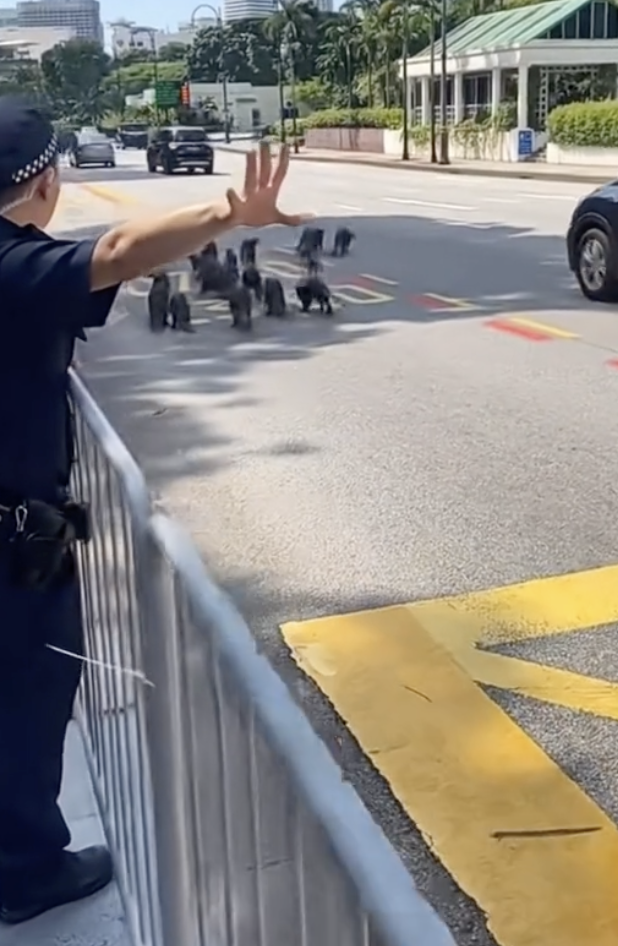 A car followed the officer's instructions and stopped, allowing the otters to safely cross to the other side.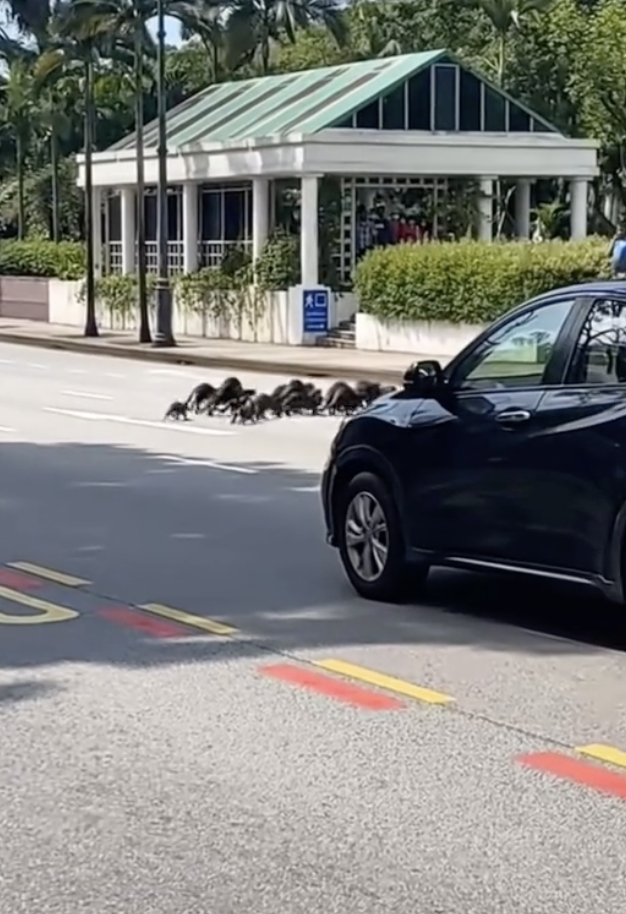 Here's the full TikTok video, which has gotten over 56,000 views within seven hours:
Not the first time they're spotted at the area
Otters are frequently seen at the same area near the Istana.
In March 2022, Istana police guards similarly helped to control oncoming traffic as the otters crossed the same road.
The otters had a close shave in January 2021, when they crossed the road without any help from an authoritative figure.
The otters were also spotted within the Istana compound.
The smooth-coated otter (Lutrogale perspicillata) is listed as Vulnerable on the International Union for Conservation of Nature (IUCN) Red List.
You can read more about the Dos and Don'ts when encountering the otters in Singapore, as recommended by the nature community.
Other otter sightings in urban environments
Top images via novelty2021/TikTok.
If you like what you read, follow us on Facebook, Instagram, Twitter and Telegram to get the latest updates.