Follow us on Telegram for the latest updates: https://t.me/mothershipsg
The dog belonging to missing Singaporean climber, Shrinivas Sainis, passed away on Jun. 5, weeks after her owner could not be located on Mount Everest.
The canine's deteriorating health coincided with Shrinivas' expedition that has ended in tragedy.
Fell ill the same day owner went missing
On the second month of Shrinivas' quest to scale Mount Everest, his dog Latte appeared to have sensed something was wrong.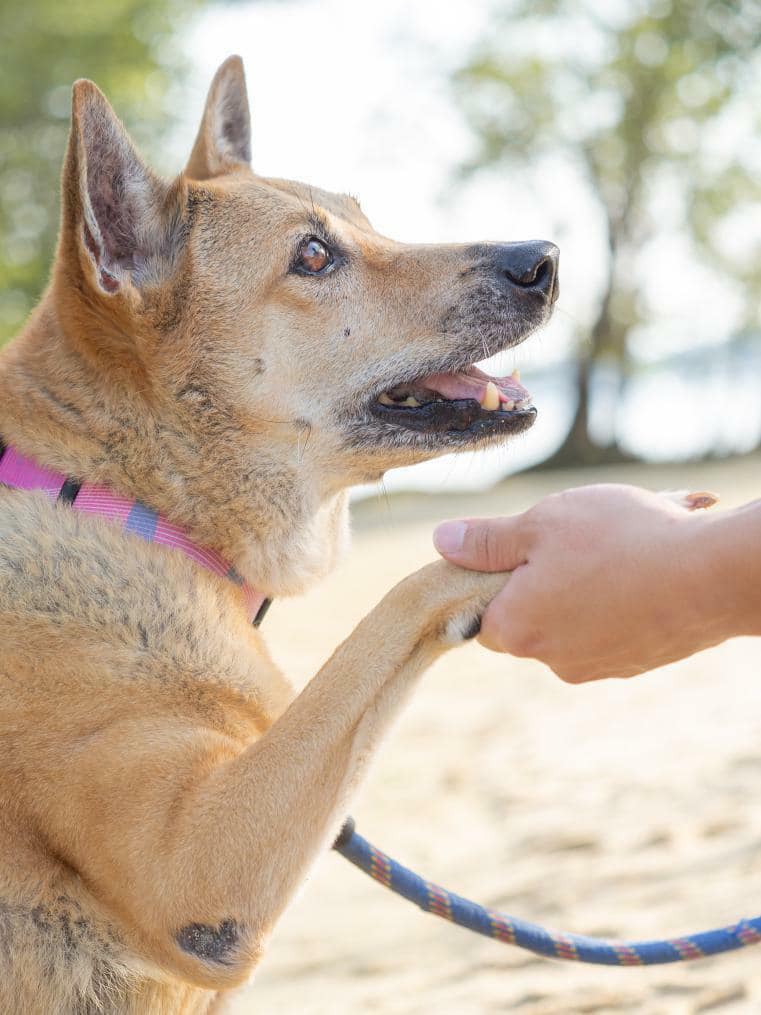 In a Facebook post by Chained Dog Awareness in Singapore (CDAS), it was announced that Latte's appetite waned.
A blood test didn't reveal any major abnormalities except high kidney values.
The morning of May. 19, when Shrinivas reached the summit of Everest and went missing, Latte's body "completely broke down".
She vomited blood at home and had a seizure at the clinic she was later sent to.
The pet was found to have third stage kidney failure and a 3cm tumour suspected to be a pheochromocytoma, an adrenal gland tumour.
CDAS appealed to the public for donations to fund Latte's medical treatment.
"She will need head, thorax and abdomen CT scan for further diagnosis, estimated to cost S$5,000 to S$6,000. With surgery and post-op treatment, this would easily exceed S$10,000."
Passed away days before surgery
Latte's operation was scheduled for Jun. 9, but with just four days to go, her condition took a turn for the worse.
On Jun. 5, the canine started shivering, vomiting and was unable to eat.
"We admitted her to Beecroft for treatment, but her condition continued to worsen very quickly to the point she was not eating and in pain," reported CDAS.
The organisation then made the difficult decision to put Latte to sleep.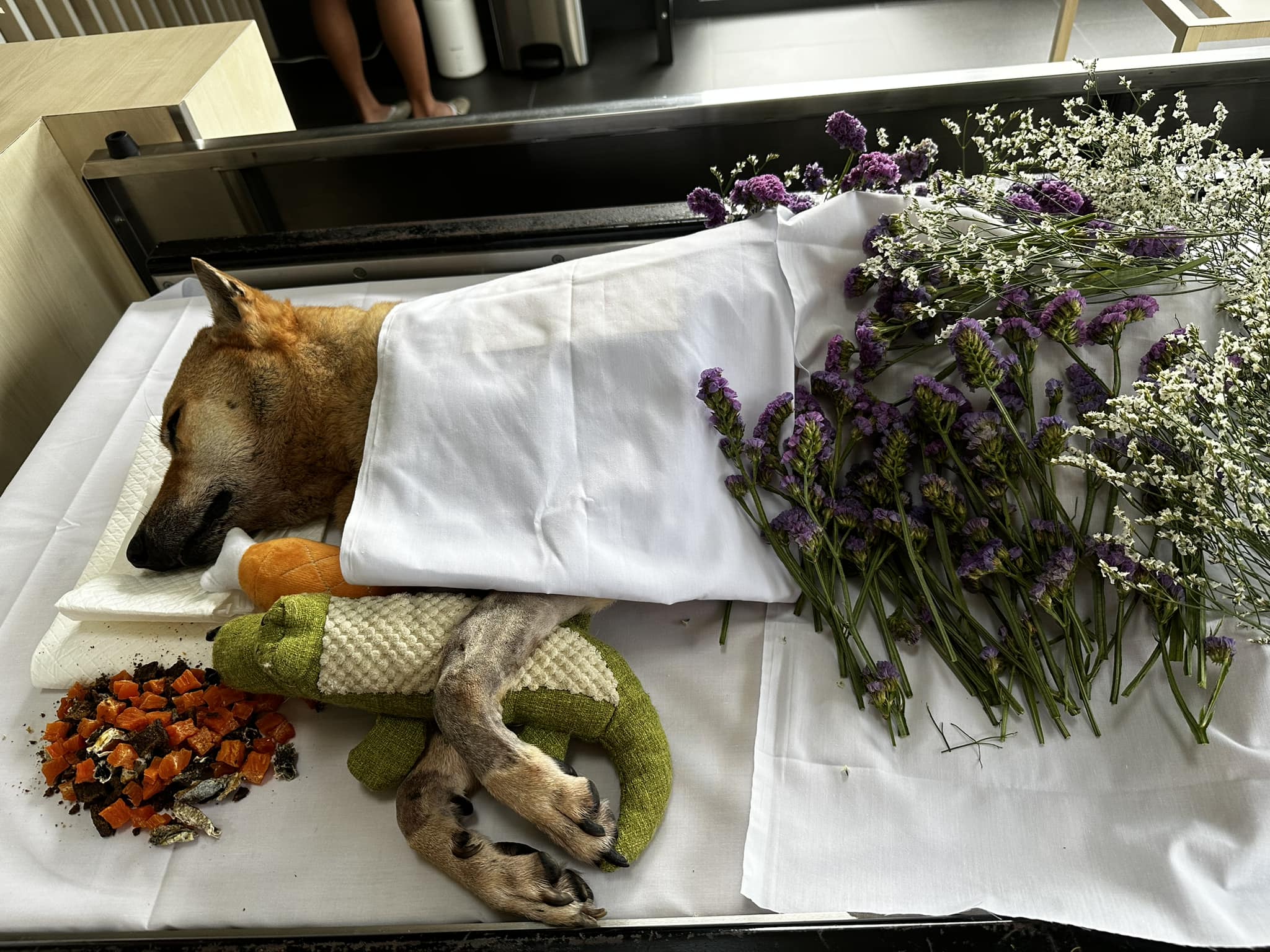 CDAS further stated that the unused funds originally raised for Latte will be used to fund the needs of other rescue dogs.
Never truly lived before Shrinivas
Latte was chained to a small bathroom for most of her life before being rescued by CDAS, said Shrinivas' wife, Sushma Soma, in a tribute post on Instagram.
She was previously adopted by a family who returned her after being bitten 11 times in one week.
When Shrinivas took in Latte two years ago, the dog initially displayed hostile traits as well.
"She bit both of us, bared her teeth angrily on a daily basis, and did not allow us to get anywhere close to her face," shared Soma.
As time passed, however, the wary canine grew to love her newfound family.
"Towards the end, she started showing us love in many ways — sitting in on my practice sessions, barking for no apparent reason during his work calls, offering her paw to share our oat milk with us, sitting on our couch while we watched TV... Yes, you can tell she loved us dearly."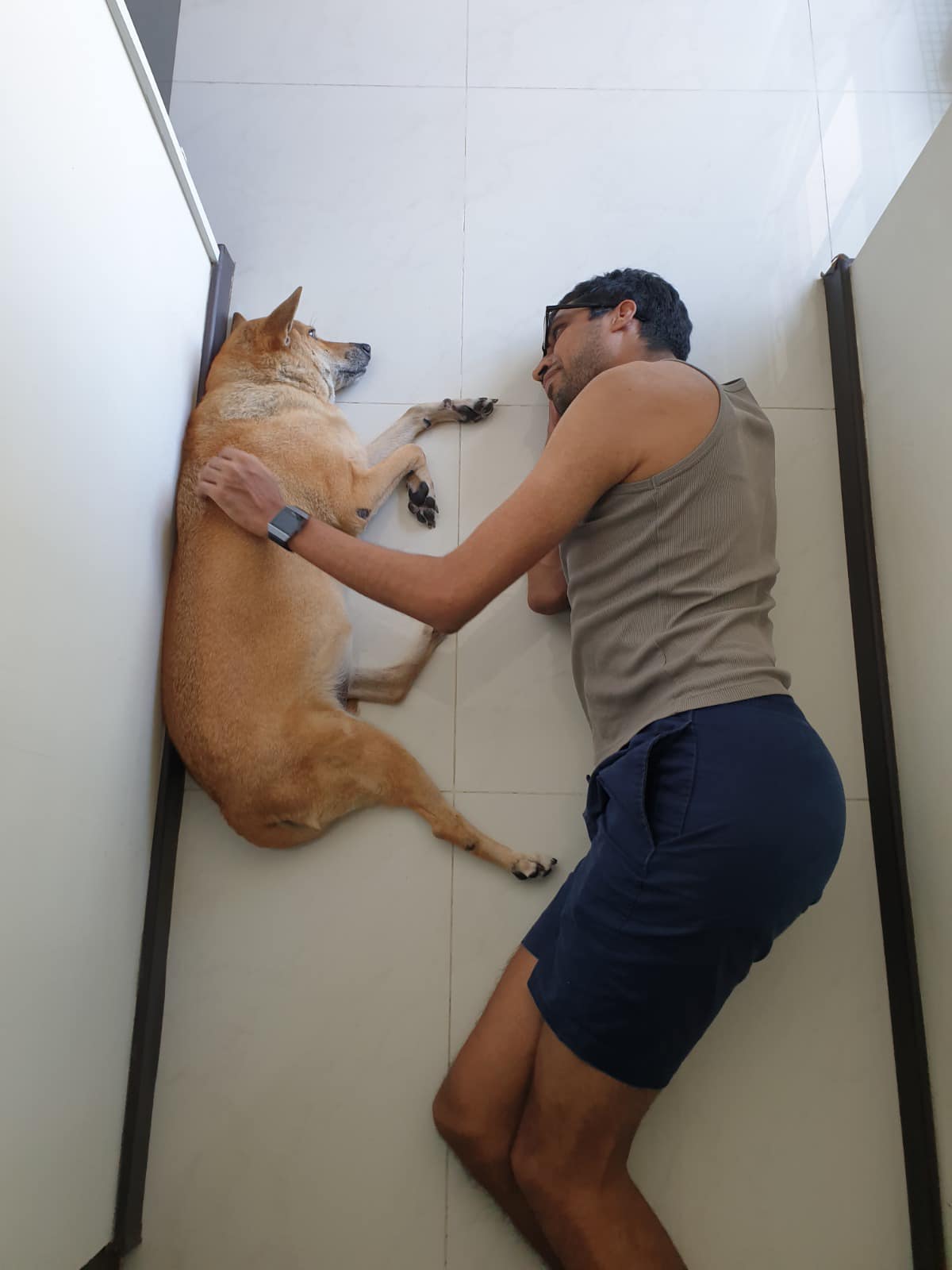 Still in mourning, Soma reflected upon the unbreakable bond between her husband and Latte.
"It was painful to let her go, but also profoundly beautiful to experience how her life was so closely intertwined with Shri's. As I look at my empty home now, I feel full knowing how much love our hearts afforded each other."
Related stories
If you like what you read, follow us on Facebook, Instagram, Twitter and Telegram to get the latest updates.