Follow us on Telegram for the latest updates: https://t.me/mothershipsg
Legendary Japanese donut chain, Mister Donut, launched its first Singapore outlet at Junction 8 this morning.
After tasting firsthand how good their donuts were during a media preview, we were expecting some long-ass queues come opening day.
We went see if our hunch was right.
Yep, got long queue
When Mothership arrived at 12:10pm, there was a queue of about 31 people snaking from the newly opened Mister Donut.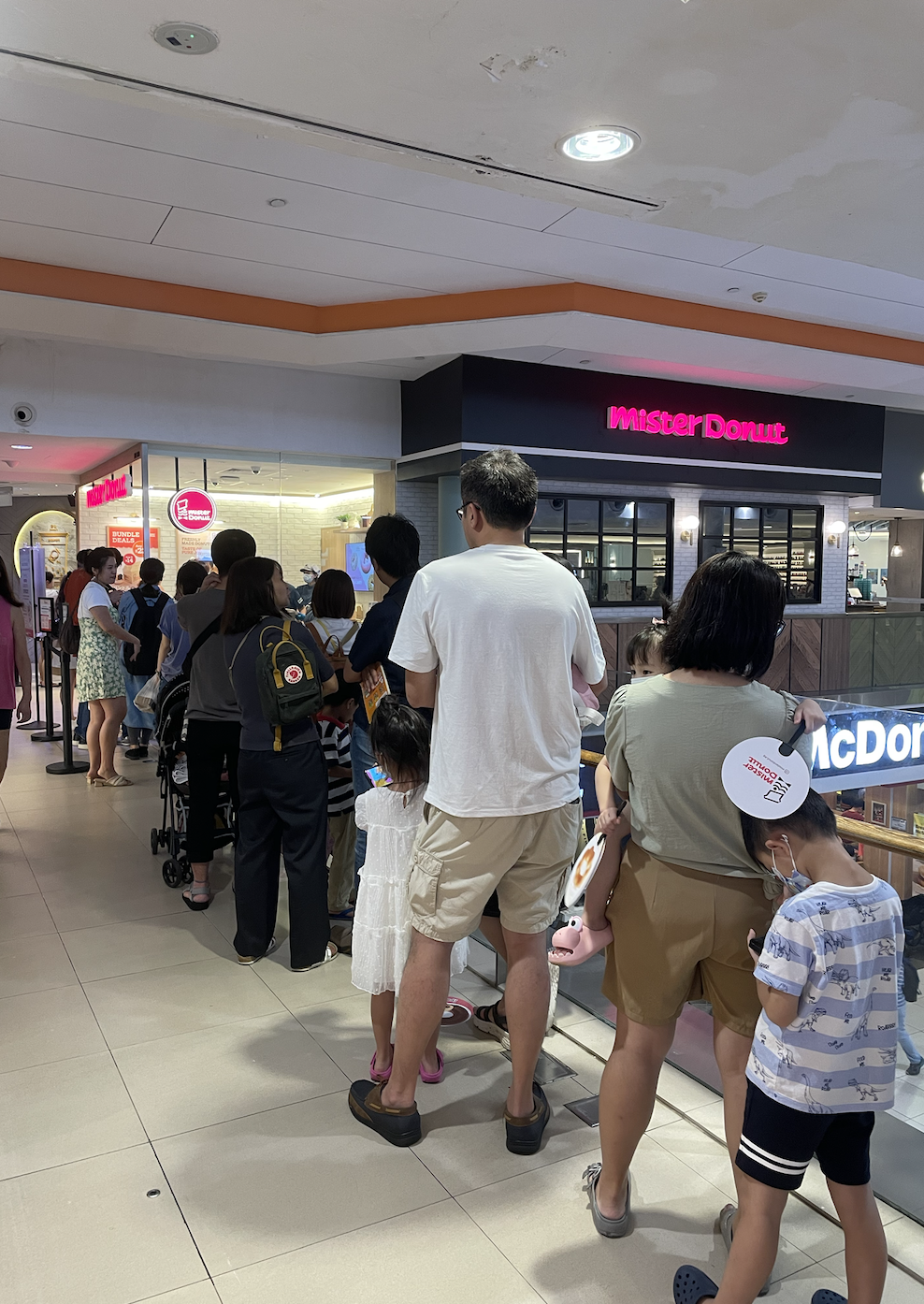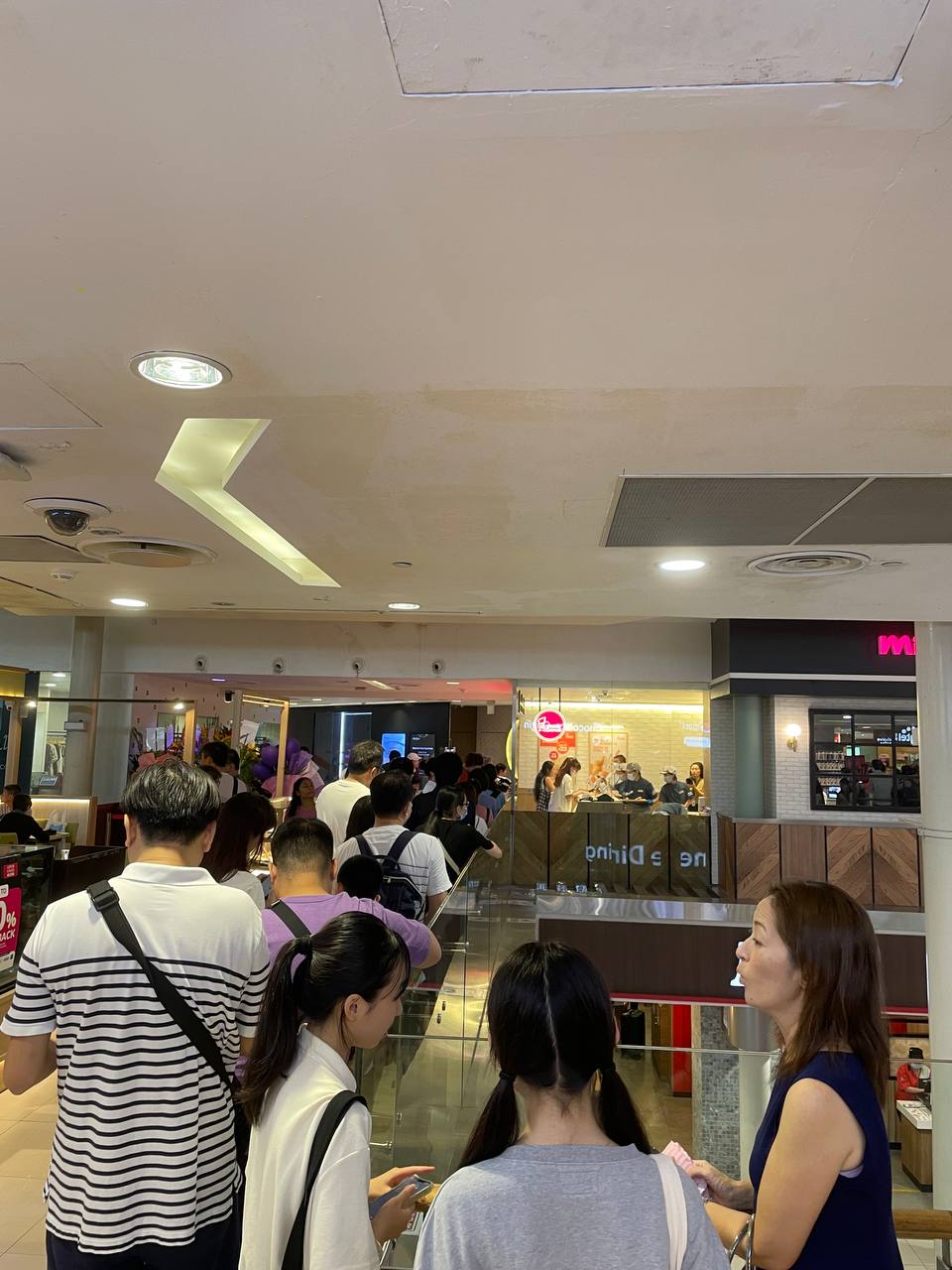 By 12:30pm, 10 more people had joined the lineup.
Considering Singaporeans' track record of queueing, a 40-people queue wasn't as bad as we had imagined.
Or so we thought.
Second long queue
Speaking to a couple of people from the front and the back of the line, we found out that many had been waiting for about two hours since 10am, an hour before the shop opened its doors.
To our horror, we were told that this line was only part two of the Mister Donut queueing experience.
The donut queue actually extended across two levels.
Heading down to level one, we tailed a bunch of donut lovers all the way to the entrance of Bishan MRT station, where the first part of the queue awaited.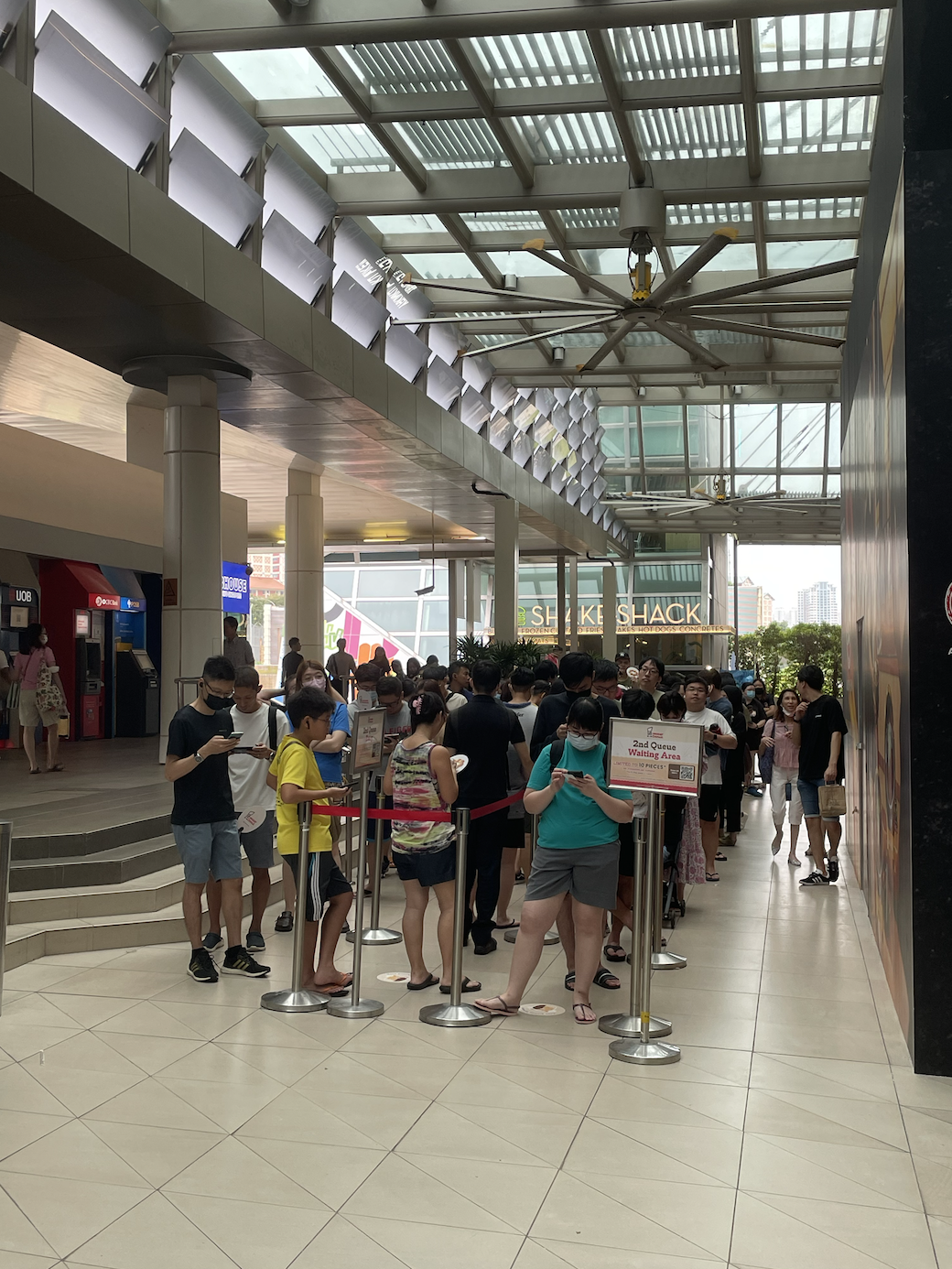 A quick headcount revealed around 80 more people waiting in line.
All for donuts
Despite having spent the majority of their Sunday morning stuck in a human traffic jam, the people here seemed to be in high spirits as they looked forward to their sugary fix.
From the five people we spoke to, we gathered that many would be gunning for the brand's classic Pon De Rings — certainly a worthy first introduction to those yet to taste the legendary donut recipe.

There was a limit of 10 donuts per purchase.
Congratulations! You have made it to the end of the article (whether by speed-scrolling or otherwise). This alone qualifies you to apply for the role of an Editorial Intern (Nova) at Mothership. Click here to find out more.
Top images via Julia Yee
If you like what you read, follow us on Facebook, Instagram, Twitter and Telegram to get the latest updates.