There has been another senseless murder at Orchard Towers.
This time a man's throat was slit, and eight have been arrested in connection with the incident.
https://mothership.sg/2019/07/8-arrested-orchard-towers-murder/?fbclid=IwAR1LMBMfrq7LEZikuW6OXlkDEVikiQY1ORxXBCrP3ywYfRttXAENAyD8jgs
Unfortunately, this is not the first time a murder has taken place in Orchard Towers.
But how did we get to this version of Orchard Towers?
Nyonya food competition
Orchard Towers opened in 1975, where it was first designed to be a retail hub of sorts.
You could tell the kind of family-friendly nature Orchard Towers was supposed to be early on.
Here's an actual Nyonya food competition held there in 1977.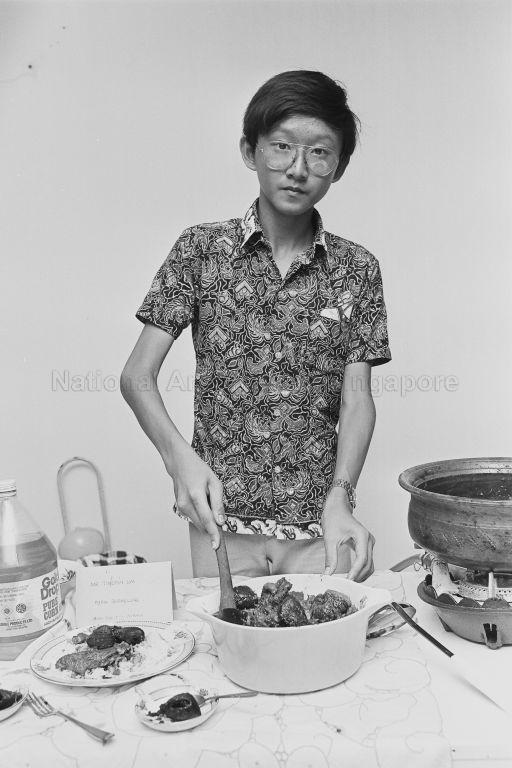 One of the judges for the event was none other than Mrs Lee Chin Koon, Lee Kuan Yew's mother.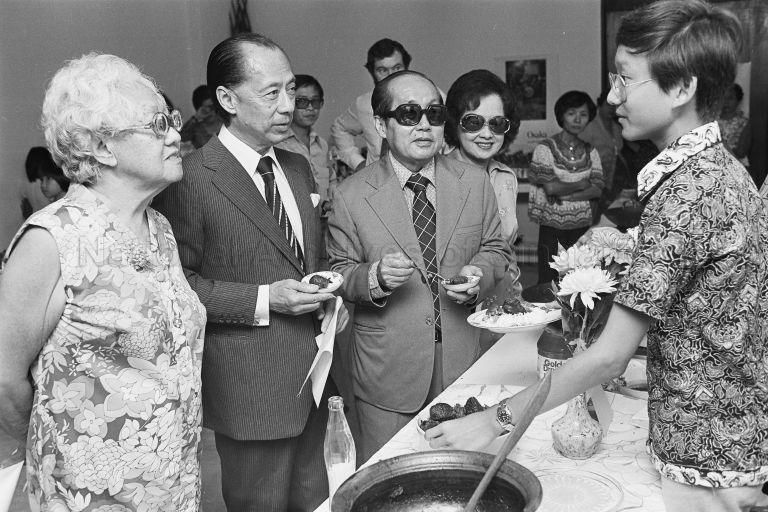 There was even a cinema on the fourth floor, Premier Theatre (辉煌戏院).
Nifty little food contests, convenient locations for nearby office workers, and even a cinema, things were looking up for old Orchard Towers.
However it is through the fate of the cinema, that we can trace the eventual establishment of the Orchard Towers we know today.
Club life and four floors
The Premier Theatre, all 16,000 square feet of it, made way for Top Ten, an iconic nightclub, which closed and then reopened as Top Five.
That was the start of the pivot from Nyonya food contest-hosting retail hub to hosting clubs like Ippanema, or Naughty Girls.
By the 1980s many more of such nightclubs, and eventually massage parlours, had begun to pop up.
Now nightclubs by their lonesome aren't really that big a deal, a nice little live music, a dash of overpriced drinks, no harm no foul.
But it was what some of those nightclubs and massage parlours were running behind the scenes that really walked the lines of legality.
One such case was of Singaporean pub owner Ang Boon Seng, and his Filipino wife, Ylarde Anne Asuncion.
From 2009 to 2013, they earned a smidge more than a million dollars from their nine nightclubs.
40 per cent of those earnings were from providing sexual services in their clubs, some of which were located in Orchard Towers.
And if you think that case was a product of a bygone era, a woman was fined just this year for illegally operating massage parlours in Orchard Towers, one of which provided "special services".
A quick jaunt inside the place gives you a clearer idea now why it has been dubbed the "Four Floors of Whores".
Here are some screenshots from the many "walking tours" available on YouTube.
So basically there are going to be a number of women approaching you for a variety of services, some sexual, others explicitly sexual.
And that culture can be seen from the outside as well, as anyone walking along this stretch of road at night might attest.
Which leads to things like this popping up every now and then.
This means Orchard Towers isn't exactly a family hang-out spot at night, which resulted in a more unsavoury, rowdier crowd slowly seeping in as the years went by.
Thus, violence.
Murder in the tower
Here's a sample of some of the fights that happen in and around Orchard Towers.
There are of course plenty more fights, both documented and undocumented, that have taken place around the area.
Some of them unfortunately, have proven fatal.
The most recent fight, as previously mentioned, saw a man die after having his throat slit.
A 2016 fight saw two youths charged with the murder of a Frenchman.
Six men were charged with murder, after brutally beating a 37-year-old man to death.
But the most publicised and gruesome murder still remains the Orchard Towers double murder, back in 2002.
Double murder of 2002
The Orchard Towers murder of 2002 remains one of the most infamous murders in Singapore history.
Michael McCrea was a British financial adviser in Singapore.
Here is a short summary of the murder by Infopedia.
"Michael McCrea (alias Mike Townsend), a British financial adviser, was convicted of murdering his driver-and-friend, Kho Nai Guan, and the latter's girlfriend, Lan Ya Ming, in his Pinewood Gardens apartment in Balmoral Park on 2 January 2002.

McCrea was assisted by his girlfriend, Audrey Ong. After the murders, the duo obtained the help of two friends, Gemma Louise Ramsbottom and Justin Cheo Yi Tang, to search the apartment for Kho's valuables and dispose of the bodies."
On January 4, 2002, the bodies were stuffed into the back of a car, and eventually abandoned in the car park at Orchard Towers.
McCrea and Ong fled Singapore the next day.
They were arrested around six months later in Melbourne, with Ong deported to Singapore in 2003, while McCrea was deported in September 28, 2005.
Ong was sentenced on February 7, 2003 to 12 years in jail for her part in the disposal of the two bodies.
McCrea escaped the death penalty, one of the conditions for his extradition from Australia, and was sentenced to 24 years of jail on June 29, 2006.
His appeal was dismissed as the judges felt he wasn't remorseful for his crime.
So Orchard Towers have changed quite a bit, from humble retail mall for nearby office workers to a more seedier reality.
But some traces of its initial roots remain, absolutely delicious Singapore cuisine worthy of any competition, Nyonya or otherwise.
Worth it.
Top images via Asian Nights and National Archives.
If you like what you read, follow us on Facebook, Instagram, Twitter and Telegram to get the latest updates.