When Finance Minister Heng Swee Keat takes centre stage on March 24, he will be the 8th Finance Minister to deliver the Budget statement. Mothership.sg takes a look back at the different challenges each Finance Minister faced.
Lim Kim San - The "Self-Made Millionaire Businessman" turned Finance Minister (1965 to 1967)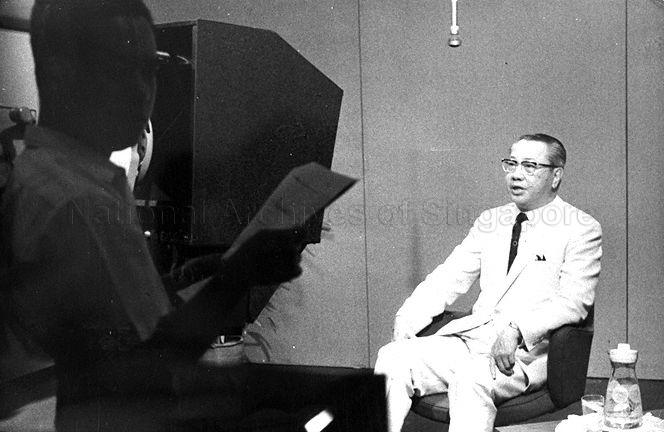 As the first Finance Minister of an independent Singapore, Lim Kim San's first task was to stabilise the economy as quickly as possible and, more crucially, seek cooperation from the Malaysian Government to create jobs. Given his track record and reputation as a problem solver, nothing was impossible for Lim.
Aged 34, he earned his first million with a nifty machine that produced sago pearl cheaply with fewer workers. Before his appointment as Finance Minister, he was the Housing & Development Board (HDB) chairman and widely credited for solving the nation's housing issue by completing 26,000 flats in just three years. For his efforts, he achieved the the Darjah Utama Temasek (Order of Temasek) in 1962 and was better known as "Mr HDB".
Goh Keng Swee – The Economic Architect (1959 to 1965, 1967 to 1970)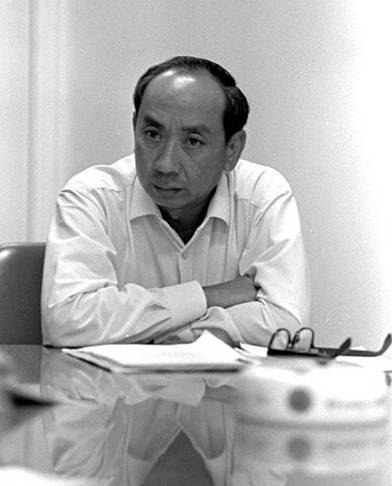 Goh Keng Swee was the Minister of Finance twice, before Singapore's independence (Jun 1959–Aug 1965) and after (Aug 1967 - Aug 1970).
According to the Straits Times Press' Founding Father series, Goh was able to announce by September 1959 that, instead of a budget deficit of $14 million, Singapore had a surplus of $1 million.
Goh introduced an industrialisation programme to create jobs for Singaporeans. He transformed Jurong Island and set up the Economic Development Board (EDB) to attract foreign investments.
Hon Sui Sen - The Doer Who Could (1970 to 1983)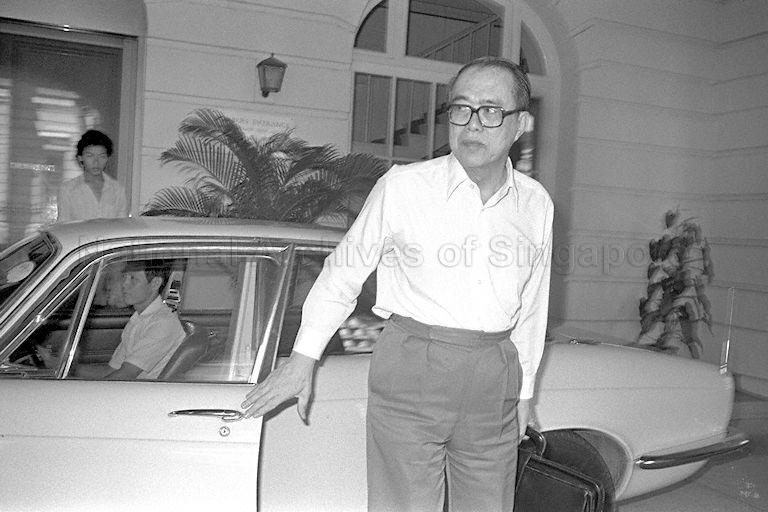 Described by Lee Kuan Yew as a "reluctant politician", Hon Sui Sen only entered politics after being persuaded by Lee. Hon was credited for steering Singapore's economy through two oil crises, doubling the per capita GDP of Singapore and increasing our official reserves by six times in his 13-year tenure as Finance Minister. His accomplishments didn't go unnoticed: he was awarded Economy Minister of the Year by Euromoney magazine in 1982.
Hon, who was also EDB's first chairman, was key in guiding two budding politicians then: a certain Goh Chok Tong and Tony Tan. In fact, in 1979, he allowed ESM Goh – then Senior Minister of State for Finance – to prepare and deliver the Budget speech.
Dr Tony Tan - The One Who Would Be President (1983 to 1985)
Despite only spending two years as Finance Minister, Dr Tony Tan – who was concurrently the Minister for Trade and Industry – oversaw Singapore through the first recession in almost two decades.
How did he guide Singapore out of the bad patch? He recommended a number of economic stimulus measures such as tax cuts and wage freezes. Tan also called for a temporary reduction in the CPF employer contribution rate, which was subsequently cut from 25% to 10%.
Dr Richard Hu - The Steady Hand (1985 to 2001)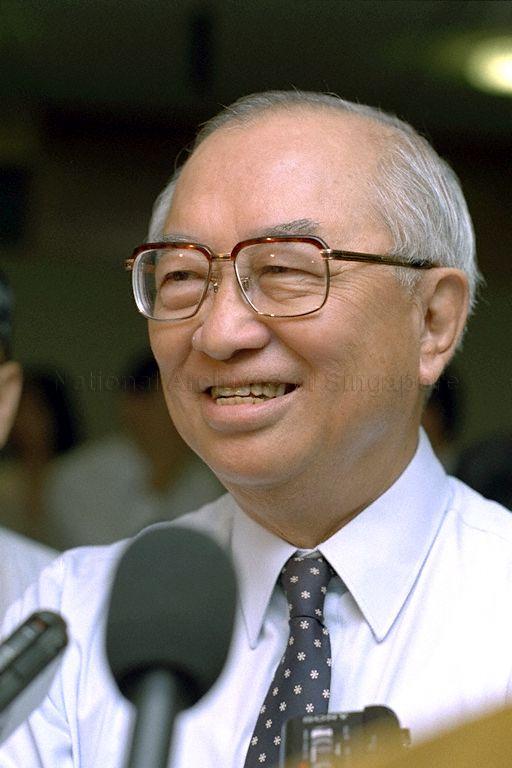 As the longest-serving Finance Minister, Dr Richard Hu was responsible for a third of Singapore's past 50 budgets. He implemented the Goods and Services Tax in 1993 and kickstarted the bigger family policy by giving tax incentives to encourage people to have a third child.
His tenure saw him shaping Singapore's position as a financial hub by overhauling the financial and banking sectors. For instance, he privatised the government-run Post Office Savings Bank (POSB) and sold it to the Development Bank of Singapore (DBS).
Hu was also credited for leading Singapore relatively unscathed out of the Asian financial crisis in 1998, with the Government issuing two off-Budget stimulus packages based on his recommendations.
Lee Hsien Loong – The double-hatting Finance Minister (2001 to 2007)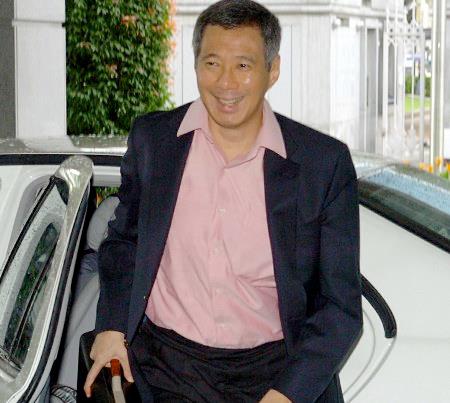 During his six years as Finance Minister, Lee Hsien Loong was also the Deputy Prime Minister (2001 - 2004) and the Prime Minister (2004 - 2007).
Lee took over as Finance Minister in the aftermath of the 9/11 attacks, when the economy was not doing well.
Then PM Goh Chok Tong appointed Lee to head the Economic Review Committee, which was "formed to formulate a blueprint for restructuring Singapore's economy as well as to develop measures to address the issues faced by the economic revamp".
The committee would spend about nine months reviewing the long-term restructuring of the economy and proposing short-term strategies to address the immediate challenges brought about by the economic recession.
In 2006, Lee came up with the Progress Package, which introduced the Workfare Bonus for older and lower-income Singaporean workers. It was the first time "growth dividends" were given out in cash.
Tharman Shanmugaratnam – The Finance Minister of the World (2007 to 2015)
Tharman Shanmugaratnam was appointed by his international peers as the Chairman of the International Monetary and Financial Committee (IMFC), the key policy forum of the IMF, for an extended period of four years from 2011, and was its first Asian chair.
Tharman pushed for Singapore to increase its productivity. This was noticed by Euromoney, a global banking and finance publication, who named him Finance Minister of the Year in 2013.
Euromoney credited Tharman for his "over-arching role in enabling Singapore to shift its growth model from population-driven to productivity-driven expansion, while at the same time maintaining its status as an innovative trade and financial services hub to diversified export markets."
In 2009, Tharman came up with the Resilience Package, which was delivered during the Global Financial Crisis, to help Singaporeans. It was the largest basic deficit ever budgeted by the Government, at $14.9 billion, or about 6 per cent of GDP.
In 2014, Tharman also delivered The Pioneer Generation Package, which set aside $8 billion to help Singapore's first generation of pioneers pay for the cost of their health care.
Heng Swee Keat – The SG50 Minister and the "Future Economy" Finance Minister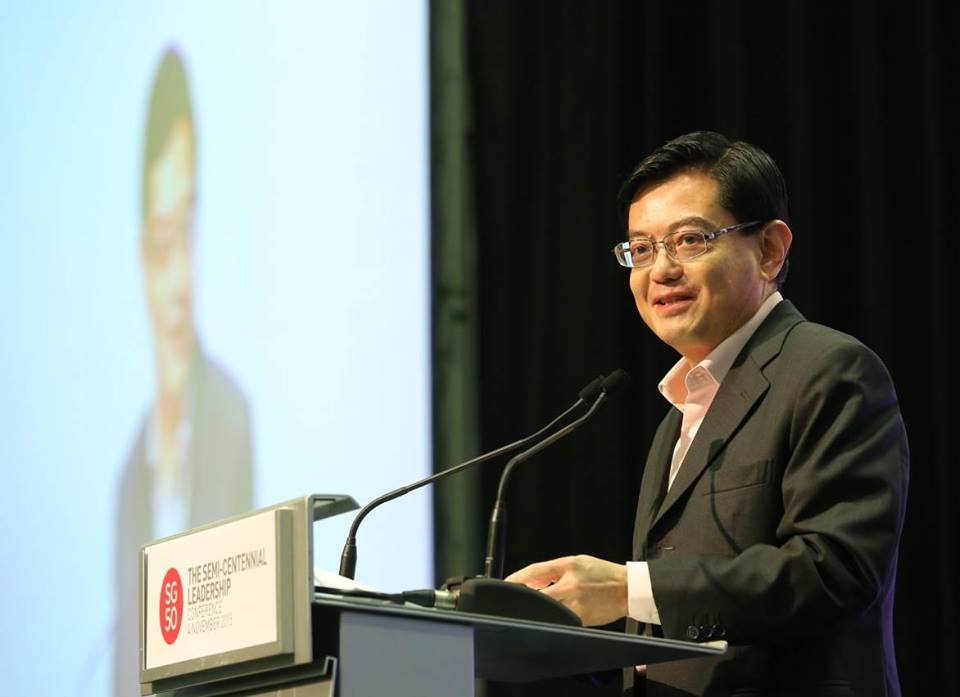 According to PM Lee during the cabinet reshuffle, Heng Swee Keat "has proved himself in Education, which is a very demanding portfolio". PM Lee also noted how Heng is "familiar with many different Ministries: MHA, MAS and MTI" as a former civil servant.
Hence, PM Lee wanted Heng to oversee Singapore's national finances. PM Lee hopes that Heng could allocate resources to implement Singapore's agenda, work closely with economic ministries to continue creating opportunities and jobs, and make sure Singapore spend within her means.
Like Tharman, Heng was the Managing Director of the Monetary Authority of Singapore (MAS), the central bank and financial regulator. Heng received the "Central Bank Governor of the Year in Asia-Pacific" award by British magazine The Banker.
Heng will be thinking hard about Singapore's future; PM Lee has appointed him to chair the Committee on the Future Economy. The committee aims to help Singapore be a vibrant and resilient economy with sustainable growth that creates value and opportunities for all.
But we are more curious with something else - the colour of briefcase that Heng will carry. Will it be a black briefcase as well?
Top photo from Ministry of Information and the Arts Collection, courtesy of National Archives of Singapore
If you like what you read, follow us on Facebook and Twitter to get the latest updates.
*This post is brought to you in collaboration with the Ministry of Finance.
If you like what you read, follow us on Facebook, Instagram, Twitter and Telegram to get the latest updates.