It's home to all-time favourites like carrot cake, mee pok tah and nasi lemak. We have such hardcore feelings about them that most of us have hotly debated at some point about which is the best in town. Most of all, it's likely one of the top things every homesick Singaporean abroad dreams about.
Yup, there's no disputing that the humble hawker centre holds a special place in all our hearts.
Here, we remember 6 of them that have been shuttered and demolished. With many falling victim to redevelopment and modernisation, there will forever be a gaping hole the size of an extra-large plate of Hokkien mee in our souls (and stomachs).
1. Gluttons Square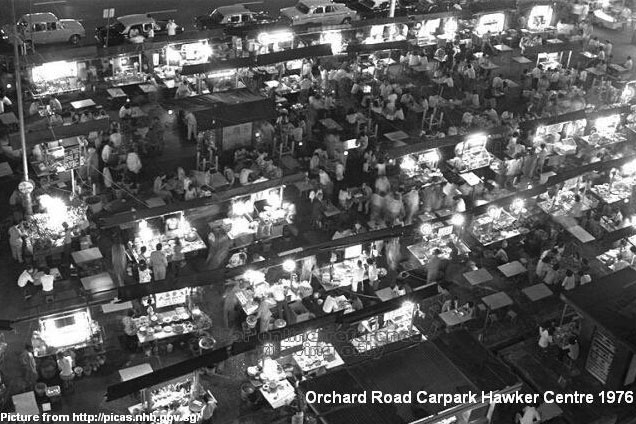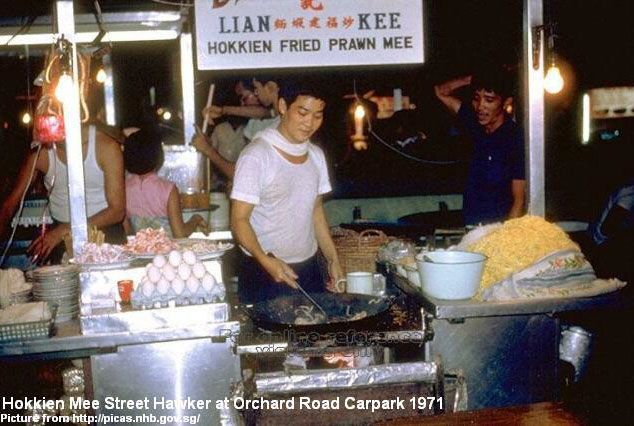 The glitzy Orchard Road of today, where brands like Prada and Chanel mark their territory, was in the past a haven for hawker delights like prata and char kway teow.
Gluttons Square operated out of Orchard Road carpark in 1966 and was located just next to the (also) demolished Specialists' Shopping Centre (to millenials out there, that's present day Orchard Central and Orchard Gateway shopping malls for you). Everyday, when the carpark closed at 5pm, the hawkers would rush to set up shop. At the peak of its popularity in the 1970s, there were over 80 stalls selling all sorts of hawker dishes from oyster omelette, to Hokkien mee and carrot cake to locals and foreigners alike – mostly for under a dollar.
Gluttons Square was closed in 1978 due to environmental and hygiene reasons but enjoyed a brief revival when the Singapore Tourism Board decided to recreate the hawker centre temporarily in 2004 for the Singapore Food Festival.
2. Stamford Road National Library Food Centre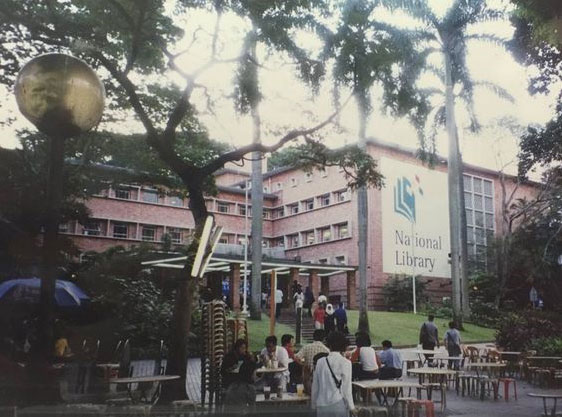 A true Singapore icon with its red-bricked exterior, many Singaporeans had similar routines that included visiting the Stamford Road National Library and eating at the small food centre just outside the library building.
Perhaps the best-known stall was Nam Seng, which peddled wanton mee. The dish was synonymous with the national library, with many simply calling it the "national library wanton mee". Also popular was the ice kacang stall.
Many decried the demolition of the library in 2005 for a road tunnel, but the authorities went ahead anyway. With that, the curtain also came down on the small but well-loved food centre.
3. Rasa Singapura Food Centre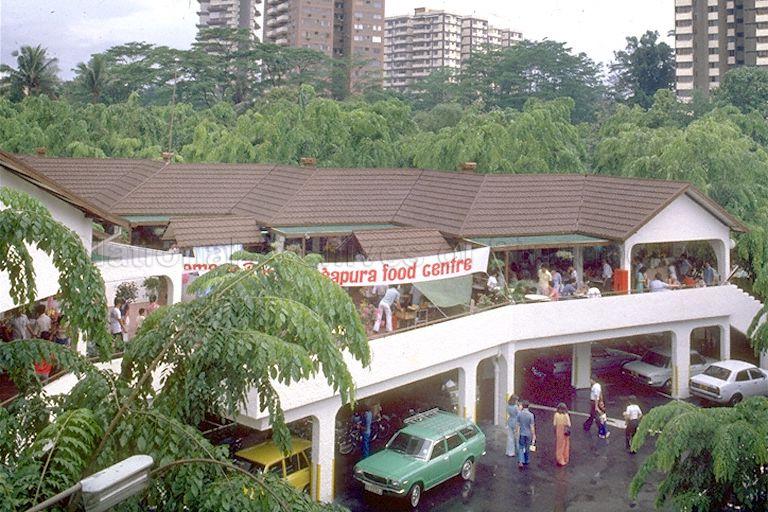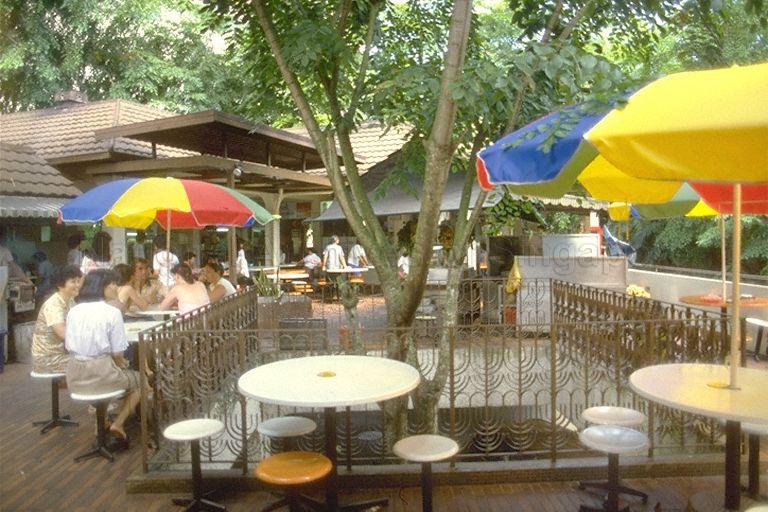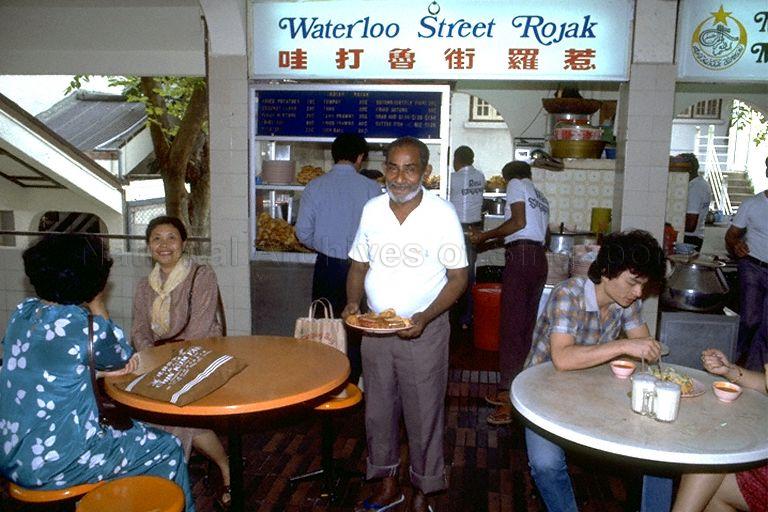 Rasa Singapura Food Centre was located adjacent to the also-defunct Singapore Handicraft Centre – in present-day speak, that puts it around Tanglin's Tudor Court and Tanglin Mall areas respectively.
It was set up in 1978 by the then-named Singapore Tourist Promotion Board (today's Singapore Tourism Board) to represent the best of Singapore food. A total of 700 hawkers applied for stalls at Rasa Singapura, but only 29 eventually made the cut. The food centre, well known for Indian rojak, popiah and carrot cake, sat on the upper floor of a double-storey complex. Stallholders enjoyed highly subsidised rental rates and also tremendous success as tourists, expatriates and locals thronged the food centre.
Despite its popularity, Rasa Singapura closed in 1989 to make way for new developments, including the tourism board's new headquarters.
4. Taman Serasi Hawker Centre
Taman Serasi Hawker Centre, popularly referred to as the "Botanic Gardens hawker centre", was located across the gates of the Botanic Gardens at Cluny Road. Feeding hungry masses satay, laksa and teh tarik, the food centre was perhaps most synonymous with Roti John, a uniquely local invention reminiscent of a Singapore-styled burger.
According to local food-lore, Shukor, a Taman Serasi hawker, did not invent Roti John, but he improvised so well on a recipe given to him by a fellow hawker that Shukor's stall became the benchmark for the dish. (He has since passed on, but his family members are continuing his Roti John legacy at Serangoon Garden market.)
Taman Serasi Hawker Centre closed in late 2001 as part of the Botanic Gardens redevelopment plans, but in 2006, it was revived in the garden grounds as a modern food court called Taman Serasi Food Garden. However, that did not last too, and today, we are only left with tasty memories of the old Taman Serasi.
5. Esplanade Satay Club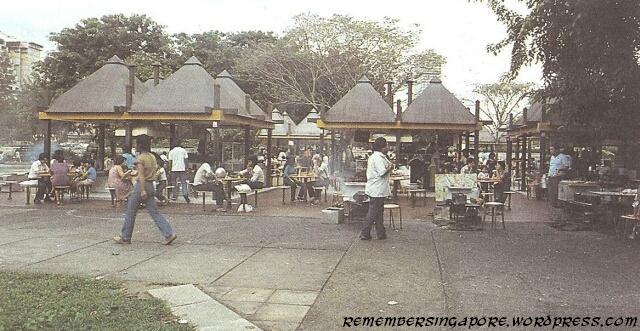 Although not the first Satay Club to exist in Singapore (that honour goes to a place called Hoi How Street off Beach Road where the original Satay Club thrived in the late 1940s), the Esplanade's Satay Club is probably the best known and most fondly remembered by Singaporeans.
It opened in 1970 as an open-air food centre at Esplanade Park with big, shady trees providing a relaxed and cosy outdoor environment that locals, tourists and especially courting couples enjoyed. Elizabeth Walk, located nearby, added to the charm of Satay Club.
In 1994, redevelopment claimed the Satay Club as stallholders were told the site was needed to build the Esplanade Theatre and Nicoll Highway extension. A year later, the Esplanade Satay Club was demolished.
6. Lavender Food Square
Lavender Food Square, famous for its popiah, wanton mee, prawn noodles and carrot cake just to name some, fell victim to redevelopment when it closed in September 2014. The food centre and the nearby Eminent Plaza had to make way for an office building.
After the announcement was made, many Singaporeans thronged the place for both a taste of their all time hawker favourites and a final dose of nostalgia.
Bonus mention: Scotts Picnic Food Court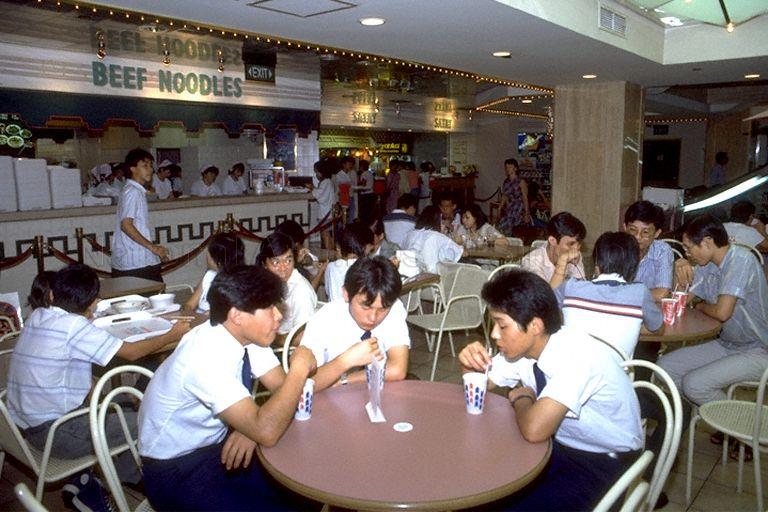 While not a true-blue hawker centre, Scotts Picnic Food Court holds a special place in most Singaporeans' hearts. Opened in 1985 at the basement of then-Scotts Shopping Centre on Scotts Road, it was the first food court in Singapore, and it offered a comfortable, air-conditioned environment to eat in.
Scotts Picnic served not only hawker fare (the most famous was probably the beef noodles), but also international cuisine like Japanese noodles and Italian pizza. It was also hygienic, brightly lit with modern looking tables and chairs, and had colourful signboards. Although prices were slightly higher than at hawker centres, Singaporeans were happy to have value for money, tasty hawker food in a nice environment. Scotts Picnic is widely credited to have kicked off the food court trend that we see everywhere in Singapore today.
In 2006, Scotts Picnic Food Court had its swan song when Scotts Shopping Centre was torn down to make way for a luxury residential and commercial development (read: today's not-as-popular Scotts Square).
Related article:
Tiong Bahru Market looked like this in the 1980s when it was called Seng Poh Road Market
If you like what you read, follow us on Facebook and Twitter to get the latest updates.
If you like what you read, follow us on Facebook, Instagram, Twitter and Telegram to get the latest updates.