A series of cute drawings explaining the ins-and-outs and dos-and-don'ts of lion dance has been making its rounds on Facebook, courtesy of a local lion dance troupe.
Created by Taiwanese-American artist Ireny Pigblorps (or at least, that's what she writes on her blog), "the beginner's guide to chinese lion dance" would give pretty much anyone who isn't a lion dance practitioner a new takeaway about the craft — certainly a sport in its own right.
Here are some of our favourites (although honestly, you should go through them in the order presented on her blog):
For the uninitiated: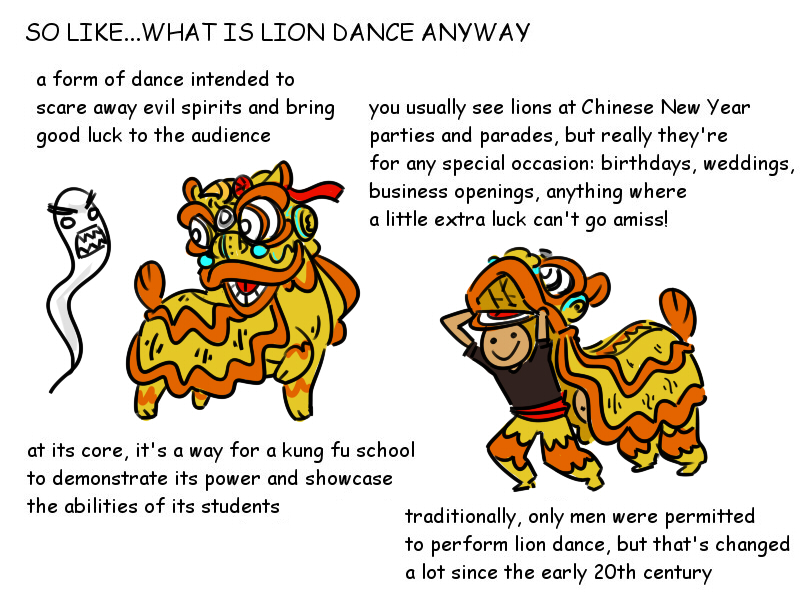 For the REALLY uninitiated: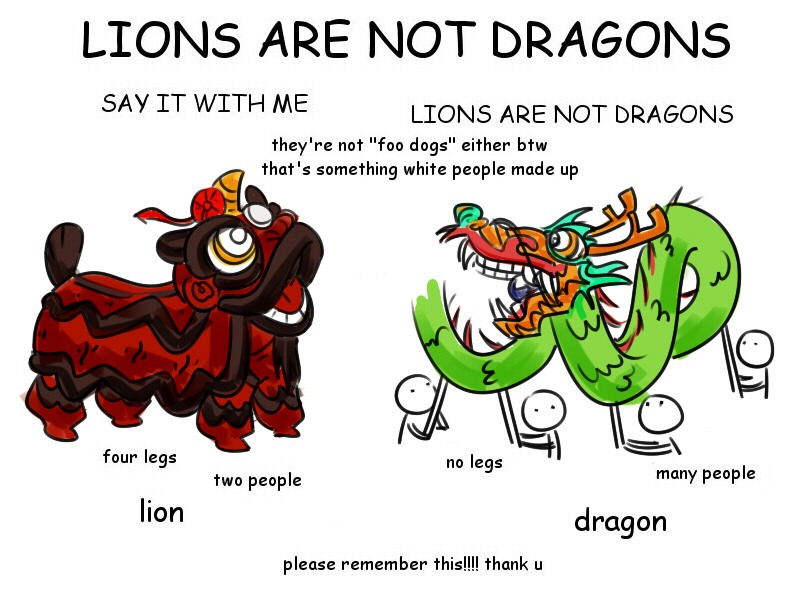 Betcha didn't know all of the things here: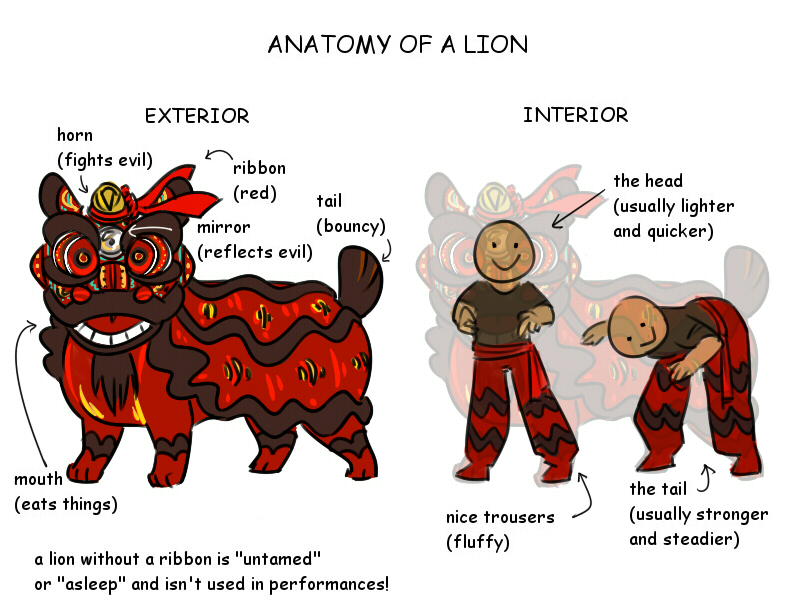 For those not used to being approached by a performer while standing innocently in the crowd: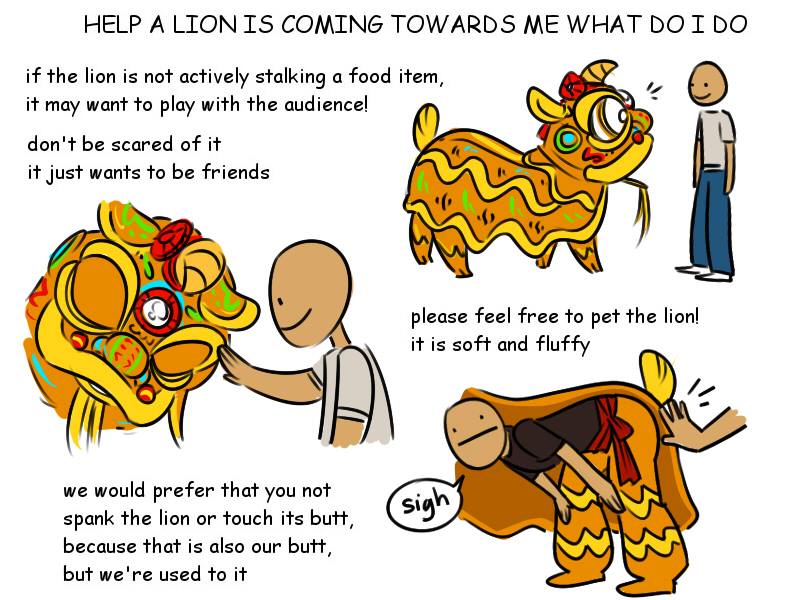 And this very important one, in multicultural societies such as ours: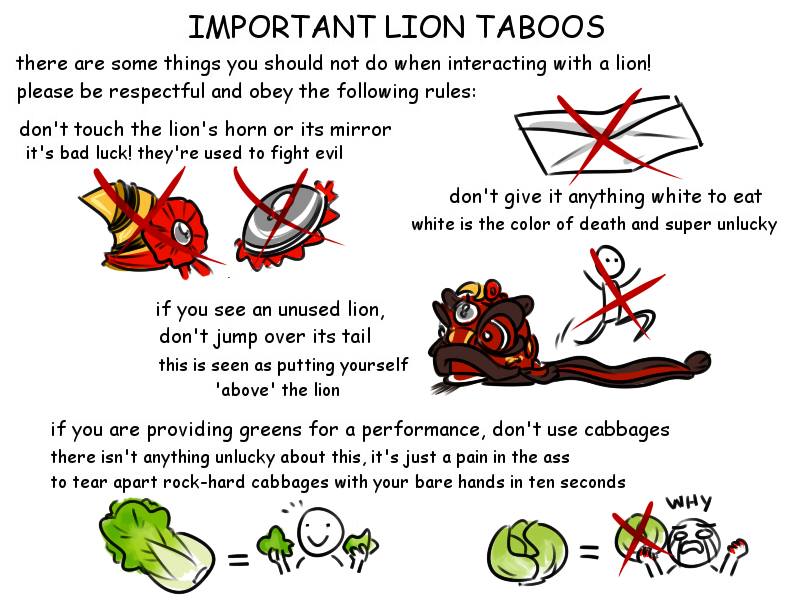 See the whole series of drawings here.
(H/T: Singapore Hequan Institute of Wushu & Lion Dance)
Top image and all images from irenydraws.tumblr.com.
If you like what you read, follow us on Facebook, Instagram, Twitter and Telegram to get the latest updates.