The Housing Development Board (HDB) said that it has a stringent framework to ensure the quality of its flats.
This media statement, released on Dec 20 and was reported by Channel NewsAsia, follows a spate of incidents the past year where BTO and DBSS owners posted photographs of poor workmanship, design flaws, or defective fittings on social media. Examples of such cases can be found here and here.
In HDB's statement, it said that its Central Audit Team performs checks at different stages of construction on all projects.
Its project directors also carry out inspections regularly to ensure that completed work adheres to approved specifications and work methods. It added that it has a "comprehensive" programme in place to manage quality.
The statement also shared the Construction Quality Assessment System (CONQUAS) score of HDB flats - 88.6 - is higher than the national average of 88.2 for 2014. According to CNA, HDB said that this puts them on par with private housing.
Imperfections, not defects
HDB acknowledged that some flats may not meet the expectations of residents and there could be issues to be addressed even after the completion of construction.
It added, however, that the majority of the feedback on flats it has received were about "surface imperfections" such as uneven tiling, hairline cracks and scratches on timber. According to the HDB, these "surface imperfections" do not affect the structural integrity and are quickly and easily rectified.
It said that imperfections were likely due to inconsistencies in workmanship quality of individual workers.
HDB added that "real defects" are things like defective lock sets, hollow tiles or damages to the window panels.
It shared that it received feedback of "defects" which turned out to be "imperfections" such as paint stains, minor variations in floor tiles, excess sealants, and scratch marks. It added that some of these are rectified by contractors out of goodwill.
Anyway, here are some examples that HDB will not consider as "real defects".
Cracks and bad painting? Imperfection!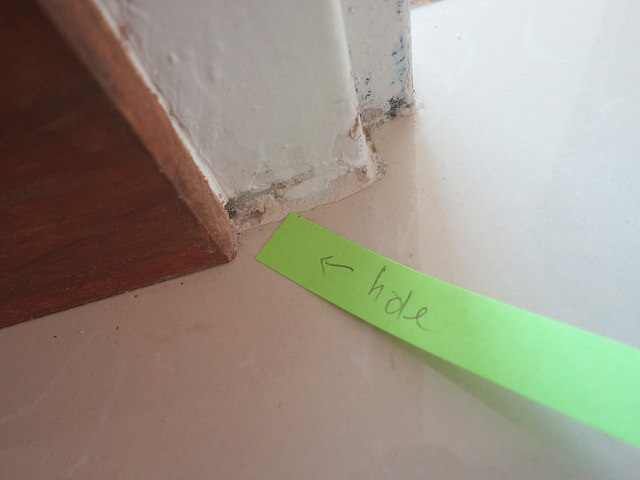 Uneven tiling? Imperfection!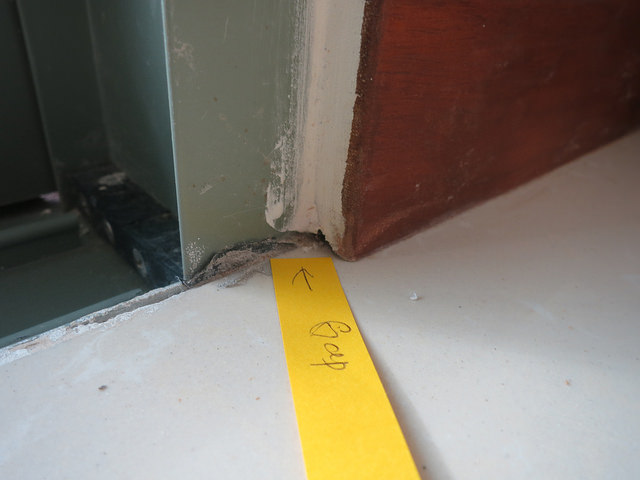 Cracks along joints? Imperfection!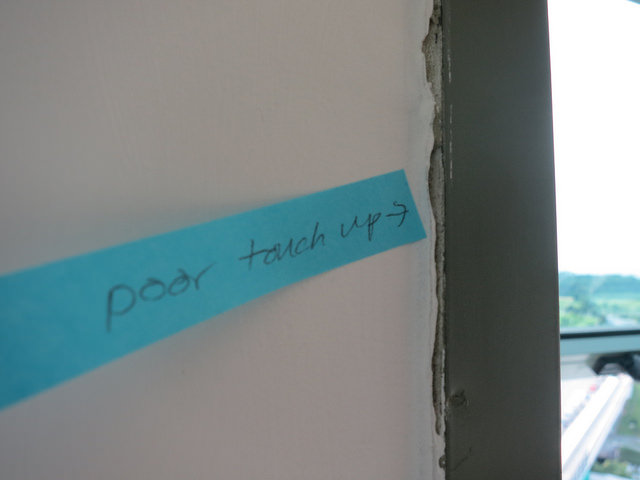 Netizens react
Comments from netizens on CNA's Facebook post of its news article on this matter reflects how some homeowners' expectations of HDB are mismatched with the reality HDB delivers:
Why are people so unhappy?
Here we try to guess why some Singaporeans are unhappy about the quality of their flats:
1. HDB flats were upgrades for the older generation of Singaporeans, but not the younger generation. 
Older generations of Singaporeans 'upgraded' into flats from kampongs and attap houses. For them, HDB flats were a major step-up - at least this is what Social Studies and National Education materials tell us.
Now the feeling of getting an "upgrade" may be rarer. New generations of Singaporeans are moving out of their parents' flats to newer flats that have been getting smaller, and getting more expensive.
Think of it this way - the four room flat you grew up in is so much bigger than the four room flat that you are purchasing now.
The inflation of HDB prices outstrip the increase in wages. HDB loans which used to take less than 20 years to clear are now generally cleared in 30 years instead.
2. Housing successes, which were touted by political leaders and the media, have raised expectations.
Although it is public housing, the success of HDB at housing the nation has increased the expectations Singaporeans have of these houses.
Heard of Pinnacle@Duxton? It is a public housing project that was the recipient of two design awards in 2010 - Best Tall Building Asia & Australasia award from the Council on Tall Buildings and Urban Habitat and the President's Design Award.
Or SkyVille and SkyTerrace@Dawson? The HDB development at Queenstown which was designed by award-winning architecture firms. The development is considered a new breed of flats provided by HDB and boasts a "Housing-in-the-Park" concept.
Time and time again, HDB's flats have been showcased as one of the success stories of Singapore and a leading example for other countries to follow.
What a way to build up expectations, no?
3. The public's changing expectations means HDB has to try and meet them.
Wanting near perfect workmanship is the next evolution of consumer expectations.
50 years ago, lifts were unheard of luxuries for flats. Then came lifts that stopped at alternate floors - those were yet another upgrade feature.
Today, lifts that stop at every floor, proper piping and sanitation are nothing more than hygiene factors.
What was good once, is not any more today. HDB will have to figure out how to deal with this.
4. Afterall, it is the biggest purchase that many Singaporeans would make. 
For many, a flat is probably the biggest purchase s/he will make. It may also be a once-in-a-life investment for many as well.
With couples waiting an average of three to five years for a new flat, they expect their future home to be of a certain standard too.
And if kicking up a fuss on social media gets things moving faster, why not, right?
5. Apparently, there is a market for defects-checking
Yes, you can actually hire someone to help you check for defects in your new homes.
Things must have gone so awry that home owners have to hire companies that specialise in defects-checking.
According to MediaCorp Five news (Dec 20), a resident paid an additional $300 for such a service. In fact, an interior design firm have seen a spike in demand for such services, from 30 enquiries in January to about 80 enquiries in December.
6. Finally and most importantly, netizens feel that HDB are merely building houses, not home. 
This is HDB's vision and mission.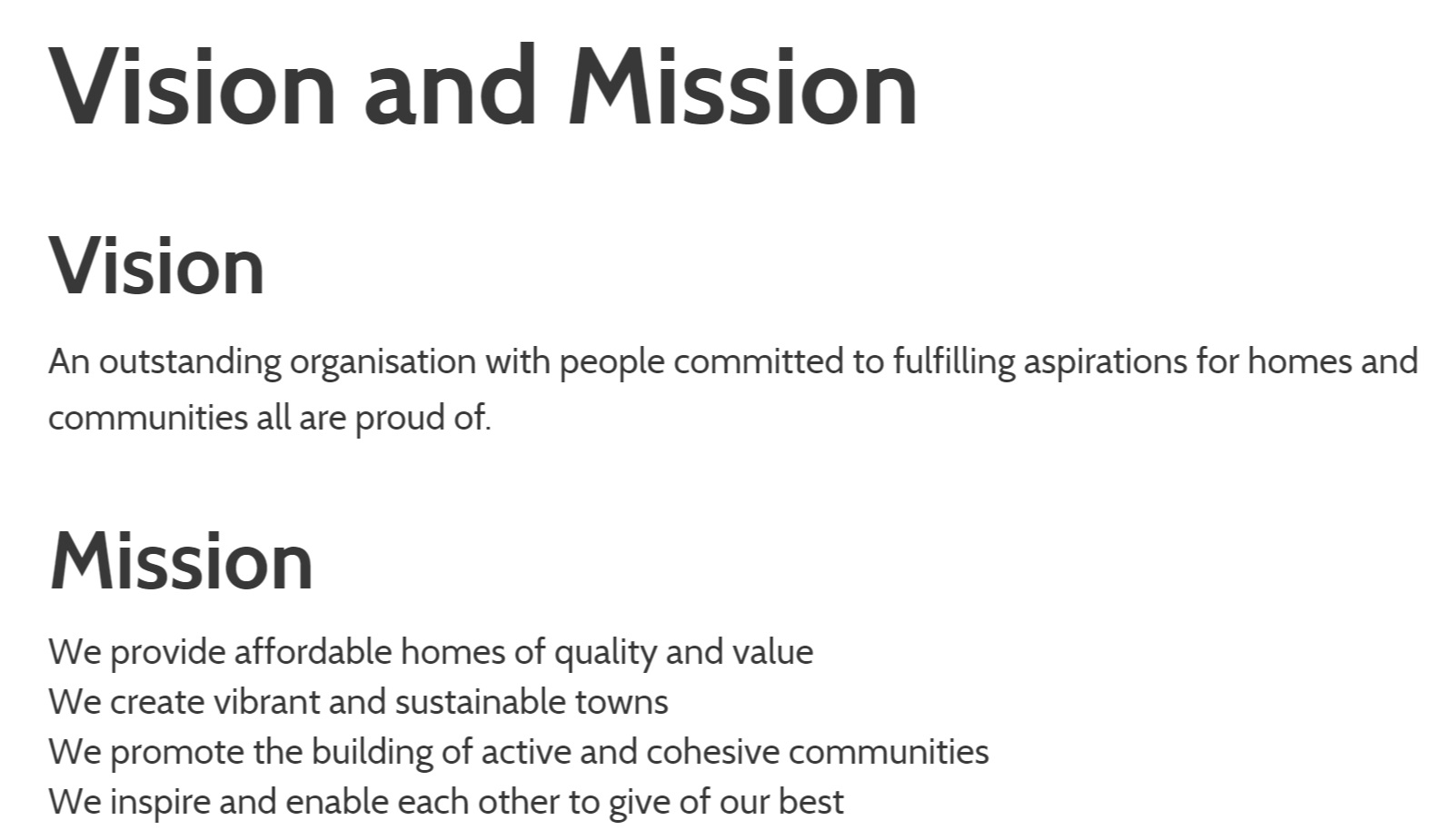 Contrast this to the two statements made by Loo Yow Khoon, HDB's Deputy Director of Building Quality Group during the CNA interview.
Statement 1: "In the past few years, HDB has ramped up projects - close to 100,000 flats. This is equivalent to building a new Clementi town". 
While Loo added that there was a comprehensive programme to manage quality from the design stage to implementation stage, feedback from homeowners online seem to tell a different story.
Is Loo implying that Singaporeans should accept lower quality of public housing because HDB has ramped up projects?
Our response? Here's a quote from economist and author Tom Friedman: "When you lose your job, the unemployment rate isn't four percent, it's 100 percent".
Even if you build 99,999 perfect flats, the Singaporean who encounters the imperfect flat will not buy HDB's reasoning of a 99.99% success rate. (Editor's note - According to the housing board, an average of one "defect" per flat was reported for projects completed in recent years).
Statement 2: "Real defects that we talk about are things like defective lock sets, hollow tiles or damages to the window panels - those are the common things we receive".
Is Loo implying that the complaints made by home-owners are not real defects?
HDB can of course classify some defects as "surface imperfections" or "minor variations". Such defects may not be as crucial to the integrity of the building.
But crucial defects or not, they are still considered defects in the eyes of a home-owner.
When such statements are made, one does not sense the spirit of HDB's vision and mission, which is to provide "affordable homes of quality and value".
If it is truly one's home, the bureaucrat would look at defects and imperfections in all seriousness.
If it is truly one's home, the bureaucrat would adopt a close to zero tolerance for all kinds of defects or surface imperfections.
While a senior bureaucrat should help the public distinguish between serious defects and minor imperfections, he should display more empathy in addressing these issues.
Otherwise, one feels that HDB is trying to house as many Singaporeans as possible, so that waiting for HDB flats do not become a political pain point for the government.
What can HDB do?
There are many touch-points in a Singaporean's flat-buying journey. HDB should interact with him/her at these points to temper his/her expectations.
HDB can do so at the show flats, when buyers collect their keys, or even pro-actively set up Facebook groups for excited BTO owners of each BTO development and lead the conversation there.
People buying their flats for the first time are probably confused too. Questions like what they should look out for, what is proper workmanship, what are considered imperfections/defects are usually unanswered or left to hearsay.
A quick search on Google of "What do I do after collecting my BTO keys" gives close to useless results.
The closest official source is this: Buying a new HDB flat: A first-timer's guide. And it does nothing for someone wondering if their flat is in acceptable condition or not.
For instance, the Building Service Centres (BSC), which have been established in new HDB housing projects since 2005, can play more active roles in providing advice for new home owners
If HDB wants to temper expectations of new flats, a comprehensive visual guide to say what are defects/imperfections for first-time owners would be a good place to start.
A media statement just doesn't cut it.
If you like what you read, follow us on Facebook and Twitter to get the latest updates.
If you like what you read, follow us on Facebook, Instagram, Twitter and Telegram to get the latest updates.