Who are Singapore's Pioneer Generation?
We usually think of the Pioneer Generation as old uncles and aunties relaxing at home listening to Rediffusion and using their CHAS (Community Health Assist Scheme) cards at the doctor's.
We also admire the Pioneer Generation as the forefathers and founding leaders who made Singapore what it is today (read: from scratch).
But this will be discounting many foreign-born thinkers and leaders who provided big ideas for Singapore and made even bigger impact with what they left behind.
50 foreign-born personalities - industrialists, artists, historians and entrepreneurs - have been celebrated in think tank Institute of Policy Studies' (IPS) latest book, Not Born In Singapore.
According to IPS, these personalities are selected because 1) they are not born in Singapore but "came here for a brief sojourn or to plant roots for the long term"; 2) their contributions were made after Singapore's independence; and 3) their accomplishments enhanced Singapore's reputation.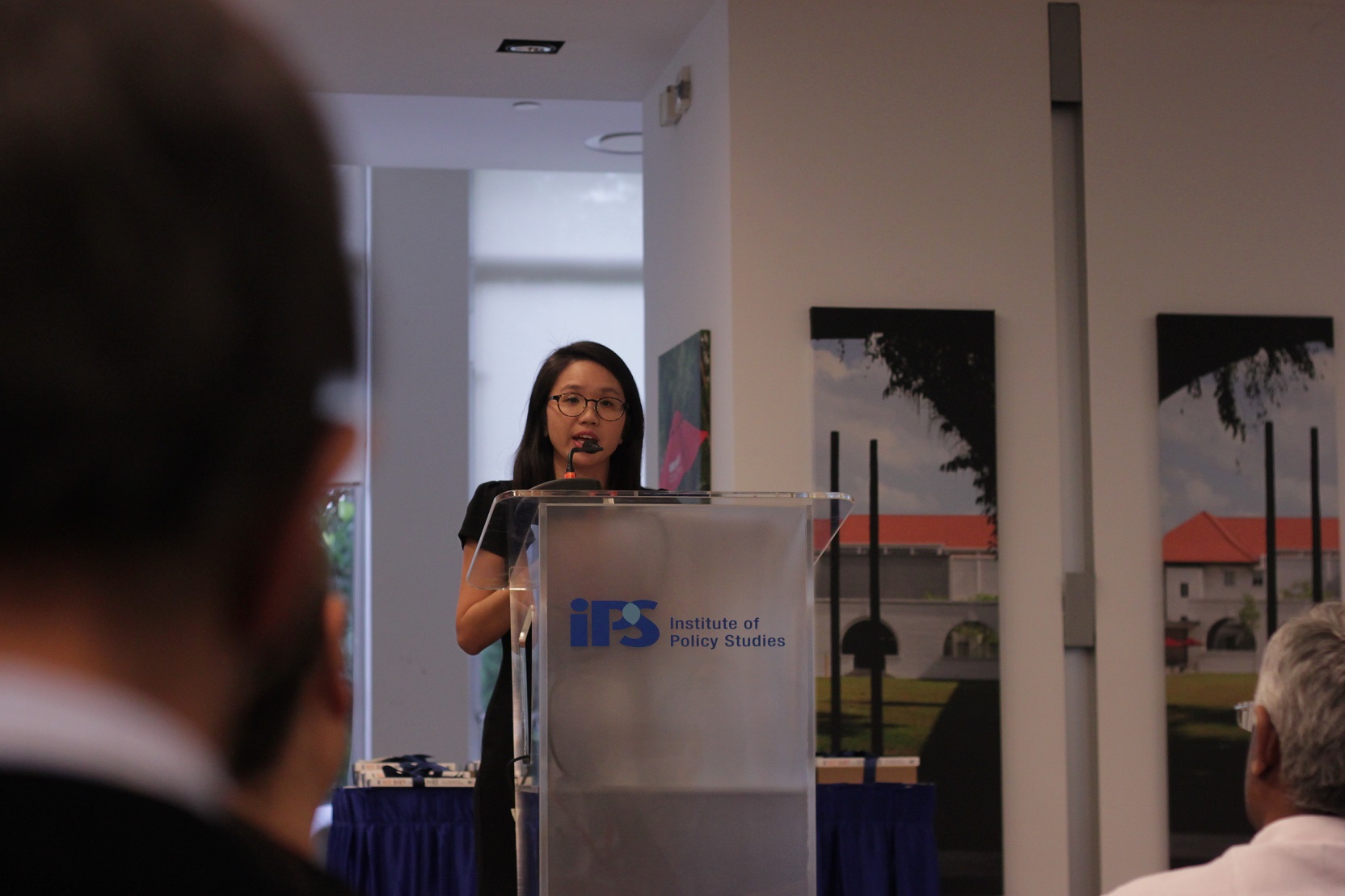 Here are six foreign-born personalities that shaped Singapore the way it is today:
1. The man who created the iconic Singapore Girl 
" width="420" height="315" frameborder="0" allowfullscreen="allowfullscreen">
The Singapore Girl and her sarong kebaya is well-known to Singaporeans and the world, even to people who've probably never flown in their life. But do you know that the father of the Singapore Girl is actually a British ad-man?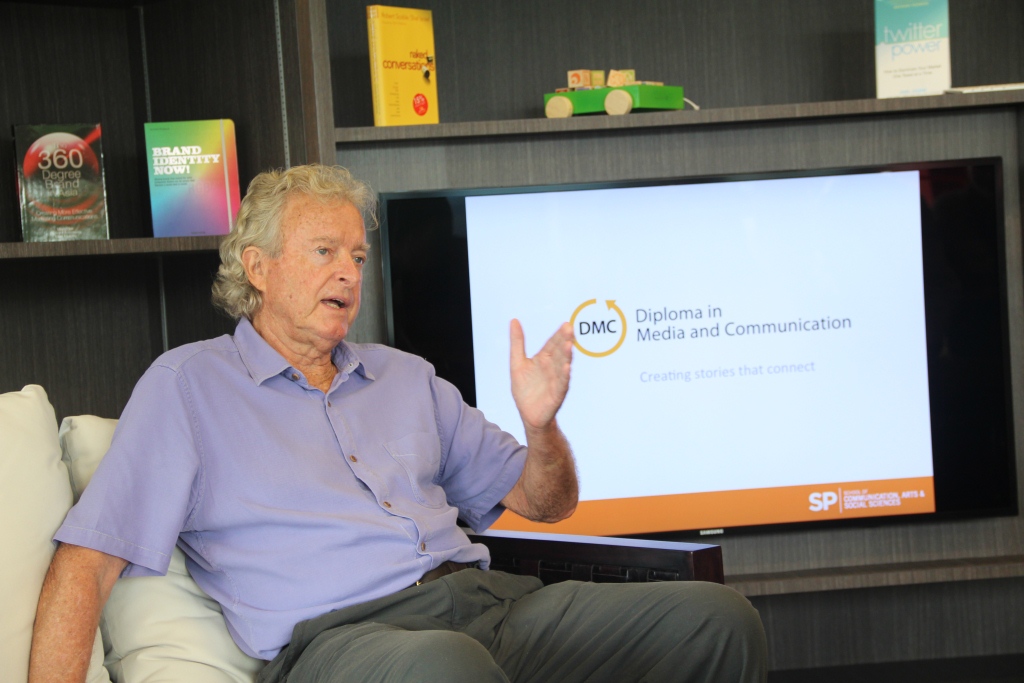 Ian Batey - who created the icon of Singapore Airlines - found himself out of a job when Malaysia-Singapore Airlines broke up in 1972. He decided to strike it out on his own by pitching to Singapore Airlines. His brazen pitch - especially his promise to rebate all his commission if he failed - won over the SIA management.
In a time where airline ads were focused on safety, Batey's ads appealed to the in-flight service with the Singapore Girl's feminine charm. It stuck - and other airlines soon adopted the same strategy.
2. The man behind Singapore Inc
If you paid attention in Social Studies, you would probably have heard of this man, who, in 1960, only knew that we were going down the proverbial drain from newspaper articles of the time.
And these are the things Dutch economist Albert Winsemius did and are true:
1. Of the 31 years Lee Kuan Yew was Prime Minister, Winsemius spent 23 years unpaid as chief economic adviser, until he stepped down in 1984.
2. Based overseas, he followed Singapore's developments by getting The Straits Times via airmail.
3. He reads Straits Times Recruit (job ads) more closely than any local job hunters - he asked his grandson to track the quantity of job advertisements because he believed this told him more about the state of the economy than official statistics.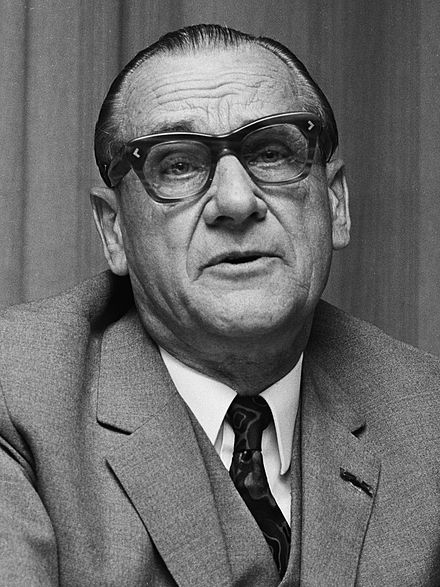 The Dutch economist first visited Singapore when he led the United Nations Industrial Survey Mission to examine our potential for industrialisation.
Back then, we were a city of 2 million people and 14% of Singaporeans were unemployed, mostly unskilled. Winsemius quickly identified several industries that would absorb the spare manpower: things like ship-breaking and garment manufacturing.
Winsemius also told our then-PM Lee that he had to most urgently eliminate the communists. Two years later, Operation Coldstore occurred.
Despite the slightly darker advice, Winsemius had faith that Singaporeans could make it. In his report, he concluded that Singapore had the 'basic assets' for industrialisation, and that Singaporeans then had a high aptitude to work in manufacturing. His team also noted that there were a number of small enterprises that were involved in the local manufacturing industry, but lacked the ability to scale.
Upon his death in 1996, Lee wrote in Winsemius' eulogy:
"He was very good at figures, and had a knack for getting to grips with the basic issues, ignoring the mass of details. Most of all, he was wise and canny. (…) It was Singapore's good fortune that he took a deep and personal interest in Singapore's development. Singapore, and I personally, are indebted to him for the time, energy and devotion he gave to Singapore."
3. The man behind our MRT system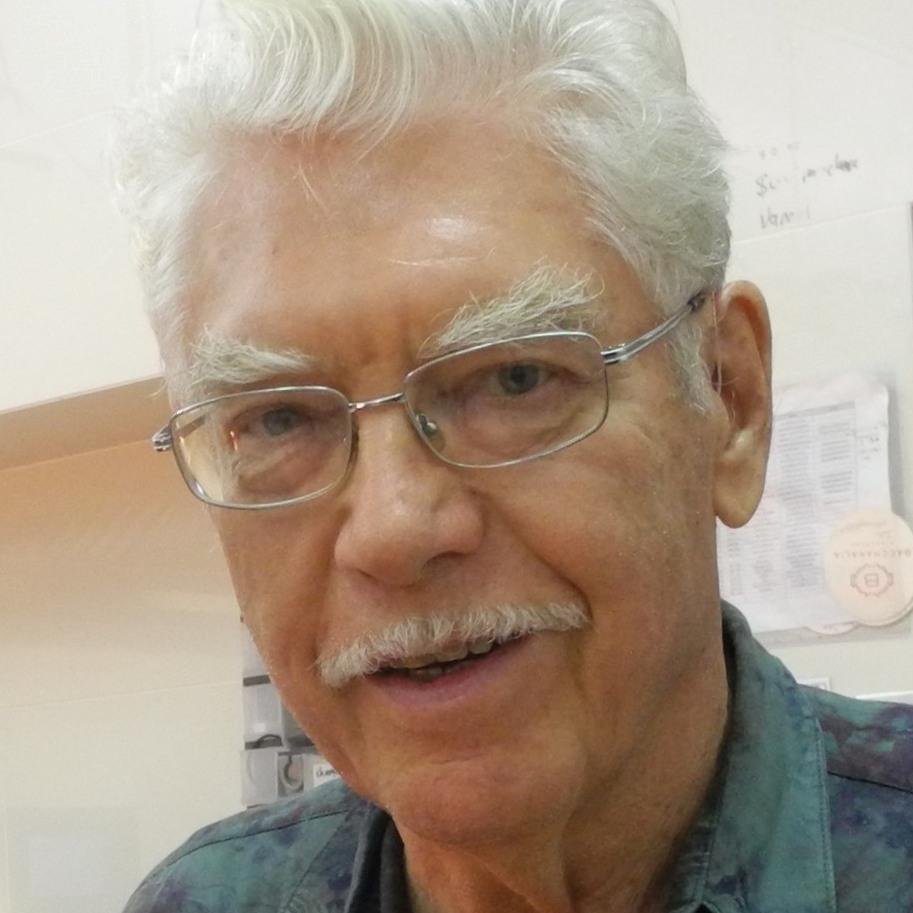 Everyone complains about MRT breakdowns, because of our heavy reliance on it. But no one really complains that our MRT system is inefficient, thanks to Swiss transport planner Bruno Wildermuth, who convinced our government to build the MRT, then a very much controversial idea.
Back in 1980, the question 'MRT or Bus?' was a very tenuous and a potentially expensive one. Plans for the North-South and East-West Line was calculated to cost nearly $5 billion, and a team from Harvard University had concluded that a restructured all-bus system was capable of driving us forward.
When the MRT system was approved, Wildermuth joined the MRT Corporation as a member of the team that built the 67 kilometers of line ahead of schedule and below budget. Wildermuth also helped to set up an integrated ticketing system between bus and MRT services.
In the wake of a series of breakdowns in our rail history in December 2011 - which was only eclipsed by this year's enormous breakdown on July 2015 - Wildermuth called for an independent assessment on the state of the rail network.
4. The woman who compiled our history - and helped us get Pedra Branca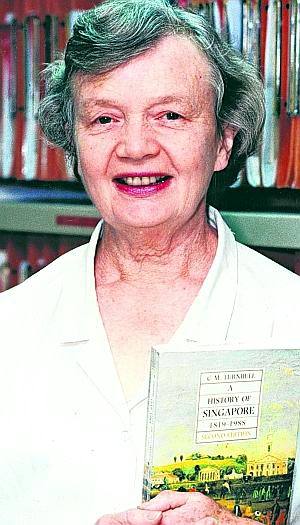 History students will certainly know about Mary Turnbull's A History of Singapore.
What they wouldn't know - A previous book by Turnbull - The Straits Settlements, 1826-67: Indian Presidency to Crown Colony was used by Singapore to argue why Singapore should have sovereignty over Pedra Branca in the International Court of Justice.
According to Not Born In Singapore, Turnbull found that it was difficult to get a job after graduating in a post-war London. The story goes that she went into the public service appointments office and asked if they had a job far away where the sun shone. She got a job as an Administrative Officer in the Malayan Civil Service in Kuala Lumpur - a place that she had no clue about.
Post-war Malaya (and the British Empire) was incredibly sexist - as it was culturally unacceptable for locals to work under a woman at that time. Turnbull found her opportunities limited, and thus, when her civil service duties were completed in 1955, she left for an academic position in NUS' predecessor, the University of Malaya in Singapore, where she dug deep into Singapore history.
Turnbull died of heart failure in 2008. In one of her interviews, she said that her time in Singapore and Kuala Lumpur were the "19 most exciting years to be in the two countries".
5. The man who is more NTUC than NTUC.
When people think of our trade union NTUC, they usually think of the ubiquitous supermarket NTUC Fairprice, and the NTUC's insurance arm, NTUC Income.
We have Thomas Harold Elliott to thank, as the British professor was instrumental in formulating the blueprints of these social enterprises – NTUC Income, NTUC Welcome (now known as NTUC FairPrice), NTUC Comfort – that benefit the rank and file workers.
Elliott, who witnessed the suffering of apartheid in South Africa after the war, became a staunch anti-colonialist who helped Lee negotiate better terms from their colonial employers. When the People's Action Party (PAP) was formed in 1954, Elliot joined it as it "was the only party in Singapore with honesty and integrity".
After independence in 1965, Elliot believed that labour strikes would be dampen Singapore's economic growth, and suggested that unions should give trust in the tripartite system we now know, between workers, employers and the government.
When Elliott died of a heart attack in 1997, then NTUC secretary-general Devan Nair said that he and his colleagues felt "amputated".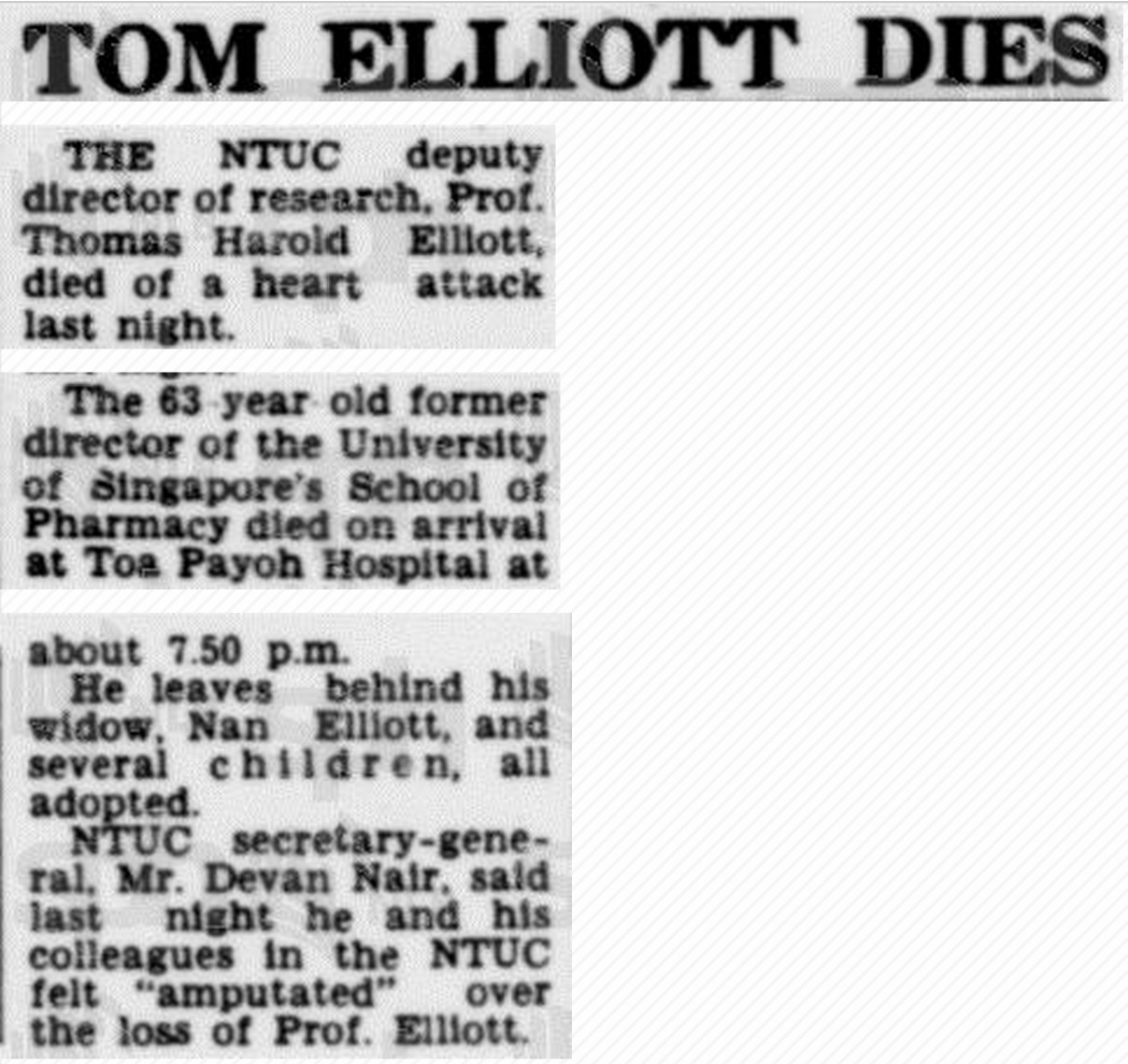 6. The man who made the SAF into what it is today
It's no secret that the Singapore Armed Forces started with an Israeli element to it.
And we thank the late Brigadier-General Yaakov Elazari for his generosity.
According to Not Born In Singapore, Elazari was "deeply moved" by Singapore's "nation-building endeavour as it was similar to what Israel had experienced". He was slated to command a brigade before moving to Singapore and missed a chance to do so in the IDF when he returned.
The "deep, dark, secret love affair", as Amnon Barzilai, a journalist for the Israeli newspaper Haaretz describes it, started on Christmas Eve, 1965.
A group of 'Mexicans' - an Israeli military mission led by then-Colonel Elazari - planned a preparatory course for a new batch of SAFTI instructors, who in turn, went on to become key staff officers, company commanders and platoon instructors.
Elazari was also instrumental in setting up the reservist model that we have today. He subsequently left the military to start his own trading business in computers. Elazari developed heart problems and died in June 1989.
Not Born In Singapore: Fifty Personalities who Shaped the Nation is available here and at all major bookstores in Singapore. Check out our Facebook page (have you liked it yet?) to win one of the five free signed copies!
If you like what you read, follow us on Facebook and Twitter to get the latest updates.
If you like what you read, follow us on Facebook, Instagram, Twitter and Telegram to get the latest updates.