After the long-anticipated guilty verdict of the more than three-year-long City Harvest Church leaders' trial involving some S$50.6 million of its building funds, founder Kong Hee's wife, singer and new church leader Sun Ho has taken to Facebook with a statement in response.
Here it is in full:
Here's the gist:
- That the church is disappointed by the outcome;
- She stopped short of saying any of them would appeal the verdict (so far only Sharon Tan and Chew Eng Han have indicated their plans to do so), but would be "studying the judgment intently" and will take advice from their lawyers;
- "As was the case throughout these past three years of court trial, and the earlier two years of investigation, we have placed our faith in God and trust that whatever the outcome, He will use it for our good";
- She shared that City Harvest Church has been run by a new management team and board since 2012, seemingly called "CHC 2.0":
"God is making us stronger, purer and more mature as a congregation."
- She also shared that "many of our friends and churches around the world are interceding fervently" for the church; and most interestingly,
- She sought continued prayers for all six men and women, including former fund manager Chew Eng Han, who left the church and more or less turned against them in 2013.
Ho's statement was greeted with support from her church members: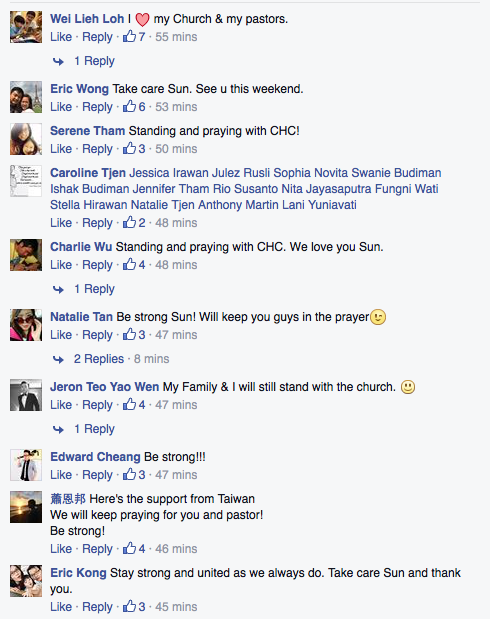 But of course, it was not without its share of dissenters and trolls: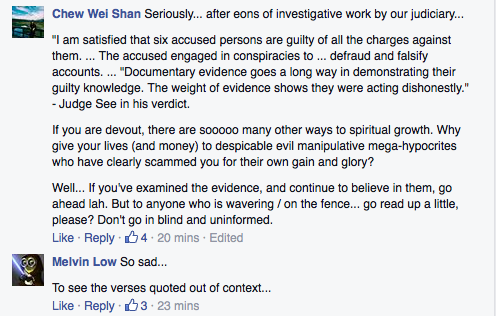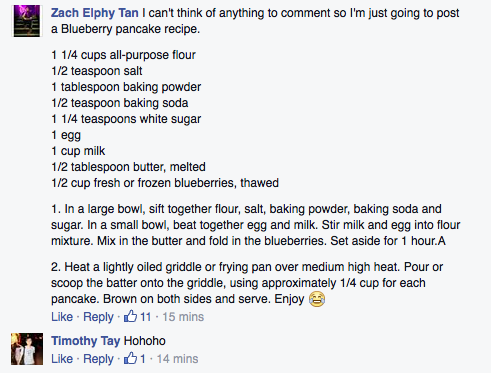 That pancake recipe, worth trying perhaps.
Top photo from Sun Ho's Instagram account.
If you like what you read, follow us on Facebook and Twitter to get the latest updates.