Last week, there was this commentary in The Straits Times by Singapore Ambassador-at-large and Ministry of Foreign Affairs Policy Advisor Bilahari Kausikan that ruffled more than a few feathers among our friends across the causeway: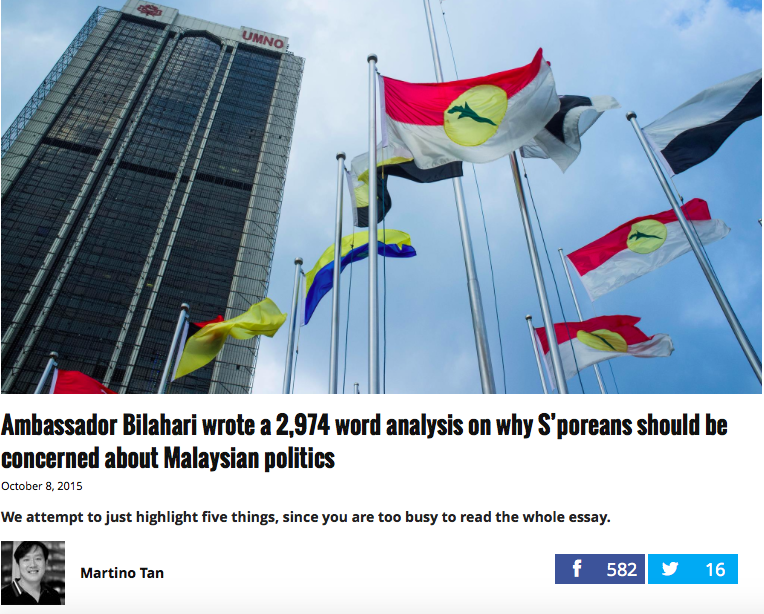 We also shared the views of the folks whose feathers were ruffled (i.e. Malaysian opposition member of parliament Tony Pua):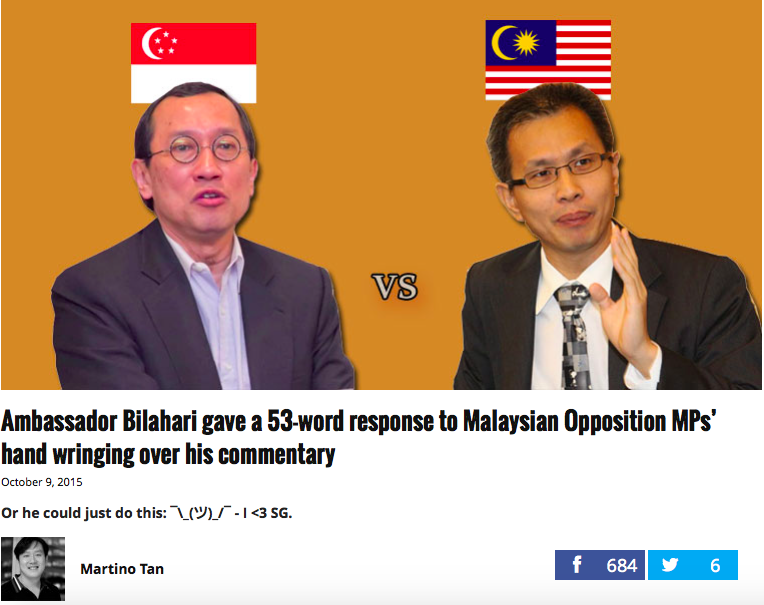 After hearing from Pua, who said Bilahari made Singapore look like "the mercenary prick of Southeast Asia", Bilahari responded on his own Facebook page, saying:
Only trouble is, the guy Bilahari quoted is pretty much Malaysia's equivalent of Singapore's Bryan Ti or Jason Chua Chin Seng of Fabrications of the PAP online fame.
In Pua's words, he is "the infamous BN troll, 'Lim Sian See', a fictional Facebook character who appears to know 1MDB better than Arul Kanda, only to be proven wrong repeatedly".
(Arul Kanda, by the way, is the President and Group Executive Director of 1MDB.) Anyway, here's a sampling of Lim's Facebook posts: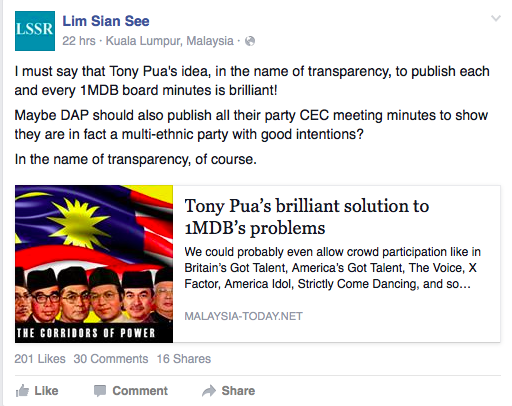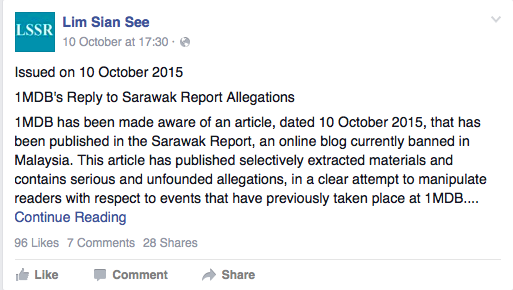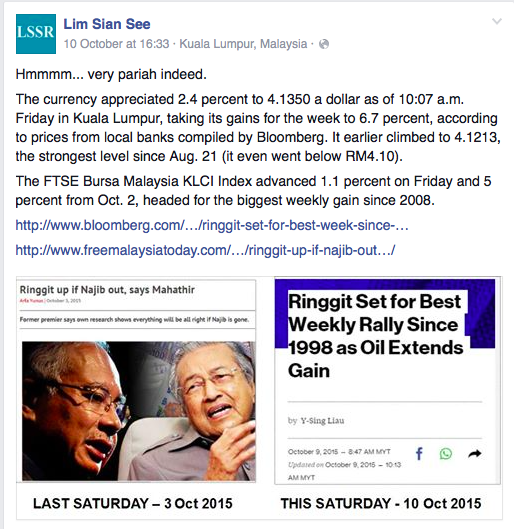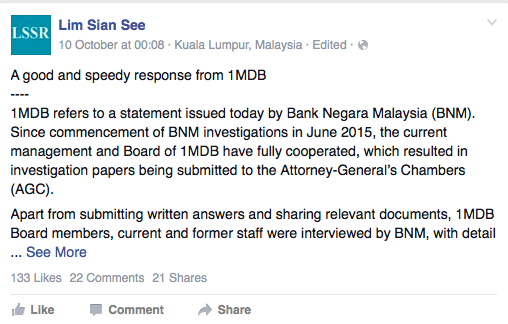 Here's what Pua said, with LOLs for impact:
Singapore Ambassador-at-large just can't let it go. LOL.Now he calls me 'rude', 'crude' and 'incoherent',...
Posted by Tony Pua on Sunday, 11 October 2015