All photos by Edwin Koo.
He runs from house to house to cover ground during the hustings.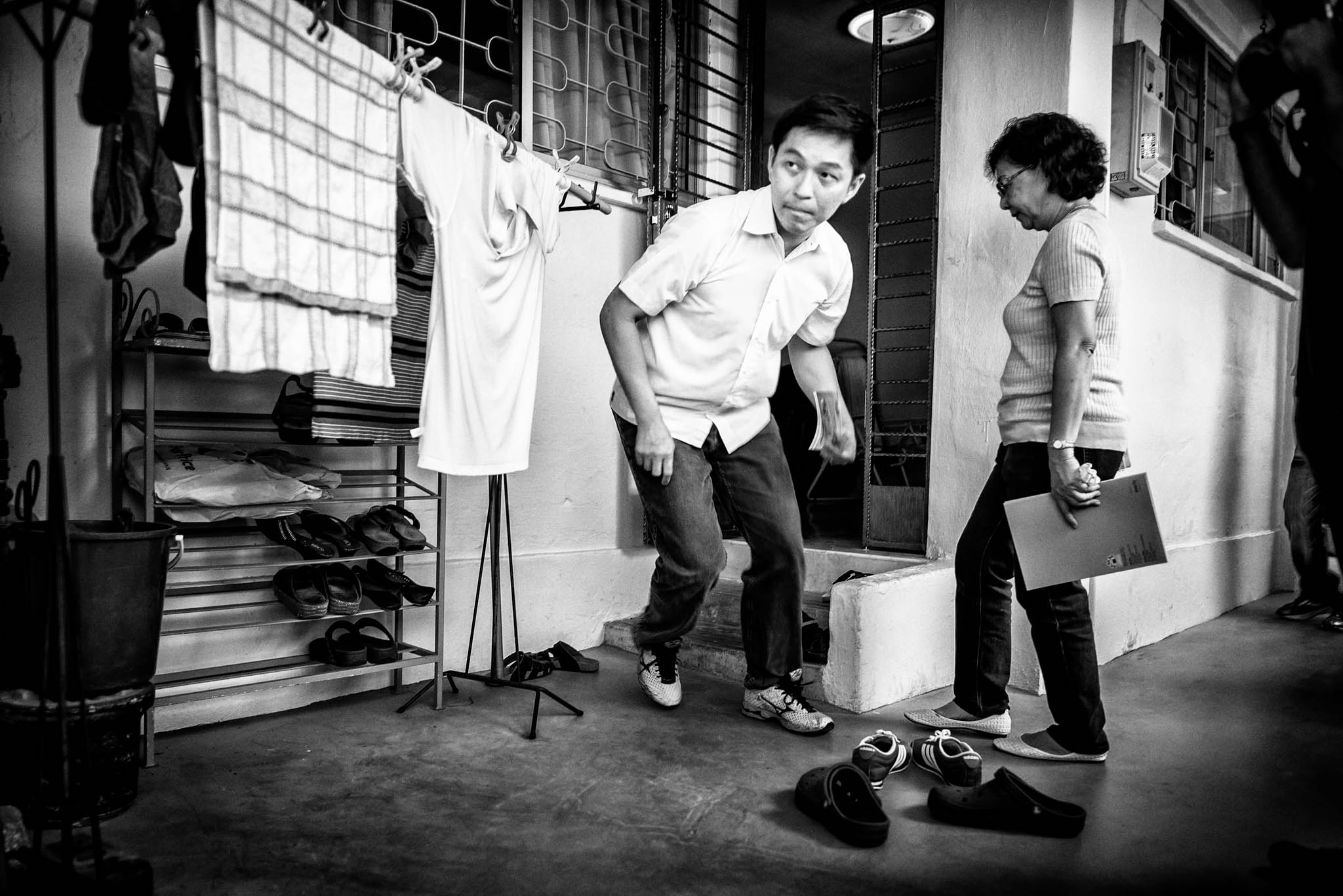 He could change from his party whites to his casual attire within the span of his 20-minute journey to meet the Mothership.sg team last Saturday.
He helps the less privileged and disadvantaged in his role as the Minister for Social and Family Development.
Is Tan busy? Or was that a rhetorical question similar to "Is the Pope Catholic?"
Tan, 46, sat down with the Mothership.sg team after the People's Action Party Manifesto launch on Aug. 29 on for drinks at a Teochew porridge hawker centre.
We spoke about what he has learnt from Emeritus Senior Minister Goh Chok Tong, his political highlights, his election strategy, and his favourite food.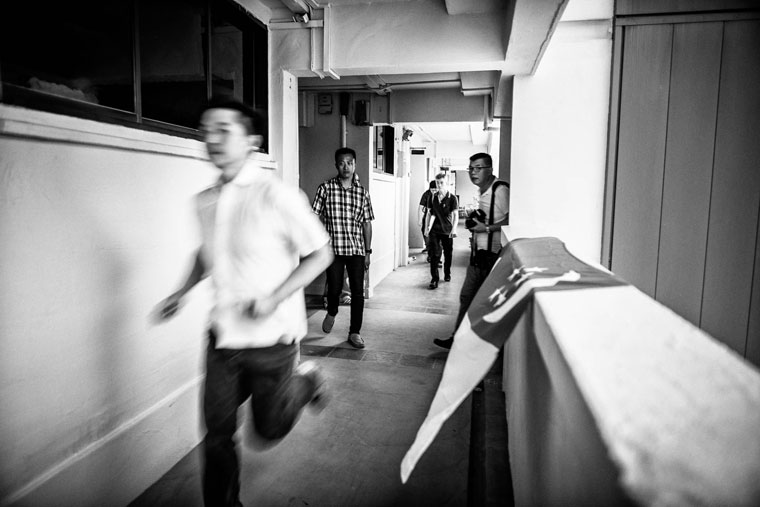 1. What has been the highlight of the last four years you were in politics?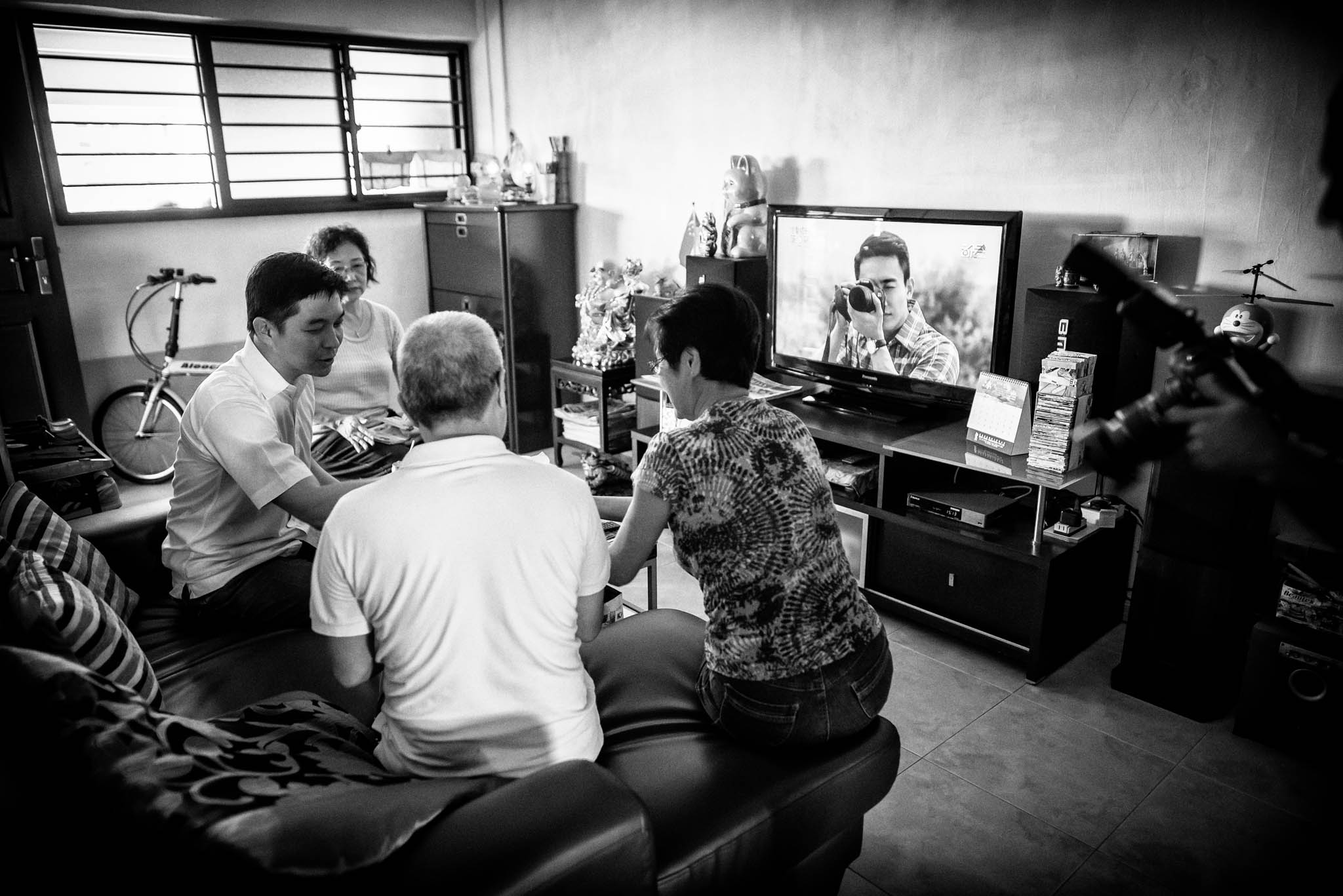 I really enjoy my work as an MP, which has an impact on my work as a minister as well. I get to interact with residents from different areas, from the landed properties to the rental flats. Meeting residents is meaningful work. I don't rush through house visits as it gives me enjoyment to talk to people, which is curious, because I am by nature a reserved person.
I am able to help resolve resident issues and I find that really enriching. It has instructed me in my work in MOM (Ministry of Manpower), which in many ways is a "social ministry", as well as in MSF. A number of my residents are low wage workers and understanding their concerns helped shape a number of our policies.
Actually it is not just one highlight but it's the whole experience of meeting and talking to people and helping them that reinforces what I do.
2. How have your house visits differed from four years ago?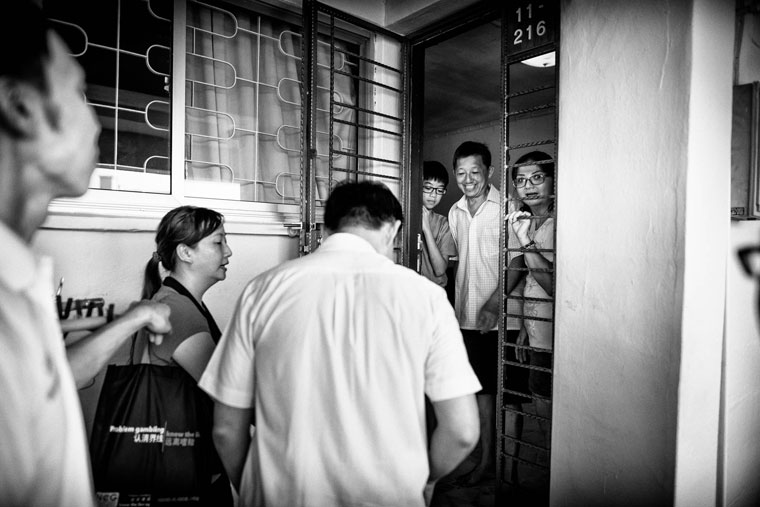 During the campaigning for the last election, I visited one resident and I got scolded. 'You people only come here once every five years during election and I never see you the rest of the time.' I was taken aback because it was my first time walking the ground.
And the next time I visited the street, the same resident came up to me and I thought, 'Oh no, going to get scolded again'. But it turned out she cooked mee siam for me. And now she is one of my grassroots members.
Of course, people don't cook mee siam for me every house visit.
But my KPI for myself now after that incident is to make sure that residents never say that they never see me at all. I make it a point to talk to as many residents as I can. And to also leave a calling card behind even if residents are not home. Generally, the reception has been warm and hospitable.
3. Do younger residents come up to you because they see that you are active on social media?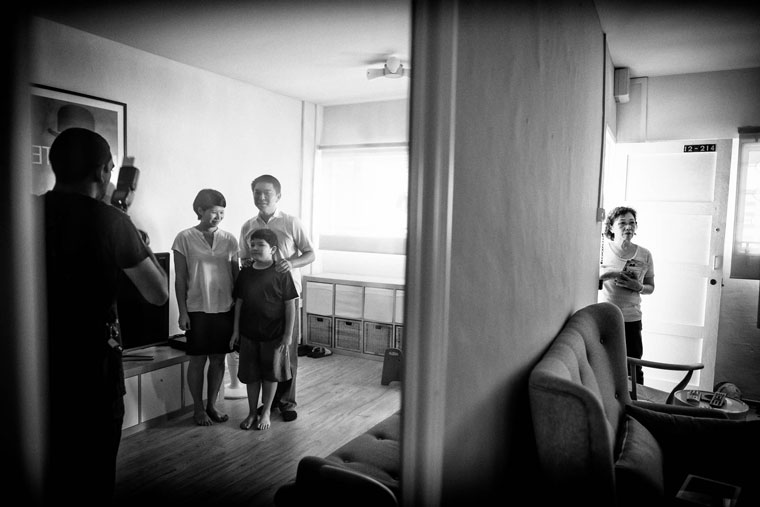 Not just young ones, older folks these days are on social media and they will come up to me and chat about what I posted on Facebook.
In fact, the young ones are sometimes more shy - some of them will be in their room.
Some of these residents just want to chat and it is energising and very enriching. And when they get comfortable over time they will tell you about their issues. This is very important and it helps me in my work.
4. Are you looking forward to the upcoming electoral battle?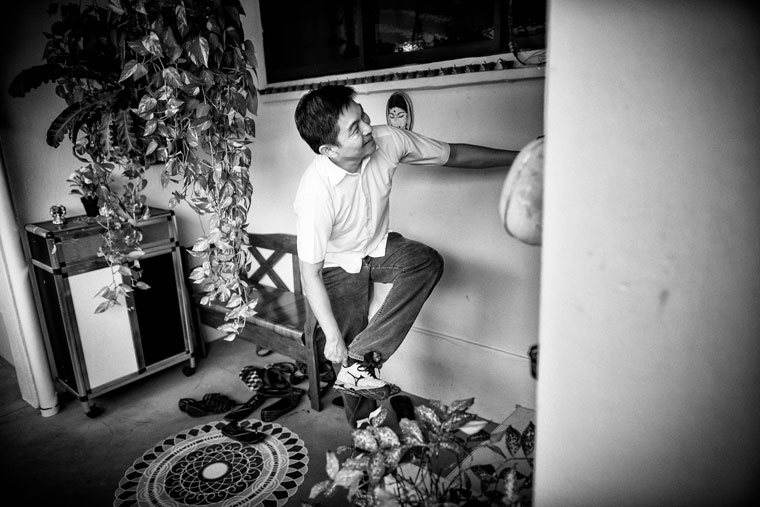 The truth is, the work has to be continuous.
People ask me 'what is your strategy, what are you going to do differently now that it's a different party (Workers' Party) coming?'
My answer is, 'The campaign is the last four years and the work, in fact, is continuous'. If your focus is that this is my responsibility, this is for the people, this is how we look out for different groups in society, it almost doesn't matter which party is contesting. If you don't do your job for the people, you are finished.
And you really need to continue the work, day in day out, week in week out, as best as you can.
Of course during the GE, there is a heightened focus. There will be a few more interviews like this, because the media will be interested.
There is an opportunity to talk about who you are, what you believe in, share about what you have been doing.
Ultimately, it is about building communities. It's about looking out for each other.
It must be about building a Singapore that is worth fighting for.
5. Do you think you have changed over the last four years?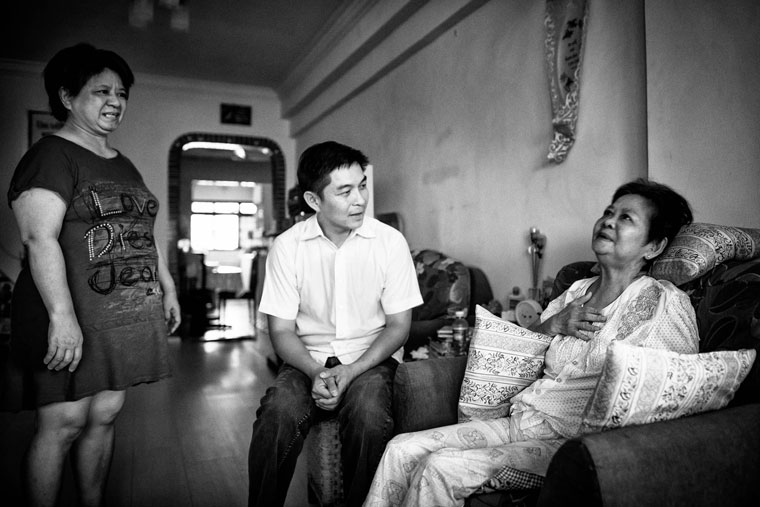 What I learnt in the SAF about leadership was the importance in engagement and how you inspire others to go the extra mile. It is the same now. You need to lead well in your Ministry as well as with your own local community.
I see the value in working with the community early in order to shape things together. Doing it early rather than doing it downstream, when plans have been laid and changes will be difficult to be made. You engage when the slate is cleaner. It's messier and will take more time, a lot more consultation, but the beauty is that more people are involved. You can have better outcomes.
The approach must be this: In my own small way, if I can contribute to change in society, even if not at the national level, then at least in my personal capacity and at the local level.
Building a nation is really about starting with the foundation components of family and community. It is all about relationships at that ground level and it builds up from there.
Reaching out to help the disadvantaged changes the individuals and you will learn to be circumspect about your own situation.
And if it is to get people together to do something for the community, it changes the people involved.
6. How is it like these days carrying out policies?
Not easy because expectations are high. But I really want to pay tribute to the people behind the scenes and the civil servants who endeavour to do their best. If you get to know many of them, you will realise that many endeavour to do their best.
It is also very clear that you will not be able to please everyone. Not everyone will agree with you. You gather views and opinions, but in the end, someone has to make the judgment call. Being involved in making policy is so dynamic, you don't just turn dials – I want two percent productivity growth, one per cent unemployment etc. You need to sense make what you have and come out with solutions.
And don't be mistaken, it is difficult and messier but it (feedback) is not a polling effort. The role of the government, if chosen, is given the mandate to lead and make decisions on behalf of the people. But you must also carry the ground, you have to explain. And explanation is difficult because every piece of information is competing for attention. And it boils down to trust. We must be able to inspire trust in the way we communicate, in the way we conduct ourselves.
7. How do you see the party adapting to the changing needs of Singaporeans?
The thing that really struck me is the diversity in the Cabinet. I don't think we are a party that controls what we say. The prime minister generally respects the space where you need to say what you need to say. I very much appreciate that.
If you feel strongly about something, you should speak up.
8. What is your position? Are you left or right on the political spectrum?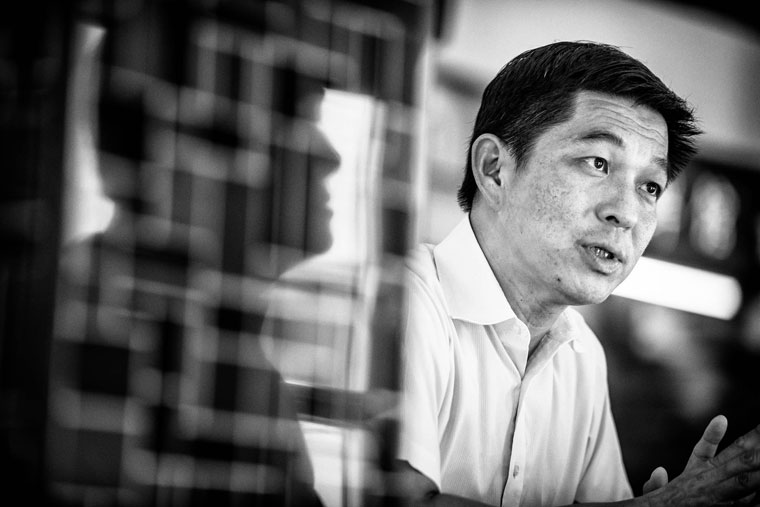 We all use "labels" and sometimes I don't find them very useful. What does "left" mean? It is very relative, for your "left" could be my "right".
What is my position?
My position is that you must not be party first. My focus must be on Singapore and Singaporeans. Everything that you do must lead to making things better for Singaporean and Singapore, for the present and future.
Sometimes people say, 'You make policies for foreigners, and I'm like, why would I make policies for foreigners? The concern is Singapore and Singaporeans. Foreigners don't even vote for me.'
Above all, my concern must be for Singaporeans and how to deal with the present and future.
And as a voter, you need to decide which party best represents your best interests. And if the party strays from your interest then you think very hard if it's a party you want to support.
9. You're the anchor minister in Marine Parade GRC. Can you share what you learn from ESM Goh Chok Tong?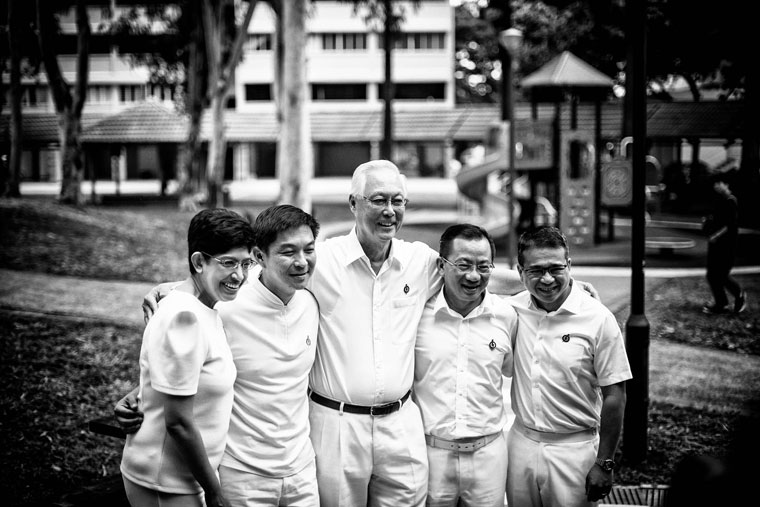 He is very caring and has a sense of humour. You can tell from the little things that he does. He is very senior in public office for many years. He is looking out for people (grassroots leaders, activists, security officers) that don't get seen or reported. It's the little considerations for people and he doesn't take people for granted.
That to me is important. It keeps you grounded and not lose sense of yourself in the process, because at the end of the day it is about the people. Watching him in action (as a role model) is a reminder. It's about treating people with decency and respect. You don't forget that.
Any advice he has given you for this GE?
Well, I know I'm supposed to be the anchor Minister, but the truth is we operate as a team. You collaborate, you email each other, you whatsapp each other. We discuss, we meet up, we talk about our options and everybody chips in. It's not as if the anchor Minister decides, and that's it. Very collegiate. Unless it's a very weak team and you need a "heroic leader" to call the shots.
Actually, you are just first among equals. You just play a more active role coordinating and take the lead to make the final call, shaping the various events. Our conclusion is we stay focused, what we are doing doesn't change, we have been doing things for years. We didn't do it just because it is GE. We will put it to the people and let them decide.
10. We ask this question to every person we're interviewing for this GE — if you were a Singapore hawker food dish, which would you be and why?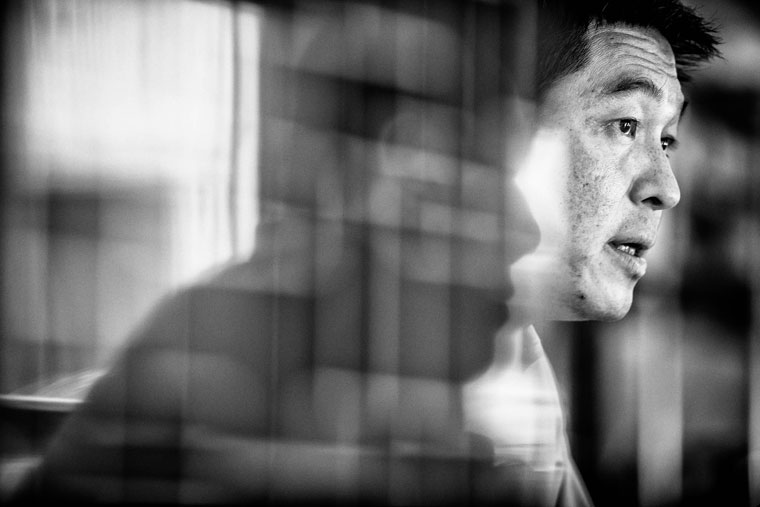 Chicken rice, because I am Hainanese. It can be steamed or roasted, depending on my mood.
I used to like breast meat, which is usually the worst. And my family members will take the drum sticks. Now I realise what I've been missing out!
Chicken rice is my reference food. There are few reference dishes in a hawker centre - bah chok mee is the other one.
It is not a simple dish. I learnt how to cook it from my mom - you have to scrape off the fats to go into the rice. And I realise it is not healthy but there is a lot of effort that goes into the rice and chilli.
I've not been back to Hainan island, but I've been told the chicken rice in Singapore is better. And that's the beauty of it. Singapore is a hodgepodge of influences and things get assimilated and improved over time. This just shows that something may come from somewhere else, but we can make it better and build our own heritage.
Click here to go to our GE2015 microsite for the juiciest election-related news on Mothership.sg.
If you like what you read, follow us on Facebook, Instagram, Twitter and Telegram to get the latest updates.