On today's Slow News Sunday: Two public relations types, Natasha Zhao, 29, and Freda Kwok, 27, have come out publicly to claim credit for PAP's General Election 2015 victory.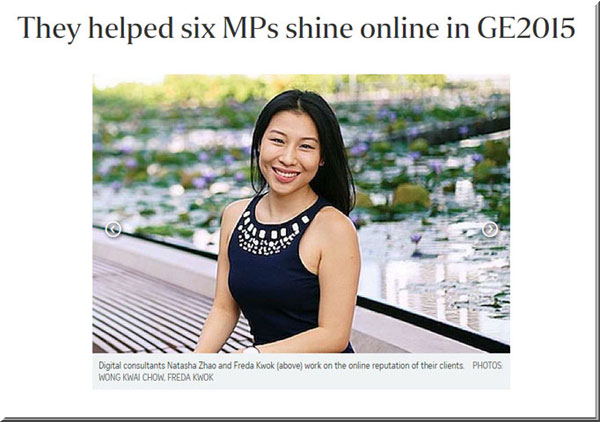 It was reported that among their clients are six People's Action Party (PAP) MPs, "three of them holding ministerial portfolios, including one Senior Minister of State". [Note to Sunday Times - What are "ministerial portfolios"? Maybe ST is referring to MPs who hold political office?]
Both women hail from QED consulting and declined to reveal how much the MPs paid them, even though it is understood that hourly rates for the types of services they offer can cost up to $150 an hour.
According to The Sunday Times (Sept. 27, 2015):
This month's election results were a culmination of a year's hard work for the MPs who hired them. All six clients were elected. "We worked on their online reputation," says Ms Zhao. "A good digital engagement plan is best implemented early, during times of peace."
Without further ado, here are 4 other reasons why besides breaking the cardinal rule of Public Relations -- which is to never talk about yourself -- this article is itself very poor public relations:
1. Not only are the PR women claiming credit for PAP's strong showing at the polls, they are now cashing in on it.
The Sunday Times article quoted an unnamed PAP candidate -- who is referred to as a "her" -- which signals there are unpleasant ramifications to being named as the one who hired help.
And the fact that they actually got the PAP candidate to go on record to be interviewed by the mainstream media, showed that they did not advise their client well.
Now, everyone will be curious to find out which six PAP candidates had quite a bit of moolah to burn just to win in the GE.
2. Using a bit of online sleuthing, we attempt a guess at the PAP candidates who hired their help.
Take Zhao for example.
Her Facebook profile indicated that she "liked" three PAP politicians.
One would assume that a Singaporean would follow PAP social media influencers  such as PM Lee Hsien Loong (865k FB fans), Foreign Affairs Minister K Shanmugam (83k FB fans), and Social and Family Development Minister Tan Chuan-Jin (64k FB fans).
Nope, Zhao "liked" Senior Minister of State (SMS) Amy Khor (16k FB fans), Zainudin Nordin (10k FB fans), Darryl David (7.8k FB fans).
What an eclectic choice of PAP MPs and ex MP to support.
Why did Zhao "like" former Mayor and Bishan-Toa Payoh MP Zainudin? He sits on the advisory board of QED consulting (which makes one go hmmm... but let's move on).
And SMS Amy Khor and Ang Mo Kio GRC MP Darryl David?
Anyway, QED founder Ryan Lim re-tweeted a GE-related news (just one) over the months of August and September.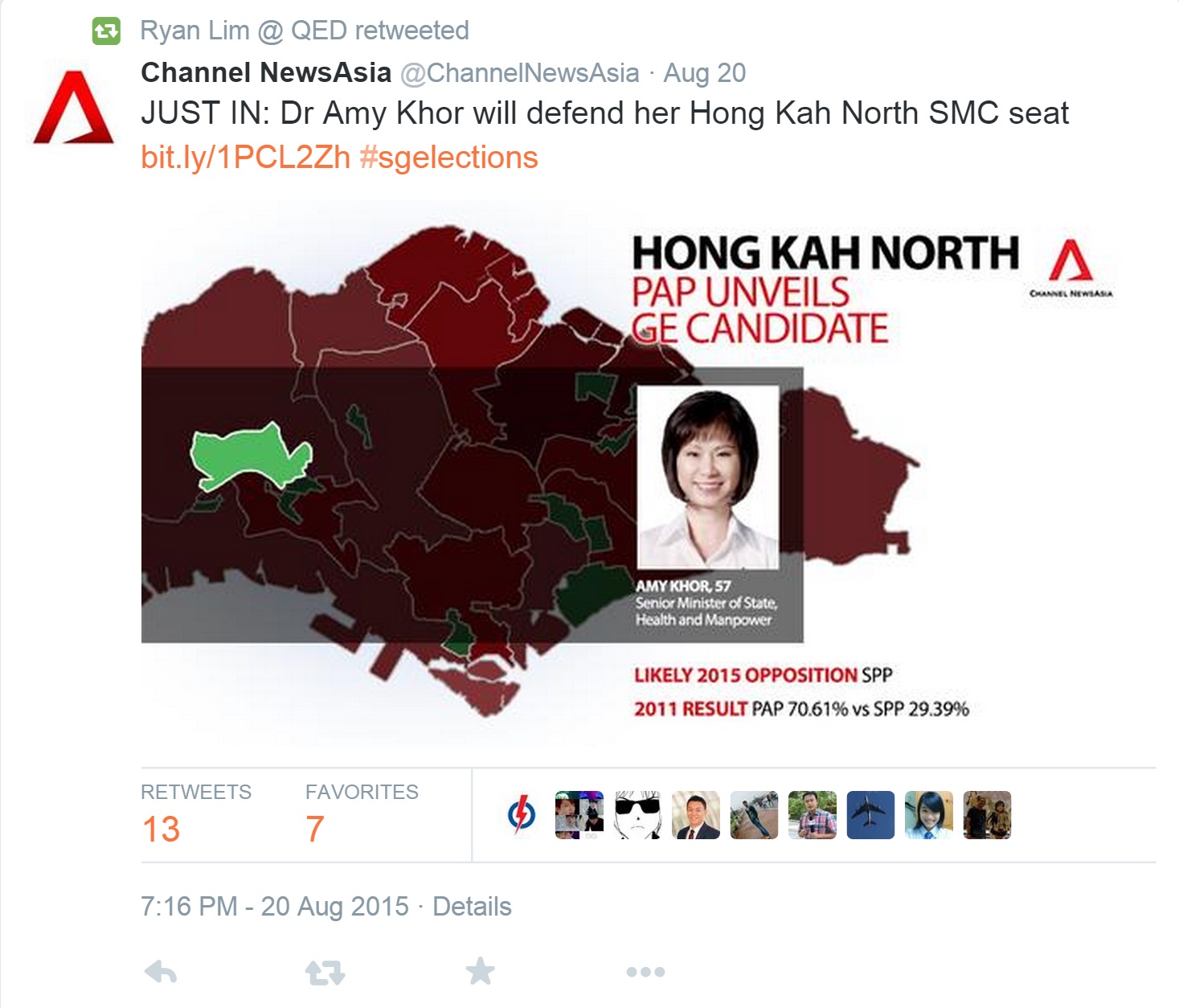 Must be a coincidence.
3. While we are at it, why not break the cardinal rule of social media engagement as well?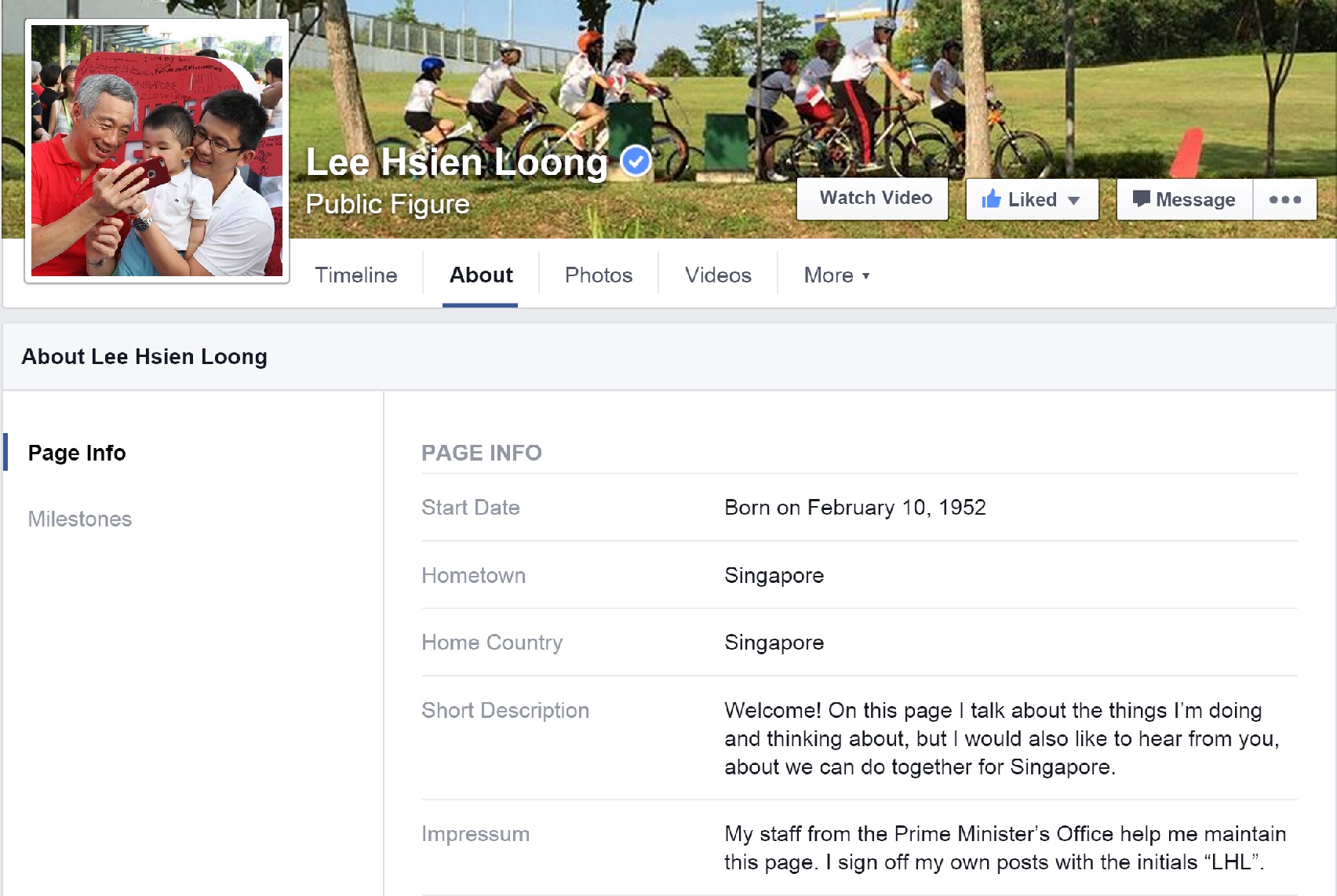 Cardinal rule of social media engagement - Be authentic.
With the exception of PM Lee, none of the PAP politicians has ever declared that his or her page is managed by a team of  spin-doctors digital consultants.
Proposed reply for the six PAP MPs to the question on whether he/she is riding on the coat-tails of anchor Ministers during GE?
He/she can now explain that Minister is not the only person they need in order for them to be successfully elected.
4. Last but not least, think about this: If QED consulting actually helped Reform Party's Kenneth Jeyaretnam and he won, then that's news.
But he didn't. So, there you go.
If you like what you read, follow us on Facebook, Instagram, Twitter and Telegram to get the latest updates.