Seven years ago, Jeannette Chong-Aruldoss had a conversation with her four pre-teen and teenage children.
She realised they did not feel rooted to Singapore as they had no say in the nation-building and decision-making process.
Troubled but still optimistic and wanting to be part of the solution, she did something not many people would even imagine doing: Go down the road of opposition politics.
It was not an easy step to take, but she has always believed that one has to start the ball rolling in order to see change.
Fast forward to today: The London School of Economics law school alumnus and former Katong convent girl who runs her own law practice, is currently making a second bid for the Mountbatten single-member constituency seat, where she is running on the Singapore People's Party ticket.
In 2011, she ran against the People Action Party's Lim Biow Chuan. Lim won 11,965 votes (58.64 percent), while she garnered 8,436 votes (41.35 percent).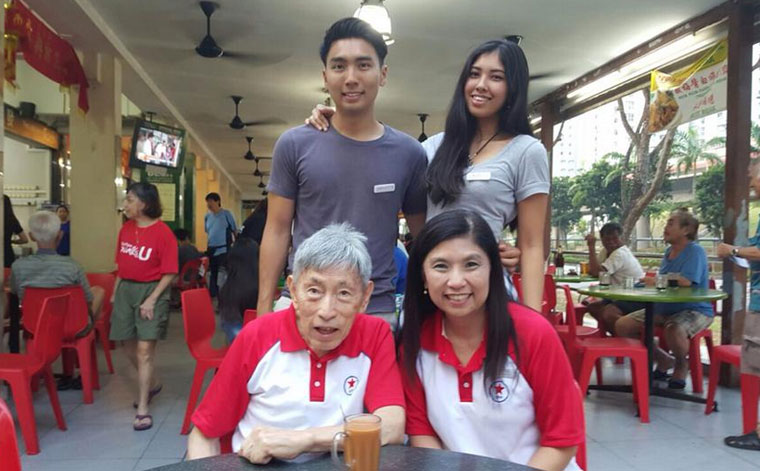 But judging by the extent her children getting involved with her current 2015 campaign, perhaps her desire to have them stay put in Singapore and take part in the country's decision-making process will no longer be wishful thinking but a reality.
Mothership.sg spoke to Jeannette to ask her about why she is back, what voters can expect and why she will put her legal career on hold to serve the people full-time.
1. First question: What is the best political advice you've ever received so far?
Jeannette: A veteran politician once told me that running for elections is like a marathon. It takes a lot of preparation, a lot of personal sacrifices have to be made and it's a long journey. But as with any marathon, slow and steady wins the race.
2. How different is 2011's Jeannette from 2015's Jeannette?
Jeannette: In 2011 when I stood for elections, I had conviction in my heart, but perhaps I may not have articulated what I feel inside. Now in 2015, I am better able to explain my convictions and I believe that voters will be able to understand me better as to what values and things I want to do.
Good morning! Mothership.sg exclusive: Nicole Seah (佘雪玲) interviews Singapore People's Party Mountbatten SMC candidate Jeannette Chong-Aruldoss (Jeannette For Mountbatten) about why she is back this #GE2015. Here's a snippet of their conversation. Stay tuned for the full article.
Posted by
Mothership.sg
on Friday, September 4, 2015