As part of one of Mothership.sg's epic collaborations with some amazing creative Singaporeans during this historic election season, these photographs are selected from the many beautiful ones that were taken by a team of professional photographers led by @singaporeson Edwin Koo. Some of these professional photographers were involved in a election photo book four years ago – GE2011: We Were There.
In the lead-up to polling day, we curate their gorgeous photos daily and share them with our readers each night.
Here are our picks from Campaign Day 2:
1. Hammer talk on the campaign trail, by Jonathan Lim:
2. Han Hui Hui's 15-minute solo show, by Pandora Wong:
3. Waiting for showtime, at Han Hui Hui's Radin Mas rally, by Jamie Chan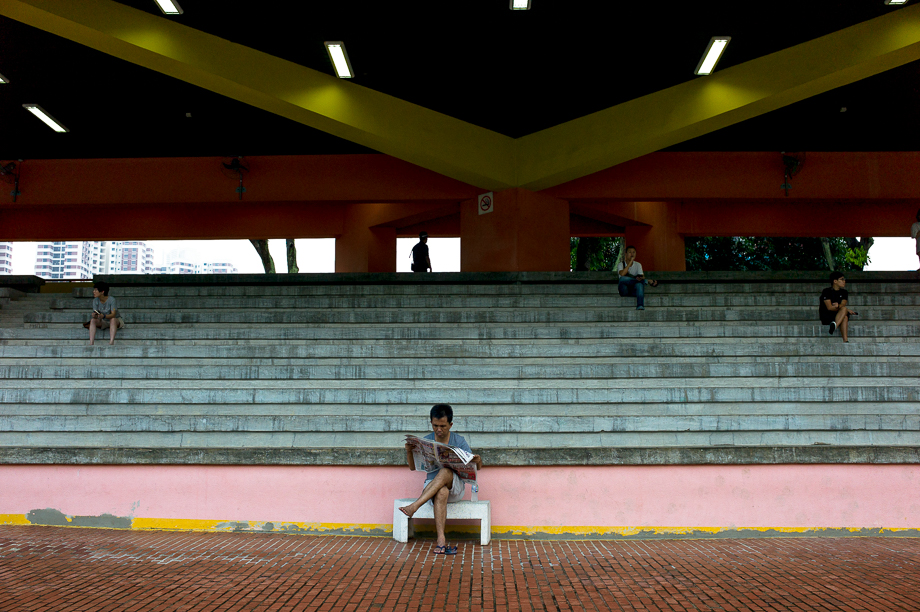 4. Lucky wefie, at the Pasir Ris-Punggol PAP rally in Buangkok, by Sean Yeo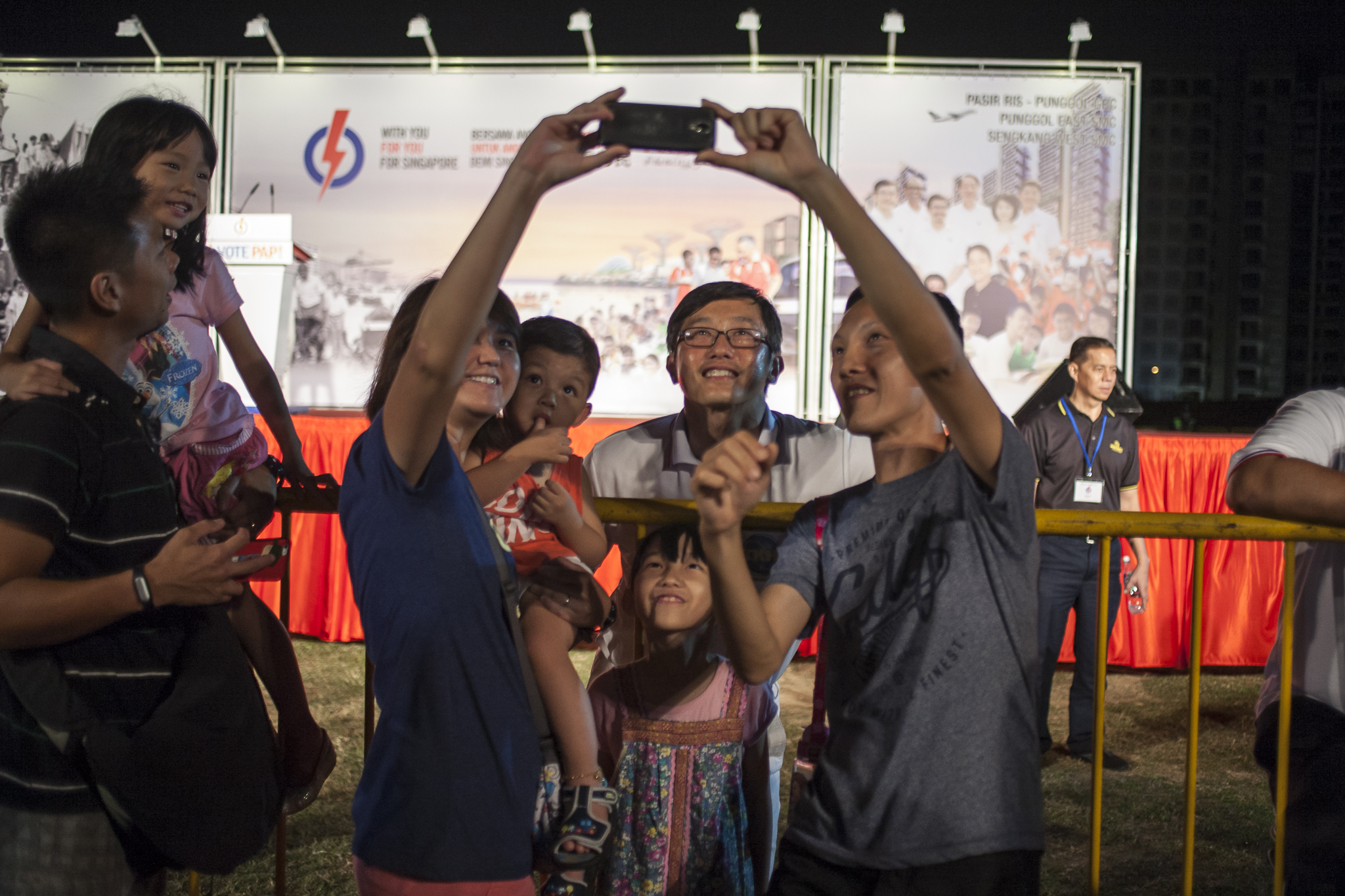 5. Second time Lucky, at the PAP Pasir Ris-Punggol rally in Buangkok, by Sean Yeo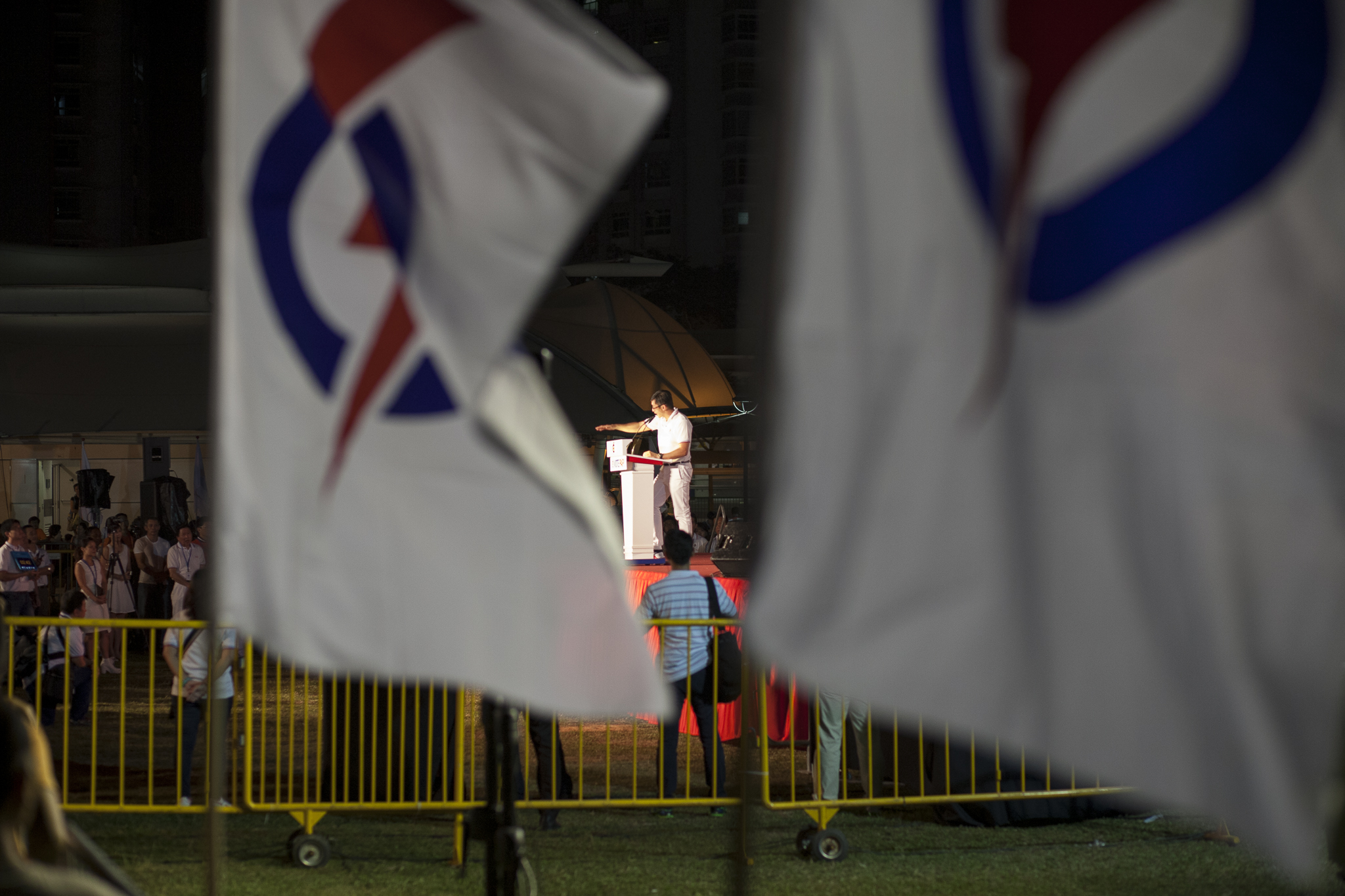 6. Taking a break from the festivities, at SingFirst rally in Jurong, by Zakaria Zainal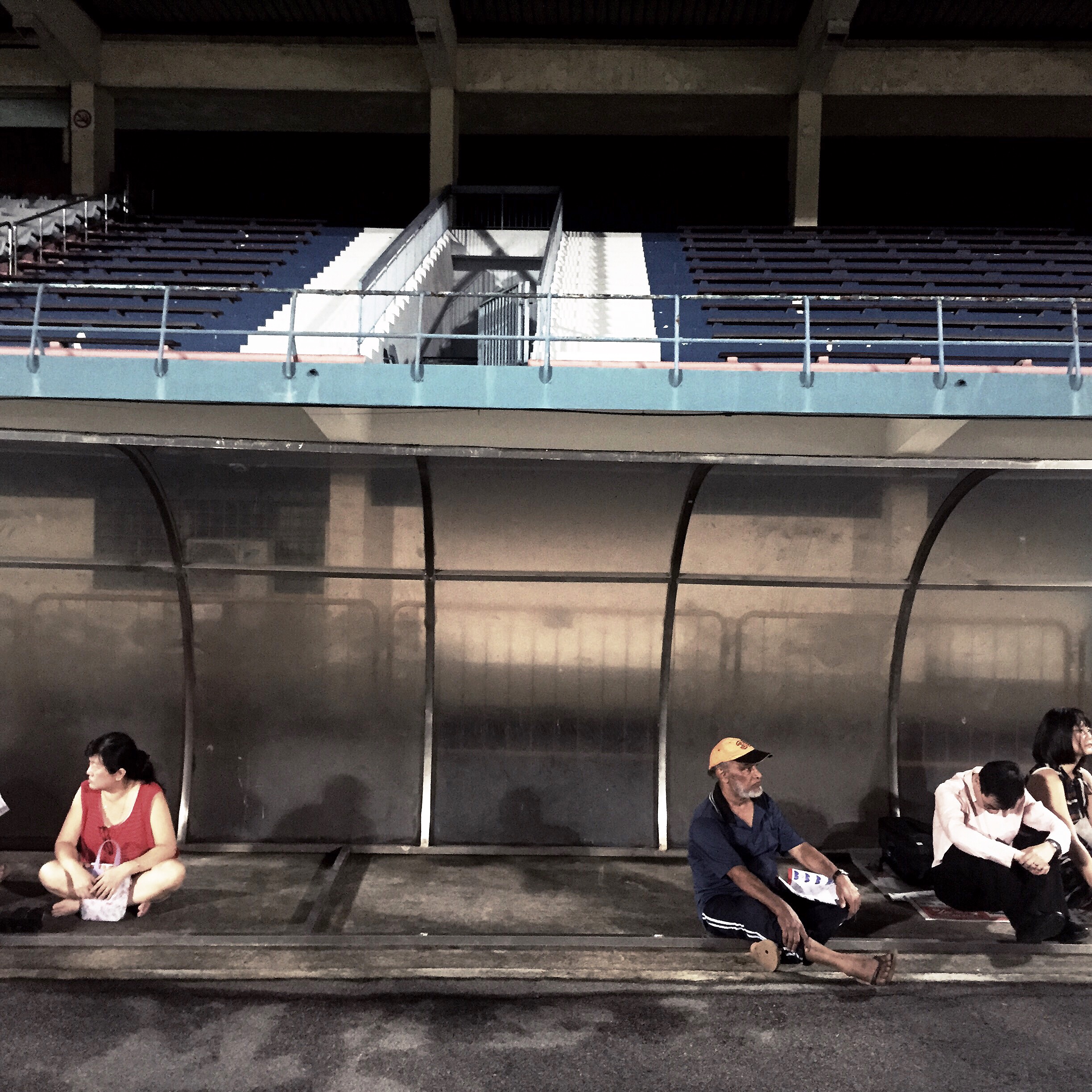 And now for our photo of the day,
7. A defiant Dr Chee at the SDP's first GE2015 rally, by Lim Weixiang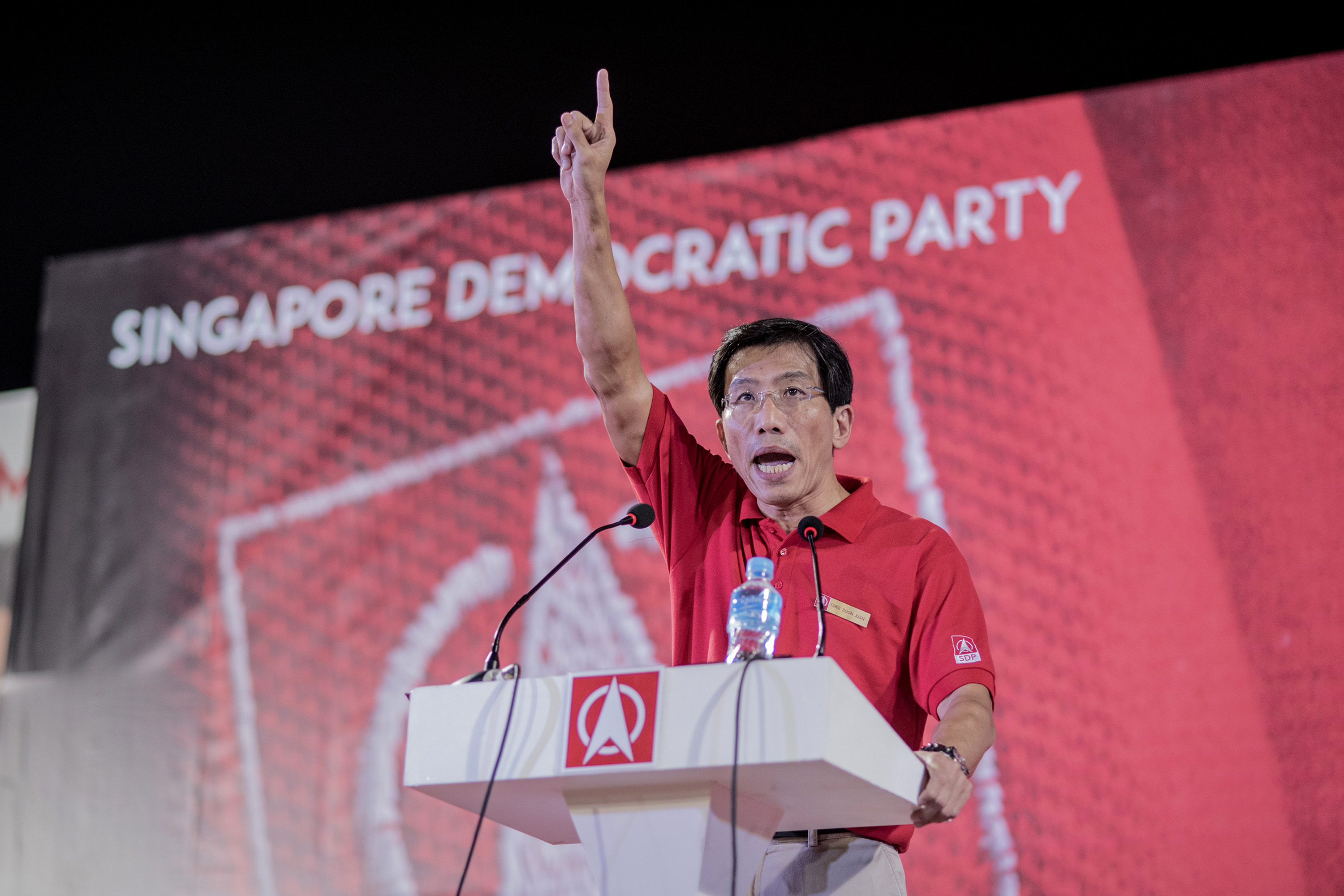 Click here to go to our GE2015 microsite for the juiciest election-related news on Mothership.sg.
If you like what you read, follow us on Facebook, Instagram, Twitter and Telegram to get the latest updates.