Photos by Jamie Chan for Mothership.sg.
Former Nee Soon GRC MP (and current PAP candidate) Lee Bee Wah is many things to many people.
To the residents of Nee Soon South, she is known as "Ah Huay", the lady who greets them at the coffee shop on Saturday and Sunday mornings, attends weekly community events and who sometimes joins them on cookouts.
To her children (who are both in their early 20s now), she's a bit of an embarrassment — not because of her super-bubbly, playful character and her boisterous laughter, or even her less-than-trendy fashion sense, but because of who she is — and they prefer to remain disassociated with her as far as possible so they can "be their own people" and avoid being treated differently.
To the government agency officials (especially those at the Land Transport Authority, Housing Development Board and occasionally the Public Utilities Board and the Urban Redevelopment Authority), she is largely a "pest", whom they are particularly annoyed by because they can't smoke her with their disapproval of her requests.
But she doesn't mind being called anything — in fact she says you can call her whatever you want (she's been called a bulldog by a minister before), she doesn't give two hoots because she's long stopped reading online criticism (well, since after becoming Singapore Table Tennis Association president, anyway) — as long as she gets what she needs to help her residents.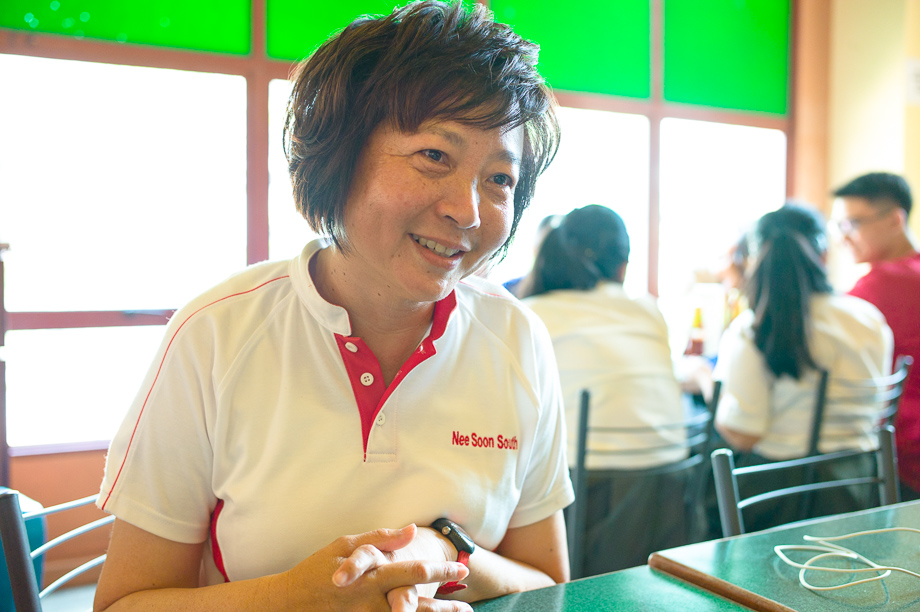 "At one time I was MP, I was STTA president, I was Institution of Engineers president, and I run my own business. So this is number one, STTA number two, Institution of Engineers number three... and business and family is low priority la," she told Mothership.sg in a recent interview at Buddy Hoagies, a cafe at Nee Soon Community Club, where she spends much of her regular day around.
Betcha didn't know #1: Lee is a cancer survivor
Lee is now 54, nine years from when she first entered politics in 2006. She says she was approached in 2003, shortly after she was diagnosed with colon cancer (Whut? Yes indeed, although it was early-stage and she had 22cm of her colon removed the very next day — by luck, her doctor secured her an operation theatre booking).
"I said, 'Are you sure??' especially because I had just undergone the major operation," she said. "They said sure, they looked at my medical report and said no problem, and I said if you think that I can contribute (through politics) I'd like to do so.
And one could see politics as a natural progression for her — since her time in school, she was always the one solving math and chemistry problems for her classmates, and when she came from Malacca to Singapore to study civil engineering in NUS then NTU, she did fundraising for needy students there.
"When I graduated, I was quite active in the Institution of Engineers, so I thought politics will give me a bigger platform, more resources, and I can help more people. Especially after 'surviving' colon cancer (although you can never tell really), I see this as my second phase of life; perhaps a calling," she said.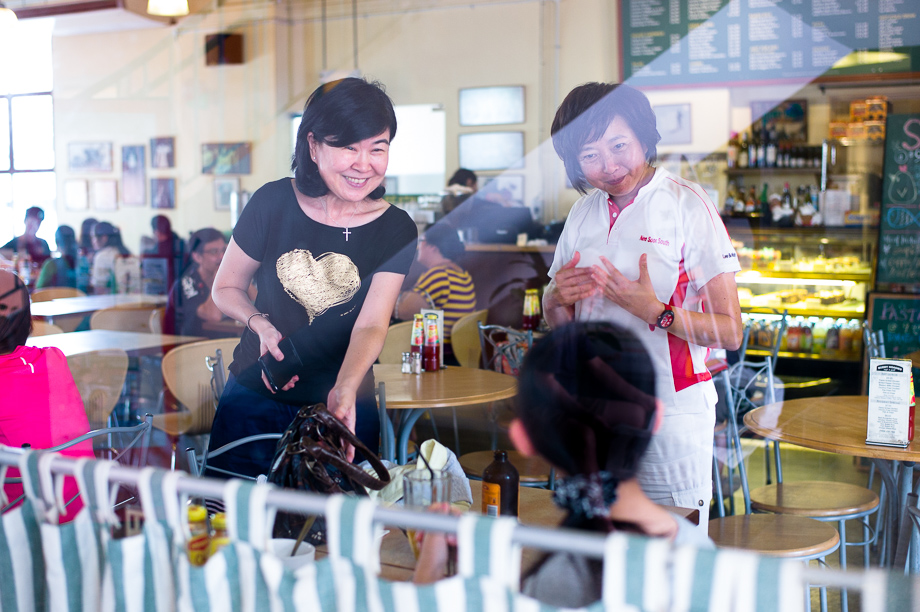 Betcha didn't know #2: Lee was university classmates with retired Ang Mo Kio MP Inderjit Singh; also how her double honorific came about
She started out in 2003 by helping her college-mate Inderjit Singh in his Kebun Baru ward in Ang Mo Kio. "He did electrical (engineering), I did civil," she said with a smile. After NTU, she was sponsored by her then-company to pursue her Masters at the University of Liverpool, which later on bestowed an honorary PhD upon her — hence the name Er. Dr. Lee Bee Wah.
In 2006, she was fielded for election with the Ang Mo Kio team and was posted to the Nee Soon area (which at the time was under Ang Mo Kio) in March 2007.
Lee now has a routine of three-times-a-week house visits (Tuesdays, Saturdays and Sundays, and at different time slots because residents are home at different times of the day), on top of activities in the area, weekend morning coffee shop chats with the elderly, attending to tragedies (such as the three occasions where residents of hers drowned in Lower Seletar reservoir) and negotiating with various agencies to get things done in her neighbourhood.
Oh and yes, Meet the People Sessions, of course, "But they always know where to find me!" she quips.
Each round of house visits she does, she completes one block of flats, she says. If it's a private estate (because some of her ward covers private housing too), she walks one street of houses. And yup, she's covered all the homes in her jurisdiction, having been there nine years — unlike Christopher de Souza, who counted that he's done 10,800 visits in four years, she doesn't know how many she's done in her time in Nee Soon.
#PAPrally BPanjang: Chris de Souza speaking now -- says he did 10,800 house visits over the past four years. #GE2015 pic.twitter.com/t2I0FLGFBk

— Mothership (@MothershipSG) September 5, 2015
In order to be fit enough to do all these things, she sleeps at midnight and wakes up at 6am every day to exercise.
Her choice of sport? "Swimming, cycling or rowing (in the gym, not in the boat!), because I have to be fit so I can be energetic — a lot of residents ask me what my 'secret formula' is, especially because I'm here for the full day on Saturday and Sunday."
Betcha didn't know #3: Lee was responsible for quite a few nationwide domestic policies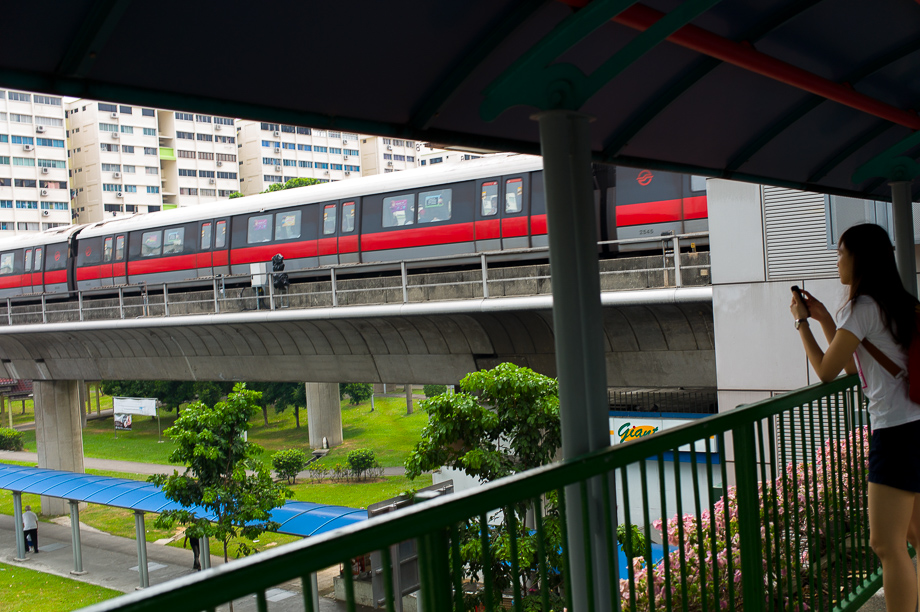 They may be small, but Lee in her little ways has helped to make Singapore a more efficient and accessible place, especially on estate matters. She says it helps that she's an engineer, who can read building plans and even offer her own design and building solutions to problems agencies claim to have, so they can't "smoke" her.
Here are some of the things she contributed to:
1) Those folks who help manage crowd traffic at bus stops during peak hours every morning and evening — this arose from a suggestion Lee tabled to outgoing transport minister Lui Tuck Yew.
I observed the congestion at bus stops in my area and I realised that it's not always because the buses are full, but because people were not moving in. So I told him, why don't you employ someone, just during peak hours, to ask people to move backwards — and that's how we got bus and train ambassadors.
2) Lift upgrading at four-storey flats, as well as simultaneous multi-storey carpark lift upgrading — this came from Lee fighting for it for her own estates with a variety of government agencies.
Last time, the four-room flats were left out of lift upgrading, so I said why no lift? Many senior citizens live there. Then I asked HDB for help, and offered engineering input if required too. Seven blocks, and now it's a national policy. All four-storey blocks have lift upgrading too.

As for multi-storey car parks, HDB said the "policy is not to do it now". I said it doesn't make sense; you'll have to mobilise the crew a second time (I'm in the construction industry, I know these things). It would be more cost-effective to do everything at one go. So I guess they found my input useful, and it's now a national policy.
3) Lifts at overhead bridges outside MRT stations
I fought and fought in Parliament for a lift at the Khatib overhead bridge — from 2008 to I think 2011 they gave it to me. After giving it to me, the LTA said yes, you can have your lift, then PUB comes and tells me cannot, because they can't sink the lift shaft onto the water pipes and cables beneath. I then asked, "what's your concern? We can always design for it what." After they did the Khatib one, they said they know how to do it, and now can roll it out to the whole country.

There's no point in having confrontations with (agencies), really; even when I go to meet the agency folks I ask 'what is your concern' and try to address it. But at the same time, you must be firm, because people will just say cannot. They will always say cannot.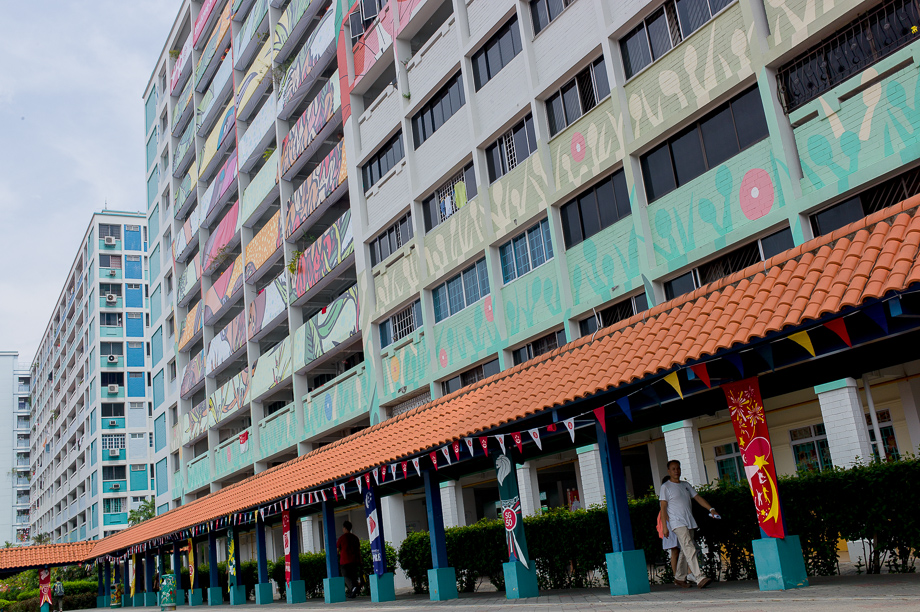 4) Obtaining funding from the Ministry of National Development for covered walkways. 
This may sound weird, but the MND had a rule that didn't allow funding for projects not on MND-owned land; and covered walkways affect roads, so it comes under the jurisdiction of the LTA.

After the LTA said no to me for funding, I went to MND, and they said no because of this. So they allowed me to build,  but they don't want to fund. On a separate covered walkway I wanted to do in my area, I fought with then-minister Mah Bow Tan on the matter, who said in parliament, "The member forgets there is such a thing as an umbrella." I said Minister, not everyone carries an umbrella, especially when they come back from work during peak hour and need to go back home to cook!

Thankfully, 2011 saw a change in minister, and when I went to Minister Khaw about it, saying I don't fancy big projects, just the ones that really benefit residents on the ground — he approved it. And because of that he changed the policy. Now MND funds can also be used for projects not on MND land.
We asked her, then, what her secret is to getting things done.
Persist, keep asking, come up with solutions, and if all else fails, call the media or speak in parliament, and the other tactic is to speak to the minister behind the scenes. There was once on a Committee of Supply debate where I changed my entire speech to ask why the LTA was demanding a "letter of no objection" for a covered walkway I wanted.

To be fair, many people at these agencies are very helpful, too — the ones who are hardworking like working with me because I help them to find solutions to their problems. Those who aren't probably find me more annoying!

And why call the media, I'm often asked — because I want to put on record that I am fighting for these things for my residents behind the scenes; else they won't know right? They don't know about all these behind-the-scenes meetings I have with these agencies.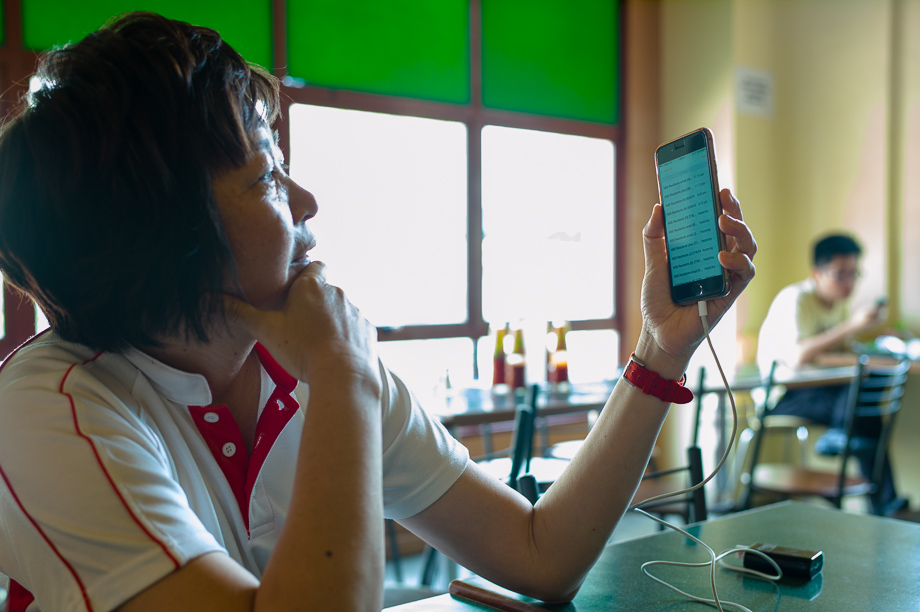 Betcha didn't know #4: Why she left the Singapore Table Tennis Association
Okay, we've talked enough about estate issues. Lee's been the subject of online criticism quite a bit, from her time at STTA and even now, most recently, a getai event in Nee Soon where the emcee called on residents to vote for her while she went round shaking hands with people there.
For this latest incident, she told us on Sunday she wasn't aware that the emcee was saying those things as she was busy speaking with residents; also, she attends every getai event organised in her ward by every seventh month group, without fail. She also said she reminded the organisers before the event, as well as the moment she arrived, to avoid politicising her presence.
She says she left the STTA after three terms of presidency for the simple reason of there being many new blocks of BTO flats — a few thousand units — coming up under her ward.
"I had 11 new BTO projects in my area coming up, leh. Then I said, wah. I have to analyse. To me this is much more important," she said, explaining that her efforts at the association had come to a point where it "got plan, got money, got good team". "Then I have so many new BTOs, I have to walk there, solve a lot of problems — HDB build build build, forgot to build road, forgot to build childcare centre, forgot to build hawker centre."
And solve she did — she secured approval for a mega-childcare centre, and successfully fought for it to be built in the location of her choosing.
"I told them I didn't want it to be a white elephant. If you put it (at the initial suggested spot, a distance away from the BTO projects), I don't want it," she said, recalling that she told the LTA, who objected because of a busy crossroad nearby, "I want the childcare centre to be there, you cannot object. I came up with solutions for you!"
Betcha didn't know #5: Lee assesses a tough election for her team against the Workers' Party
We asked her where she thinks the toughest battles will be for the PAP in this election, and she said immediately, "All those contested by WP lor. Expected."
Even for you, we asked? She said yes.
"I told my residents every vote counts. During the nine days because (the) election is emotional, depends on who says what, media write what. (The) Media just have to write: 'possibly no opposition will be elected', like in 2011, I thought 'siao liao siao liao people don't want there not to be opposition so they will vote'. I told my resident, you look at my performance in parliament, I speak more ok! And I know what is your problem, actually I can do a better job."
"I enter politics, is to serve. I am very clear of my mission. I'm also very clear that I can't please every resident. as long as it benefits the majority I'll go with the majority."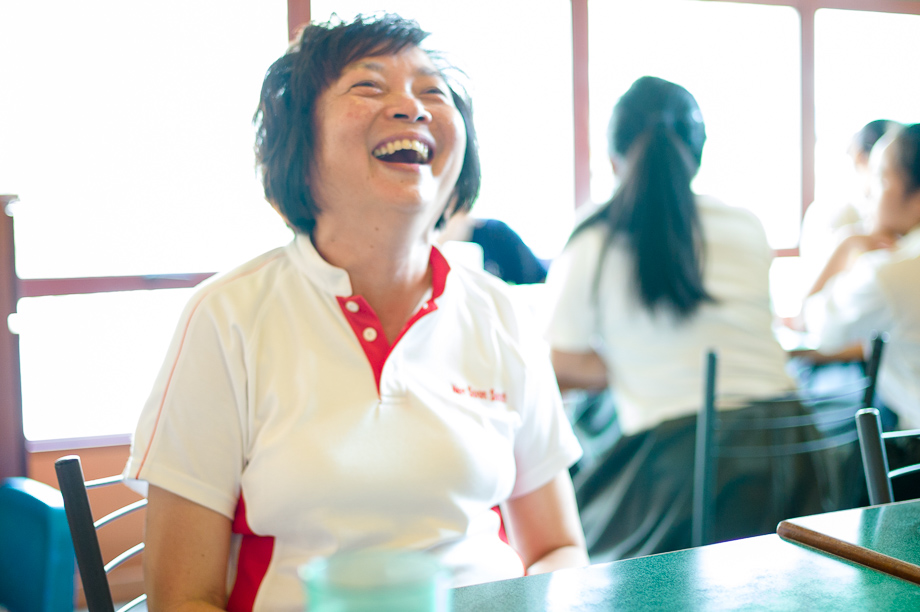 And here's our bonus obligatory question: Which hawker dish would Lee be, and why?
Hor Lang Jiak (let other people eat)! I would be char kway teow. Hiam jio juay juay ham juay juay (a lot of chilli, a lot of cockles).

That is something that Singaporeans love to eat, and it's also my favourite dish. It's just something that I like! And I think a lot of Singaporeans like also.
Click here to go to our GE2015 microsite for the juiciest election-related news on Mothership.sg.
If you like what you read, follow us on Facebook, Instagram, Twitter and Telegram to get the latest updates.