You've probably read or heard about the news of the post-GE2015 cabinet reshuffle by Prime Minister Lee Hsien Loong on Monday.
Many of us have learnt that National Development Minister Khaw Boon Wan will be taking over Lui Tuck Yew as the new Transport Minister. That's fine and good, but in our view, there are a few other things that came up from this that were equally important but did not gain much online attention.
Here are five things we observed from the reshuffle that you can share with your friends so you'll sound like a political analyst:
1. The rise of "Minister Mentors"
Step aside, Senior Minister, Coordinating Minister is the new "Minister Mentor" now.
In the previous Cabinet, there was one Coordinating Minister — Deputy Prime Minister (DPM) Teo Chee Hean, who coordinates national security.
Now there are three.
To provide mentorship to the fourth generation of leaders, DPMs Teo and Tharman Shanmugaratnam will not helm any ministries, but instead will act as coordinating ministers for national security, as well as economic and social policies respectively.
New Transport Minister Khaw Boon Wan will be the third co-ordinating minister — for infrastructure.
In fact, DPMs Teo and Tharman told the media at the Monday press conference that they would prioritise grooming the young ministers and helping them gel as a team.
2. Two ministries will have two Ministers.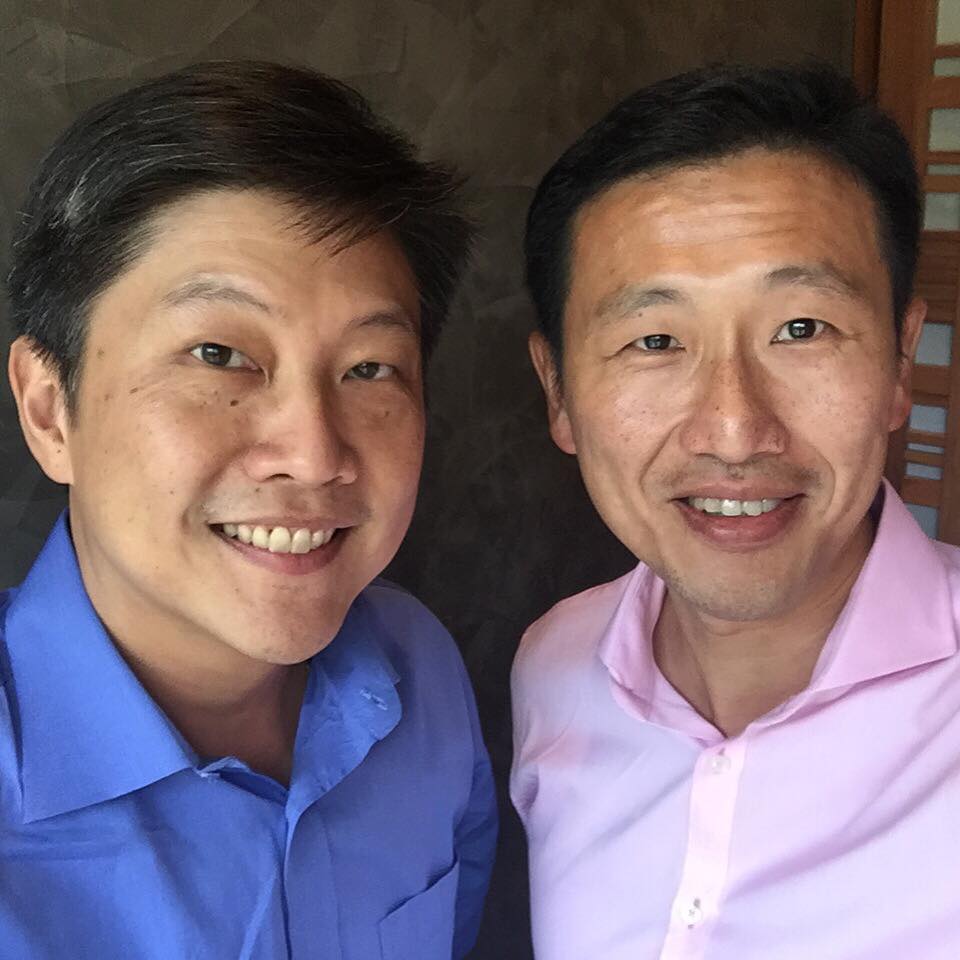 The Ministry of Education and the Ministry of Trade and Industry will have two ministers each — not a second minister backing up the numero uno, mind you. Both are numero uno(s).
Over at the MOE, we have:
Ng Chee Meng - Acting Minister (Schools)
Responsibilities: Pre‐school Education, Special Education, General Education (Primary, Secondary, Junior Colleges/ Centralised Institute)
Ong Ye Kung - Acting Minister (Higher Education and Skills)
Responsibilities: Institute of Technical Education (ITE), Polytechnics, Universities, Private Education Institutions, Continuing Education and Training, Skills Upgrading and Workforce Training
At MTI, we will have:
Lim Hng Kiang - Minister (Trade)
Responsibilities: Economic Development Board, Jurong Town Corporation, Department of Statistics, Competition Commission of Singapore
S Iswaran - Minister (Industry)
Responsibilities: Agency for Science, Technology and Research, Energy Market Authority, Hotel Licensing Board, Singapore Tourism Board and Sentosa Development Corporation, International Enterprise Singapore, SPRING Singapore
There is a famous Chinese saying that goes, "一山不容二虎", which can translated to "this town isn't big enough for the two of us" or "there can only be one alpha male".
Let's hope this idiom doesn't apply to our unique political system.
3. Leadership roles for women in Parliament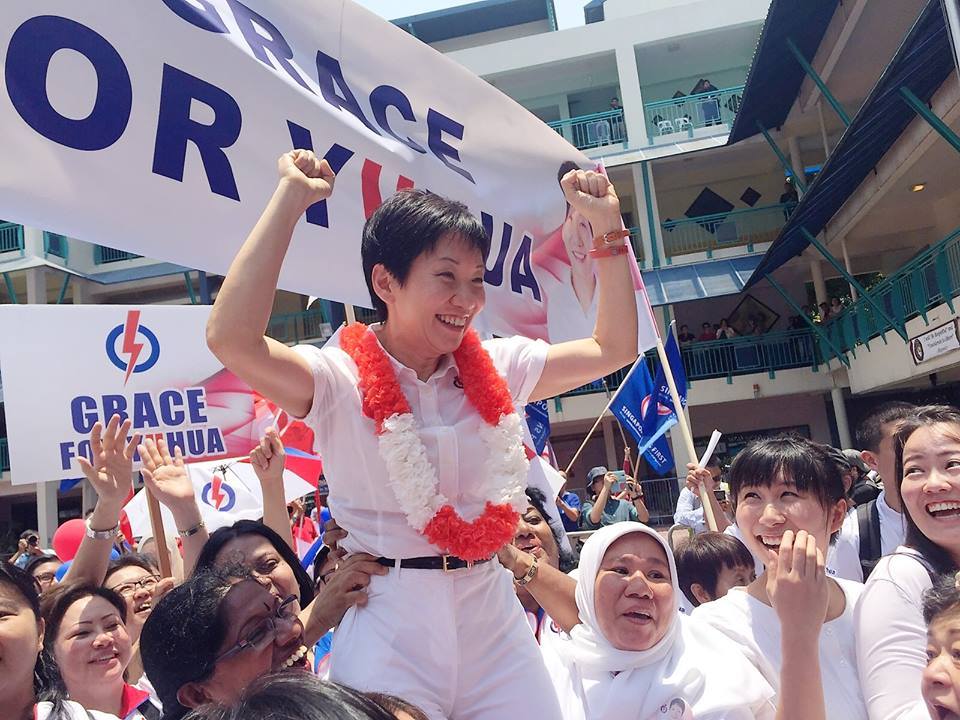 Halimah Yacob will be re-nominated as the Speaker of Parliament when Parliament convenes in January.
Also, new Minister for Culture, Community and Youth Grace Fu will take over Defence Minister Ng Eng Hen as the Leader of the House. She will be the first woman to be appointed as the Leader of the House, apart from being the first female full minister to helm a ministry in our little dot's history.
According to the Singapore Parliament website:
Appointed by the Prime Minister, the Leader of the House is responsible for the arrangement of Government business and the legislative programme of Parliament. The Leader also proposes appropriate actions to be taken on any procedural matters arising in Parliament.

The Leader of the House moves procedural motions relating to the business of the House during sittings, such as to extend the times of sittings beyond the usual time as set out in the Standing Orders.
4. It may not look like it, but Minister Chan Chun Sing is taking on more important roles in the party
Much of the attention on Monday was given to the new cabinet ministers and promoted political office-holders, with less focus on the existing ministers like labour chief Chan Chun Sing, and Social and Family Development Minister Tan Chuan-Jin.
But this under-the-radar labour chief, who is, like his predecessor Lim Swee Say, a Minister in the PMO, has been given more key responsibilities.
His transition as the "grassroots Minister" is complete, now that he has taken over Lim's Deputy Chairmanship at the mammoth People's Association. PM Lee Hsien Loong is the Chairman of PA, so the Deputy Chairman role holds enormous clout that shouldn't be taken lightly.
He has also been appointed as the Party Whip, taking over from Health Minister Gan Kim Yong. Here's what the Singapore Parliament website defines the role to be:
Party Whips ensure good communication within the party and contribute to the smooth running of the party's parliamentary machinery... Often regarded as the disciplinarians controlling MPs in their respective parties, the Whips ensure that there are always sufficient party members in the Chamber to support the party's position and that MPs vote according to the party's line.
To sum it up, Minister Chan now holds leadership roles in two very large organisations (which, by the way, hold the keys to thousands of people who can be mobilised for anything and everything) in Singapore — the NTUC and the PA. Add that to him also being the one to keep his PAP parliamentary back-benchers in check.
As the anchor Minister of the PAP's "spiritual home" in Tanjong Pagar GRC, Chan is without a doubt the fourth-generation leader to watch.
5. One of these five men in their 40s could very well be the next Prime Minister
PM Lee told the media during Monday's press conference to announce his new Cabinet line-up that his successor is most likely to come from the current cabinet line-up:
"I think it's most likely the future successor is in this Cabinet because there's no time and, if somebody has to come from outside this Cabinet, it will mean something has gone very, very unexpectedly."
PM Lee, who is 63, mentioned previously that he would like to step down before he turns 70 in 2022.
DPM Tharman, 58, widely touted as a potential prime ministerial candidate, will probably be too old to lead the country at age 65, by the time 2022 rolls round.
In terms of age, the five possible choices will be:
Chan Chun Sing, Minister, Prime Minister's Office, and NTUC Sec-Gen, 45
Ong Ye Kung, Acting Minister for Education (Higher Education and Skills), and Senior Minister of State for Defence, 45
Tan Chuan-Jin, Minister for Social and Family Development, 46
Ng Chee Meng, Acting Minister for Education (Schools), and Senior Minister of State for Transport, 47
Lawrence Wong, Minister for National Development, 42
So analysis. Much wisdom. Many wow.
Top photo from Lee Hsien Loong's Facebook page.
If you like what you read, follow us on Facebook and Twitter to get the latest updates.
If you like what you read, follow us on Facebook, Instagram, Twitter and Telegram to get the latest updates.