Update (Aug. 19, 2015, 9pm): PAP MP Charles Chong has edited his Facebook post explaining that he doesn't know the difference between "orh luak" and "orh neng". We have updated this article with a screen shot of his original Facebook post. For the uninitiated, "orh luak" has starch typically made from tapioca flour added to it to give it a sticky texture, while "orh neng" is egg omelette and oysters with a serving of sauce.
Joo Chiat SMC PAP MP Charles Chong thought that he was witty and funny when he posted this on his Facebook page:
Original post
Edited Facebook post
The photo clearly shows him eating what he calls "Oyster Omelette", but then he gets the dialect translation wrong by calling it "orh luak" (a.k.a. fried oyster).
The correct term should have been "orh neng".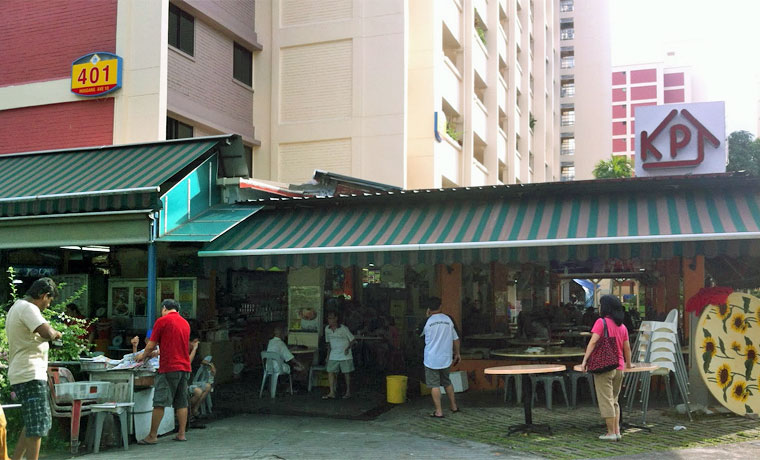 Chong's photo was taken at Blk 401 Hougang Ave 10 coffee shop opposite Punggol Park, which is located within Aljunied GRC, albeit at the fringe of it.
The supposed significance of this orh luak-eating-and-photo-taking exercise is a nod to the "orh luak" politics popularised by Deputy Prime Minister (DPM) Teo Chee Hean. He had previously politicised Sylvia Lim's Instagram photo of her eating "orh luak" in Fengshan SMC, by taking it to mean she is contesting in the constituency she is photographed eating at.
For the record, we just ate the Blk 401 Hougang Ave 8 coffee shop's orh luak a few days ago:
Commenters on HardwareZone forum have been having a field day chipping in on Charles Chong's heartland cuisine faux pas:
Chong is set to contest in Punggol East SMC against Workers' Party's Lee Li Lian this coming general election.
We hope he will still come back to eat at the coffee shop after the election results have been announced.
Related articles:
Orh luak politics in 60s: How WP and PAP are frying their oyster omelette
Workers' Party Sylvia Lim's Instagram is giving everyone unprecedented access to her other selves
Mothership.sg exclusive: Workers' Party chairwoman Sylvia Lim is officially on Instagram
If you like what you read, follow us on Facebook and Twitter to get the latest updates.