Christopher Pereira, 57, or better known as Chris Treewizard, has been casting handmade resin figurines of politicians for the past decade.
You may have seen him before on the streets sporting a backpack with a figurine of Mr Lee Kuan Yew attached to it.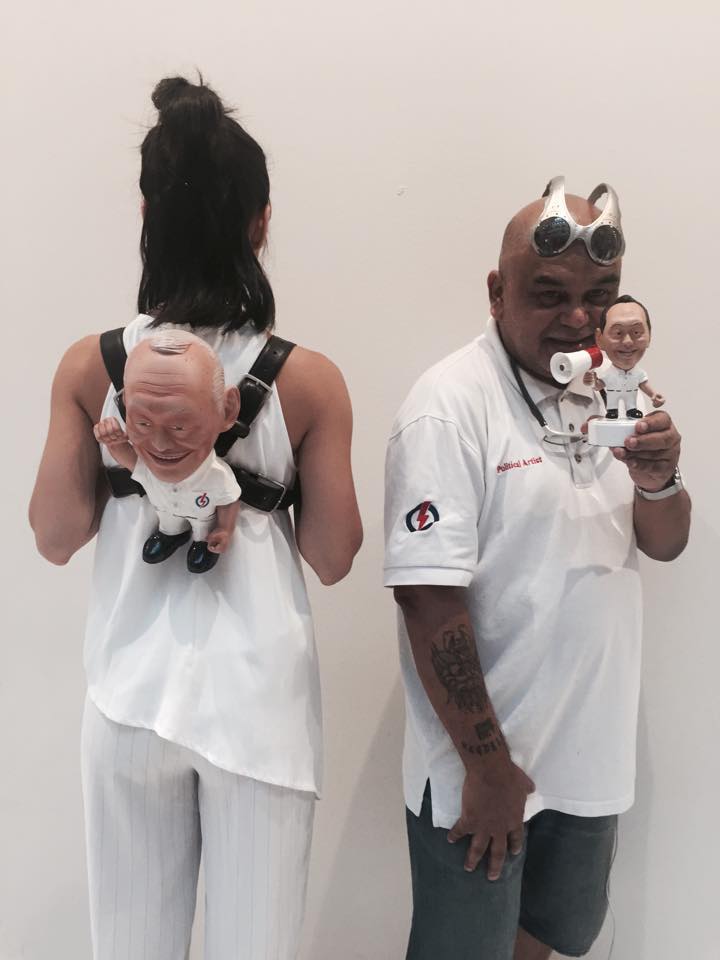 Pereira is quick to point out that he is an artist and not an activist nor member of the People's Action Party (PAP) even though his works feature elements from the PAP. He maintains that his figurines are not political works in nature.
To commemorate SG50 and also the first National Day Parade where Mr Lee Kuan Yew is not in attendance, Pereira has produced a set of 20 figurines of the former Prime Minister as a way to pay tribute to him. He calls them 'Peoples Action Figures', a play on the terms 'action figures' and the People's Action Party.
Check out photographs of the figurines: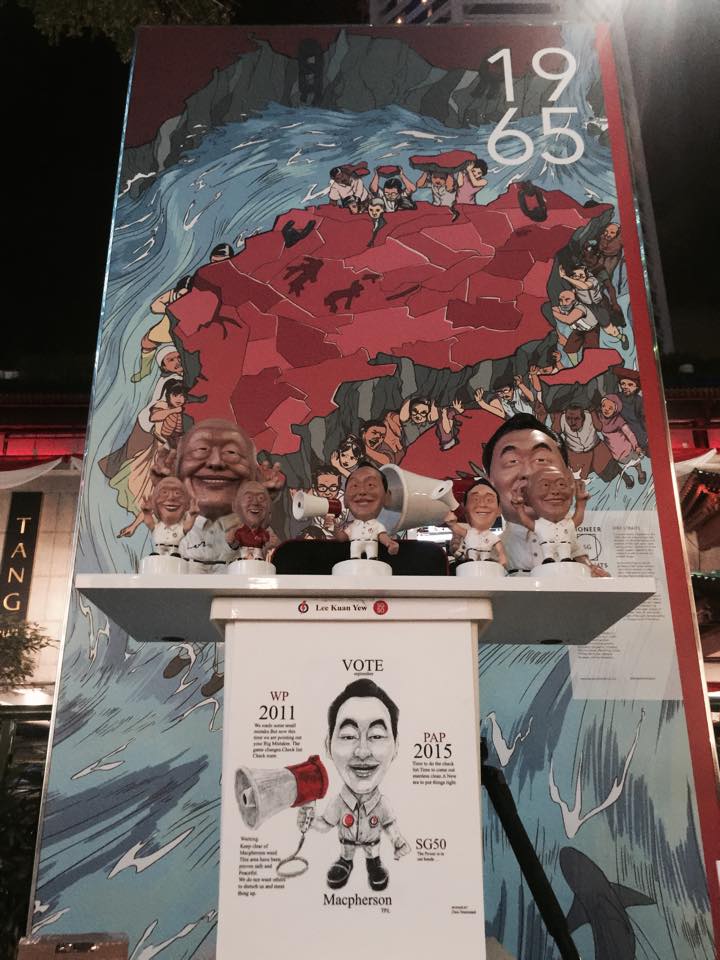 While the packaging box of the figurines feature the word 'Vote' and PAP's logo, Pereira said that he has no political agenda and nor is he 'intimidating any party'. He shared that he differs the design of his packaging every time he produces a batch of figurines. He picked this particular design because of the impending General Elections.
He said he got the inspiration for this design after seeing photographs of Mr Lee Kuan Yew at political rallies in the 1960s. He hopes the packaging can act as a display backdrop for his figurines to recreate the feel of those photographs.
Here's what's printed on the box:
When asked about the words 'MacPherson TPL' printed on the box, Pereira revealed that he lives in MacPherson and that he supports Tin Pei Ling - PAP's candidate for MacPherson SMC.
Pereira will be selling his figurines along the stretch between ION Orchard and Ngee Ann City on August 7 to 10 from 3pm to 10pm. The figurines cost between $300 - $400.
Here's more of his previous work:
All images courtesy of Christopher Pereira.
If you like what you read, follow us on Facebook and Twitter to get the latest updates.
If you like what you read, follow us on Facebook, Instagram, Twitter and Telegram to get the latest updates.