By Filbert Koung and Goh Wei Hao
If you liked the last 10 Instagram-worthy places we curated for you, you will definitely love what we have in store for you. Get ready your camera, #ootd and VSCO Cam because Mothership is back with 8 more unexplored (but not too out of the way) places to take your next Instagram photo.
1. Upper Seletar Reservoir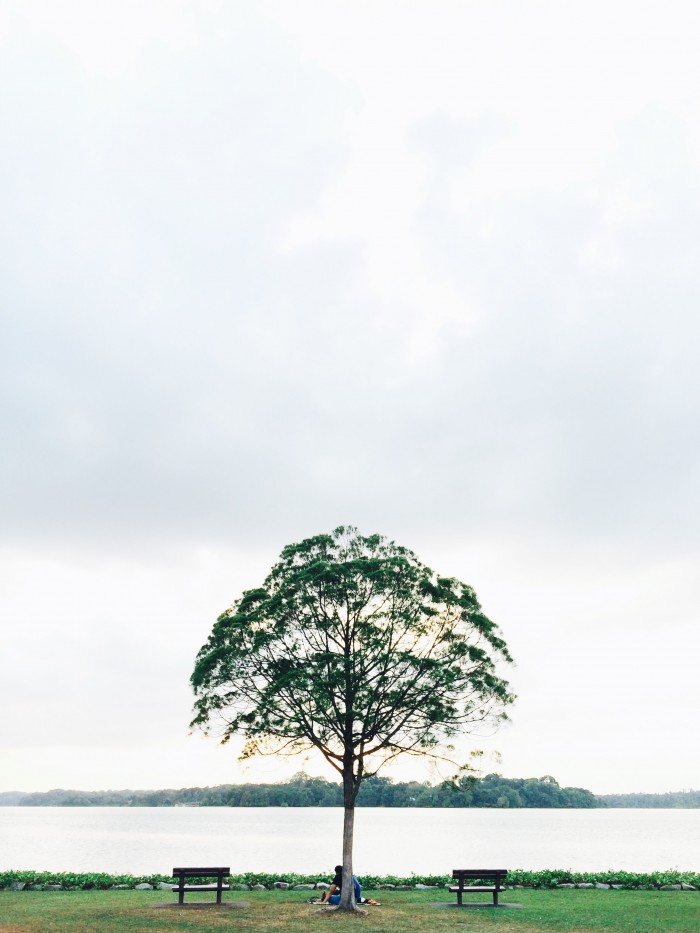 Solemn, strong and most importantly, unmoving. Trees make a surprisingly good subject for an Instagram-worthy photo. Depending on the filter you use, a tree can inspire many different emotions: black and white for melancholy and hope when you turn up the saturation.
And one of the most photogenic tree in Singapore (we call this the Instagram Tree the Second) - well known within the wedding-photographers circle - is nestled within Upper Seletar Reservoir. Its edge over its counterpart, the first Instagram Tree, is that it catches the sunset really well. So make sure you go during the evenings.
You will definitely not go home empty-handed because you can find many other photogenic landmarks, like the jetties to the left of the tree along the reservoir.
How to get there? Take bus service 138 and alight at Upp Seletar Resevoir. The tree is located right below the tower.
2. Emerald Hill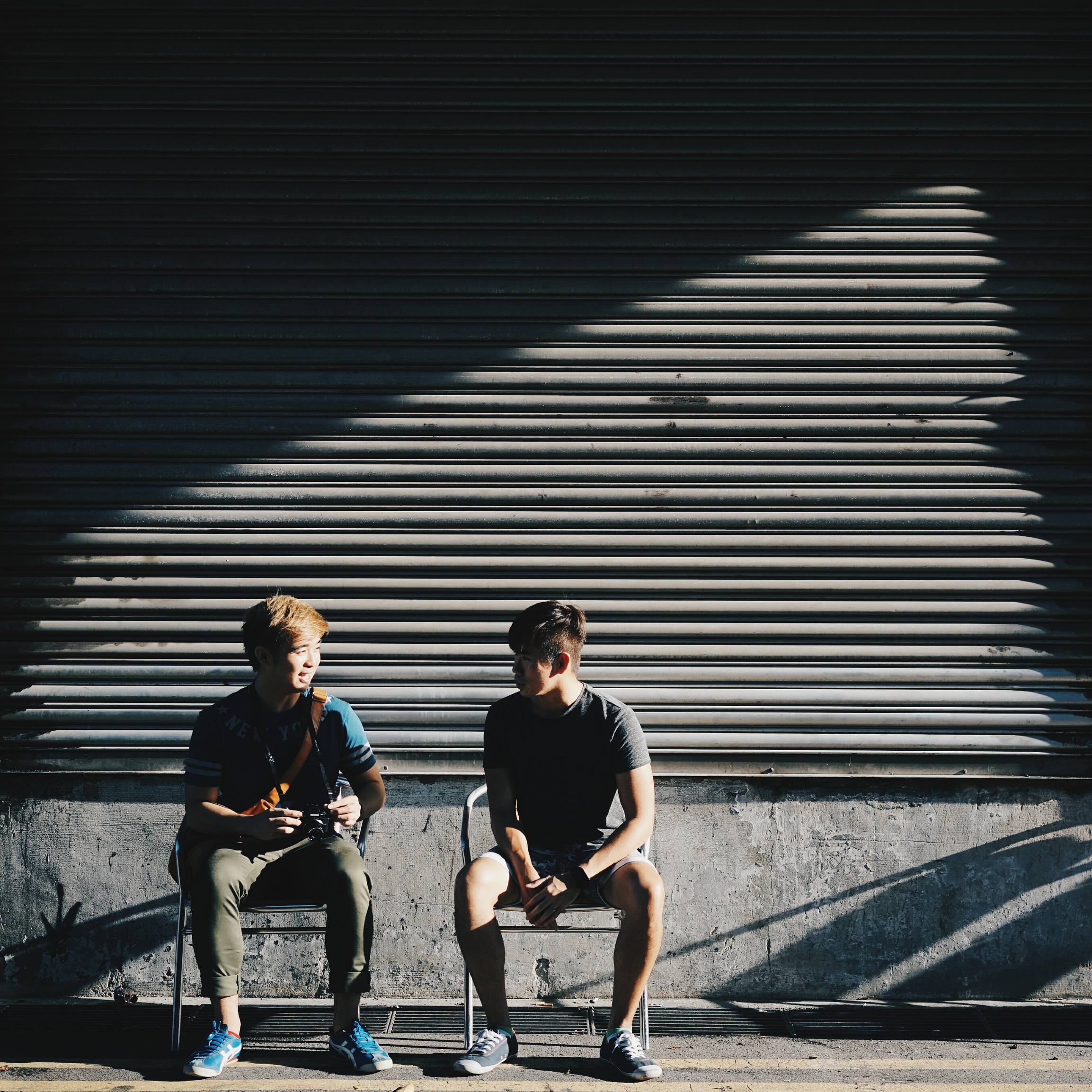 With its rich history, and well-conserved and colourful two-storey Peranakan shophouses, this place is literally a gem in the middle of town - it certainly lives up to its name.
Today, many of them still house residents while the ones nearer to town have been converted to businesses like bars.
What really makes this place stand out is that contrary to the modern and slick malls surrounding it, Emerald Hill, which is lined neatly with early 20th century shophouses, is the best epitome of juxtaposition you can find in Singapore.
How to get there? Located ten minutes away from the Somerset MRT Station, Emerald Hill is the most conveniently located of the lot. When you alight, exit from Orchard Gateway, cross the road and just keep walking straight, pass Acid Bar and you'll arrive at Emerald Hill.
3. Changi Beach
Compared to its counterparts like East and West Coast Park, Changi Beach is one of the lesser known beaches in Singapore. Many of us only learn of its existence as we stare longingly at the outside world on our way to Pulau Tekong (Which with its majestic sunsets and night sky littered with stars, is actually one of the most Instagram-worthy places in Singapore. However, with the risk of not seeing your family for two weekends, having in-camp photos is definitely not worth it).
Set in the east, Changi Beach is the spot to capture the sunset. Moreover, it is a favourite spot for families to have their barbecues, hence, there is no lack of human subjects for your photos - just be sure to get their permission first.
How to get there? Take bus service 9, 19 or 89 and alight at the bus stop Changi Beach CP 2, 3, 4 or 5.
4. Portsdown Road's water tank
Located in the quiet neighbourhood of Portsdown Road is an old water tank that wouldn't be out of place in American films.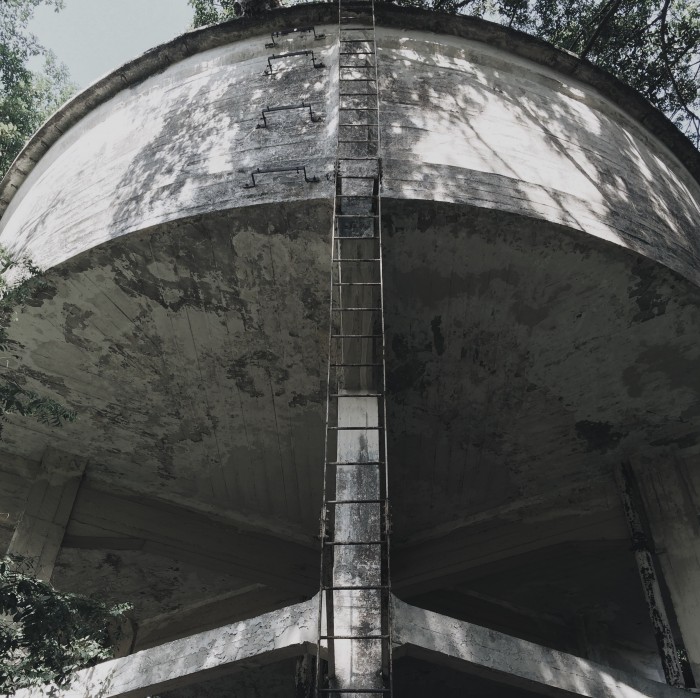 If the water tank is not your thing, don't worry because located along Portsdown Road are many indie cafes and bars. So, make sure you go with an empty stomach, especially since many of them and their dishes are very Instagram-worthy as well.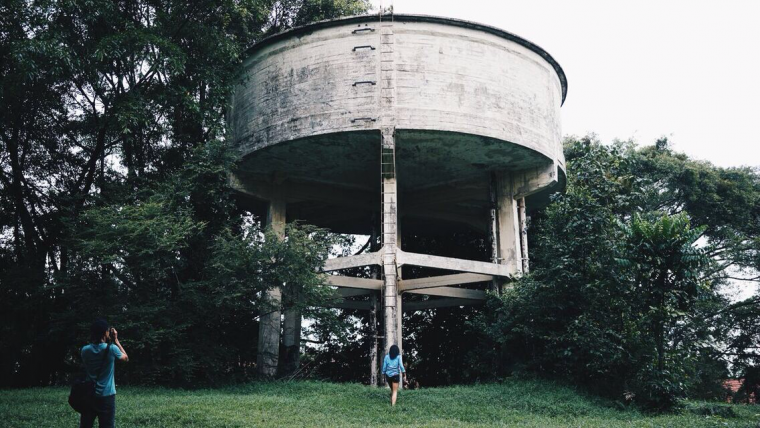 How to get there? Take the MRT to one-north Station, head down Ayer Rajah Ave and turn left at the third intersection.
5. Lim Chu Kang Jetty
Before it was taken over by NSFs (and ghosts), Lim Chu Kang was once a bustling residential area. Today, nature has taken back the areas untouched by our army; all that remains of its past residents are their man-made structure like the jetty.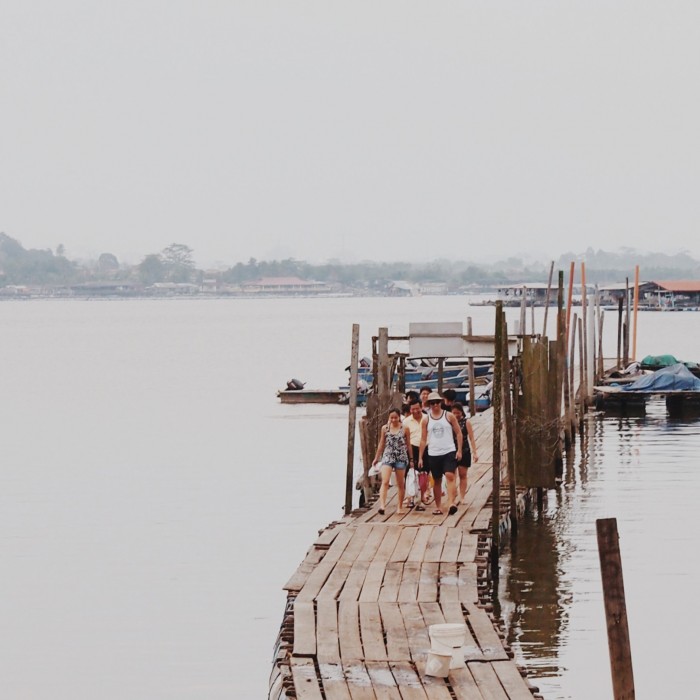 What makes this jetty unique is that it is made completely of wood, making it a perfect place to take your next Instagram photo because it is both back-to-nature as well as back-in-time.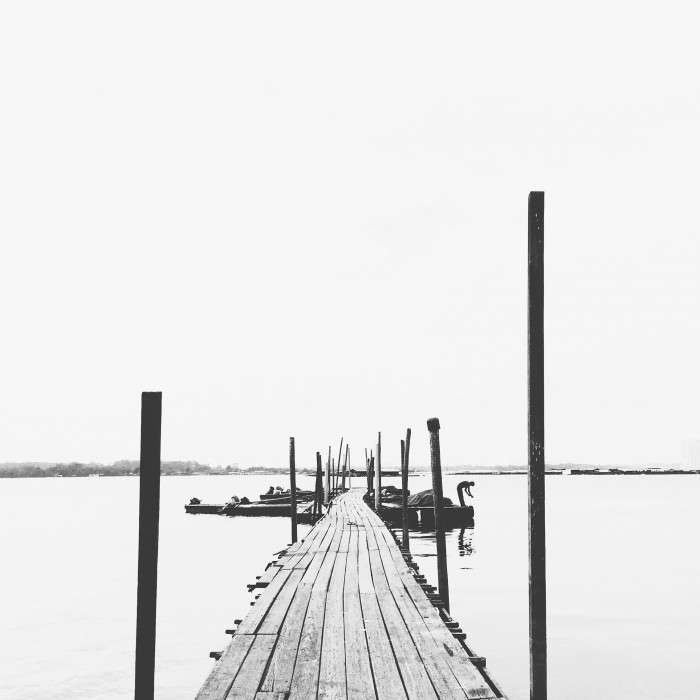 How to get there? From Choa Chu Kang Bus Interchange, take 975 and alight at Lim Chu Kang Ter and just continue walking till the end of the road.
6. Jalan Besar and Thieves' Market
Literally called "large road", Jalan Besar is one of the oldest neighbourhood in Singapore with mentions of it dating back to the 1830s as well as one of the newest emerging neighbourhood (because hipster cafes) in Singapore - placing Jalan Besar in a special crossroads between the past and the future.
Hence, Jalan Besar holds many interesting photo opportunities; just make sure you are ready to walk and brave the sun. A couple of tips from us is that 1) when taking pictures of buildings, look out for patterns and 2) don't be shy to climb up flats to get an aerial view of places.
When you are there, be sure to visit the Thieves' Market located on Sungei Road where peddlers gather and sell old books, clothes, jewelries and even antiques, making it a great place for all street photographers.
If you are planning to make a trip there, do go soon, because by 2017, it will be no more as the land will be reclaimed for the new Sungei Road MRT Station and there are no plans as of yet to relocate the peddlers.
How to get there? Take the MRT to Lavender Station, exit at Exit B and the whole estate is your playground. As for Thieves' Market, alight at Bugis MRT Station and exit to Victoria Street. Make your way down Rochor Canal Road and turn right when you see Sim Lim Square. Don't be afraid to ask for directions because the roads can be a bit confusing.
7. Marina South Pier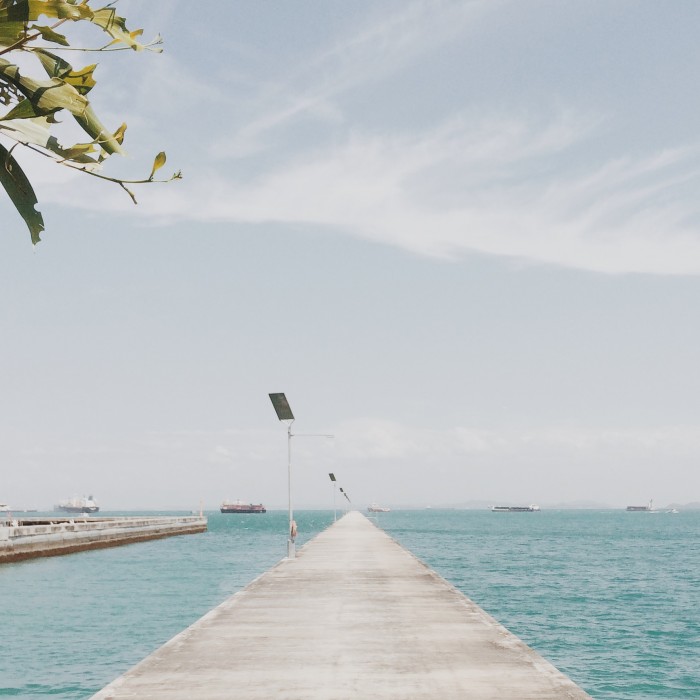 The latest MRT station brings you conveniently to our next location, Marina South Pier. This is an alternative to the  Yishun Dam and Lim Chu Kang Jetty. Plus, it's perfect for those not good with directions.
With its rocky bank located at the extreme right of the pier, this place definitely holds it own.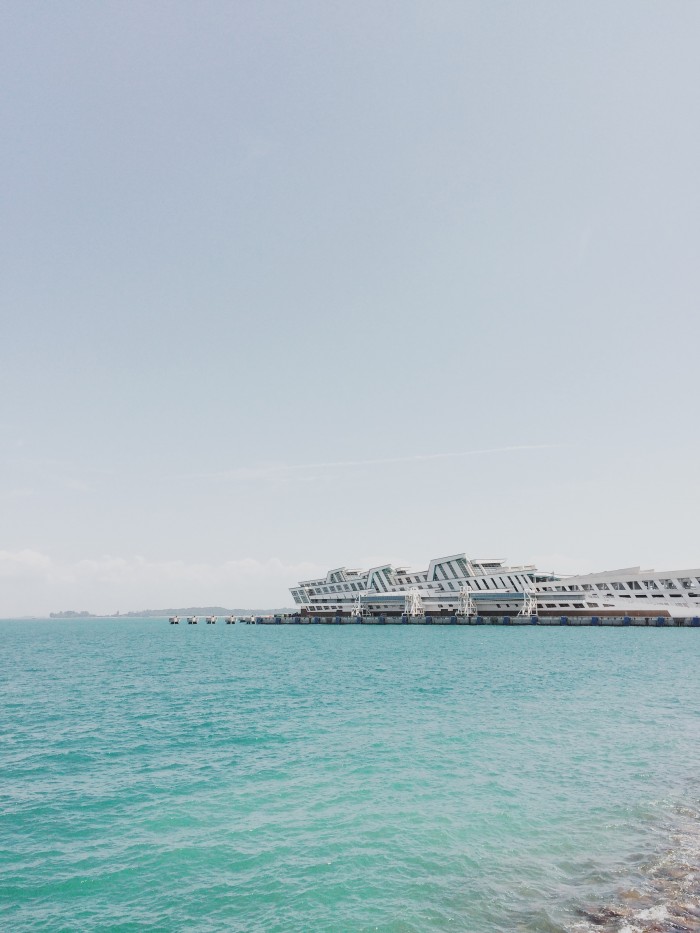 8. Istana Woodneuk
The Istana Woodneuk is a 19th century mansion built by the late Sultan Abu Bakar of Johor. Despite being bombed by the Japanese and ravaged by a fire years later, the building still stands today but in the shadows of its former glory as the mansion has been badly ravaged by decay and graffiti today.
However, that is exactly the appeal: both haunting and haunted (go at your own risk), the mansion is definitely a great place to take your next photo, be it an ootd, urban or minimalistic shot.
How to get there? Take bus service 7, 75, 77, 105, 106, 123, 174, 564 or 625 to opp Pierce Road.When you alight, walk towards the shelter and continue following the sidewalk while looking for the first obvious opening in the vegetation and make your way into it. If you're on a path that ascends with ropes tied to the trees, you're on the right track.Walk till you reach a fork in the road; when you do, turn right. In less than 10 minutes, you should reach the mansion.
All photos by Filbert Koung unless stated.
If you like what you read, follow us on Facebook, Instagram, Twitter and Telegram to get the latest updates.