What a sizzling start by Team Singapore on Day 1!
Singapore collected 10 Golds today, making it a total of 17 - more than doubling our gold medal haul of 7 before the SEA Games Opening Ceremony.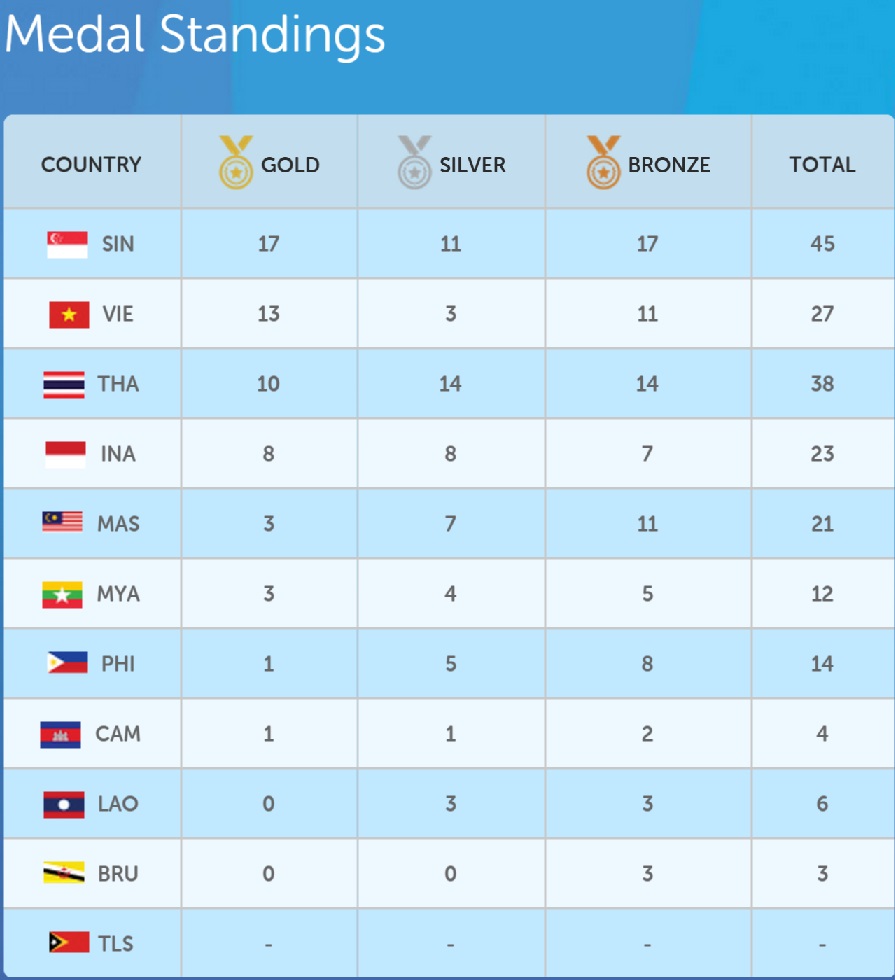 Here is the honour list of our perfect 10 athletes today:
Golds 8 and 9: Canoeing
Lucas Teo edged his Thai competitor in the K1-1000m Finals.
Brandon Ooi and Bill Lee came in first in the K2-1000m Finals.
Golds 10, 11 and 12: Wushu