About a week ago, The Straits Times carried an article about the rise of "upskirt perverts". It was mentioned that there were at least 629 offences in 2014 alone.
We dug a little deeper and uncovered some of the strategies employed by these perverts. It appears that some of the gadgetry employed are highly advanced.
#1 Camera Pens
First on the list are camera pens. These devices, which take on the form and function of conventional pens, contain built-in video recorders at the tip. They can be easily acquired from Qoo10, for as cheaply as S$15.90.
There were two notable cases where camera pens were involved, and the culprits were a former LTA engineer and an ex-property agent.
Both offenders were known to conceal their camera pens by attaching them to other items, such as shoelaces or organisers.
#2 Camera Shoes
Besides pens, shoes have also been modified for the deplorable purpose of upskirting victims. Perverts have been known to clip pinhole cameras beneath the "breathable" surface of sports shoes, as depicted in the following illustration:
As evidenced by the picture below, such modifications are virtually unnoticeable:
The upskirt perverts will then slip their feet beneath the skirt of their victims or between their legs, the latter made more convenient by the packed nature of train cabins or escalators during peak hours.
#3 Hidden Camera in Bags
Another popular strategy employed involves placing smartphones in unzipped bags or briefcases, with the camera facing up. The bags will then be placed either on the ground, or positioned beneath the skirts of unsuspecting victims.
#4 Pinhole Cameras Under the Desk
In 2009, a local bank employee fixed pinhole cameras under the desks of female colleagues so as to film upskirt videos of them.
A victim became suspicious after spotting the culprit "fiddling with something" under her desk and fleeing upon her arrival. She proceeded to inspect the area under her desk and discovered a pinhole camera with footage of herself in it.
The decision to place pinhole cameras underneath the victim's desk was, in a wry sense, "clever" as victims are unlikely to check the aforementioned area. Moreover, the space may be cluttered with wires, making pinhole cameras difficult to spot.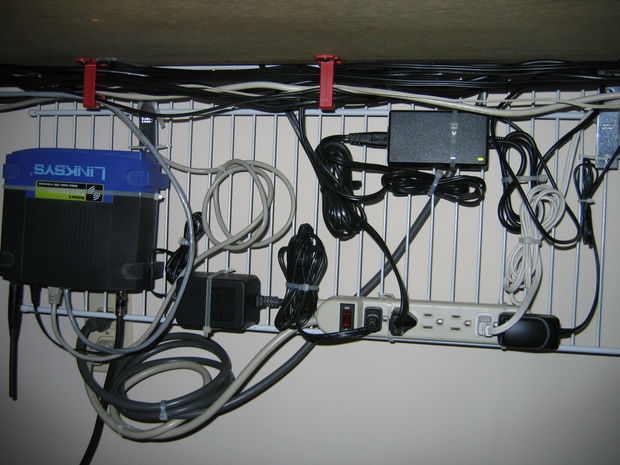 The following are measures that ladies could consider taking in light of how common, resourceful and opportunistic upskirt perverts are these days.
#1 Sweeping the excess material of skirts to the sides or strategic placement of hand(s) at the back
These are measures that ladies on the escalator or climbing a flight of stairs may wish to employ. Doing so denies upskirt perverts the opportunity to sneak a peek at or film what they've set out to capture.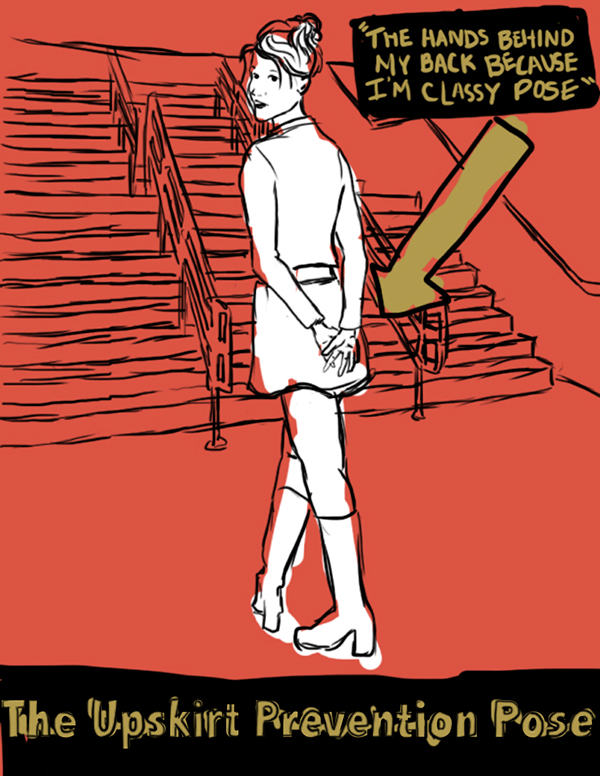 #2 Be conscious of the people directly behind you
While this is not a call for paranoia and tetchiness, ladies should pay attention to strangers standing "too close" for comfort. Keep an eye for suspicious activities, such as excess fidgeting or odd positioning of shoes or bags. Move away if possible, or re-angle your bodies.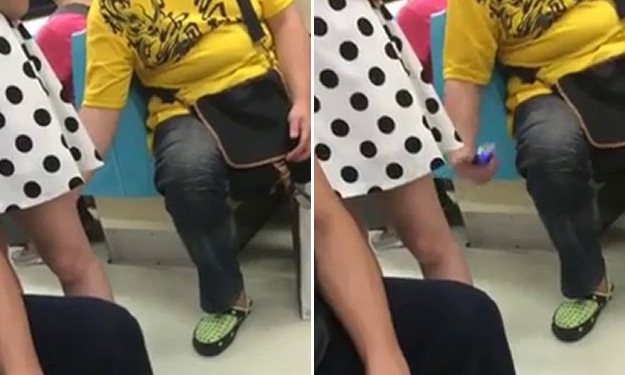 Most importantly, do not be afraid to voice your discomfort or to call for help.
#3 Say no complacency and yes to vigilance
Male workers have been known to spy on their female colleagues. Fathers have been known to spy on their stepchildren. Accordingly, it is wise to be vigilant.
Once in a while, or as often as you like, check beneath your desks for suspicious objects. It should be noted that pinhole cameras may be attached to anything, including poles, broomsticks or plungers.
#4 Know Their Game Plan
Follow the news and keep yourselves updated on the latest tactics and gadgetry utilized by upskirt perverts.
Actually, here's the real message: Just don't film upskirts.
Top photo from here
If you like what you read, follow us on Facebook, Instagram, Twitter and Telegram to get the latest updates.