A woman was seen allegedly pouring expired milk powder into a pond in Bishan-Ang Mo Kio Park.
Poured milk powder into pond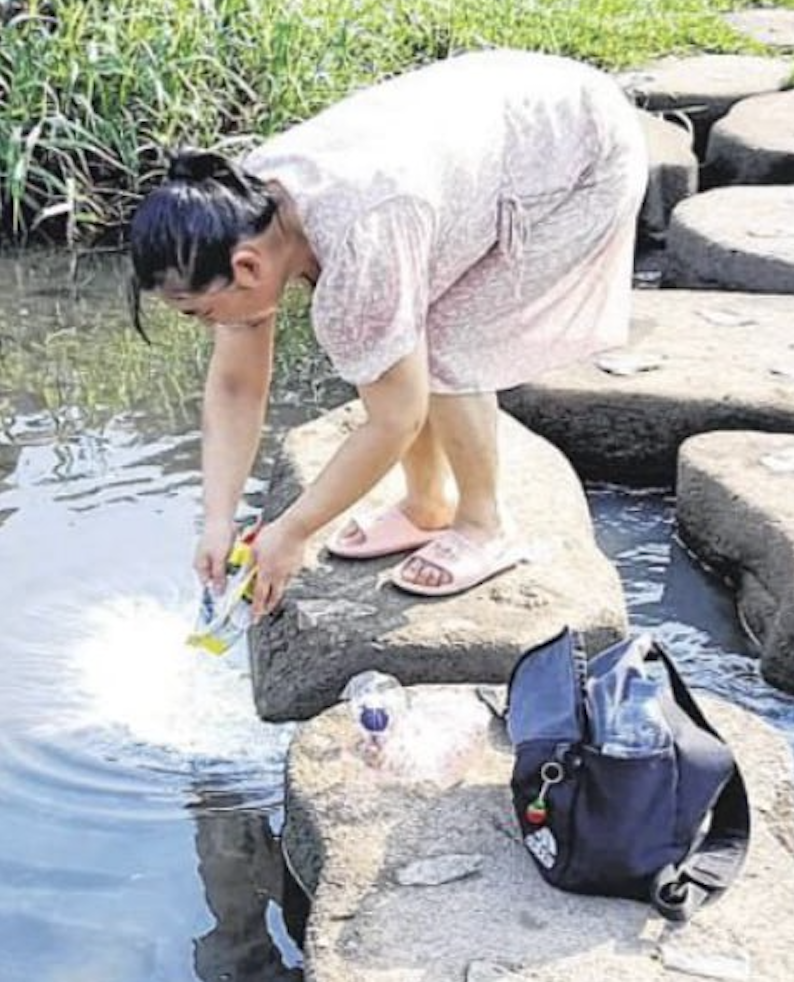 The woman's actions were seen by a passer-by, Hu (transliteration), a 36-year-old clerk who reported it to Shin Min Daily News.
Hu was strolling with her daughter at the park around 9:25 am on Nov. 15, 2023, when she saw the woman "acting suspiciously" at the pond.
Looking closer, she realised the woman was holding a packet of milk powder and pouring it into the water.
Hu immediately reminded the woman that feeding fish was against the rules, but she allegedly refused to listen and continued pouring the rest of the milk powder.
When Hu tried persuading the woman further, she allegedly told Hu that the milk powder had expired and dumped the rest of the package into the pond.
Hu observed that the water in the pond turned murky, and the fish swam away to hide.
"I didn't dare to stop her at the moment because I was worried about the safety of myself and my child, so I just took a photo and walked away," Hu said.
The woman allegedly left immediately after pouring the milk powder.
Informed staff about the woman's action
Hu reported the woman's behaviour to the staff at the park, sharing the photo she had taken.
The staff then searched for the woman, but it was unclear if they found her.
Hu is concerned about the woman's behaviour, as milk powder contains protein and sugar.
Increasing the nutrient content of the water might cause microorganisms in the water to multiply rapidly and affect the balance of the ecosystem, she said.
Expressing her concerns, Hu said:
"This is very scary, she should not have done this."
Mothership has reached out to NParks for comments.
Top photo from Shin Min Daily News and Google Photos
If you like what you read, follow us on Facebook, Instagram, Twitter and Telegram to get the latest updates.