Diners at Lau Pa Sat were in for a pleasant surprise on the evening of Nov. 4 (Saturday), when the cast and crew of popular Korean variety show "Running Man" visited the hawker centre while filming.
Cast members Yoo Jae-seok, Ha Ha, Ji Seok-jin, Kim Jong-kook, Song Ji-hyo and Yang Se-chan were spotted filming scenes for the show by eagle-eyed Singaporeans, with some posting their videos onto TikTok.
"Never thought I would be able to see Yoo Jae Suk up close in Singapore!" User @melade02 wrote.
Indeed, comedian and iconic "Running Man" host Yoo Jae Suk was shown wandering about Satay Street, clad in a baseball cap and dark blue attire.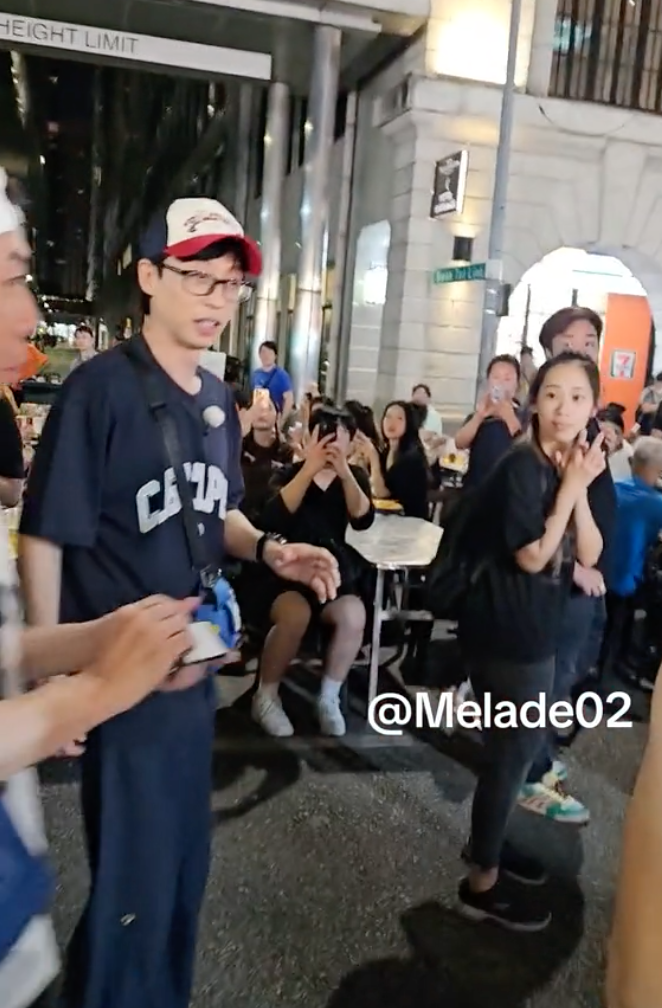 In the next clip, Yoo and his co-host Yang Se-chan were seen sitting down at a table surrounded by cameras, with plates of local fare like satay presented before them.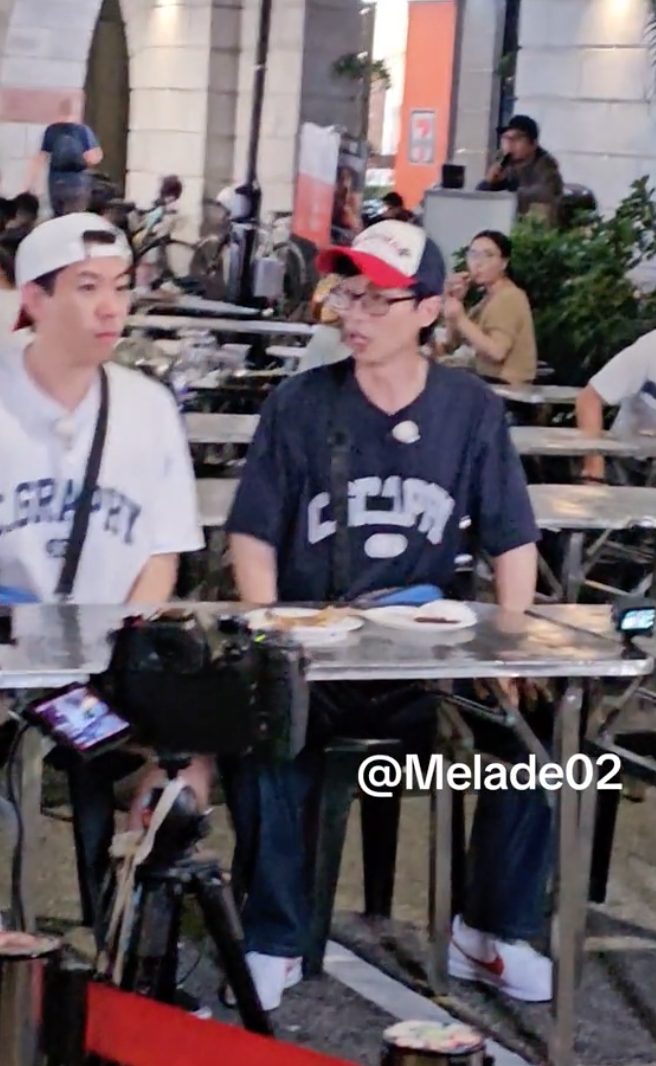 Yoo then picked up what looked to be a big barbecued prawn to show the camera.
The next few clips featured various cast members taking photos with fans and interacting with them, thanking fans for their support.
The cast were then shown waving goodbye and bowing to the crowd after filming.
Lau Pa Sat was also not the only Singaporean location the cast visited over the weekend.
According to videos shared on Instagram account RunningMan_Stan, the cast also went to Mandai Bird Paradise, Night Safari, and Kampong Glam.
This is the first time the show has filmed in Singapore.
However, the cast has previously held fan meets here in 2013 and 2014.
Hot place
This definitely isn't the first time Lau Pa Sat has been featured on Korean television.
On the variety show "Battle Trip", celebrity couple Jang Yunjung and Do Gyeongwan planned a visit to Lau Pa Sat as part of their itinerary.
"Battle Trip" pits celebrities against each other to plan and go on themed trips, with the winning itinerary decided via audience vote.
The couple enjoyed the food and vibes at Lau Pa Sat so much that they labelled the hawker centre a must-see location.
Top photo via TikTok and Instagram
---

If you like what you read, follow us on Facebook, Instagram, Twitter and Telegram to get the latest updates.