Changi Airport Terminal 2 (T2) has fully reopened after three and a half years.
Speaking at the T2 Expansion Opening Ceremony on Nov. 1, Senior Minister and Coordinating Minister for National Security, Teo Chee Hean, stated that the project began in January 2020 — two months before Singapore closed its borders for the pandemic.
The terminal's completion, achieved ahead of schedule, reunites the four-terminal operations at our local airport.
From lush nature-themed installations to brand new retail options, here's what to expect at the revamped T2.
Immersive nature experience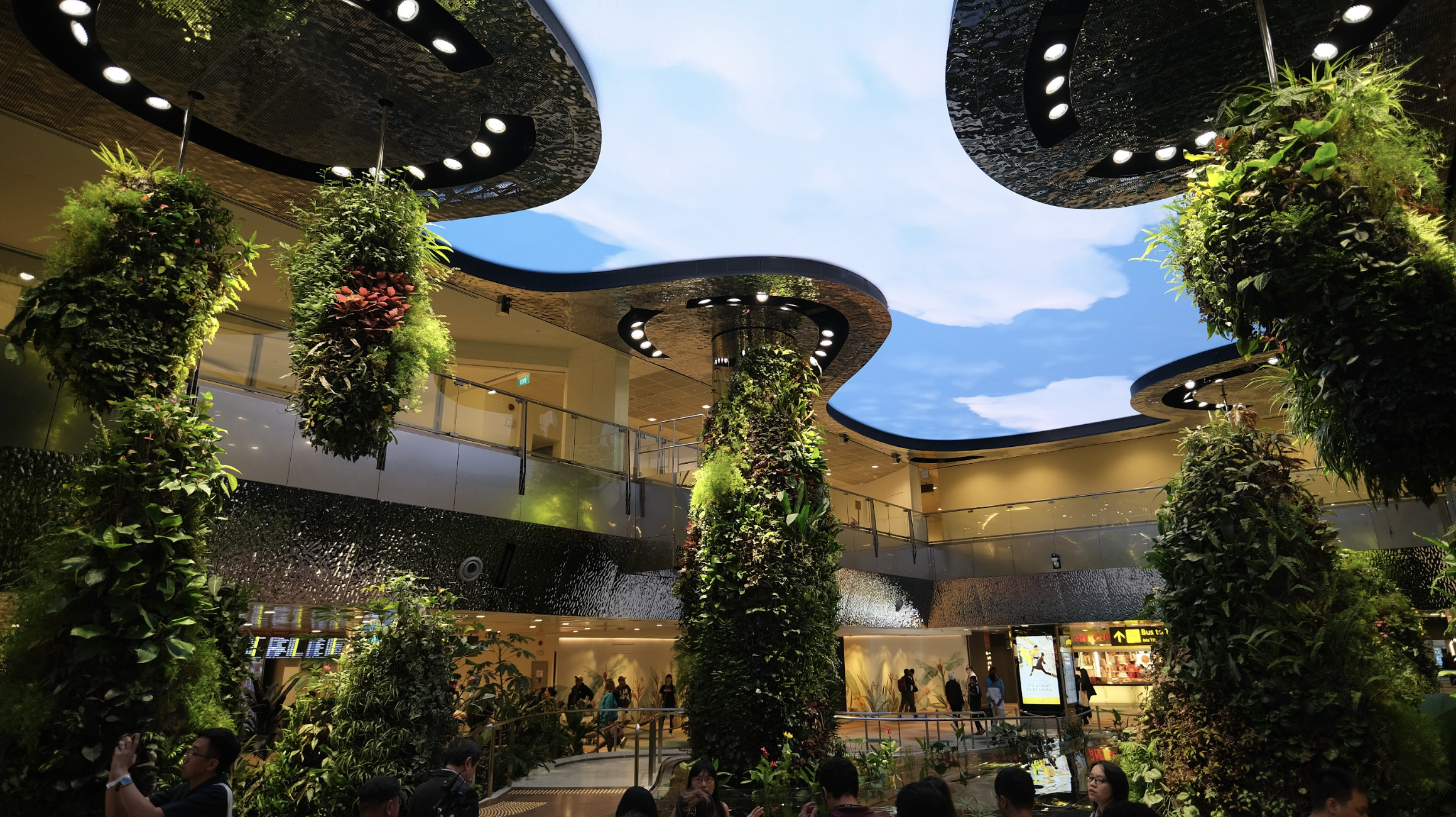 Guided by a nature-inspired theme, T2 is testament to Singapore's "Garden City" moniker.
Chosen areas in the terminal have been transformed into natural landscapes, outfitted with vibrant greenery and horticulture displays.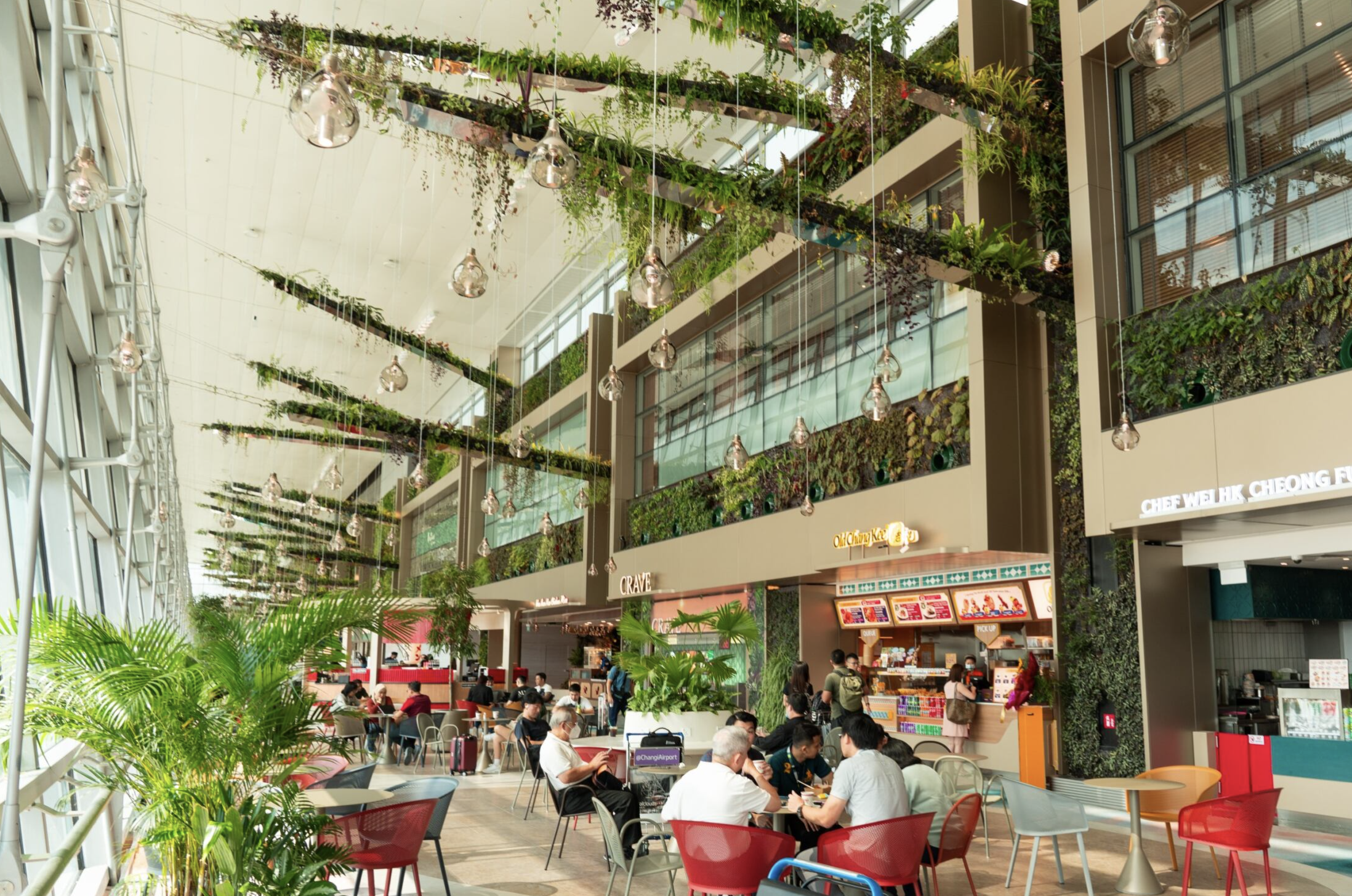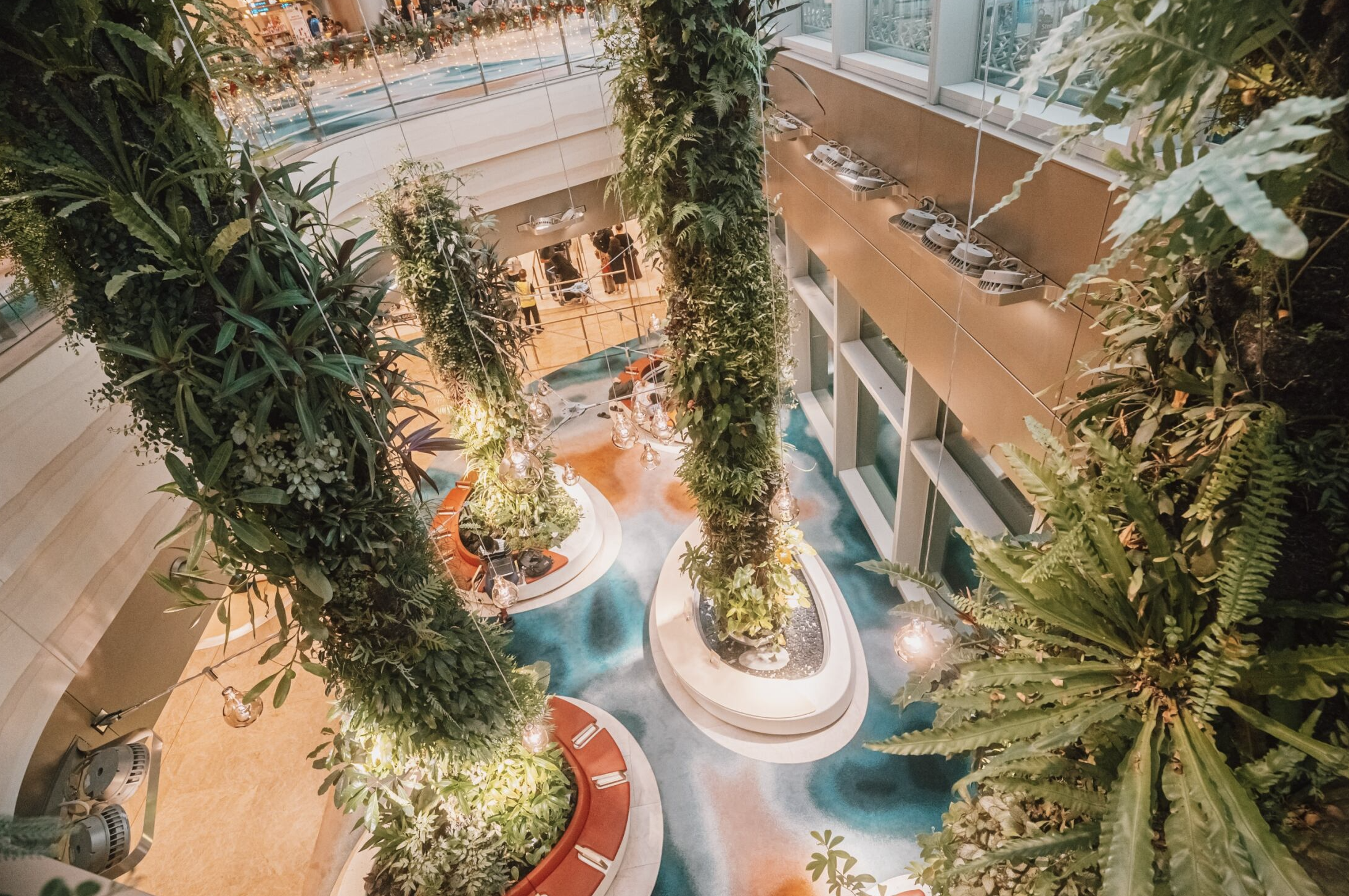 At the heart of the departure hall, a 14-metre-tall digital waterfall, dubbed The Wonderfall, looms amid a vertical garden.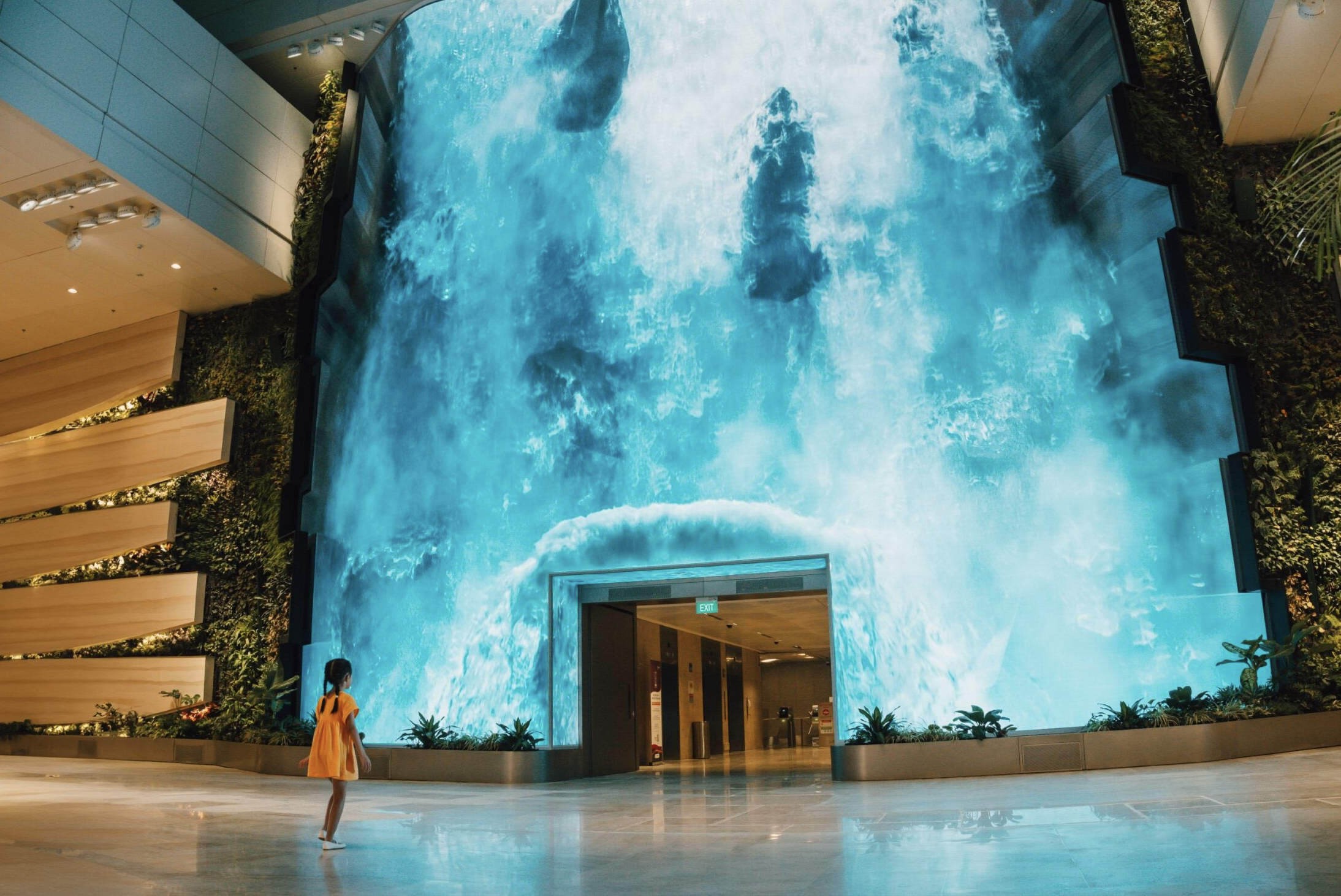 Head into the departure transit area, and you'll be enraptured by an enchanting garden blooming under a dynamic digital sky, which changes hues depending on the time of the day.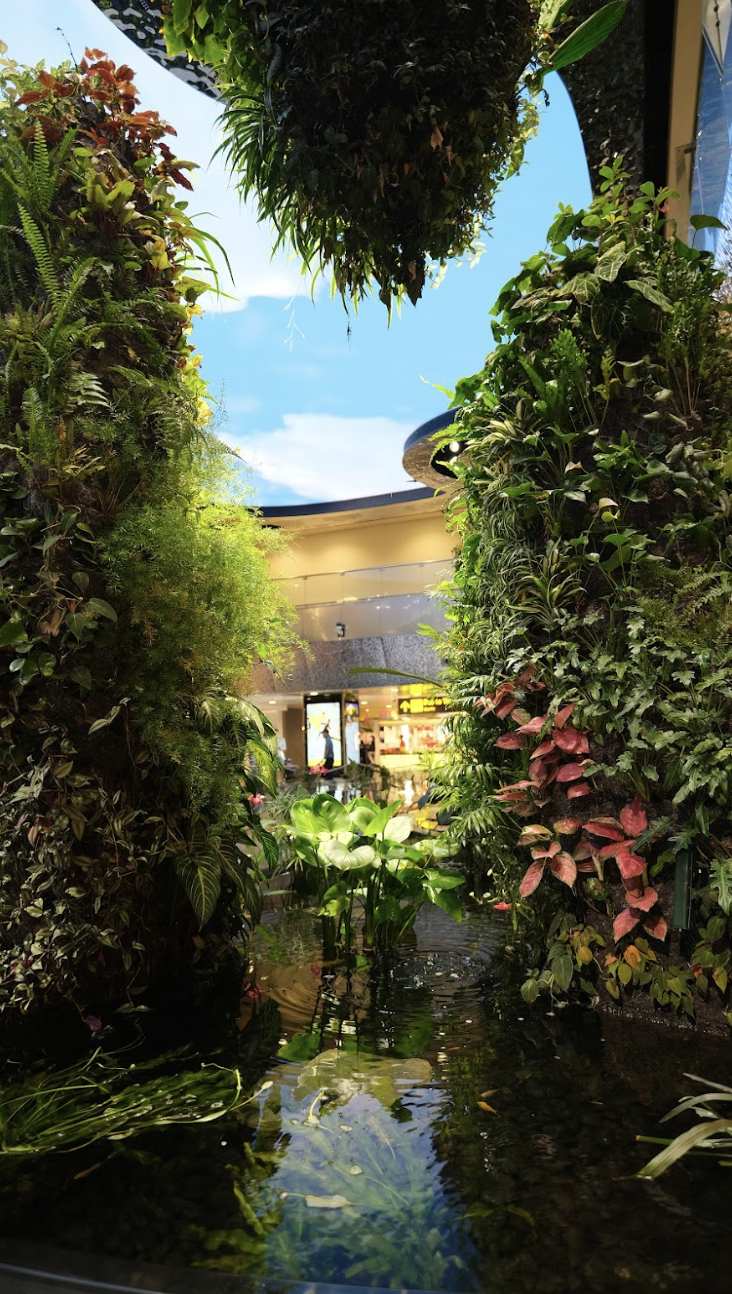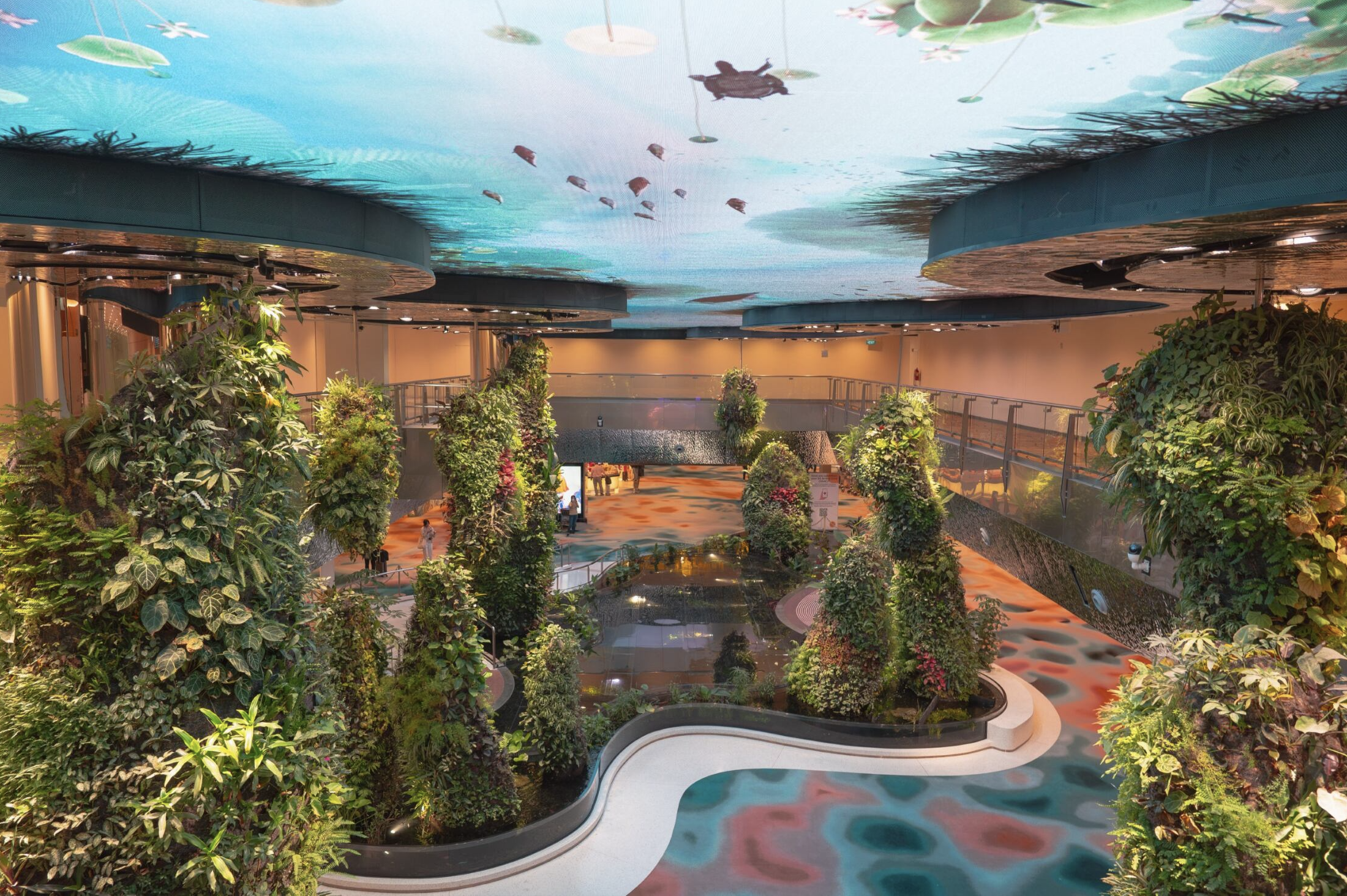 New check-in and immigration systems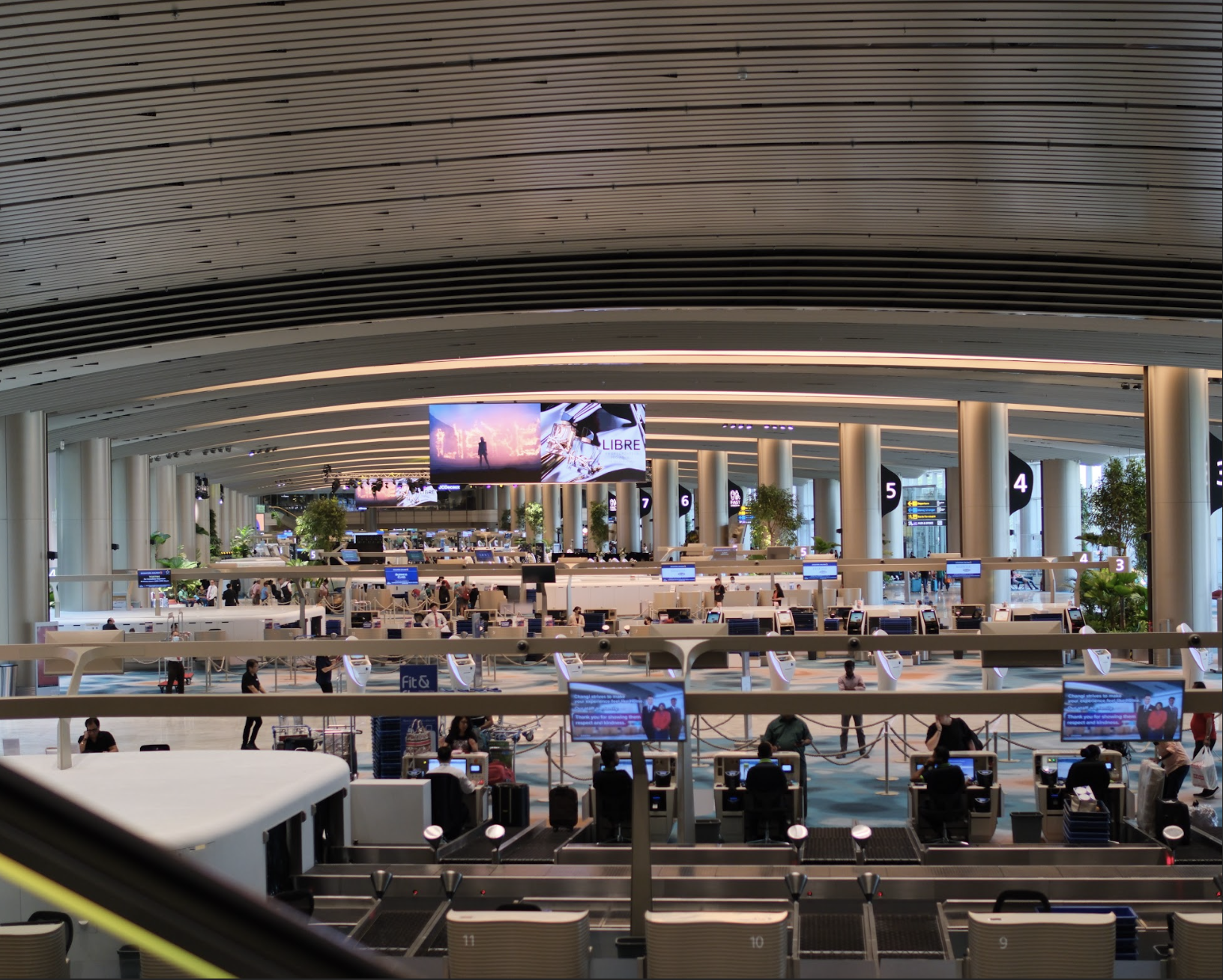 The new terminal also upscales the immigration process.
A central common-use Fast and Seamless Travel (FAST) zone doubles the number of automated check-in kiosks and bag drop machines.
The immigration halls have also been expanded to support more automated immigration lanes.
For persons with disabilities and young children, T2 is the first terminal in Changi to offer automated Special Assistance Lanes at both its arrival and departure immigration.
Food and shopping
An airport is not an airport without a flood of retail and leisure opportunities. In Singapore, at least.
Which is why T2 is equipped with abundant retail and dining options in its public and transit areas.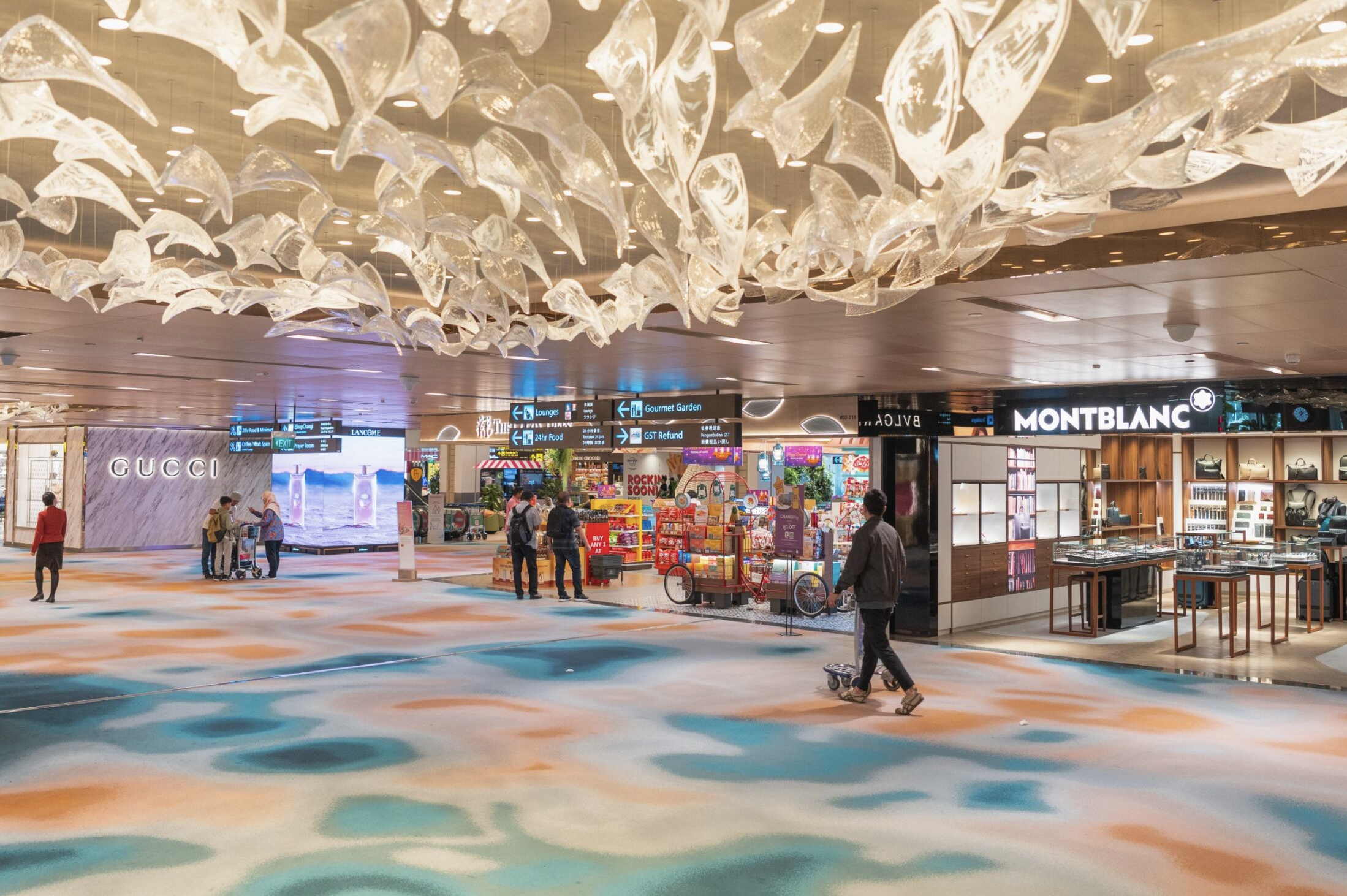 Funko Pop
Funko Pop collectors will be able to visit Southeast Asia's first Funko pop-up, and get their hands on a local exclusive Merlion figurine, among other pop cultures figures.
You'll also be able to pose with Funko statues of your favourite characters.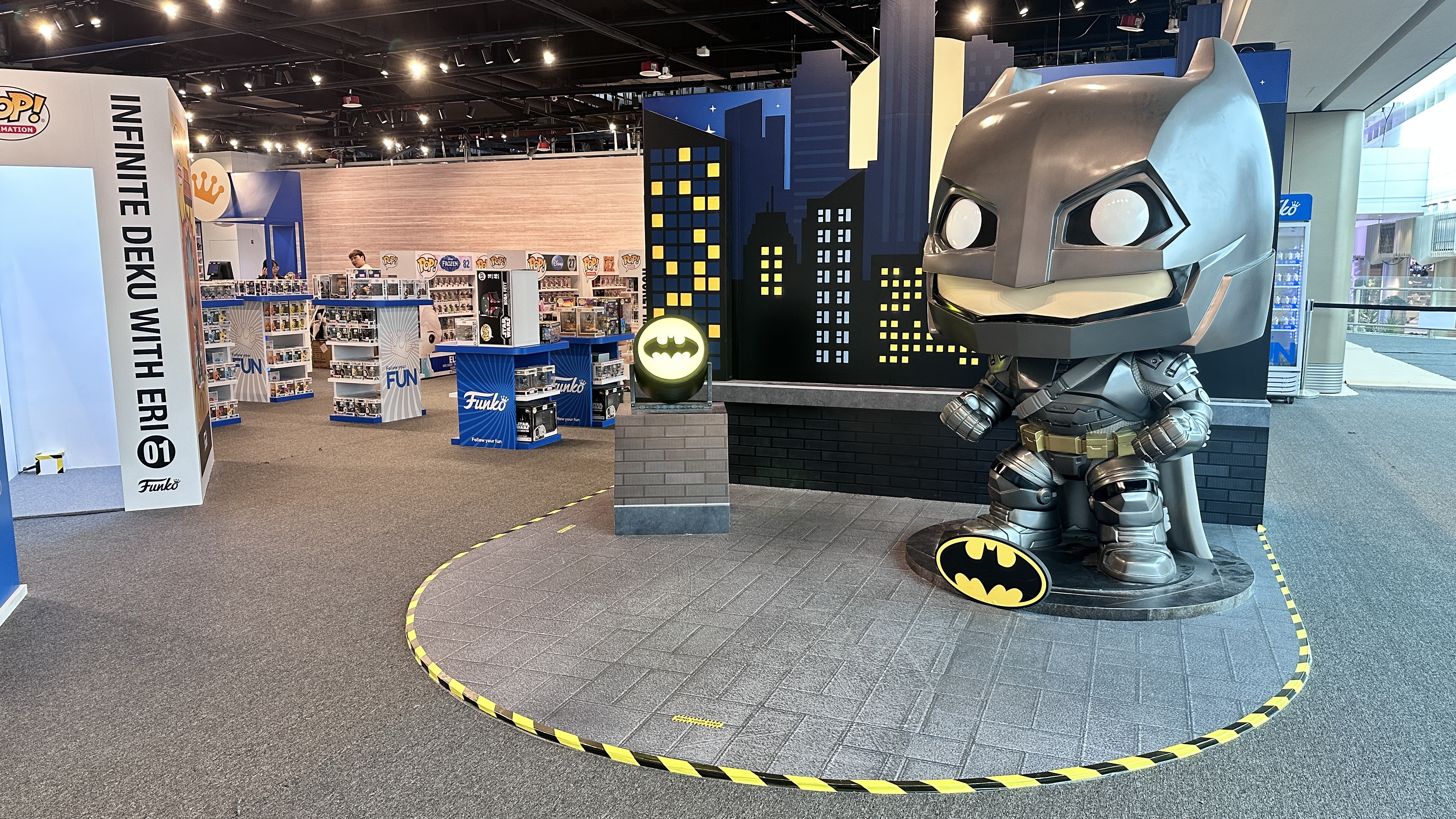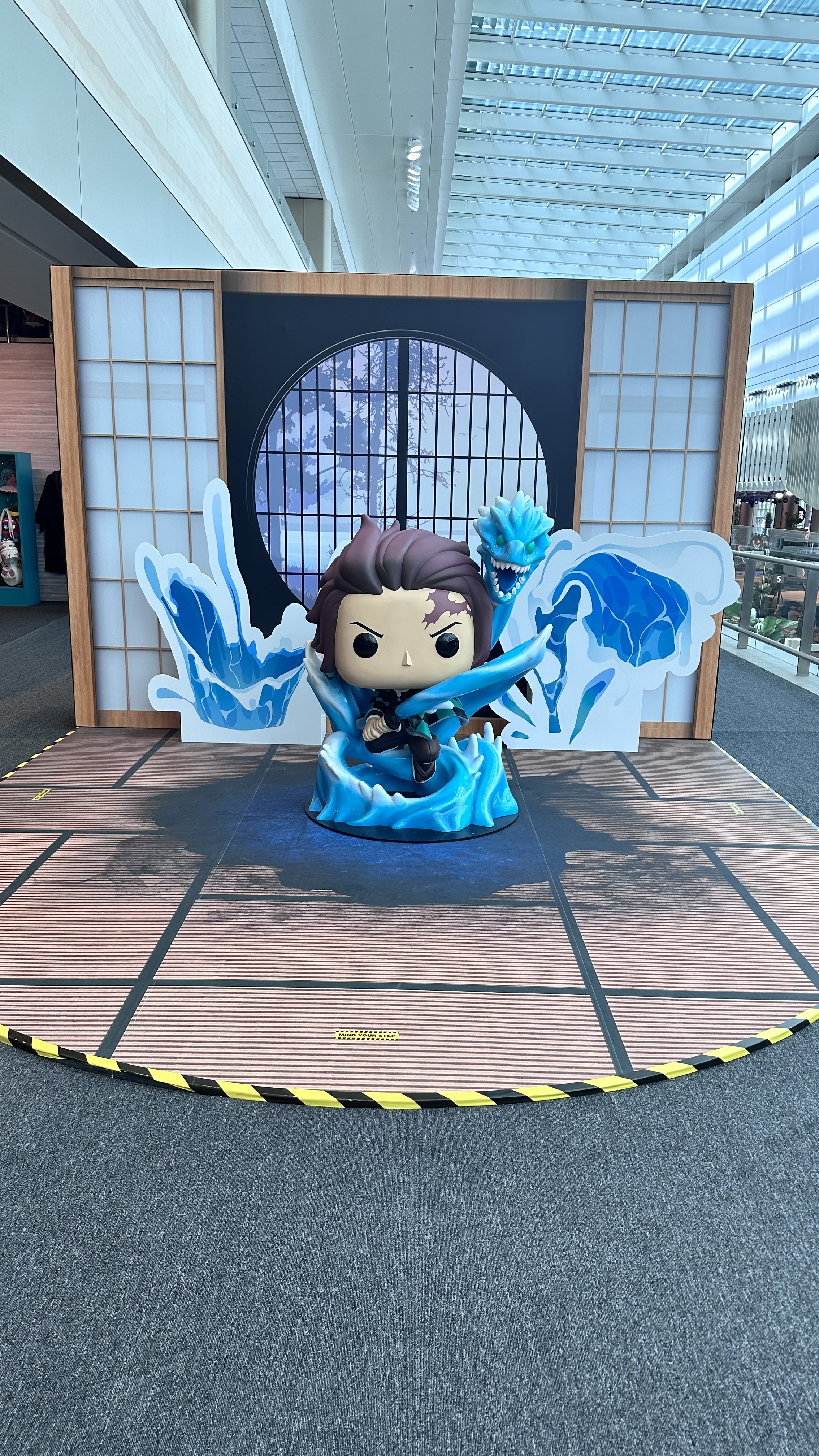 Jones the Grocer
In the departure hall, you'll find the airport's first landside duplex cafe — Jones the Grocer.
The popular artisanal cafe offers a grab-and-go deli-style food counter at its ground level, perfect for rushing travellers on the way to their gate.
As for those who have some time to kill, the upper level bar and restaurant is set to open later in 2023.
JINJJA Kitchen
Other exciting food options include an iteration of Korean fast-food chain JINJJA Chicken, JINJJA Kitchen, which serves hotplate bulgogi and croffles.
Lotte Duty Free Wines & Spirits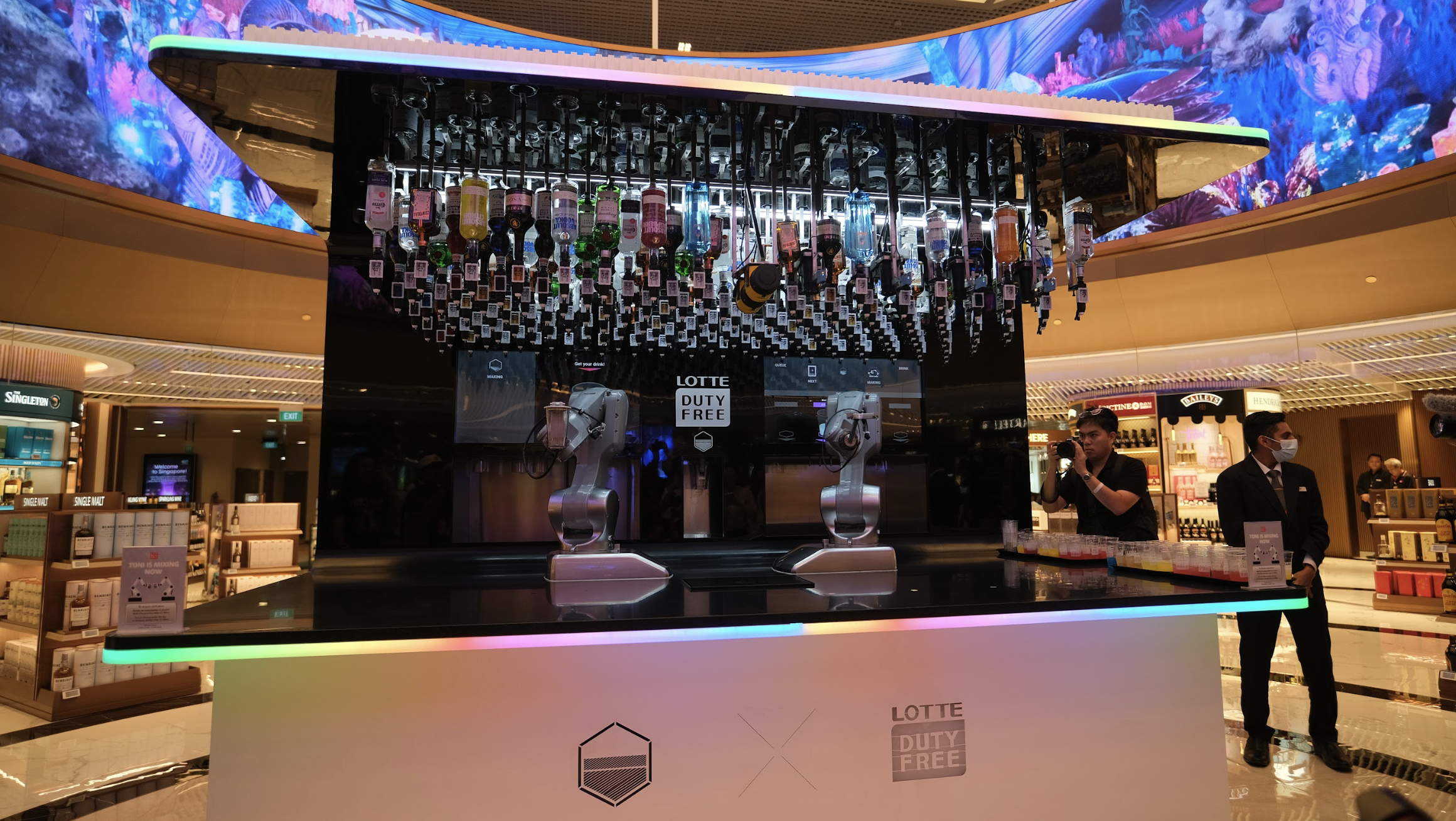 This double-storey store stars a robot bartender, Toni, who serves up a plethora of fine liquor.
Forest of Li Bai
Romantics will also appreciate Lotte's nod towards the Tang dynasty poet Li Bai's famous work, "Drinking Alone Under the Moon".
Just look up, and you'll see that the bar is crowned with a cosmic LED ring playing scenes of the moon dancing in a lake.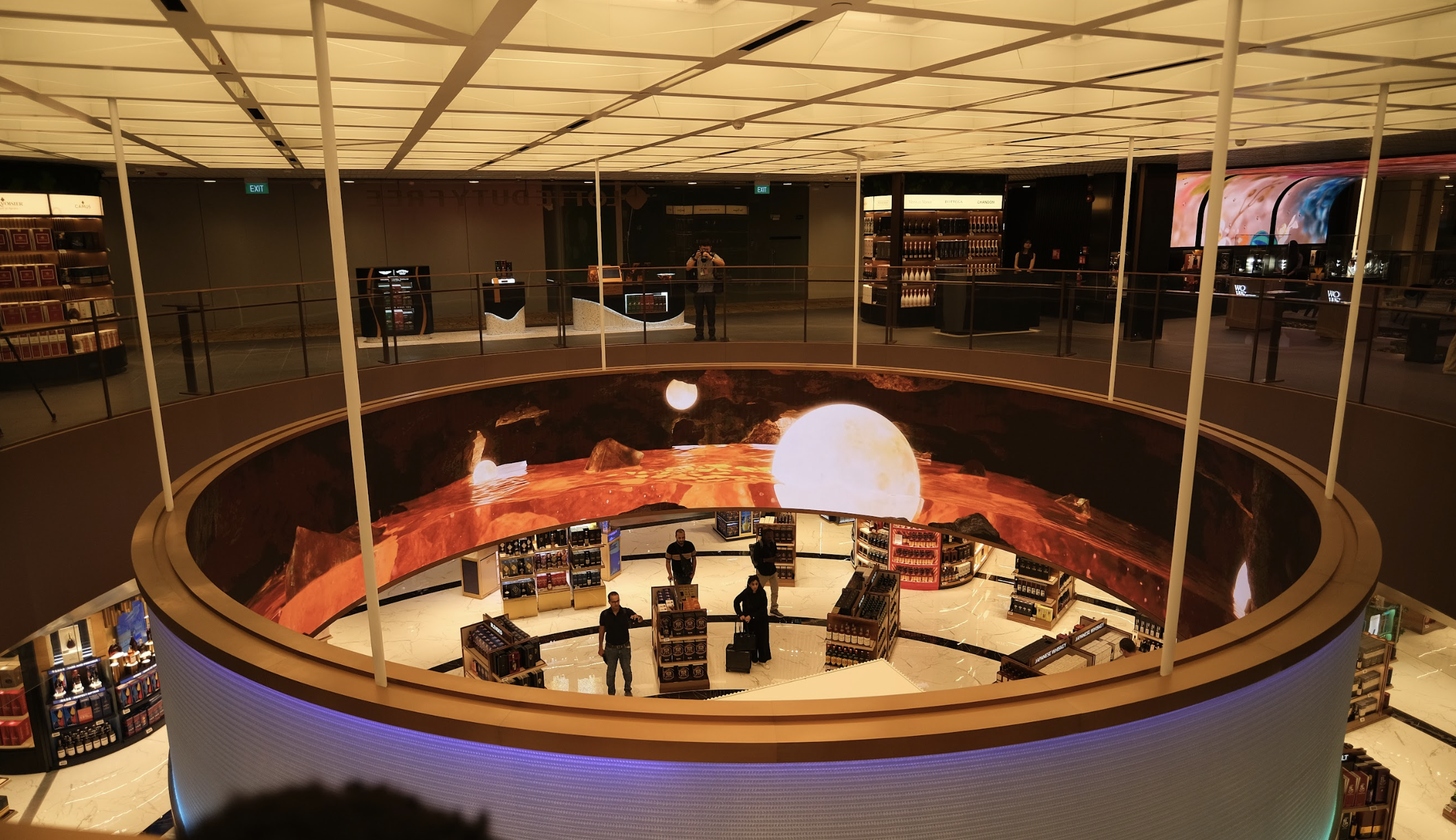 K-pop fans looking to meet their idols (the 2D versions of them) can head up to Lotte's lounge, known as the Forest of Li Bai.
Here, you can snap selfies with your favourite K-pop idols in a smart mirror.
An array of 18 whiskey choices from a wall of dispensers awaits to sweeten the deal.
Hard Rock Cafe
T2 also hosts the return of the Hard Rock Cafe to Changi Airport.
Travellers can feast on signature offerings like the Legendary Steak Burgers and Baby Back Ribs, while sipping on cocktails and browsing unique collector-item merchandise.
Local tastes
For those craving a more local meal, Singapore's distinct flavours can be found at a selection of well-loved restaurants such as Wee Nam Kee Chicken Rice, The Satay Club by Harry's, The Hainan Story, and CRAVE Nasi Lemak.
Flap Pix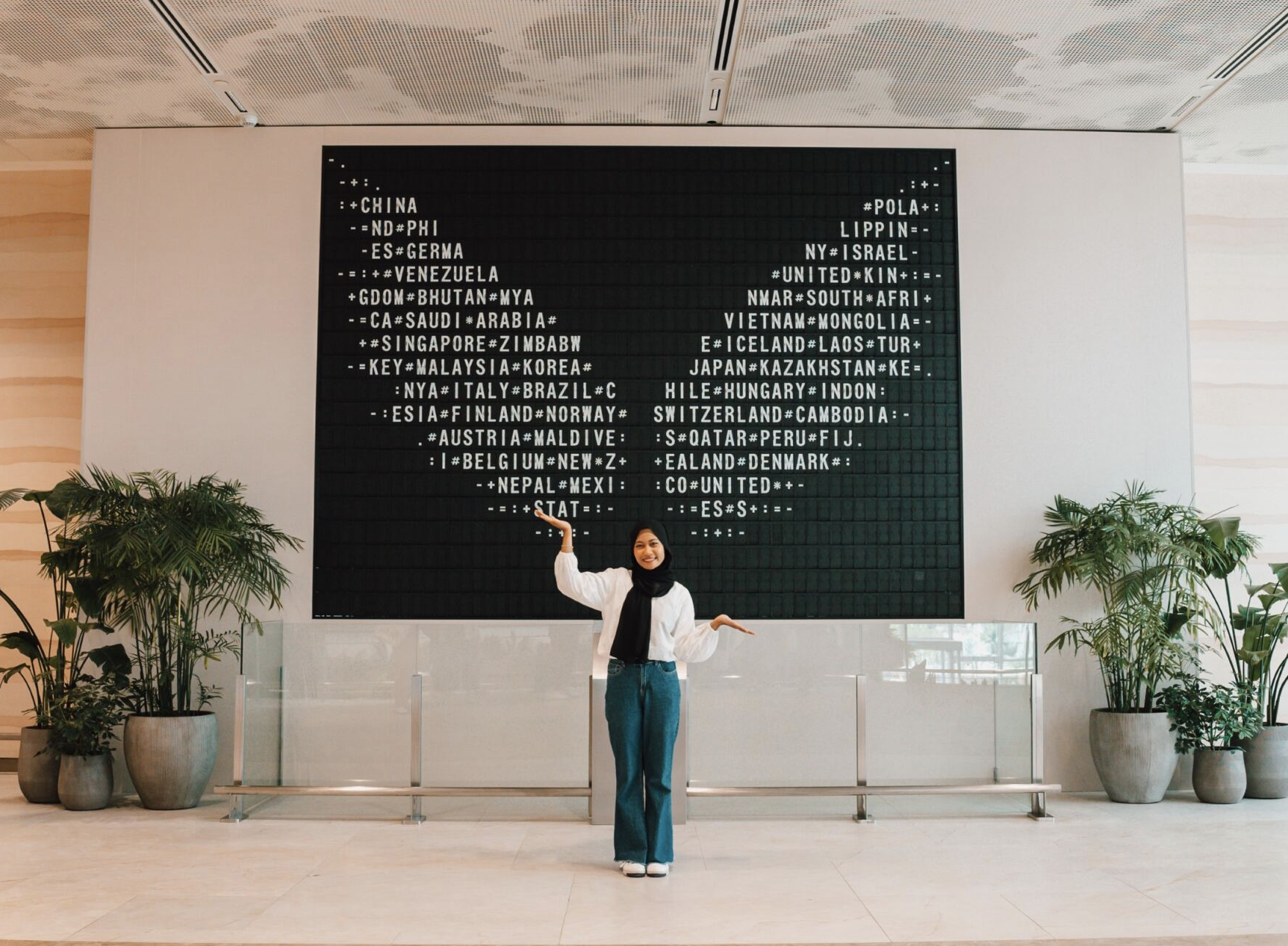 Drop by the Flap Pix installation for a quick photo op.
This mechanical information board, adorned with 1,080 repurposed split-flaps, provides the ideal backdrop for those looking for vintage-themed selfies.
Bear hideout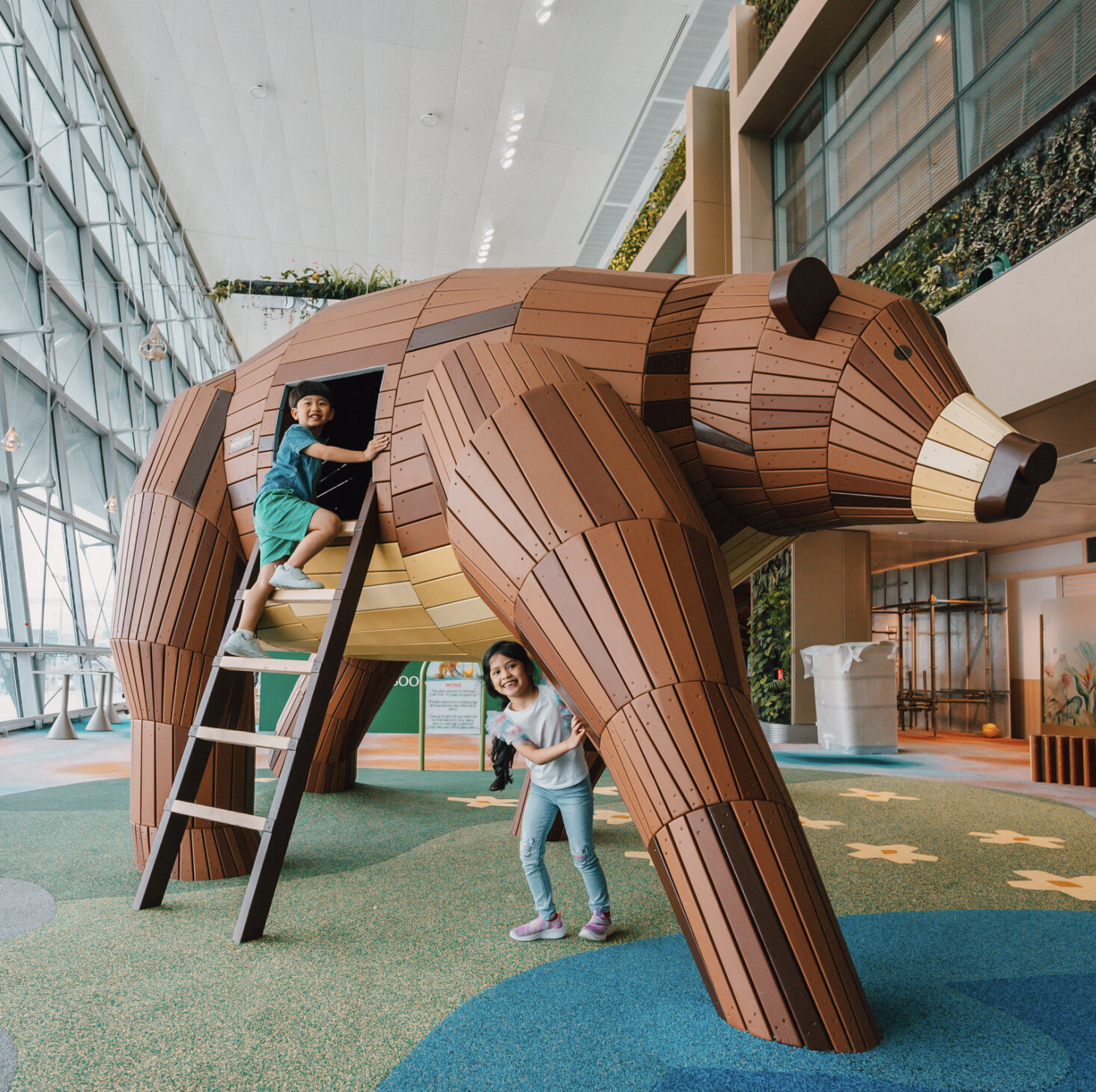 Kids waiting in the transit area can have fun at the 2 Bears Hideout playground.
Featuring a cosy beehive, honeycomb, and bear structures, the space is ripe for imagination and playful storytelling.

Related story
Top images via Changi Airport Group
---

If you like what you read, follow us on Facebook, Instagram, Twitter and Telegram to get the latest updates.