Selina Jen, a member of the Taiwanese girl group S.H.E, has given birth to a baby boy, according to an update on her Instagram on Sep. 7.
In the post, the 41-year-old thanked her baby for allowing her to give birth in a "mildly elegant" manner as she had hoped.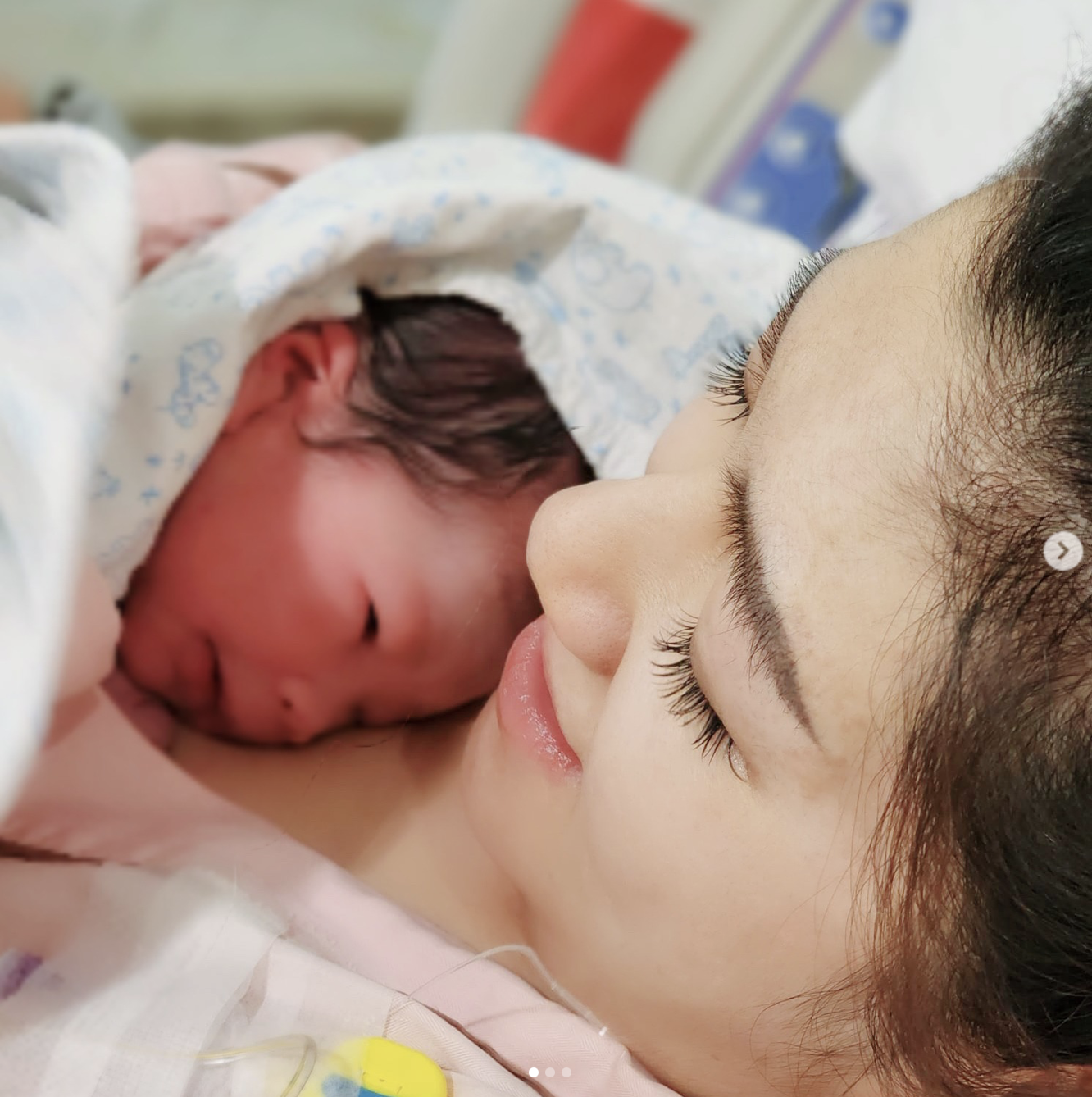 Family of three posing "OK" sign
Jen also updated that her baby son, who is nicknamed "Little Cashew", had to stay in the incubator for a few days as there were fluids in his lungs.
She was relieved that tubes could finally be removed from Little Cashew's body.
Jen also shared some lighthearted moments such as Little Cashew spraying his pee onto his dad.
"Dearest Cashew~ Welcome to this world!👏," she wrote while including a photo of the family of three posing with "OK" hand signs.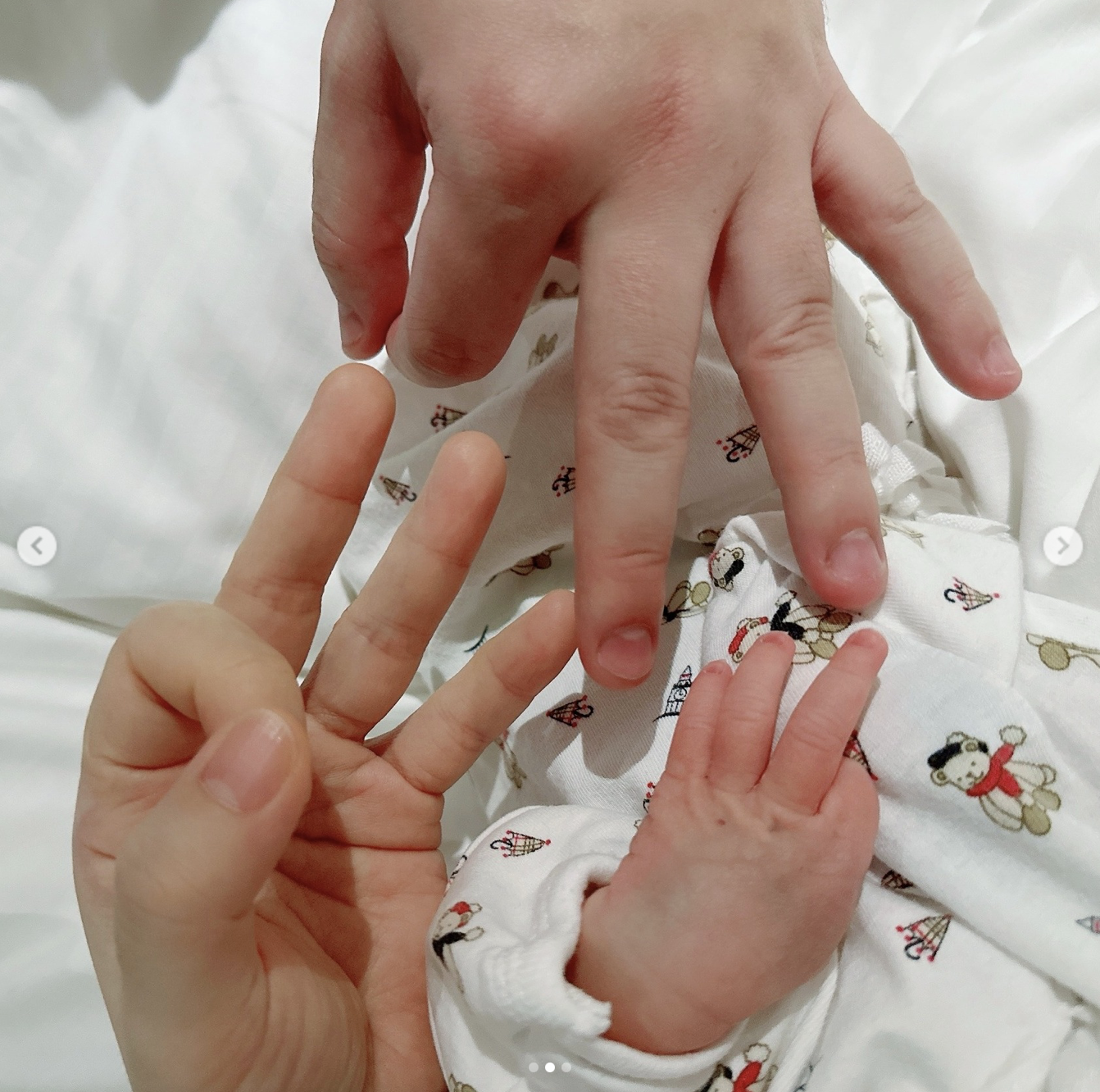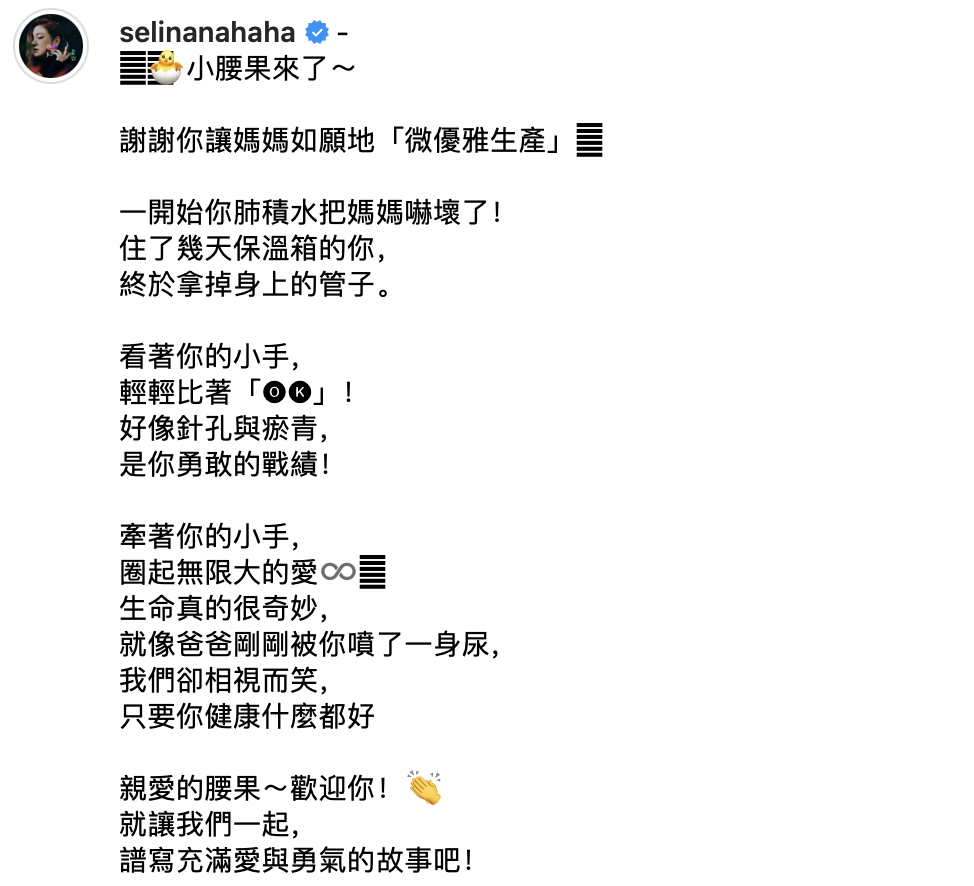 Top photos from Selina Jen's Instagram
If you like what you read, follow us on Facebook, Instagram, Twitter and Telegram to get the latest updates.