An otter was spotted attacking and scaring off a crocodile at Sungei Buloh Wetland Reserve on Aug. 31.
Photos of the encounter were taken by nature photographer Fong Jeck Meng and posted onto the Nature Society (Singapore)'s Facebook page.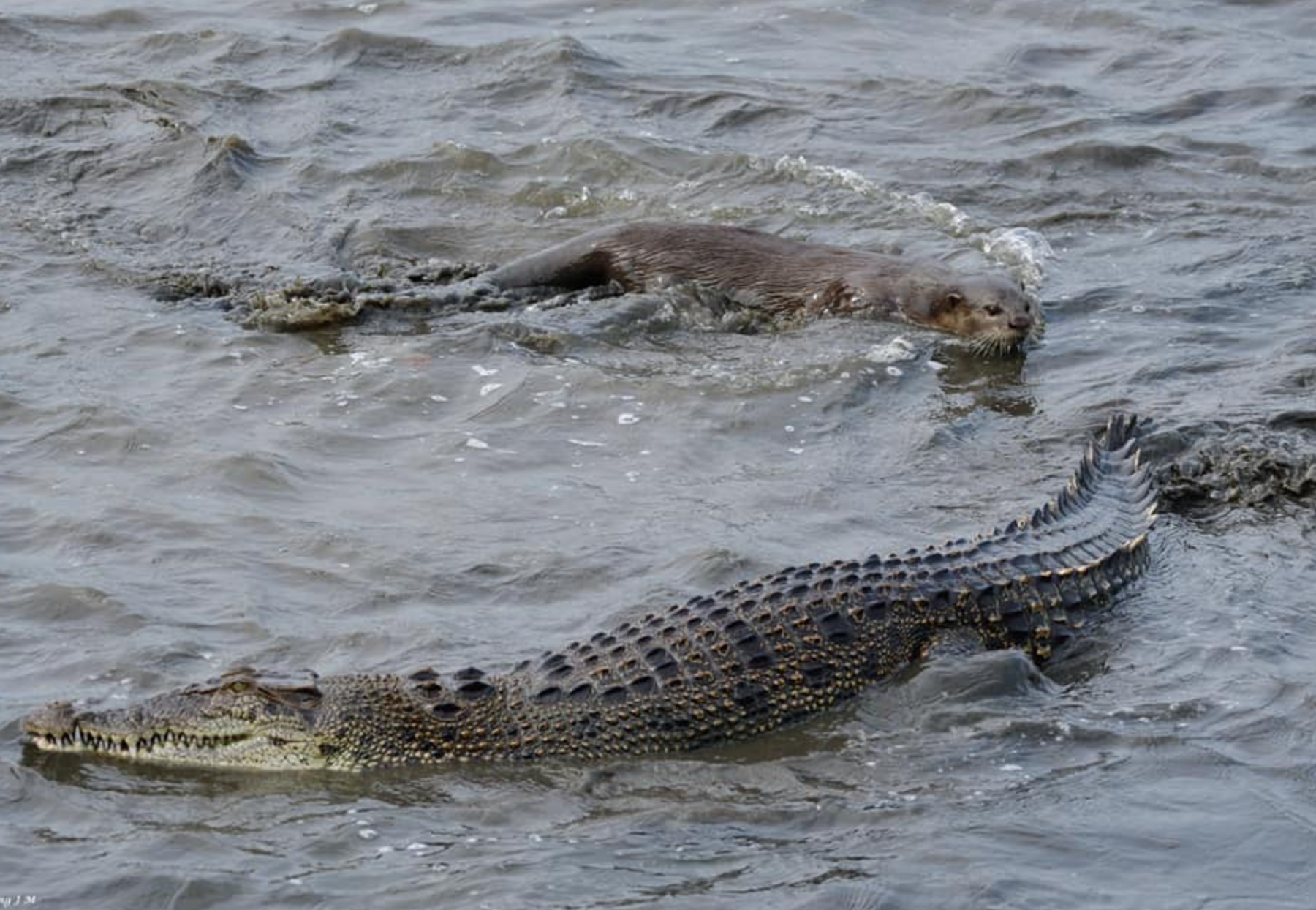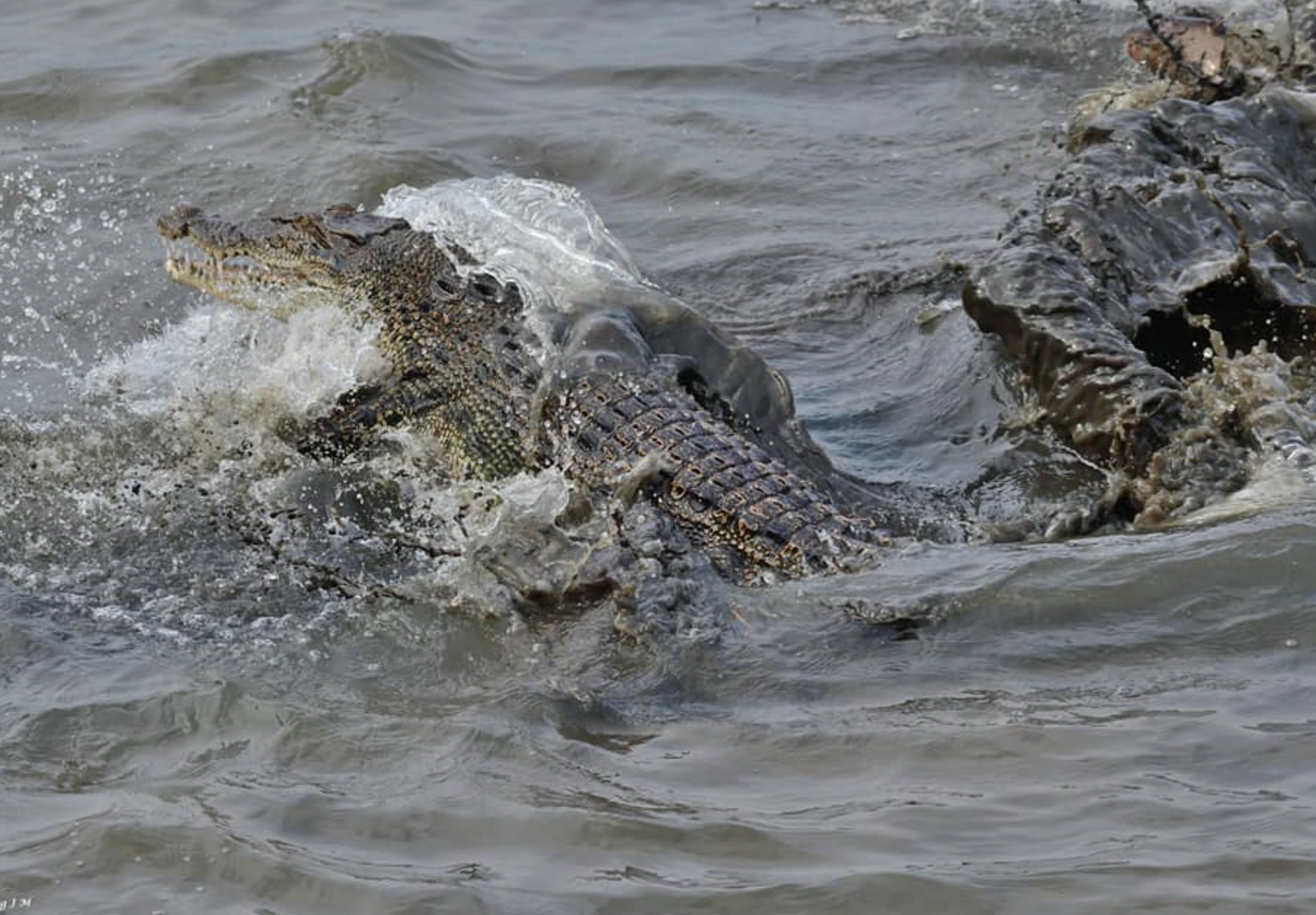 The otter, which looked to be about half the size of the crocodile, was photographed seemingly circling the carnivore in murky waters.
Fong's caption read: "Otter attacked crocodile and sent it fleeing."
A commenter pointed out that the otter was a smooth coated otter, an otter native to Singapore, according to NParks.
Smooth-coated otters are also the largest otter native to Southeast Asia and can grow up to 64cm in head-body length, with a tail length of up to 43cm.
Commenters online lauded the otter for going up against the larger predator.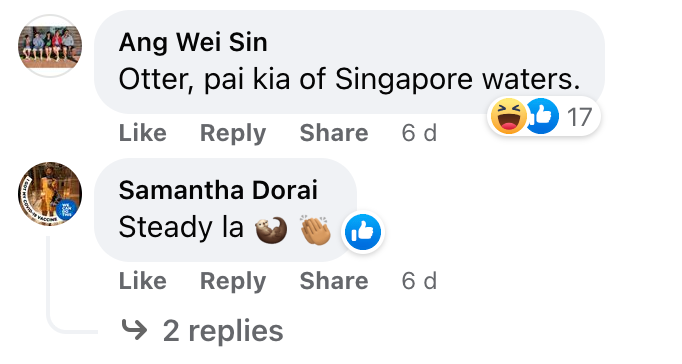 Another sighting
In a separate sighting, another park-goer spotted a playful otter interacting with a crocodile in Sungei Buloh as well.
Serene Ong posted a series of photographs of the encounter on the Singapore Wildlife Sightings Facebook group on Sep. 4.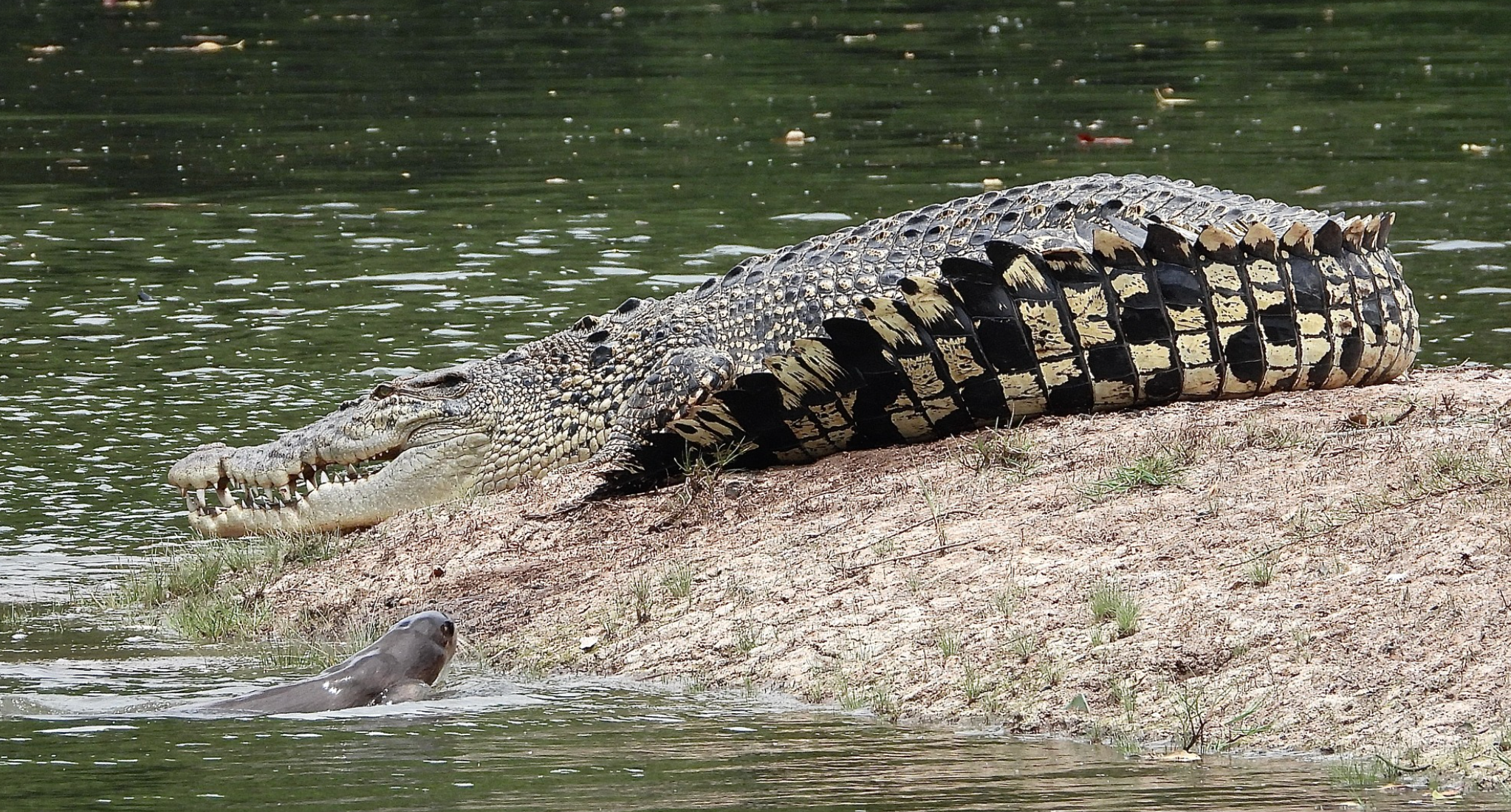 Ong shared that the large reptilian was basking on the sandbank with its mouth open.
An otter then "initiate[d] contact" with the crocodile.
"I felt the otter was so garang (gung-ho)," Ong said.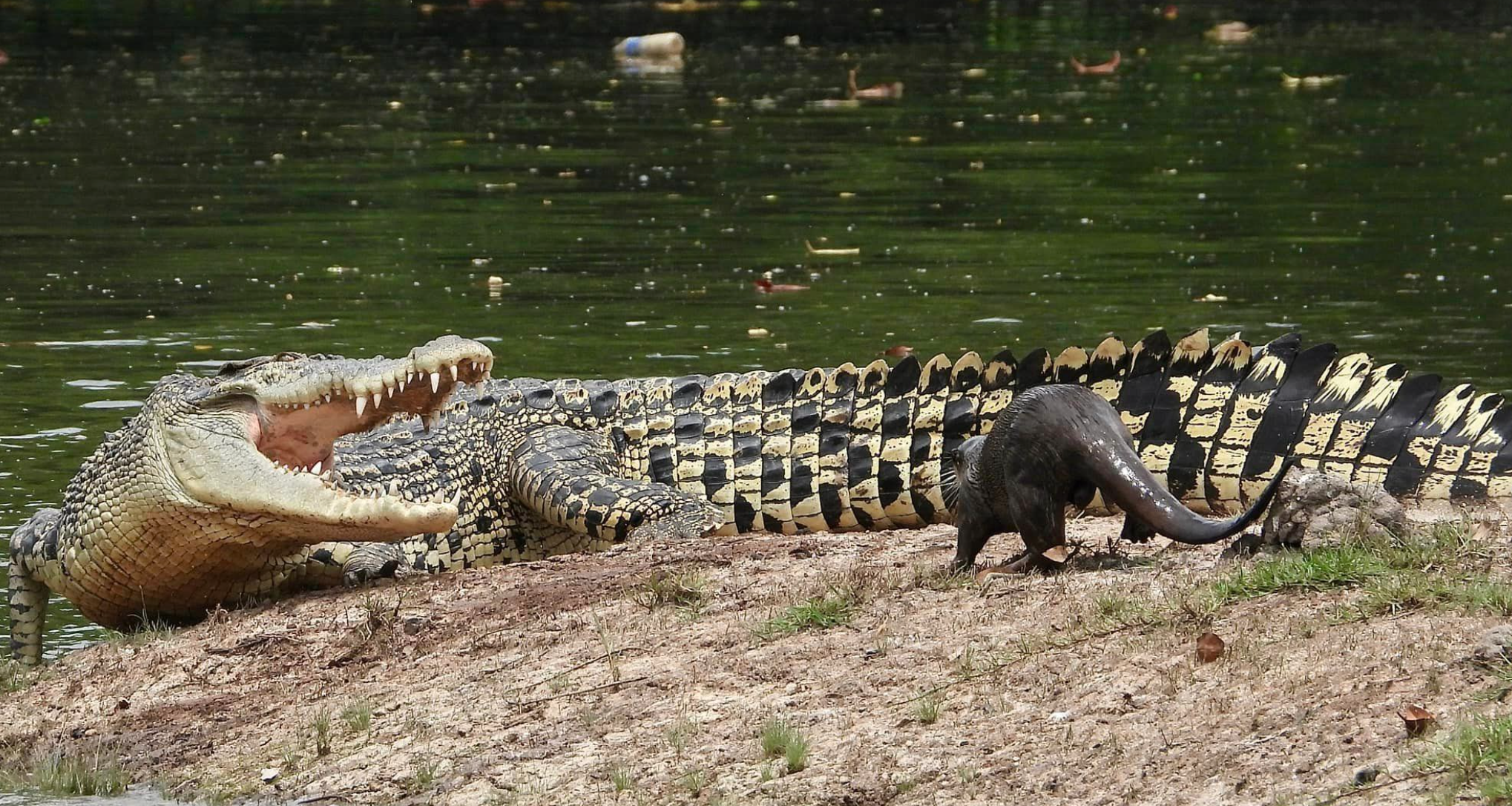 Ong elaborated:
"One whip of the crocodile's strong tail will definitely send the otter flying and crack the otter's rib cage open. I was very worried for the otter. The crocodile snaps unsuccessfully at the otter. The face off lasted for less than 2 mins before the crocodile left the sandbar and swam away."
The otter prevailed as the king of the sandbank, and proceeded to bask victoriously in the sun.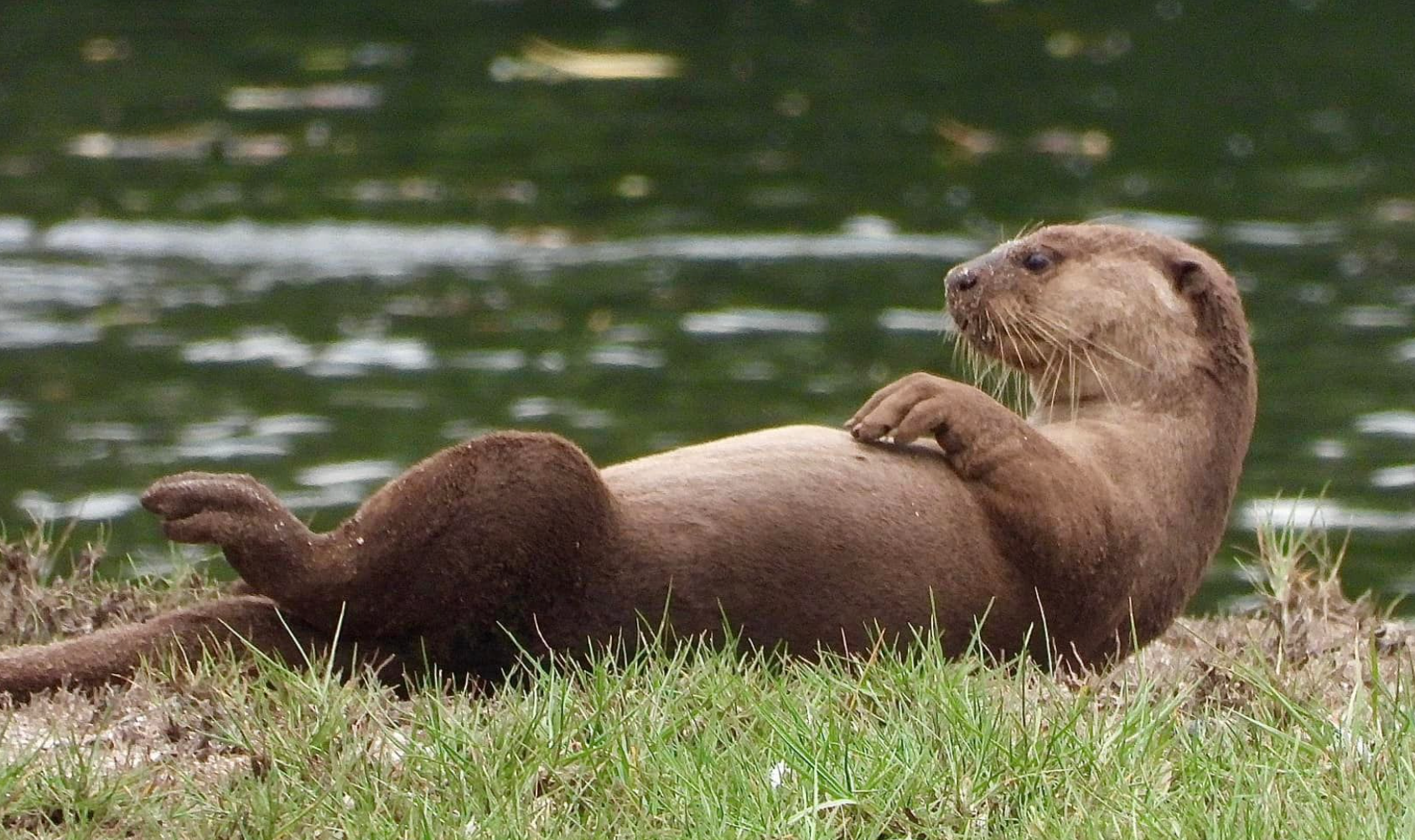 Likewise, Facebook-users were amused that the otter's cheeky and cute appearance could hide such a bold attitude.
Others pointed out that the otter was brave to challenge the crocodile one-on-one, as otters usually travel in families.


Otters vs. crocodiles?
Otter watcher Bernard Seah told Mothership that otter and crocodile interactions happen more often than people think as both creatures inhabit Sungei Buloh.
However, he also said that the use of the term "attack" is an overstatement.
"The amount of power a crocodile has is respected by an otter," Seah said.
Rather, otters will sometimes "mess around" with crocodiles.
Most of the time, otters will approach crocodiles from their tail-end, as the smaller creature is aware of the latter's speed when striking.
A bite from the crocodile can very easily mortally wound an otter.
"Otters are extremely fast and agile but it knows and respects the power of a crocodile. What otters are trying to do when they are messing with crocs larger than them are to let the crocodile know that otters are also apex predators," Seah added.
Top photo via Fong Jeck Meng and Serene Chong on Facebook
If you like what you read, follow us on Facebook, Instagram, Twitter and Telegram to get the latest updates.