A salon customer was left shocked after an Orchard Road salon cut off her lashes while correcting a botched eyelash extension procedure.
The customer, F, told Mothership that she visited the salon for the first time on Sep. 16.
She went there to get eyelash extensions.
F has been getting eyelash extensions for years, so she is no stranger to the procedure.
She brought a reference photo to show the salon's lash technician what she wanted: A "D" curl.
The lash tech recommended that she did a 3D, that is three artificial lashes attached to each of F's real lash, with a "D" curl.
F agreed because that was what she typically got at her regular salon, which would give her the natural look that she wanted.
However, it was not what she received.
After the procedure, F noticed that the eyelashes were too thick, droopy, and felt very uncomfortable.
Instead of three artificial strands per real lash, the lash tech had allegedly attached seven.
That wasn't all.
F said her eyes became irritated and swollen when she went home after the procedure. She attributed it to poor application of the artificial lashes.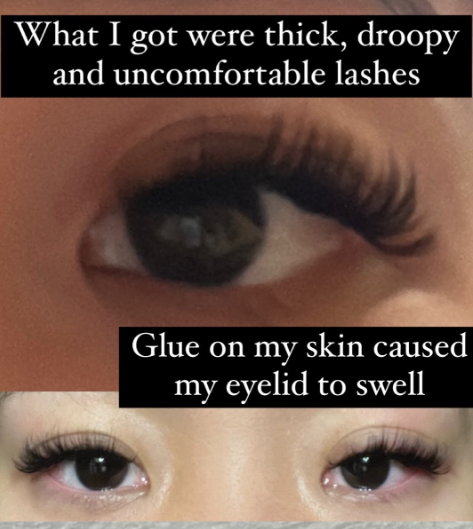 She contacted the salon and requested a removal and refund.
"Their solution was for me to go back to 'remove some strands'," F said.
"I agreed to go back and pleaded for a full removal a few times during our conversation. While I had asked for a refund initially, I didn't insist on it. Ultimately, I just wanted the lash extensions to be removed."
She returned to the salon the next day on Sep. 17 and was attended to by a different lash tech.
"I told her the same thing, that I wanted everything to be removed," said F.
The lash tech removed most of the extensions and alleviated F's discomfort.
However, to F's horror, when she returned home, she realised that the lash tech had cut her own real lashes.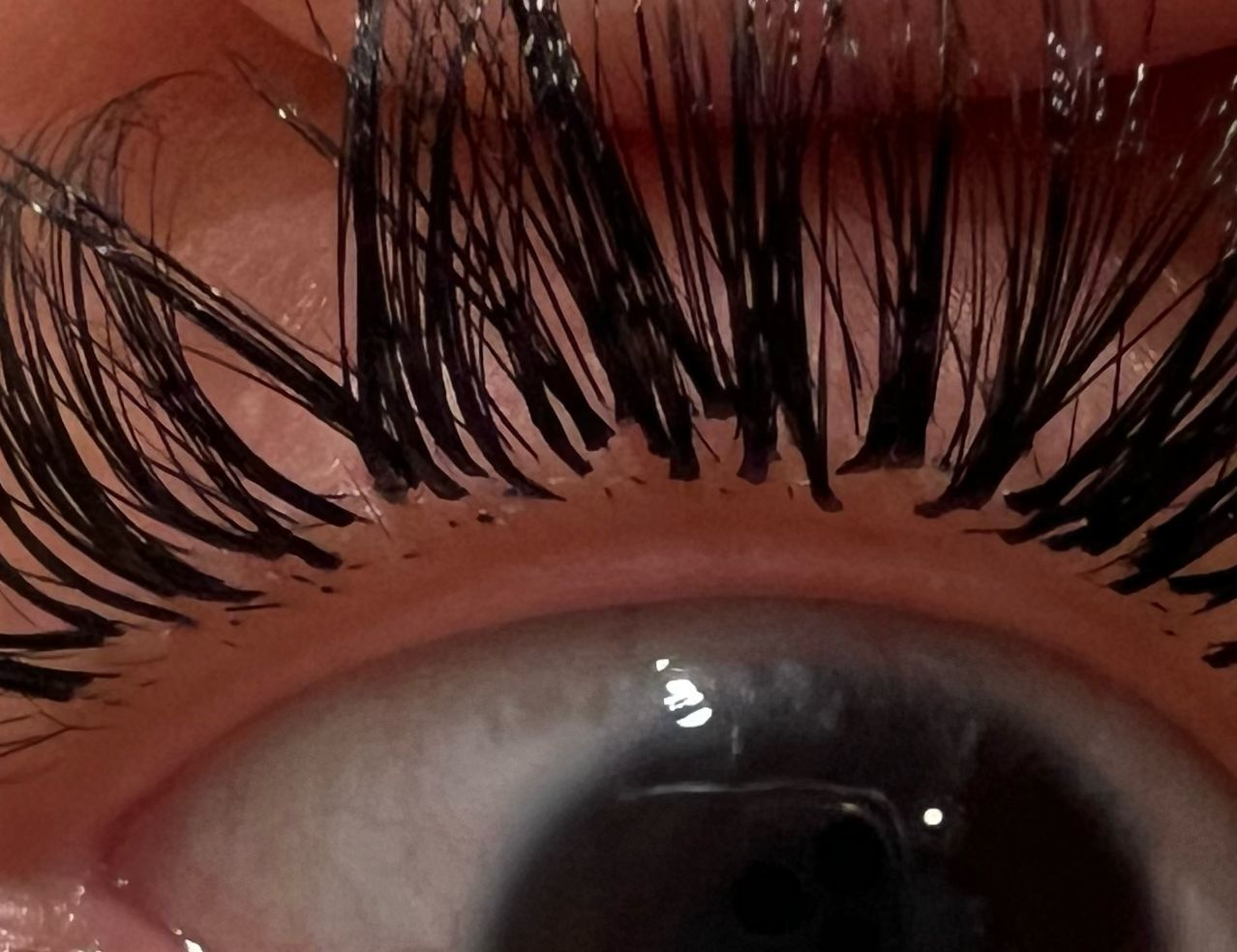 F said that she was "really shocked and upset" because her natural lashes were sparse to begin with.
"I never expected a reputable lash salon with good reviews and large following to do this to their clients. Right now, even though I know it will take a long time, I'm just hoping my lashes will grow back fully."
Contradictory responses from salon
The salon's response has allegedly been patchy and even contradictory.
When F contacted the salon about her cut lashes, she did not receive any acknowledgement from them -- not until her story blew up after her friend posted about it on TikTok.
"I texted them numerous messages on Sep. 17 which were ignored and they only replied with an apology on Sep. 18 at 9pm after the TikTok post blew up, asking us to take it down."
When F's friend demanded an explanation from the salon, they blamed it on her choice of the "D" curl, claiming that they were "completely unnatural from the start".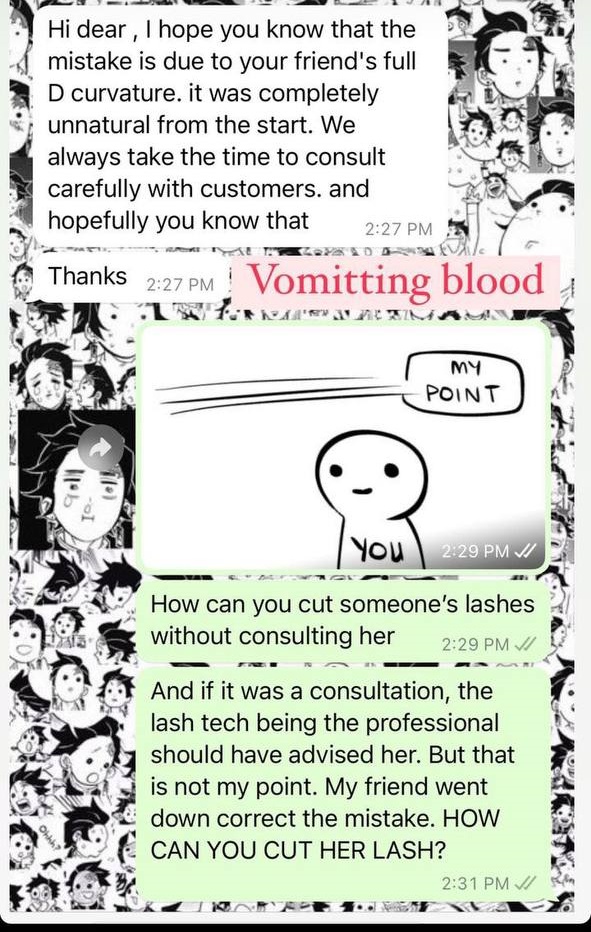 F said that that wasn't true.
"The thickness was due to the thick lash fans and glue used on my eyes. It had nothing to do with the curvature of the extensions," she told Mothership.
"I've also always done 'D' curl at other places and never have I had issues with it looking too thick because the lash techs used the appropriate volume."
More importantly, the salon's response to F's friend contradicted what they said to her -- that their lash tech, who had "more experience", recommended that she got a "D" curl.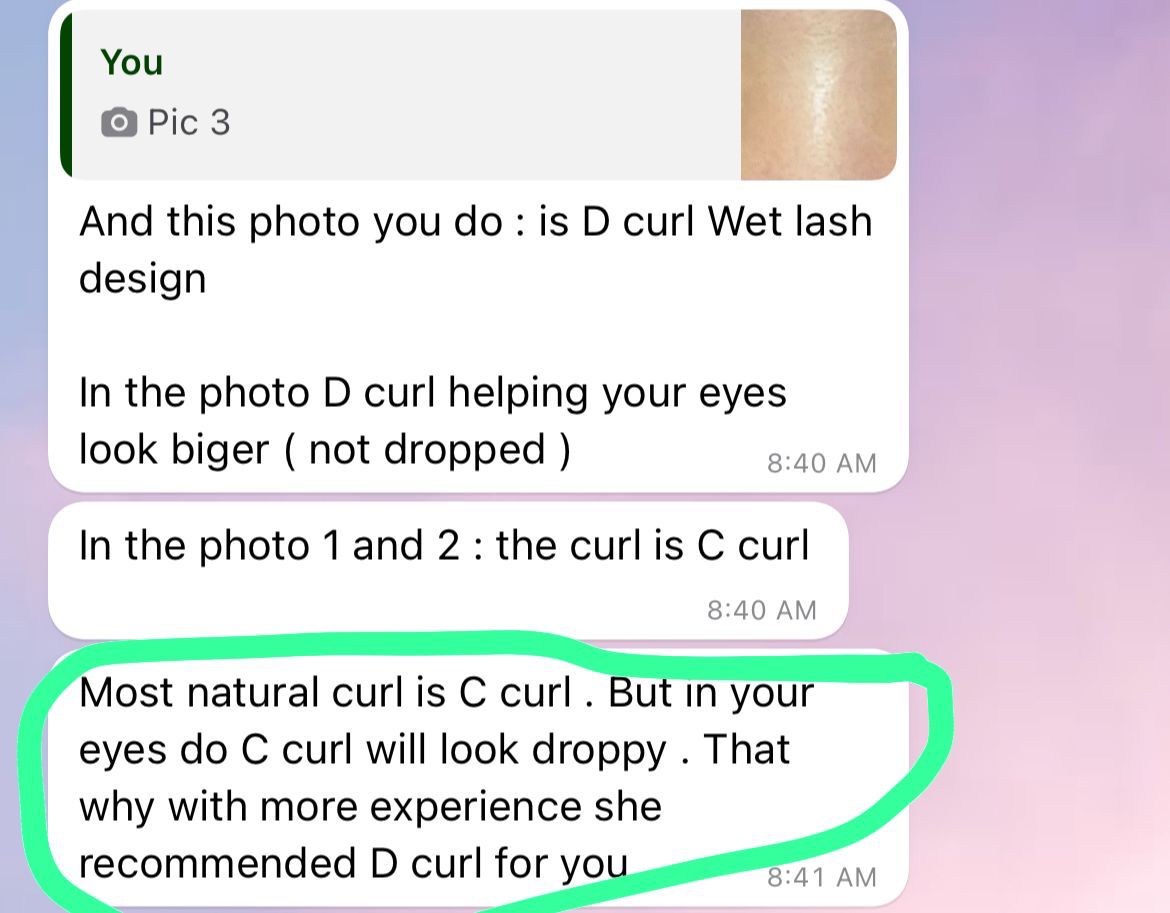 Belated apology and refund
In the salon's belated apology to F, they claimed that their lash tech cut her lashes because she was afraid of causing pain to F.
Aside from the apology, the salon has offered F a full refund. They also offered her a new set of lashes, which she rejected.
"I rejected their offer because I personally cannot trust their lash techs with my lashes again and the apology came too late."
While this has been a negative experience for F, she said she will continue getting eyelash extensions.
However, she will be more careful about the salon she visits.
"I will only be going back to my usual lash salon and be more careful of visiting other lash salons, even if they have rave reviews online."
All images courtesy of F. 
---

If you like what you read, follow us on Facebook, Instagram, Twitter and Telegram to get the latest updates.