Work on the Jurong Region Line trains is currently underway.
The Land Transport Authority (LTA) posted a progress update on Sep. 6, showing the trains in South Korea undergoing testing and commissioning.
The trains sport fresh teal-coloured livery, which is also the colour the Jurong Region Line will take on the MRT map.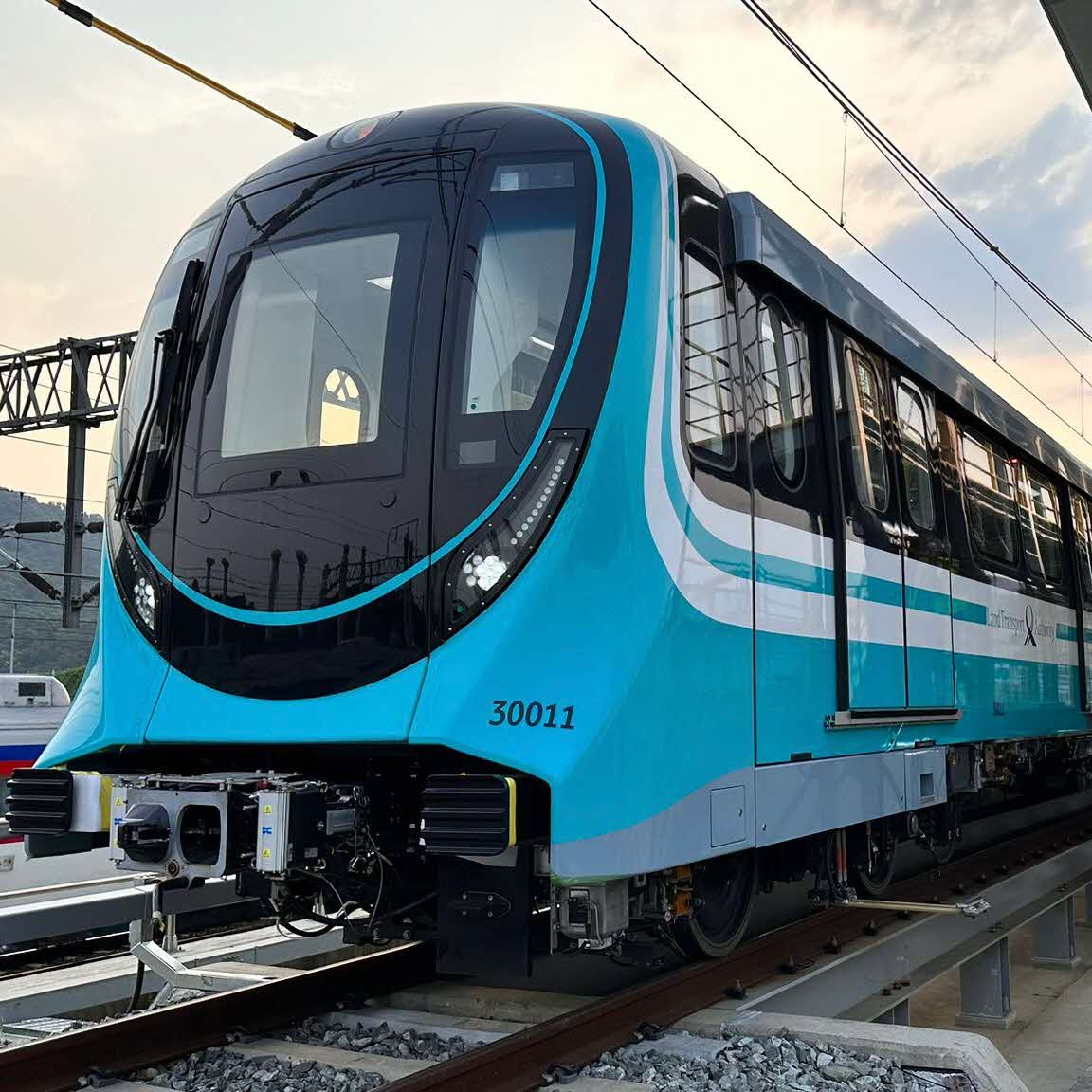 Here's a look at the train's exterior being painted by a robot: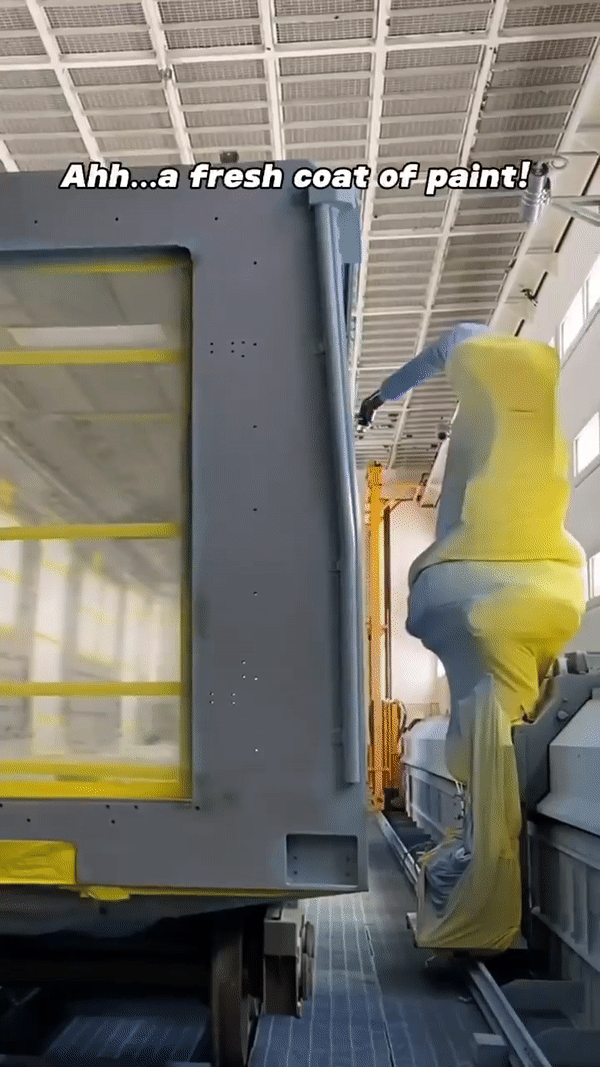 The new trains are constructed with components that come from China, France, Italy, Singapore, and South Korea.
The trains are undergoing a series of tests in South Korea.
They include detrainment door tests — for when a train stalls on the track and needs to evacuate passengers, brake tests in different weather conditions, gauge tests so that the train can fit on our tracks in Singapore, and passenger load tests which use sandbags to simulate a fully-loaded train.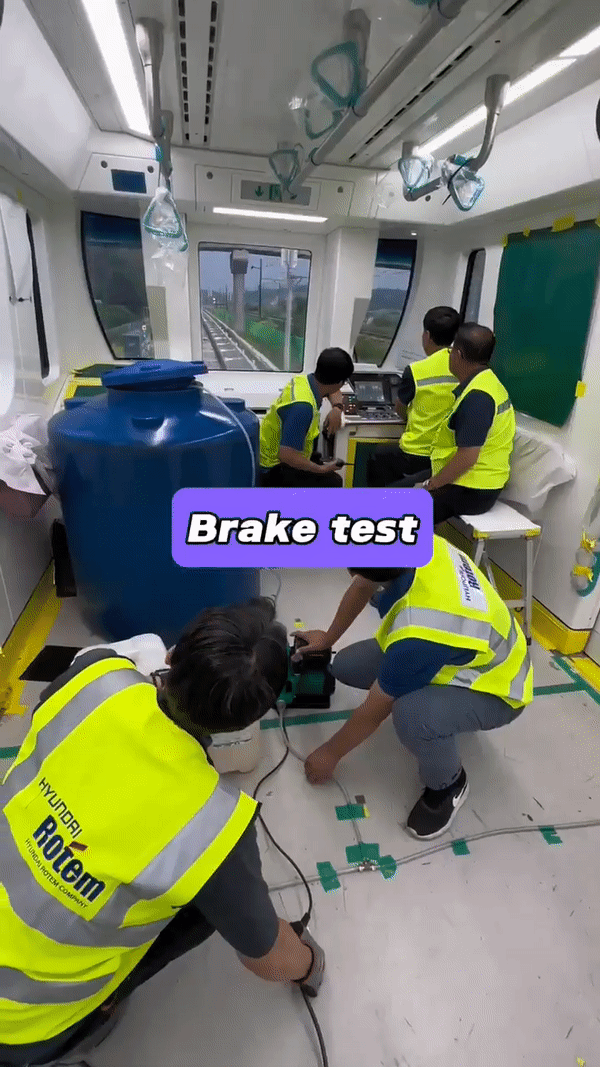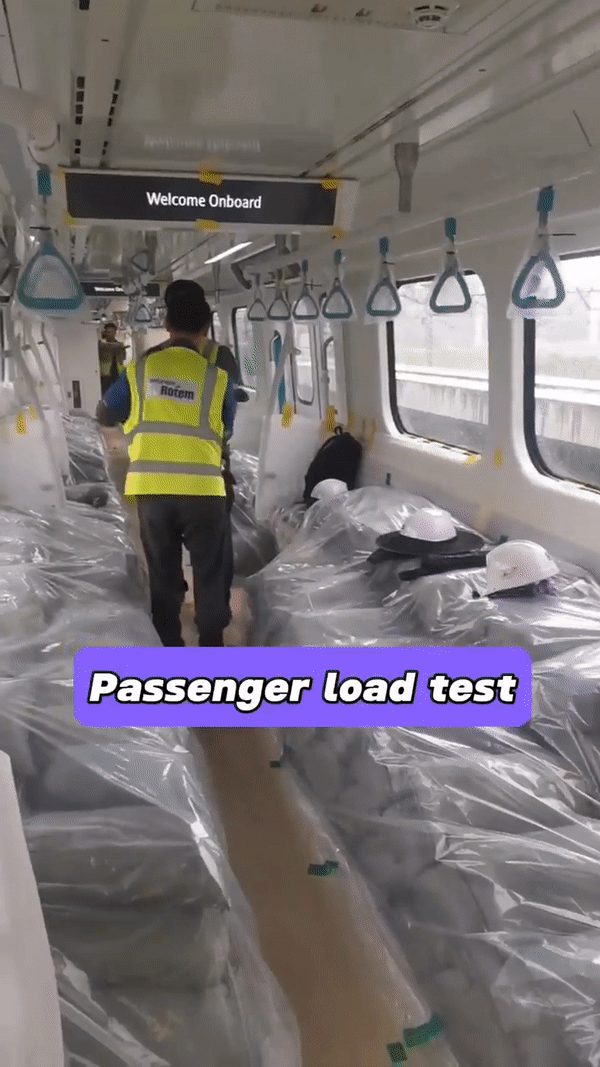 The next phase of testing determines if the train's systems are integrated.
The Hyundai Rotem J151
This train is the Hyundai Rotem J151.
It is designed and built by South Korean rolling stock manufacturer Hyundai Rotem Co.
If you're interested in the train's technical features, Land Transport Guru has a comprehensive page on it.
The contract, worth about S$416.5 million, was awarded by LTA in February 2020.
It is the first time Hyundai Rotem Co. is supplying trains to Singapore, although it has been involved in refurbishment projects for some of our older trains.
SGTrains posted an update showing the first of the JRL trains being hauled by a locomotive on railroad tracks in Daejeon as early as May this year.
Jurong Region Line opening from 2027
The Jurong Region Line was originally slated to open in three phases from 2026.
The Covid-19 pandemic pushed back the line's completion by one year. The first phase will open in 2027, and the line will be fully open in 2029.
Spanning 24 stations when fully complete, the Jurong Region Line will have three branches:
The main branch that stretches from Choa Chu Kang to Jurong Pier

The western branch that serves the NTU region

The eastern branch that serves the new Tengah estate and the Jurong East area.
Top images: LTA, Land Transport Guru. 
If you like what you read, follow us on Facebook, Instagram, Twitter and Telegram to get the latest updates.