Monitor lizards were spotted invading the track at the Singapore Grand Prix.
At about 6:02pm, 30 minutes into Free Practice 1 (FP1) on Sep. 15, a monitor lizard was seen ambling across the track at Turn 9.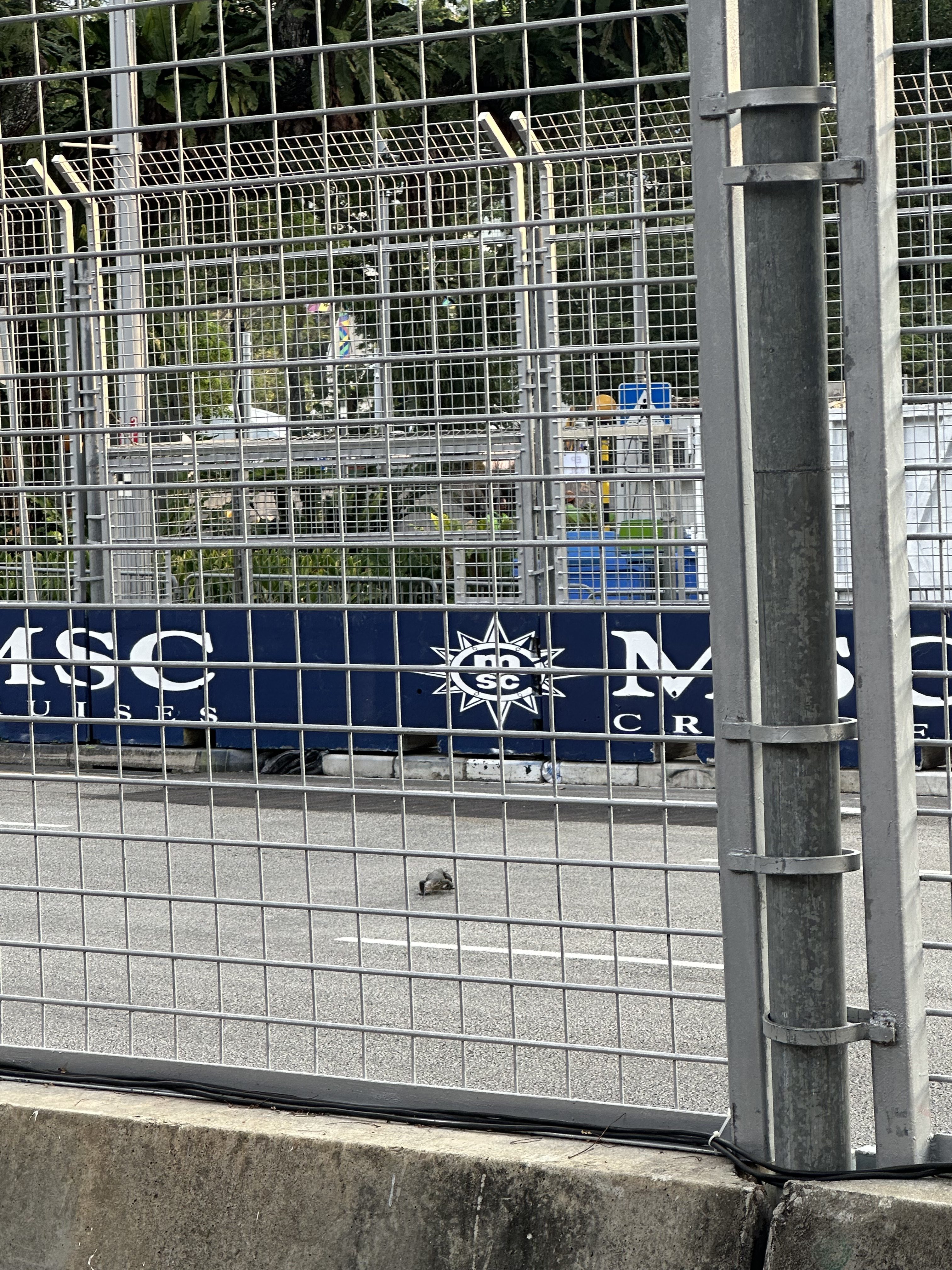 Despite being only inches away from F1 cars and their deafening engines, it did not seem perturbed as cars whizzed past.
On the other hand, F1 drivers deliberately slowed down to try to avoid the reptile.
Yellow flags, which signal drivers to slow down, are waved when there are hazards or dangers on track.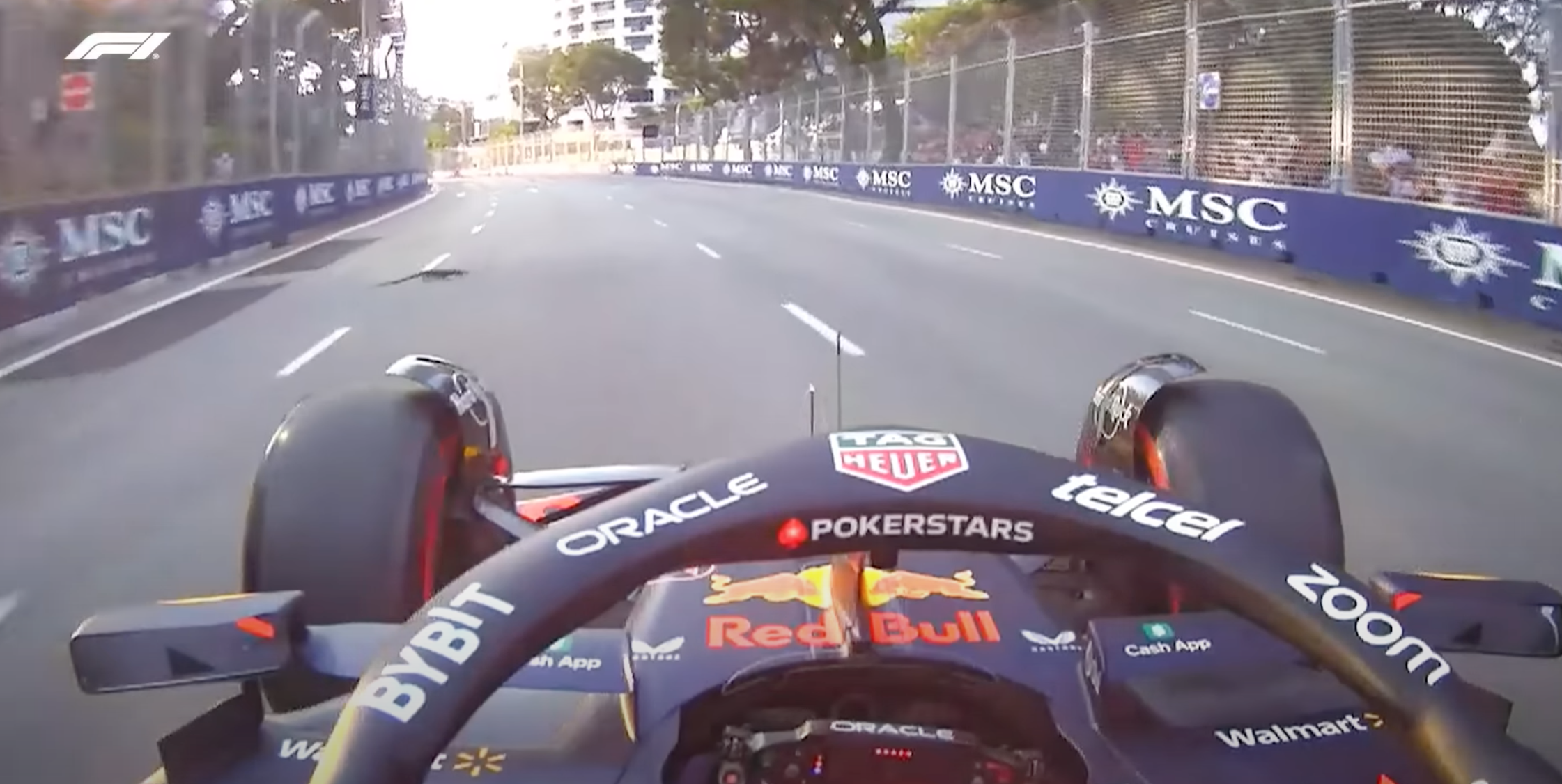 We spotted marshals trying to coax the reptile off the road from behind the metal fences and concrete barriers.
The concrete barriers had small holes in the side which the lizard can escape via and onto the grass.
The lizard eventually made its way safely across the track, but refused to enter the hole. Instead, it trailed the concrete barriers for at least 10 metres, frustrating the marshals who were desperately trying to get it off the track.
After about 10 minutes, the commentary announced that the lizard had been safely retrieved.
Double trouble
However, about five minutes later, a lizard was seen again at the same turn, making its way back across the track.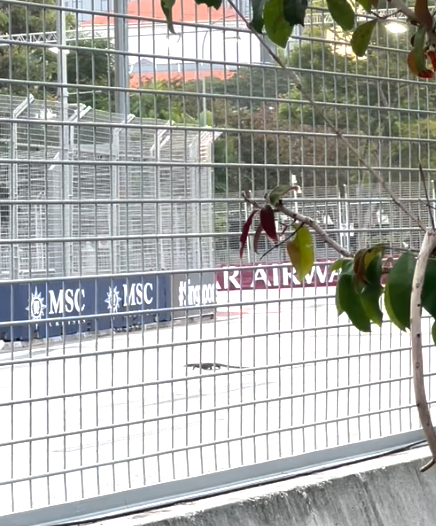 It is unclear whether or not it is the same lizard, but a few F1 drivers, such as George Russell, Max Verstappen and Carlos Sainz reported over the team radio that this lizard was smaller than the first one.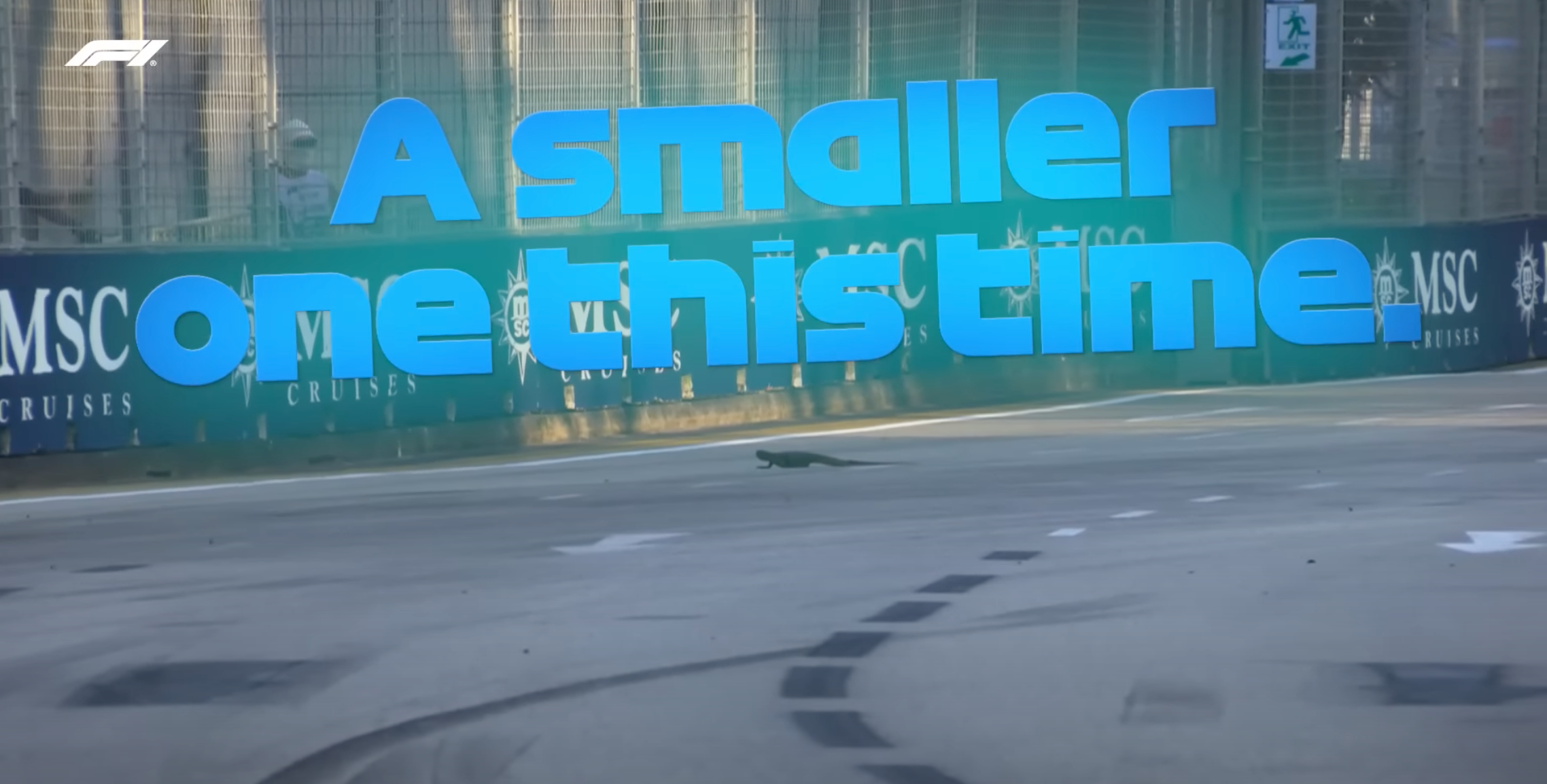 Once, again, marshals on the other side tried to coax the lizard safely across, as yellow flags were waved.
The lizard eventually reached the other side of the track, but was stunned for a good while before ducking its head into the escape route.
"Maybe Godzilla had a kid," Verstappen's race engineer, Gianpiero Lambiase quipped when the driver reported seeing the second reptile.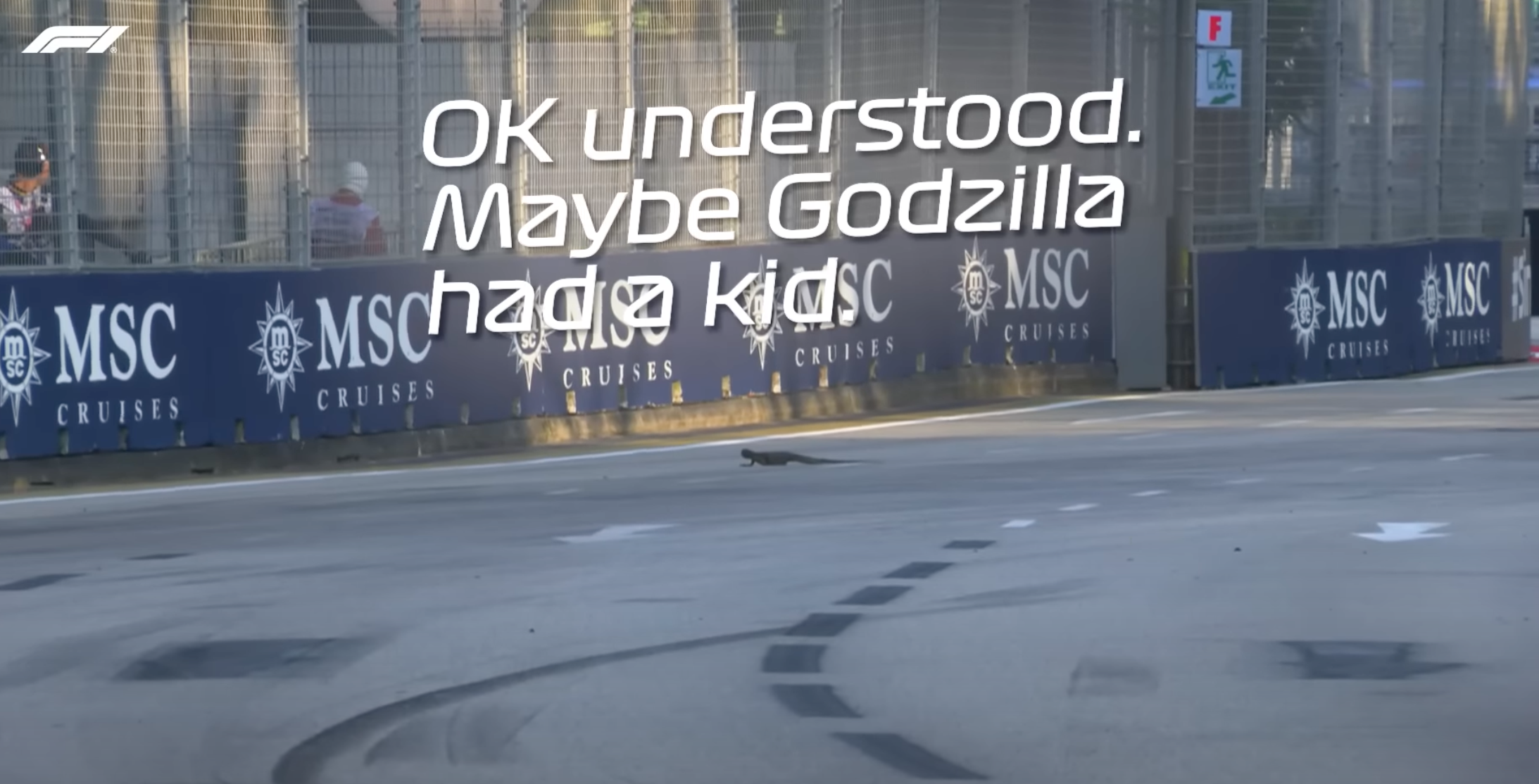 Top photo via Ruth Chai
If you like what you read, follow us on Facebook, Instagram, Twitter and Telegram to get the latest updates.