Several Asian countries have expressed their disapproval of China's new map that stakes claims over disputed territories and territory belonging to other nations.
On Aug. 28, China's Ministry of Natural Resources released its "China Standard Map Edition 2023".
The new map shows China staking territorial claims over disputed regions in the South China Sea, including Malaysia, India, Russia, Indonesia, Brunei, Bhutan, Taiwan, and the Philippines.
The map was released about one week before the upcoming 43rd Asean Summit from Sep. 5 to 7.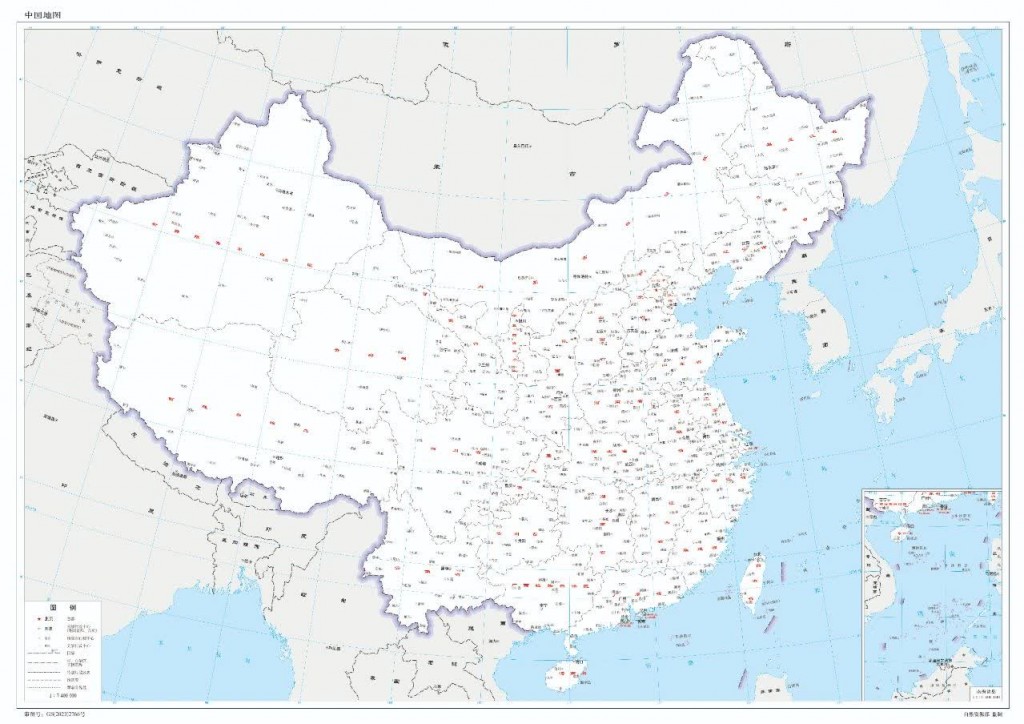 9-dash line controversy
China has disputes with the Philippines, Malaysia, Vietnam, Taiwan, and Brunei in the South China Sea.
It has staked a claim over 90 per cent of the South China Sea via its controversial "nine-dash line".
The nine-dash line has been rejected at a 2016 Arbitral Award ruling and the 1982 United Nations Conventions on the Law of the Sea (UNCLOS).
However, China has opposed and refused to acknowledge the ruling, according to The Guardian. Instead, it has been increasing its military presence in the contested waters.
In response to the 2016 Arbitral Award ruling, Singapore's Ministry of Foreign Affairs stated that it abides by "universally-recognised principles of international law, including UNCLOS." It said:
"Singapore is not a claimant state and we do not take sides on the competing territorial claims."
Just last month, Vietnam banned the blockbuster film "Barbie" after it featured a scene that shows China's disputed '9-dash line'.
Now, China's new map has 10 dashes, with an extra dash to the east of Taiwan.
Protests among Indo-Pacific nations
Map is 'not binding'
Malaysia rejected China's new map on Aug. 30, according to The Star. It was the first Asean country to do so.
The new map encroaches upon Malaysia's maritime areas in Sabah and Sarawak.
Malaysia's foreign ministry said that the map is "not binding" to the country. It added: "Malaysia does not recognise China's claims in the South China Sea... which covers Malaysia's maritime area."
Malaysia said that it would send a "protest note" to China, as part of its "practice".
'Absurd' claims
India has also lodged a "strong protest" with China over the controversial map on Aug. 29, as reported by BBC.
The map features the disputed regions of Arunachal Pradesh and Aksai Chin along the "poorly demarcated" Himalayan border as China's territory.
India's foreign ministry said:
"We reject these claims as they have no basis. Such steps by the Chinese side only complicate the resolution of the boundary question."
This comes days after both countries had agreed to "intensify efforts at expeditious disengagement and de-escalation" along the disputed border at the BRICS summit last week.
'Act responsibly'
Likewise, the Philippines made a similar protest on Aug. 31.
Its Department of Foreign Affairs said,
"The Philippines, therefore, calls on China to act responsibly and abide by its obligations under UNCLOS and the final and binding 2016 Arbitral Award."
Earlier this month, the Philippines accused the Chinese military of blocking military resupply to troops stationed in a ship on a reef in the disputed South China Sea.
Indonesia and Vietnam in protest too
On Aug. 31, Vietnam claimed that the new map "violated" Vietnam's sovereignty over the former's Spratly and Paracel islands and "sea regions" as determined by the UNCLOS.
Vietnam's Ministry of Foreign Affairs "resolutely rejects" these claims, saying that the claims were "invalid".
The following day on Sep. 1, Indonesia was the fifth nation to voice out its protest against the map's claim on its Natuna islands.
The Indonesian foreign ministry said,
"Any drawing of lines, any claims made must be in accordance with UNCLOS 1982.

Indonesia's position [about its claims of sovereignty] is not a new position, but a position that has always been presented consistently."
Claim has been settled: Russia
Even Russia, which enjoys a "no-limits partnership" with China, had to address the map's claim on part of its territory.
The map claims Bolshoi Ussuriysky Island, at the confluence of the Ussuri and Amur rivers that separate Russia and China. The island is known as Heixiazi, or Black Bear, in Chinese, according to the Economist.
On Aug. 31, Russian foreign ministry spokesperson Maria Zakharova said the territorial dispute had been settled by bilateral agreements 15 years ago.
Defending the new map
In response to the protests, China's foreign ministry defended their new map on Aug. 30, calling it a "routine practice" in its exercise of sovereignty.
Foreign ministry spokesperson Wang Wenbin said publishing the map was "a routine practice in China's exercise of sovereignty in accordance with the law."
Wang added: "We hope relevant sides can stay objective and calm, and refrain from over-interpreting the issue."
In previous instances, luxury brands have released grovelling apologies after implying that Taiwan, Hong Kong are not parts of China, and faced backlash on China social media.
Top image from China's Ministry of Natural Resources and Chris/Flickr.
If you like what you read, follow us on Facebook, Instagram, Twitter and Telegram to get the latest updates.