A seven-year-old boy in China was beaten by his mother with a clothes hanger for sneaking two bottles of fruit beer to his primary school and sharing them with his classmates, causing his friends to fall asleep in class.
The boy's mother also uploaded online the scene of the boy standing in front of a wall while explaining to online users what led to him being disciplined.
According to Chinese news aggregator, Star Video, the booze party at the primary school took place on Sep. 14, 2023, in the southern Chinese city of Xiamen.
What happened
In the video, the boy's mother revealed that she only knew her son had sneaked the fruit beers from their fridge to his school after his teacher informed her about it on WeChat.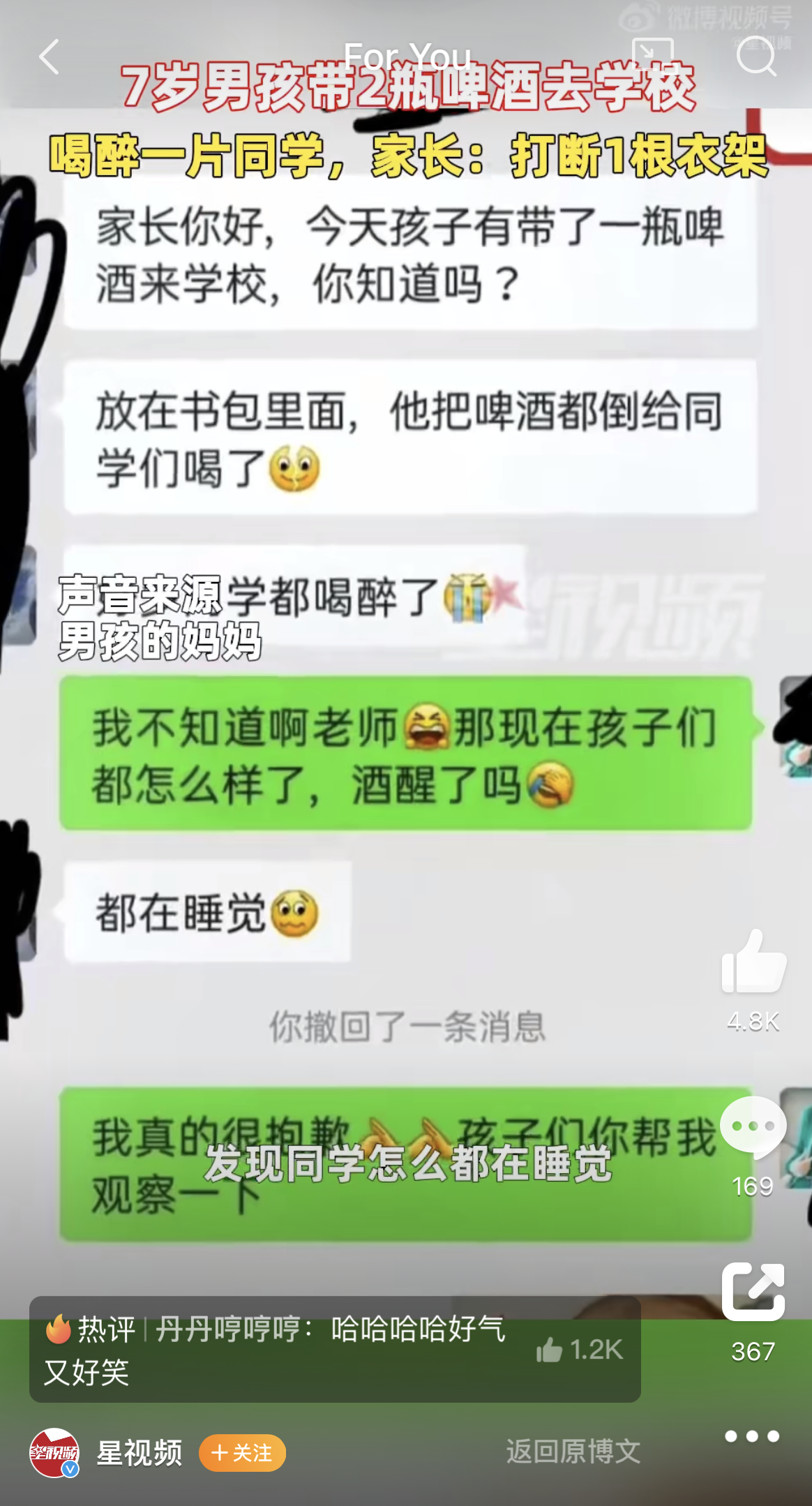 According to the teacher, the boy put the beer inside his bag and shared it with his classmates, causing many to become drunk.
When the teacher spoke to the boy's mother, the students were still asleep.
When the teacher asked why so many students were sleeping, some of their peers replied that it was because of the beverage the boy served them.
Nevertheless, it didn't take very long for the students to wake up, as the boy only opened one bottle of beer, and everyone was poured a tiny amount, the mother shared.
The mother of the boy also added that she had since apologised to the parents of the drunk students and educated her son about the seriousness of the matter.
Top images via 星视频/Weibo & 安安爱露营/Xiaohongshu
---

If you like what you read, follow us on Facebook, Instagram, Twitter and Telegram to get the latest updates.