Warning: This article contains graphic images and descriptions of death. Reader discretion is advised.
A man in China died after attempting to lift a 120kg barbell at the gym and having it fall onto his neck.
Xiao Hou, 27, was a former fitness trainer and gym enthusiast, Chinese news outlet Sina News reported.
The accident was said to have taken place in the afternoon on Jul. 3, 2023 in Zhenping County, Henan.
Videos of it have recently begun to surface on Chinese social media.
Struggles to lift barbell
According to a graphic video on Weibo, the deceased's last moments appeared to have been recorded on his own mobile phone, which he was using to film his workout.
The man, identified as former instructor at the gym, was said to have been training alone while the gym was closed for lunch.
At the start of the video, the man was seen approaching the bench and lying down.
After adjusting his grip on the barbell ladened with 120kg worth of weights, he commenced his workout.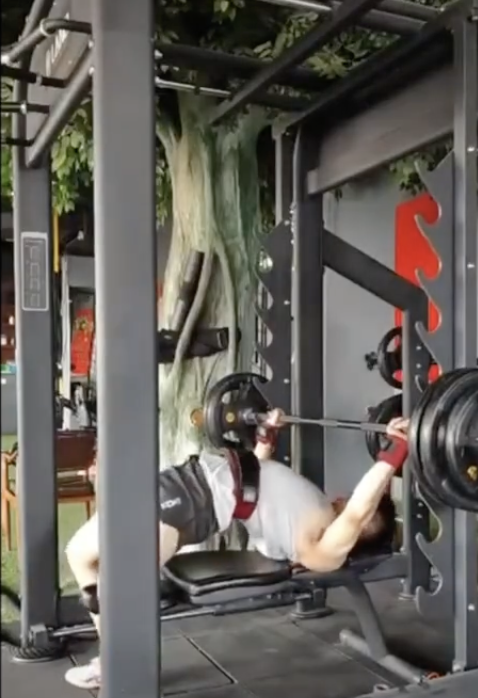 He lifted the barbell from its rack and held it up in the air for a couple of seconds.
Then brought it down to his chest.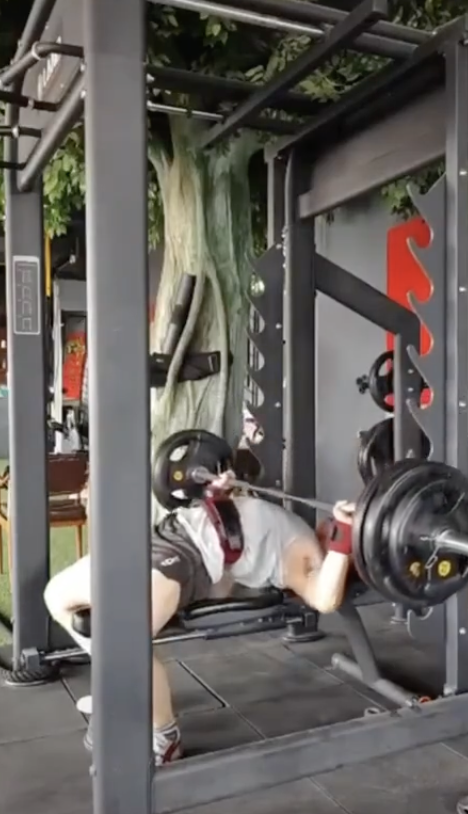 As he tried to complete his first rep, however, his arms quaked in the effort to hoist the barbell up again.
Barbell lands on neck
With the man unable to keep the weights in the air, the heavy barbell slid onto his neck.
His face instantly flushed red.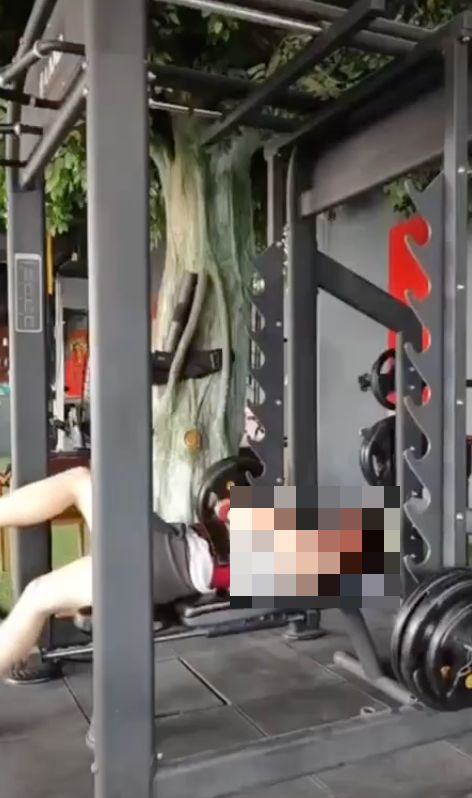 Neck pinned to the bench, the man could be seen opening his mouth in a pained screamed and desperately trying to free himself.
His hands soon weakened and lost their grip on the bar, and his body went still for a bit before it began spasming.
After their lunch break, the gym staff returned to find the man still trapped under the barbell, reported Sina News.
They immediately called for emergency services, but by the time medical help arrived, the man had already passed away.
Fitness enthusiast
On Sep. 16, Zhao, the person in charge of the gym, revealed to Chinese news media that Xiao Hou was one of his best friends.
He added that the deceased had been working as a personal trainer for about four years since graduating from university, and was very professional in his training.
Although having moved on to work as a clerk, Xiao Hou would still use his lunch breaks to exercise alone.
He was able to access the gym outside of business hours as he had kept the gym key from his time as an instructor there.
Zhao further shared that Xiao Hou was more than a little addicted to exercising, and rarely let anyone assist him in his workouts.
"He never thought about dating a girlfriend, all he knew was exercise," Zhao said.
Related story
Top images via Weibo
If you like what you read, follow us on Facebook, Instagram, Twitter and Telegram to get the latest updates.