Chee Soon Juan, secretary-general of the Singapore Democratic Party (SDP), has come out to congratulate Tharman Shanmugaratnam on his victory at the 2023 presidential election.
The opposition party leader penned his congratulations in an Instagram post on Sep. 5 on behalf of the SDP, saying that he hopes Tharman would carry out his presidential duties "faithfully".
Chee also wished Tharman well in the coming years.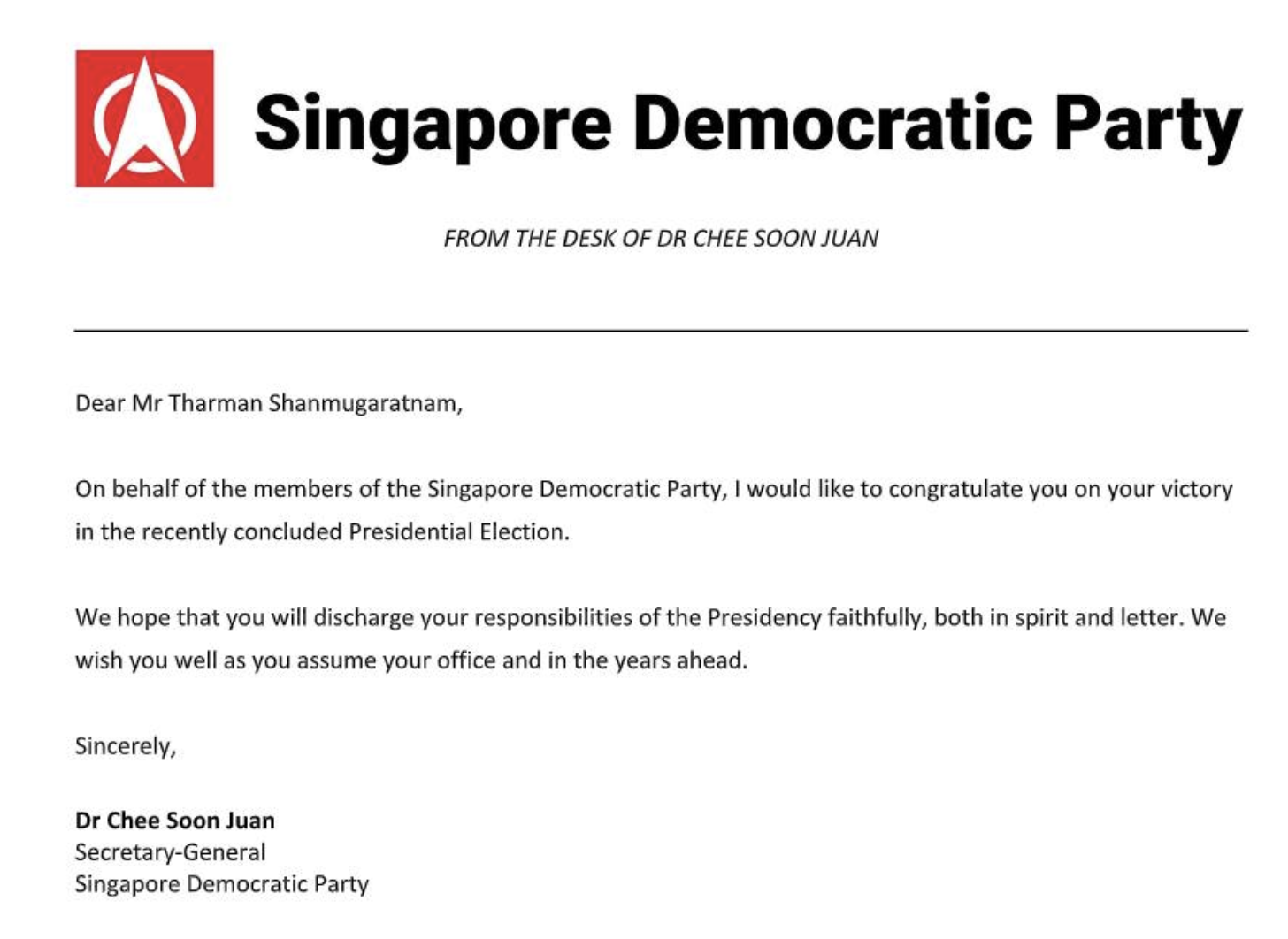 Change of tune
Chee was originally vocal on social media about his support for and endorsement of Tan Kin Lian.
But after weighing up the options, two days before Polling Day and one day before Cooling-off Day, Chee threw his support behind Tan in a Facebook post on Aug. 30.
It was the first time he expressed reservations about Tan, as he wrote that he was "wavering" in his support of the two-time presidential candidate after hearing his remarks on several issues such as women, raising the voting age, and the dismissal of opposition politics.
However, Chee went on to say that Tan was still a "good man", whose transgressions "pale in comparison to the damage that Mr Tharman's (former) party has done to democracy in Singapore and, more importantly, the harm it will continue to inflict on our nation's future development".
"To believe now that [Tharman] is independent running for president is to believe that water flows upwards," Chee wrote.
Congratulations
Top images via Mothership and Instagram
If you like what you read, follow us on Facebook, Instagram, Twitter and Telegram to get the latest updates.