If you are a fan of Marvel or DC Comics, you might recognise some of the artworks done by Danny Kim, a South Korean comic artist.
He has participated in the illustrations for Marvel Comics' Ghost Rider series and DC Comics' Wildcats series, among others.
From his quiet demeanour, you would never have guessed that he had once pursued acting in Korea.
Unlike the other three artists from SuperAni (their art agency) who candidly acted out funny anecdotes from their art school days, Kim sat quietly and drew on his notepad while observing the rest.
First art residency with Temenggong
Together with Hyun Jin Kim, Dong Ho Kim and Jae Kwang Park, Kim is here in Singapore for an artist residency with Temenggong Artists-in-Residence.
This residency — a first for SuperAni artists — allows them to develop new ideas and work on new art while staying in Temenggong.
And it is not just Kim who is clearly passionate about art.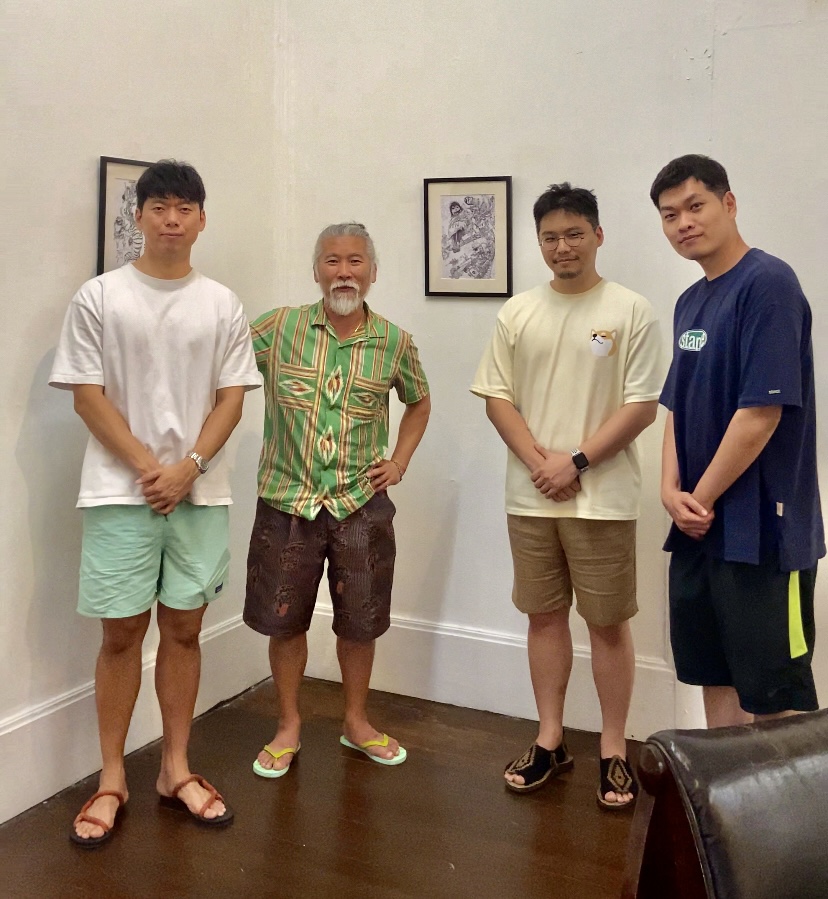 The other artists also spent their residency drawing whenever and wherever they could — even on a napkin during dinner.
While these random napkin sketches will not be on sale, interested fans can get their hands on other sketches done during the residency.
On Sep. 16 and 17, they will be conducting a book signing and opening an exhibition that is free to visit for the public.
Limited copies of art books and prints by the artists will be also be available for purchase.
On Sep. 16, art enthusiasts will also have the opportunity to witness the artists in action as they conduct lectures and live drawing sessions.
First art exhibition by SuperAni artists in Southeast Asia
While they have traveled around the world sharing their art, this is the first time that they are here in Singapore as well as Southeast Asia.
Moreover, it is the first time that they are holding an exhibition in the region as well.
The four are eager to meet their fans and fellow artists, and hope to connect with them.
Despite the language barrier, artists, including themselves, want to extend their creativity worldwide and connect with many different cultures, Hyun Jin Kim shared.
Programme
You can see the full programme here: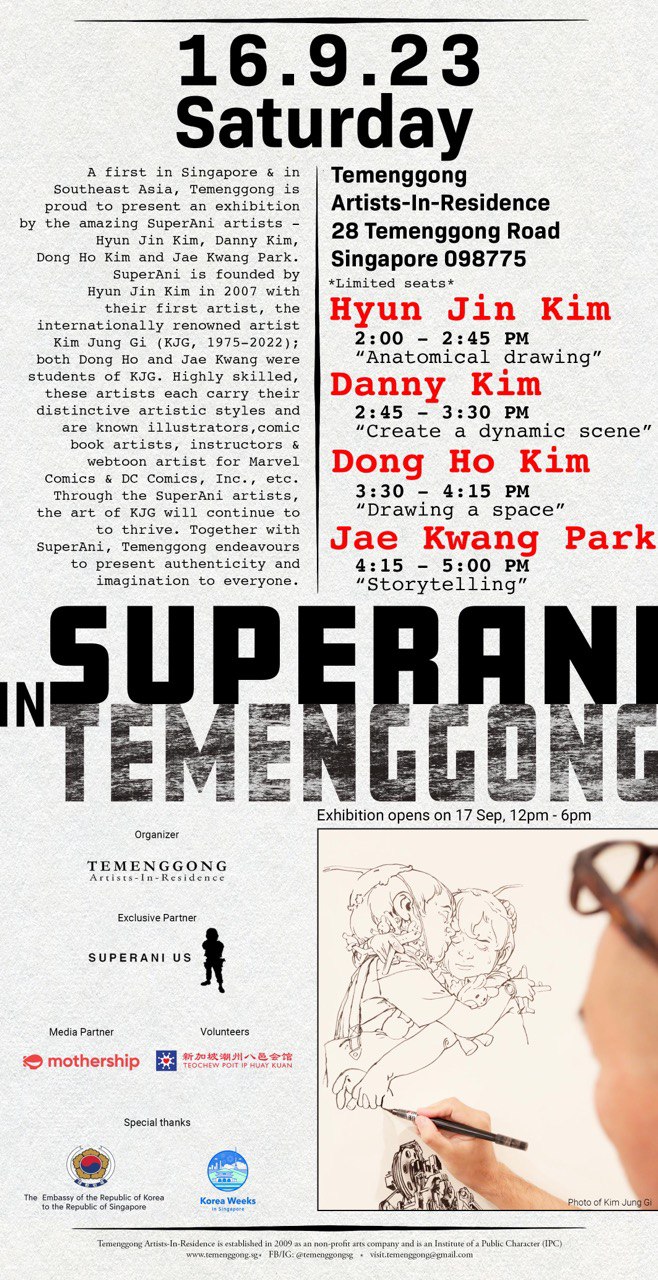 Admission to these sessions and the exhibition are free for everyone, but limited seats are available.
Details
Where: 28 Temenggong Road, Singapore 098775
When: Sep. 16 (2pm to 5pm) and Sep. 17 (12pm to 6pm)
Mothership is the media partner for "SuperAni in Temenggong" by Temenggong Artists-In-Residence.
Top images from Temenggong Artists-in-Residence and @dannykimart/ Instagram
Congratulations! You have made it to the end of the article (whether by speed-scrolling or otherwise). This alone qualifies you to apply for the role of an Editorial Intern (Nova) at Mothership. Click here to find out more.
If you like what you read, follow us on Facebook, Instagram, Twitter and Telegram to get the latest updates.