Do you know of an F&B place that should be featured on Mothership? Tell us more at [email protected].
Korean street food chain 88 Pocha has opened a new outlet in Tanjong Pagar.
The new outlet, 88 Pocha + BBQ, is hailed as the first of its kind in the area, and is said to blend the ambiance of a Pojangmacha, or late night snack bar, with Korean barbecue.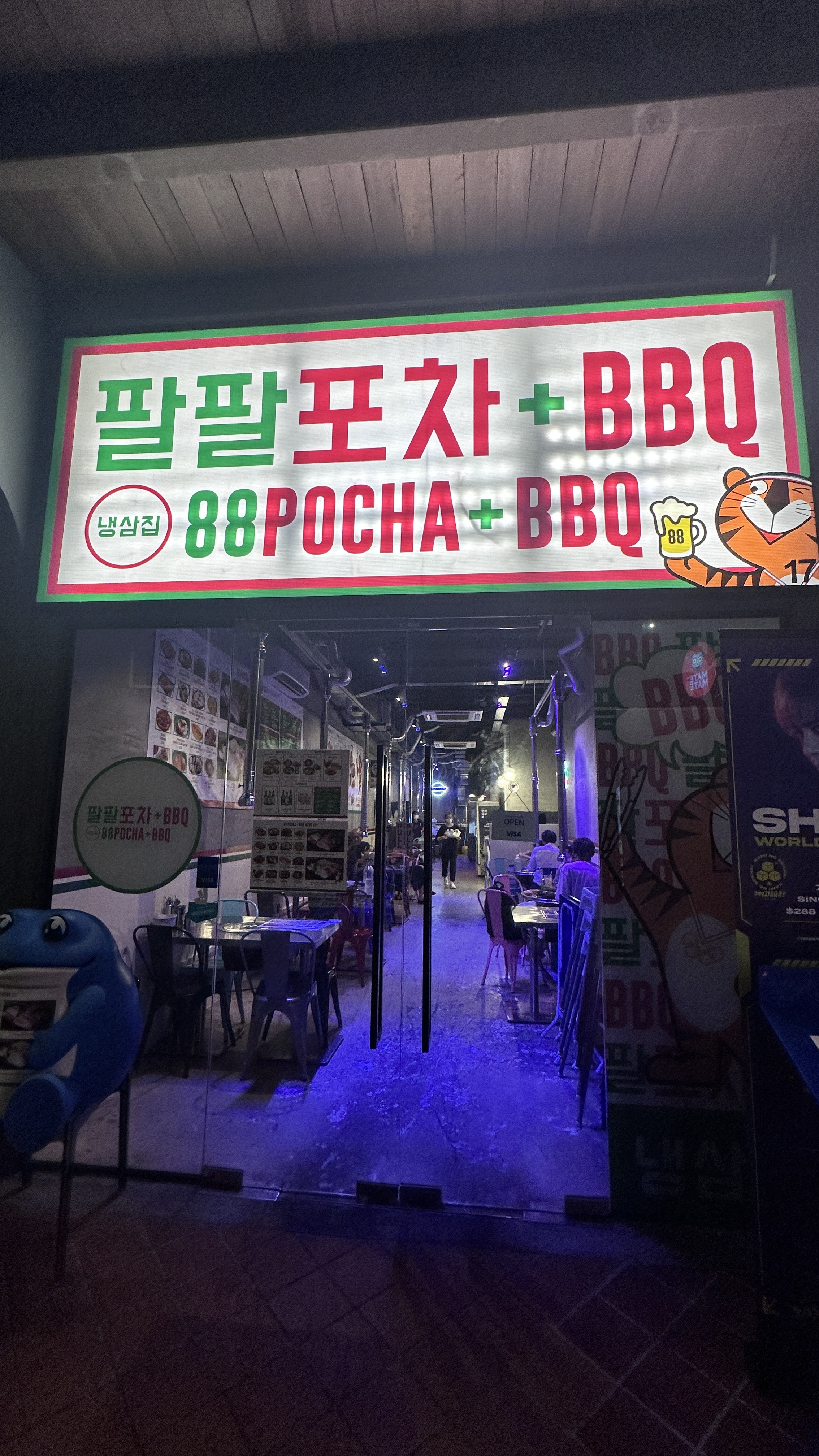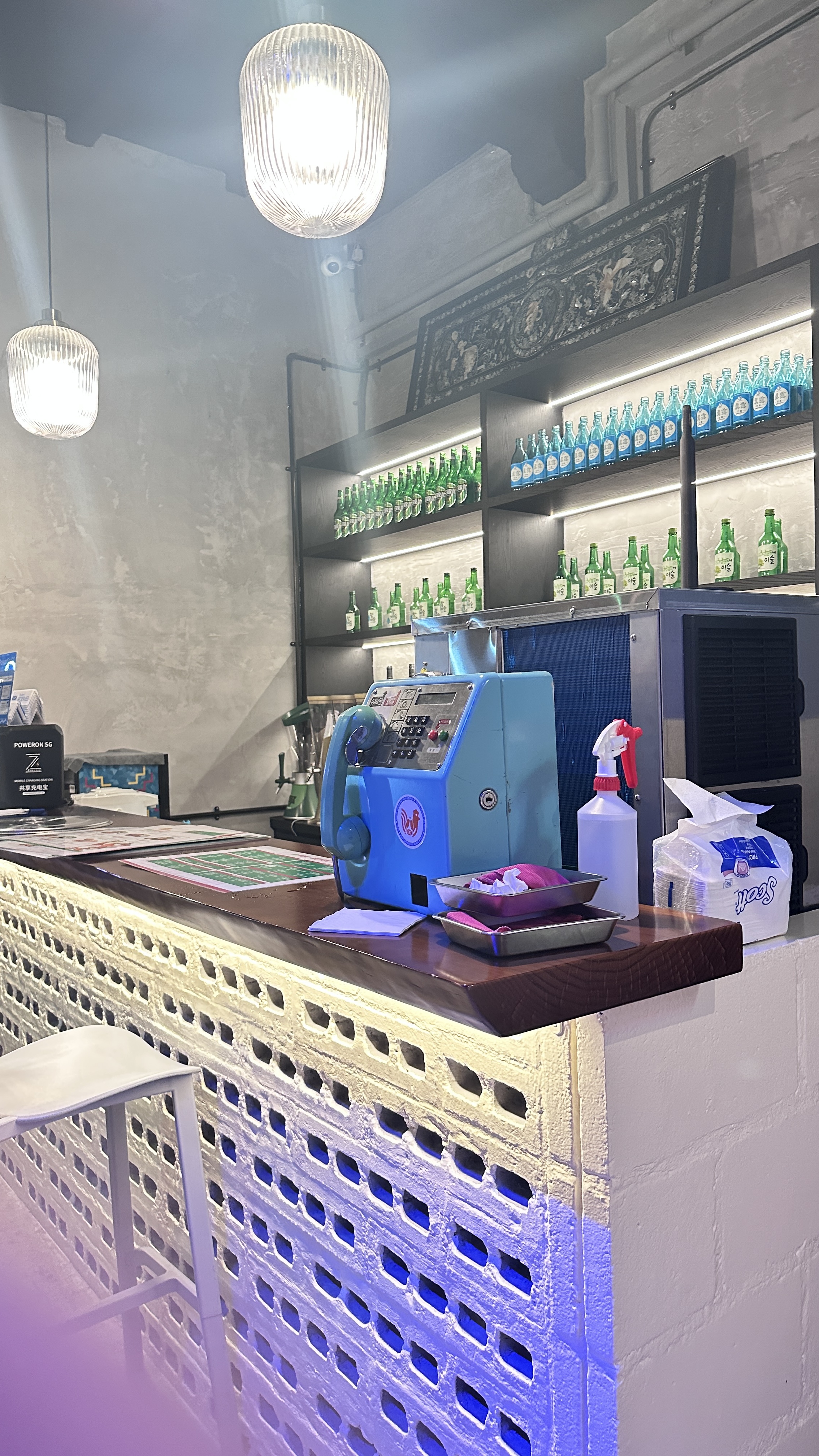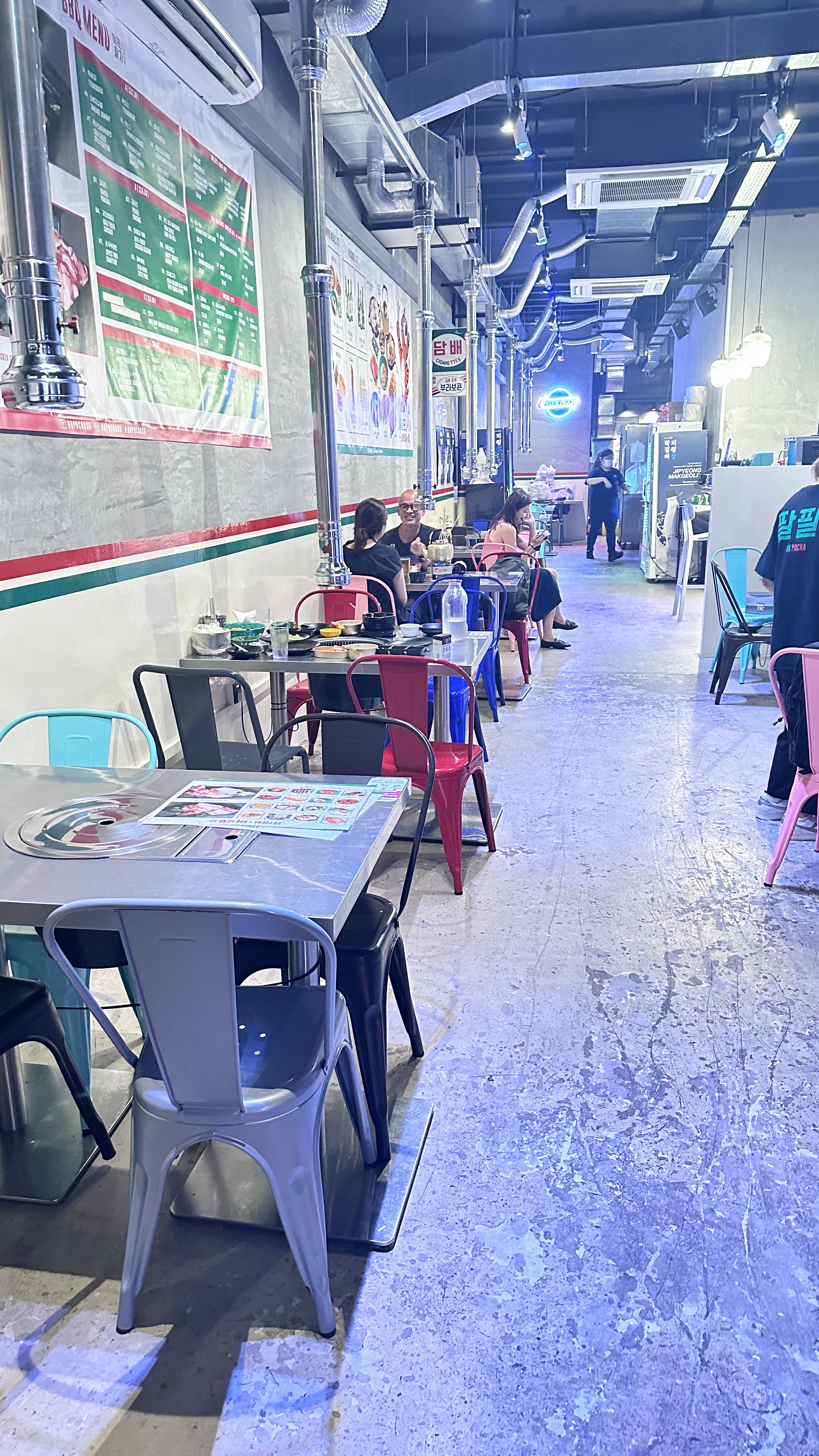 The shop also prides itself on serving quality cuts, including Iberico Pork and A5 Wagyu Beef.
Korean BBQ
For this outlet, the brand has decided to incorporate barbecue items onto their menu, which include the Chicken Set (S$45.88), Duroc Pork Set (S$45.88) and A5 Wagyu Beef (S$38.88).

Chicken set (S$45.88)
The chicken set includes chicken oysters, boneless chicken neck, chicken thigh, leeks and king oyster mushrooms.
The chicken oyster is a part of the chicken's thigh that is near its backbone, and is said to be tender and juicy when grilled.
Boneless chicken neck is also an uncommon offering in restaurants, as due to the delicate nature of the neck and its numerous bones, the meat needs to be filleted by hand.
Duroc Pork Set (S$45.88)
The restaurant says their pork has a "unique texture and peak freshness" due to the controlled rapid freezing process.
Duroc pork, known for its robust and slightly sweet taste, stays juicy and moist during cooking.
A5 Wagyu Beef (S$38.88)
A5 Wagyu Beef clod is from the muscle found in the shoulder region of the cow.
The marbling and high fat content makes it well suited for grilling.
Korean Stews
88 Pocha + BBQ also offers a variety of stews to accompany the BBQ sets.
They include Seafood Tofu Stew (S$12.88), Kimchi Stew (S$12.88) and Soy Bean Stew (S$12.88).
Pojangmacha
88 Pocha aims to recreate the ambiance of late-night roadside snack bars in Korea.
Their usual offerings include a range of popular Korean street snacks such as Fried Chicken (from S$16.88), Corn Cheese Spicy Ramyeon (S$12.88), Army Stew (S$29.88) and Oden Soup (S$19.88).
The place also has an extensive list of Korean alcohol, from different brands of soju to traditional Korean rice liquor or makgeolli.
88 Pocha + BBQ
Address: 17 Duxton Road Singapore 089483
Opening Hours: 11:30am to 3pm & 5pm to 11pm, daily.
Congratulations! You have made it to the end of the article (whether by speed-scrolling or otherwise). This alone qualifies you to apply for the role of an Editorial Intern (Nova) at Mothership. Click here to find out more.
Top photos by Lee Wei Lin
If you like what you read, follow us on Facebook, Instagram, Twitter and Telegram to get the latest updates.