It is important for Singapore to allocate more resources to tackle the challenges of mental health because good mental health is one the secrets to Singapore's future success, said presidential hopeful Ng Kok Song during a doorstop interview on the morning of Jul. 23, 2023.
The interview took place after his visit to the Central Sikh Gurdwara in Boon Keng, where Ng met with the temple management to learn more about the Sikh community and their culture.
Ng noted that the Sikh community was "the first people to invite me", and mentioned that although he is a Christian and a Catholic, he believes "very strongly in inter-religious harmony".
He added that it "goes beyond religious tolerance", as it means respecting and understanding other religions.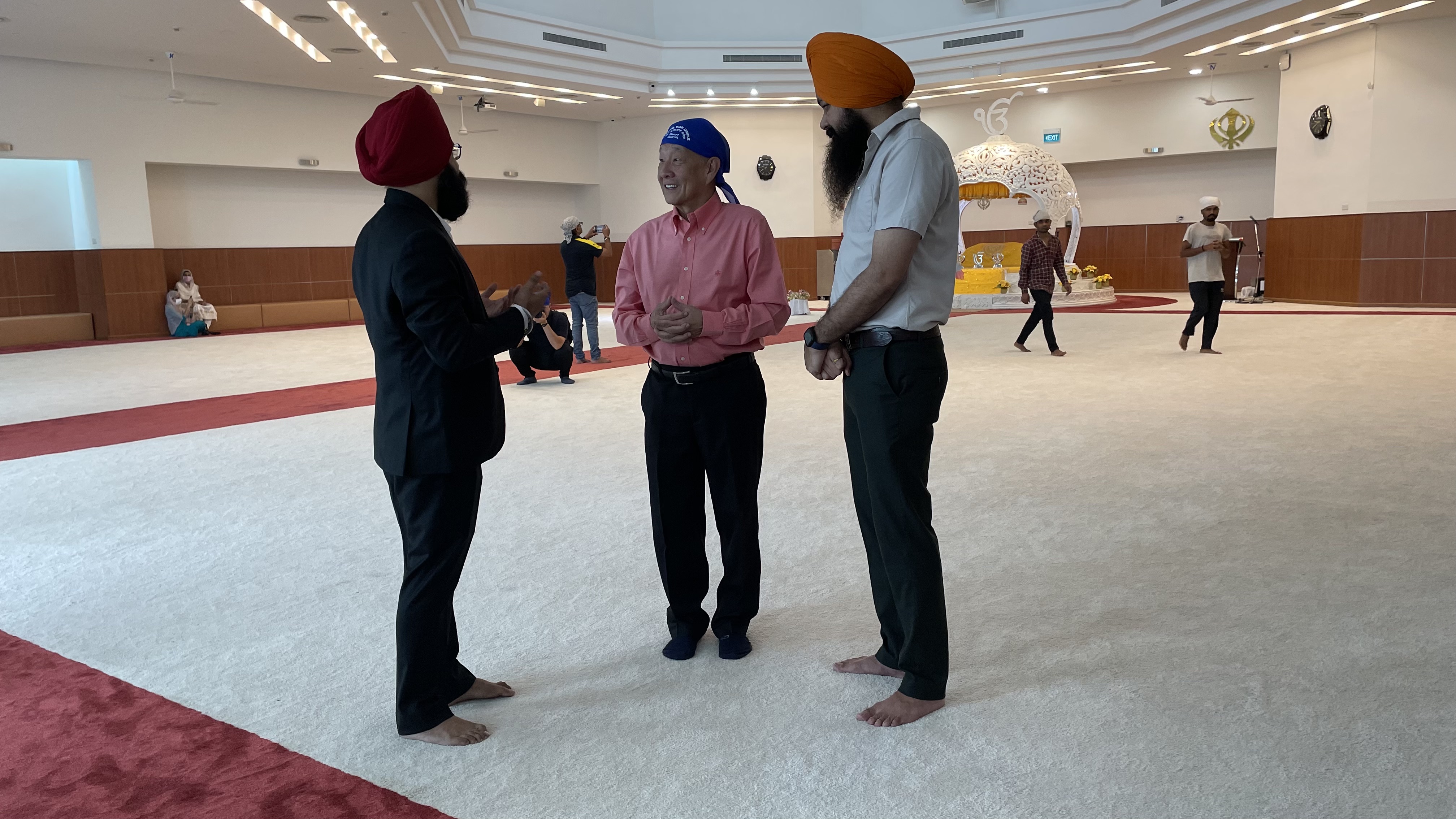 Wants to reach out to youths
According to Ng, his visit to the temple was just the beginning for him to engage the wider Singaporean community.
One group that he was particularly concerned about reaching out to are the young people, who Ng considered to be "the future of Singapore".
This is because Ng believes it is important for young Singaporeans to be politically conscious, to be aware of the issues that challenge the Singapore society, and how Singapore can respond to those challenges collectively as a society.
Additionally, he also wants to give young people "hope and optimism":
"We are very fortunate to live in a place like Singapore. Because we are a stable society, we have plenty of economic opportunities going ahead. I think the young people today want to know there are opportunities for them, and that if they work hard and study hard, the future is bright for them. I want to be able to share this dream of mine that the young people of Singapore has a bright future".
Mental health is 'one of the secrets to S'pore's future success'
Towards this end, Ng said that he would like to raise awareness of mental health, a challenge faced by people of all generations but particularly young Singaporeans.
This issue is also one that he is "very passionate about", especially as a practitioner of meditation, which brought him inner peace and harmony, he added.
Ng further contended that it is important for Singapore to put more resources into addressing the challenge of mental health in the country, as good mental health is one of the secrets to Singapore's future success:
"Mental health will raise the productivity of the people of Singapore. You will raise the productivity because, [firstly,] they will not be so stressed. Secondly, they will be able to approach their work with attention. I've been thinking about this [issue], and I feel that this is one of those areas I can make a special contribution as president".
Quick bite with worshippers, greeted by supporters
Ng also sat down to grab a quick bite with a group of worshippers, and he was greeted by supporters along the way.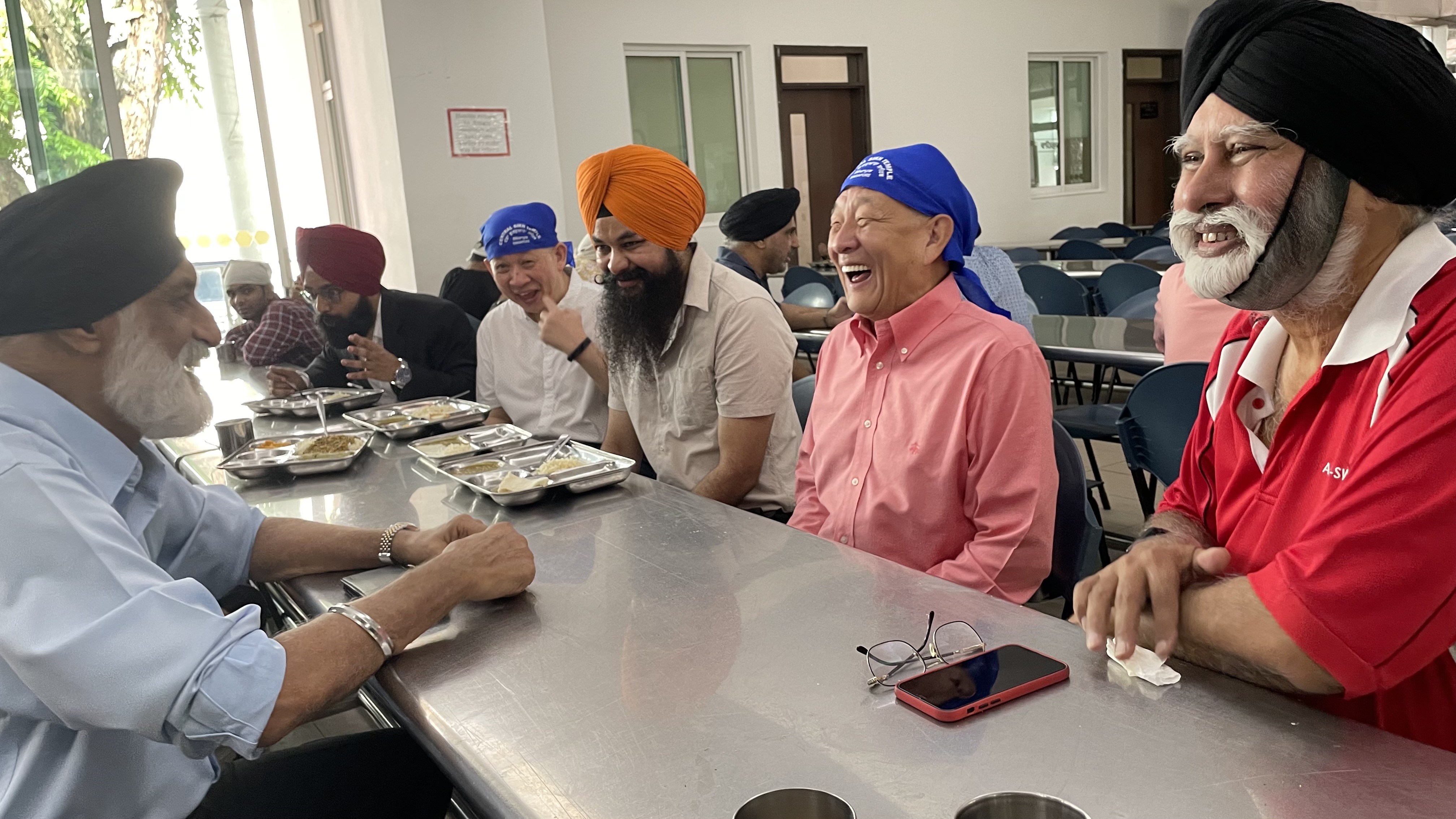 Additionally, Ng met with a group of healthcare professionals who were visiting the temple for temple blessing.
He took a photo with them after thanking them for their invaluable service to Singapore.
Ng's visit to the temple was his first public appearance since he announced his intention to run for the presidency on Wednesday.
Related stories
Top image via Winnie Li/Mothership
If you like what you read, follow us on Facebook, Instagram, Twitter and Telegram to get the latest updates.