Oscar winner Michelle Yeoh tied the knot with Jean Todt, her fiancé of 19 years, in Geneva, Switzerland, on Jul. 27, 2023.
The good news was shared by Felipe Massa, a Brazilian racing driver who scored 11 Grand Prix victories in Formula One between 2002 and 2017, via an Instagram post.
According to the post, Massa was given a white card outlining the timeline of Yeoh and Todt's love story, with a photo of the couple printed at the top.
The card revealed that Yeoh and Todt first met in Shanghai on Jun. 4, 2004.
Less than two months later, on Jul. 26, 2004, Todt proposed to Yeoh, to which she said "yes".
Fast forward to 19 years (that's 6,992 days) later, the couple finally tied the knot on Jul. 27, 2023, in Switzerland and celebrated their special moment with their family and friends.
Yeoh apparently brought her Oscar to her wedding, which Massa had the honour of holding it for her.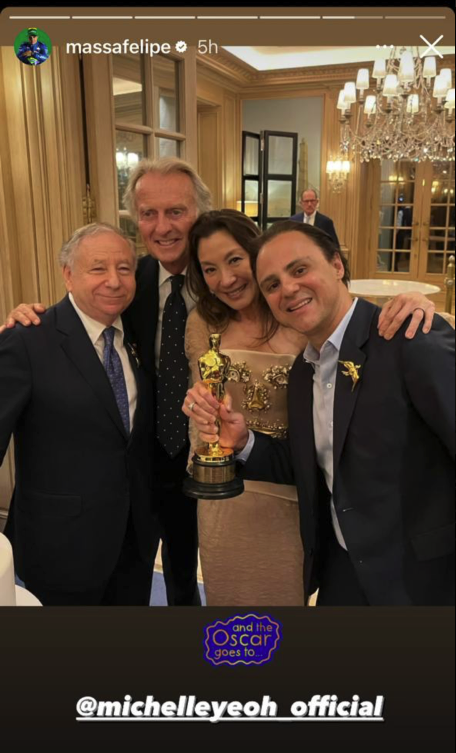 Top images via Felipe Massa/Instagram
If you like what you read, follow us on Facebook, Instagram, Twitter and Telegram to get the latest updates.