Businessman and potential presidential candidate George Goh was seen at the National Stadium on Saturday (Jul. 29) night for Liverpool's open training session.
The 63-year-old presidential hopeful came to the stadium with his son.
They were both dressed in red Singapore shirts.
A few Singaporeans greeted him
When he first arrived, Goh was greeted by a few Singaporeans who shook his hand and talked to him.
One man gave Goh his best wishes and told him: "Good luck to you sir... stay humble."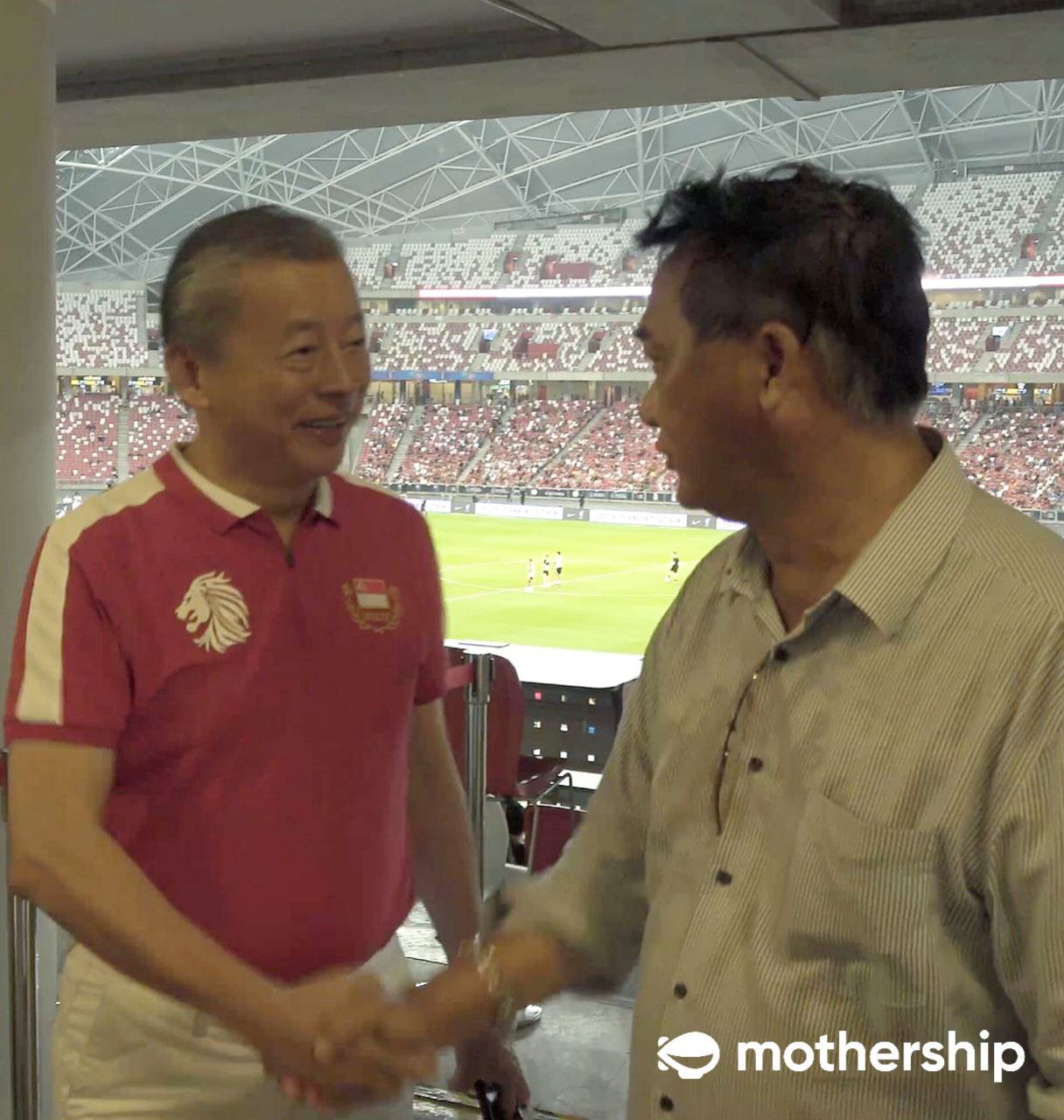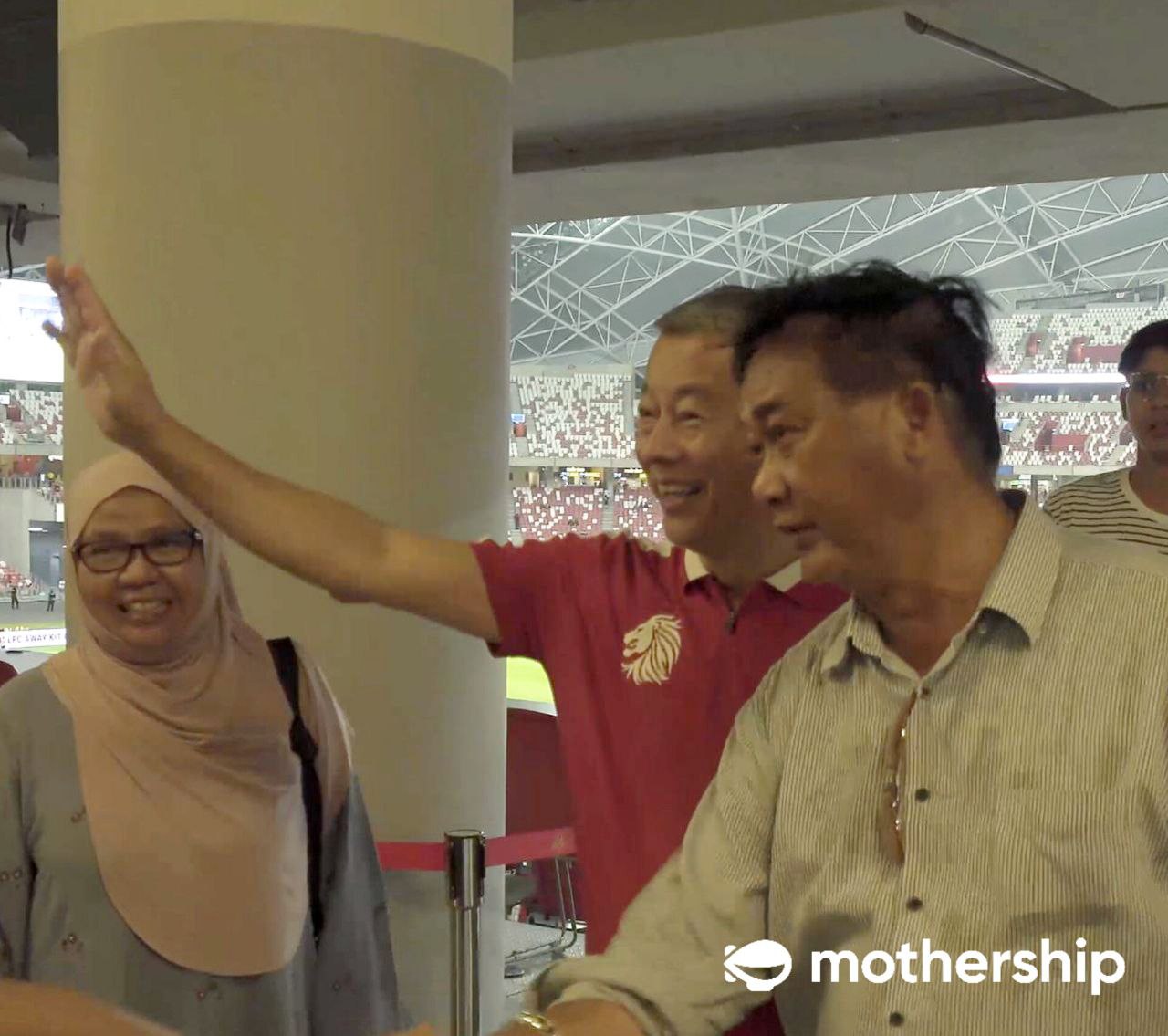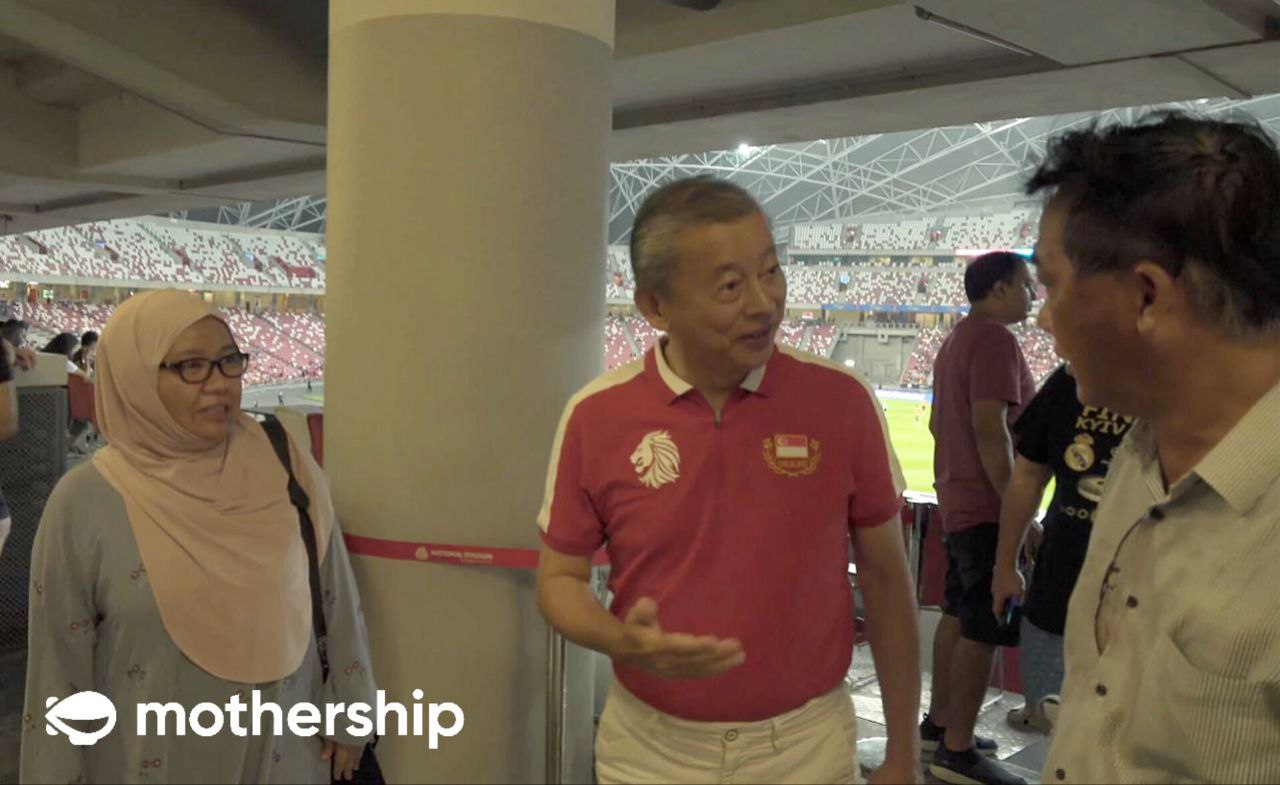 Goh then went to the general section in the stands and sat beside his son to watch the Liverpool players train.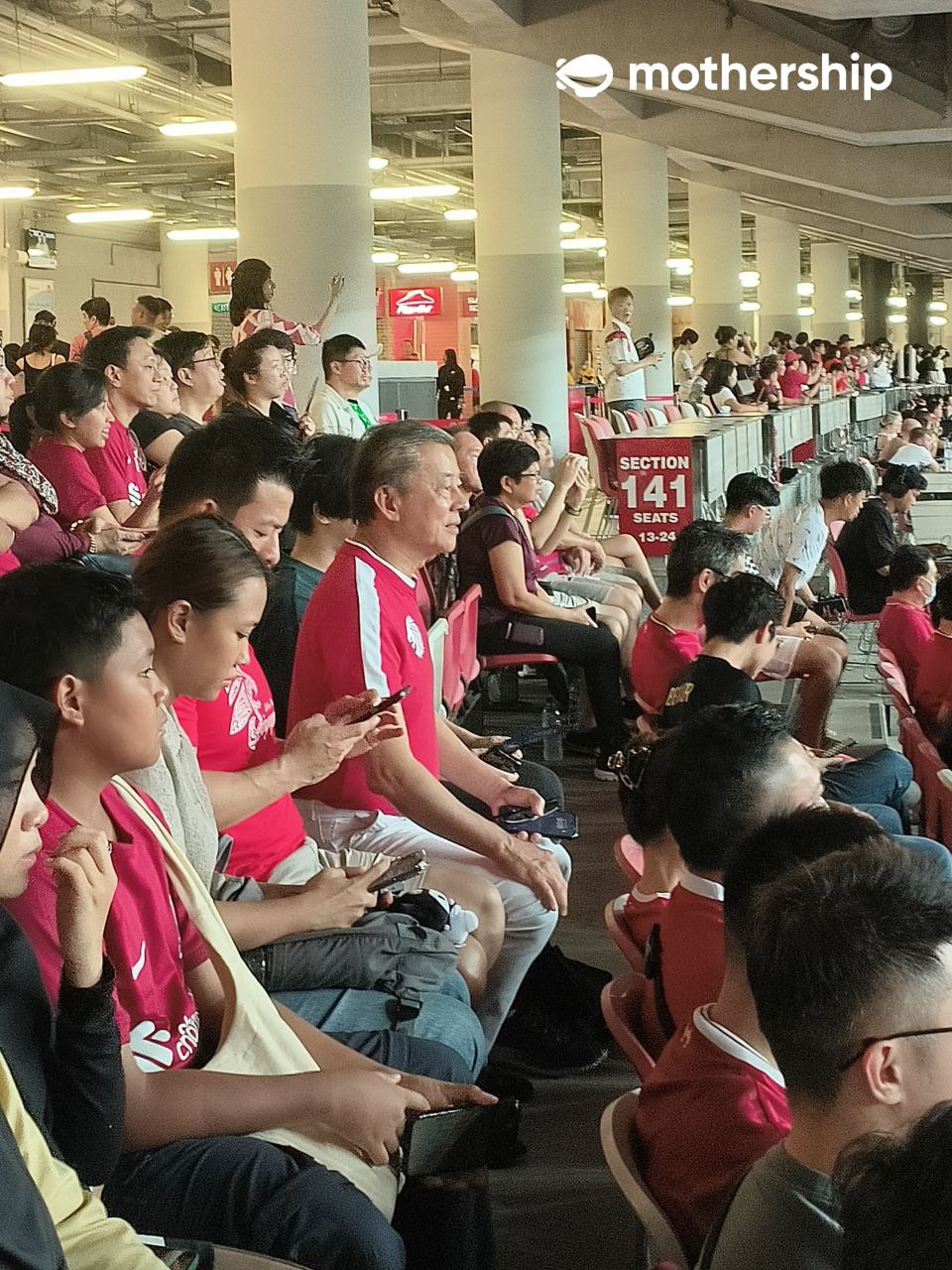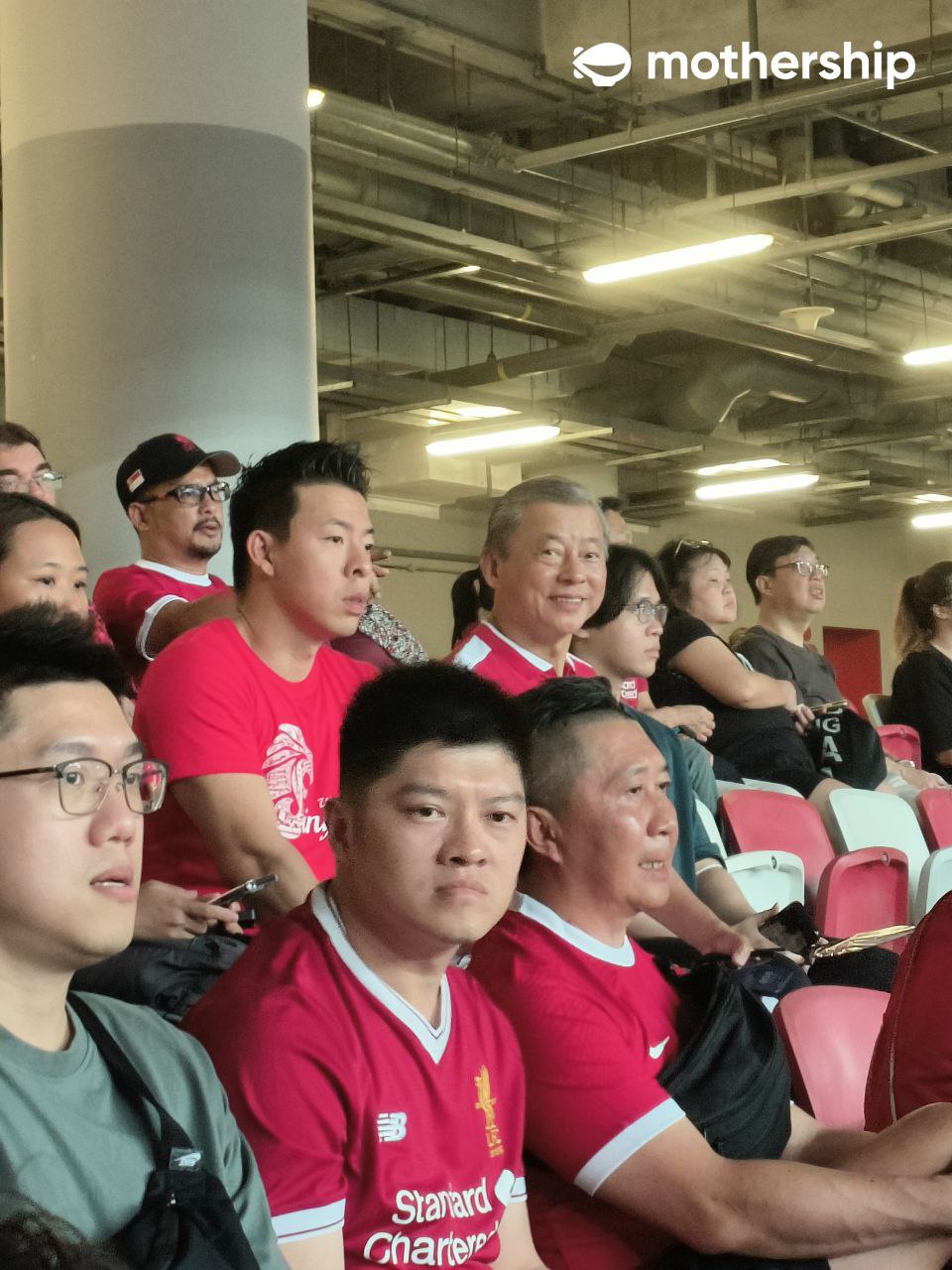 Bonding session with his son
Speaking to Mothership near the end of the training session, Goh said that he is not necessarily a Liverpool fan, although he is aware of how big the club is.
While he likes football, he does not keep up with the Premier League due to his busy schedule.
He last followed football closely during the 2022 World Cup.
However, Goh told Mothership that he came to Liverpool's open training session to spend some time with his son.
"[It's a] bonding session for father and son... I'm very happy I can spend about two hours with my son, that's good.

[...]

My son explained to me about football. I'm learning today, I'm learning."
Goh said that he's glad to see big teams like Liverpool in Singapore, as this would boost the country's economy and football industry.
Encouraged Singapore's own national team
Goh also talked about Singapore's national football team and gave some words of encouragement for the Lions.
"Don't give up. We can do better. We are a small nation, but that's okay. Keep it up, train hard. Don't worry about the defeat. Look forward."
Liverpool will be in Singapore for about a week for their 2023 pre-season tour, and as part of the Singapore Festival of Football.
The team arrived at The Ritz-Carlton, Millenia hotel in Singapore on Friday (Jul. 28) afternoon.
Liverpool will defend their Standard Chartered Singapore Trophy against Leicester City FC at the National Stadium on Sunday (Jul. 30).
They will then face Bundesliga champions FC Bayern Munich in the Singapore Trophy presented by Audi and Standard Chartered on Aug. 2.
Top images by Mothership.
If you like what you read, follow us on Facebook, Instagram, Twitter and Telegram to get the latest updates.