Follow us on Telegram for the latest updates: https://t.me/mothershipsg
Presidential hopeful George Goh said he is "confident" that voters want change and would opt for an independent candidate like himself in the 2023 Presidential Election.
He was responding to a reporter's question about how confident he was running against Senior Minister Tharman Shanmugaratnam in the upcoming presidential election in a doorstop interview at the Elections Department of Singapore, on Jun. 13, 2023.
"People want change"
Goh raised examples of past presidential elections where non-establishment candidates, i.e. those who without affiliations to the governing party, and the votes they had gotten from the people.
He pointed out that in 1993, retired banker Chua Kim Yeow secured 41.3 per cent of the valid votes, when going up against former president Ong Teng Cheong.
Goh emphasised that this was an indication by many voters that they want an independent candidate.
In the 2011 Presidential Election, he said it was even 'clearer' as 65 per cent of the votes went to "non-establishment" candidates, even though Tony Tan was eventually elected as the president.
These included former NTUC Income Chief Executive Officer Tan Kin Lian, now-dissolved Singaporeans First chief Tan Jee Say and Progress Singapore Party's chairman Tan Cheng Bock.
Goh said he is confident that the voters who voted for 'non-establishment' candidates in the past should still be around. He believes that the 35 per cent who voted for Tan previously will think now is the time to vote for an independent candidate.
"People want change. We must change," Goh concluded.
"Not me alone, I need everybody. I need you. Come with me [and] we will stand together."
While Goh declined to go into detail what are some issues he will be tackling, he mentioned about cost of living as a difficult situation that Singaporeans face today.
He also urged people to think for the young people and said that there's a need for him to be the voice for the young people.
Goh added that he will be holding a press conference to share more details, including what issues he is intending to tackle should he become the president.
Goh's supporters
Goh was greeted by a number of supporters when he arrived at the Elections Department on Tuesday (Jun. 13) morning.
Speaking to Mothership, 63-year-old hawker Hajjah Roziah Adon said that she came down to the Elections Department despite her busy schedule to show Goh her support.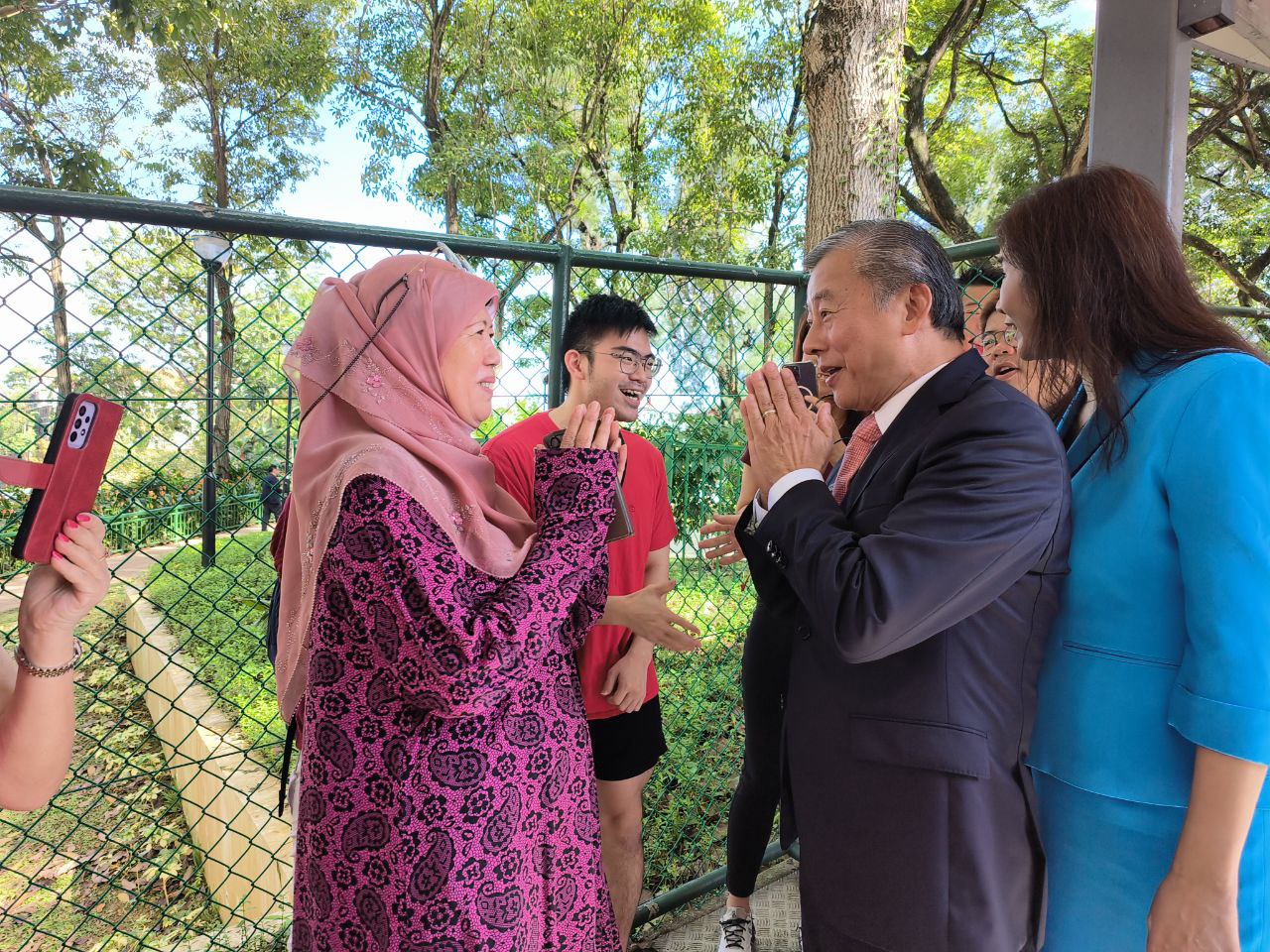 She said:
"Recently, I got to know Mr George Goh. He likes to volunteer... and helps us in certain things.

[...]

From there, I see him [as someone who is] very humble. When I heard that he wanted [to run for the presidential election], I really [want to] support him."
She added that she's only known Goh for "a few months".
Mothership also spoke to Joey, a volunteer from Border Mission, the charity organisation Goh co-founded.
Joey said that Goh is a "compassionate" and "humble" person.
"I think [Goh] will be a good president for Singapore... Through the Border Mission events I've gone to, he goes to every one of them. He's a very hands-on person."
Goh's wife and four children were also there with him at the Elections Department to show their support.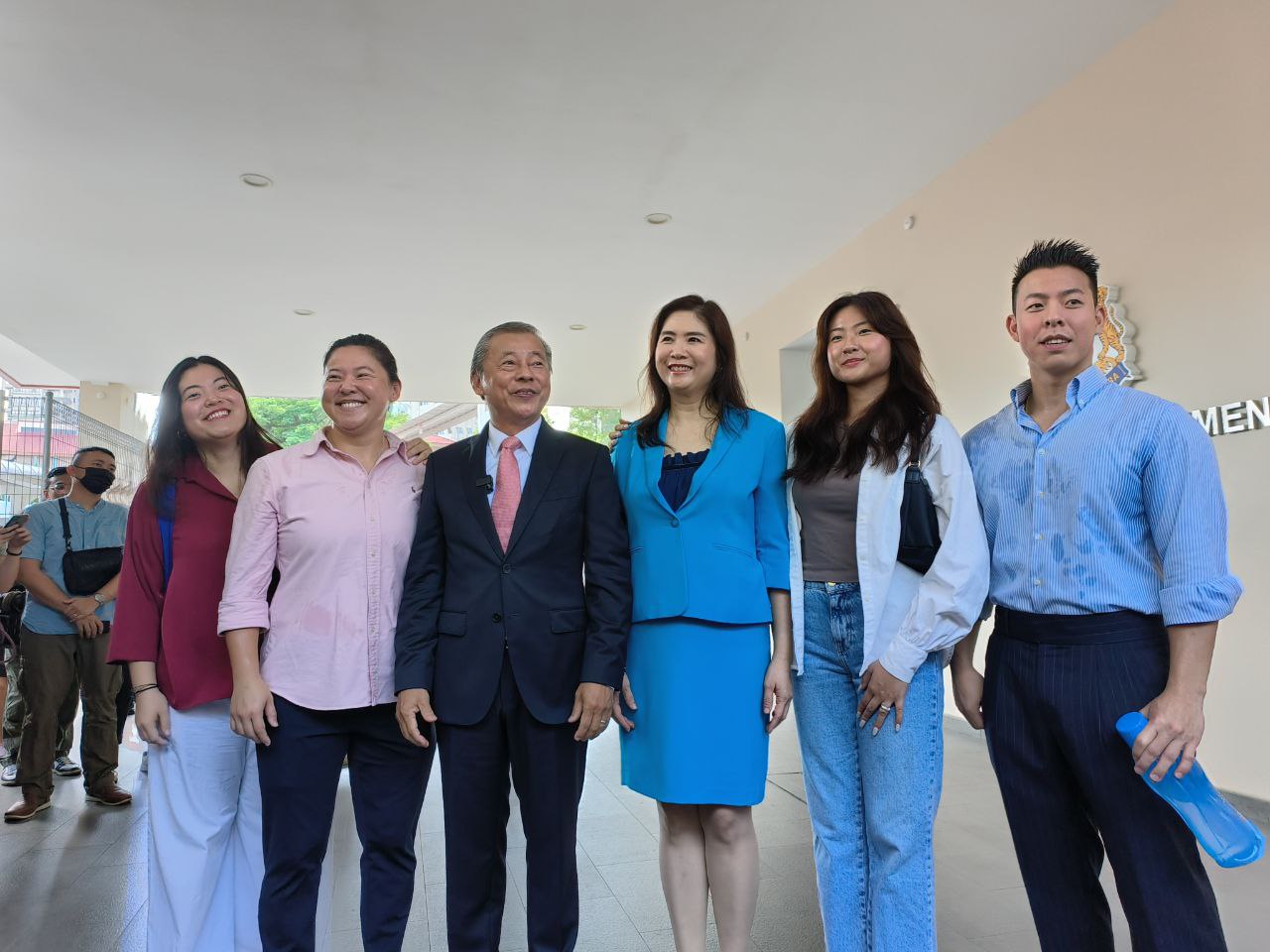 Background
Previously, Goh's team had highlighted his lack of political party affiliations.
"He has no political baggage. He was never in the public sector. He is an entrepreneur who started working at the age of 16, and has since built a business empire spanning 14 countries."
His statement had also said that "the Establishment has endorsed Senior Minister Tharman Shanmugaratnam as its candidate" and questioned if being so closely aligned with the ruling political party makes Tharman the "right man" to become president.
Top image courtesy of  Julia Yee / from Tharman Shanmugaratnam on Facebook.  
Related articles
If you like what you read, follow us on Facebook, Instagram, Twitter and Telegram to get the latest updates.